Emphasis on Safety & After Care
Conveniently located to serve the areas of London, Manchester, Highgate and Birmingham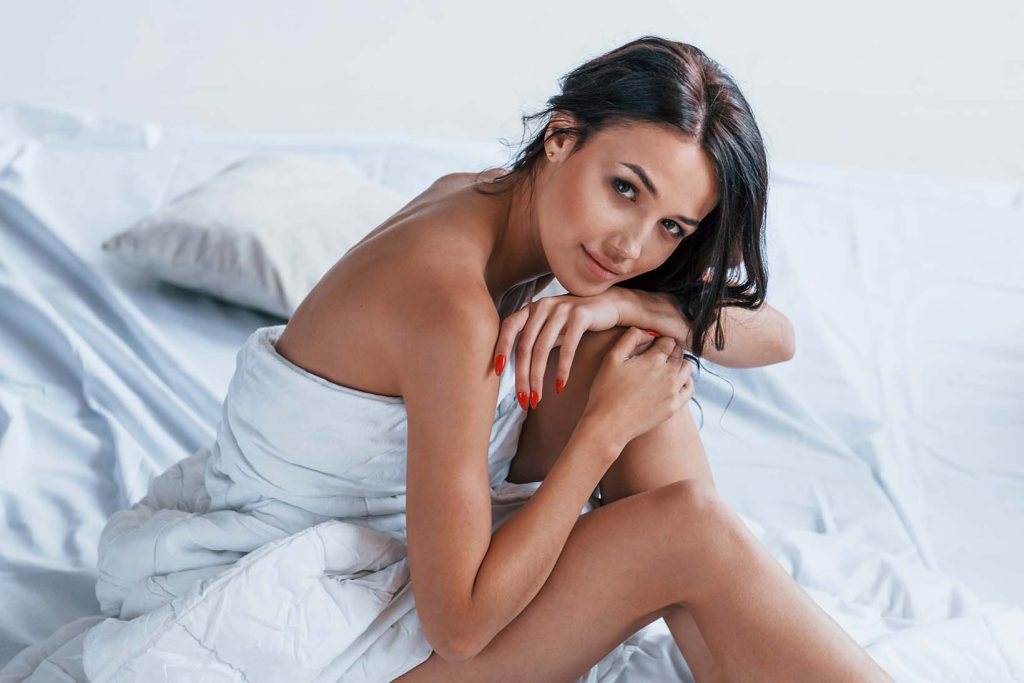 A cosmetic surgery procedure is one of the most uplifting ways to get the body you want. And just as it's important to take aftercare seriously with non-elective surgery, it's also vital to take care after aesthetic procedures. For a patient, it's important to have a clear picture of the benefits and risks of the procedure, so you know what to expect. Knowing how to care for your treatment area is also a vital part of the recovery process. Ensuring patient safety is a priority at Harley Surgery, so we provide every patient with written and verbal advice to make sure your recovery goes as smoothly as possible.
Dr Riccardo Frati informs his patients of the details of every surgery, down to the last detail. This includes information about the risks involved, expected recovery time, instructions for medication, post-operative wound care, and scar management. Call 020 3633 2619 to speak to us about the surgical procedure you're interested in, or 020 3633 2619 for non-surgical procedures. Alternatively, you can connect with us online to inquire about a personal consultation at our Harley Street location or Manchester location. Dr. Frati is also available at Highgate Hospital, London, and Dolan Park Hospital, Birmingham.
Communication is Key
Effective communication between doctor and patient is essential in the run-up to an aesthetic procedure. The three main goals of doctor-patient communication are:
Creating a good interpersonal relationship
Facilitating the exchange of information
Including patients in decision-making (1)
It's always good to share any questions or concerns you may have about your treatment when you visit your doctor. Dr Frati stresses that there is no question too insignificant, and welcomes patient input regarding any aspect of their treatment. Speaking at length about the procedure helps doctor and patient form a strong line of communication, allowing for the most efficient, most successful treatment.
Common Patient Questions
Can I see some pictures of the work you have done before?
How should I prepare myself for treatment?
What are the side effects of the medications I'll be taking?
How long will the procedure take?
Will you use general anaesthesia or local anaesthesia?
What are the risks involved in this type of surgery?
Can I drive myself home after the procedure?
How much time should I take off work?
How involved is the aftercare routine?
What activities can I do safely during my recovery?
What happens if something goes wrong with my procedure?
Protect Your Investment
Whether it's liposuction or rhinoplasty, a breast lift or a breast reduction, procedures to alter the body can involve a significant investment of time and money. Every surgery has specific instructions to follow to avoid any unnecessary risks or complications. Being well-informed about your treatment is one of the best ways to be prepared, ensure you have a smooth recovery and get the fantastic, lasting results you want. Therefore, receiving the most accurate information regarding your surgery, and getting sound after-care advice, can ensure you protect the results you worked so hard to get!
Cosmetic Surgery Safety
As with any surgical procedure, there are always risks involved. Dr Frati emphasises the importance of patient education and research before they undergo any cosmetic procedure. Surgeons in the United Kingdom go through many years of medical training to ensure you have the safest, most beneficial surgical experience. As each procedure varies in its aims and scope, there is no "one-size-fits-all" avenue for research. Therefore, patients must be prepared to work with their surgeon and with the resources they have at home to find out as much as they can about the specific procedure they want to undergo.
BAAPS Safety Guidelines
Studies indicate that, on average, plastic surgery patients have a lower incidence of in-hospital adverse events than other surgeries. (2) Despite these reassuring statistics, it's always good to have a clear understanding of your treatment, and what's expected of you well before your procedure date. The British Association of Aesthetic Plastic Surgeons (BAAPS) has released a 14 point safety guide for patients:
Make your own decisions about your surgery.
Research the risks and limitations of the procedure.
Ask your surgeon specific questions regarding your treatment.
Get to know your surgeon in a face-to-face meeting.
Verify your surgeon's credentials with the General Medical Council.
Read and consider fee payment terms and conditions carefully.
Ensure your experience is a positive, stress-free experience.
Make sure you're comfortable with your surgeon, their staff, and the facility.
Avoid scheduling surgery at the same time as other big life events (e.g. moving house).
Factor in travel time, access, and logistics. Be 100% certain of your travel arrangements.
Get unbiased advice from your GP before your procedure.
Understand that you can change your mind if you no longer want surgery.
Use common sense and avoid feeling pressured by deals or limited-time discounts.
Don't rush. Take your time with this serious commitment. Proceed only when you are ready. (3)
Aftercare for Cosmetic Procedures
Knowing what to expect after your surgery is an important part of the treatment process, especially for cosmetic procedures. On occasion, patients may overestimate their capabilities after treatment and underestimate the importance of following aftercare instructions closely.
Resting Up
It's important to give yourself adequate time to recover after your surgery. This may mean a few days of bed rest, taking the necessary amount of time off from work, waiting to drive a vehicle, and limiting strenuous activities. Dr Frati may ask you to refrain from running or exercising at the gym, lifting heavy loads, or straining. In some cases, he may ask you to arrange help at home from a friend or family member in the first 24-48 hours.
Prescriptions
Many cosmetic surgeries require prescription medication to manage pain and discomfort. Dr Frati will ask you to pick up your prescriptions from the chemist in the days before your surgery. It is extremely important you take these medications exactly as prescribed. If you have any questions about medication management, please get in touch with us.
Staying Healthy
Refraining from smoking after your cosmetic surgery is essential. The chemicals in cigarettes and vapes constrict blood vessels, depriving the treatment area of much-needed blood supply. Studies confirm that smoking is significantly associated with a higher risk of 30-day postoperative complications compared with not smoking, higher post-surgery infection rates, pain after surgery, and slower healing. (4)(5)
Compression Garments
Some surgeries will require you to wear a compression garment during the healing process. Compression garments provide stability to the treatment area and hold the site together while you recover. Please follow your individualised guidance on how long to wear your compression garment each day.
Hygiene & Wound Care
Dr Frati will tell you how best to clean and look after your surgical sites. Bathing and cleaning the area without the proper directions could lead to pain and even infection, so it's vital you follow the hygiene instructions carefully. If you require further guidance regarding wound care, please do not hesitate to contact us.
Diet & Exercise
Maintaining a healthy diet and exercising regularly is important for your body to heal effectively. Staying hydrated, eating fruit and leafy green vegetables, eating food high in protein, and taking appropriate dietary supplements are all proven ways to help patients recover from surgery. (6) Although you may have to take a few days and weeks to rest immediately after your procedure, you should plan to return to daily exercise as soon as Dr Frati gives you the all-clear.
Scar Management
Dr Frati conceals incision points discreetly for minimal scarring and skin discolouration. He may give you more information about the most effective ways to minimise the appearance of scars such as the use of hydrating topicals like Bio-Oil and silicone scar sheets.
Patient Considerations
Before any cosmetic procedure, patients should be open and honest about any prior surgeries they have had, any prior illness, and any current conditions or activities that may affect their surgical outcomes. Please read and make sure that you understand all preoperative and postoperative instructions in advance of your treatment date, so there are no surprises. It may help you to record information in a diary and write down questions or concerns so you can discuss them later with our team. At Harley Surgery, your health is our number one priority, and we want to ensure the entire process is an uplifting, worthwhile experience!
When to Call a Healthcare Professional
If you are experiencing an adverse reaction to a surgical or non-surgical treatment, please contact us immediately. Signs of infection that require prompt intervention include:
A higher than normal body temperature
Skin that's hot to the touch in the area of treatment
Notable skin colour changes, excessive redness (erythema)
Excessive swelling (edema)
Enlarged lymph nodes
Chills and shivering (7)
For information outside of our office hours, call NHS 111 non-emergency line, available 24 hours a day, 7 days a week. In any emergency situation, please dial 999.
Personal Consultation
Dr Frati invites each of his patients to meet with him in person to discuss their surgery goals. An individual consultation is one of the best ways to form a good doctor/patient relationship and gives both parties an opportunity to speak in-depth about forming the best treatment plan. We will ask you to fill out some information regarding your medical history, and Dr Frati may perform a physical examination. Once he has considered all the relevant information, if your chosen procedure is a good fit, he will schedule your date for surgery.
Cost of Cosmetic Surgery in London
Your cosmetic procedure at Harley Surgery will depend on a number of factors. We will draw up an individualised estimate of the cost of services after you have arranged your initial meeting with Dr Frati. If you're ready to book your consultation, please call 020 3633 2619, or fill out our online form for further information.
Join Dr Frati and over 250,000 followers of Harley Surgery on Instagram to see the results you can achieve! You can also find out more about elective cosmetic procedures for the face, breasts, and body in London, Manchester, and Birmingham by reading our blog.
References