Radix Nasi Correction
Conveniently located to serve the areas of London, Manchester, Highgate and Birmingham
Radix nasi correction is an advanced rhinoplasty procedure that focuses on elevating, lowering, or revising the radix's appearance. The radix is the little dip on the top of your nose, below the browline. The dimensions of your radix heavily determine your face's over all structure. So, making sure it's aligned and proportionate with your face's composition is paramount to an attractive visage. There are many reasons people seek out radix correction. For some, genetics shaped their nose unfavourably. For others, a broken nose has permanently altered their radix's orientation. And for many, a surgeon's poor performance during a rhinoplasty has left them with an unpleasant outcome. For all of these patients, Dr Ricardo Frati has the advanced expertise required to balance the face's appearance by finely tuning the radix nasi. If you are interested in seeing if you qualify for a radix nasi correction, please schedule a consultation at our London or Manchester offices. To reach them, please call:
London +44 20 3633 2619
Manchester +44 16 1327 2139
What Is the Radix Nasi?
Take your finger and run it down between your eyebrows towards the bridge of your nose. The concave part is the radix. This small, delicate area is crucial for determining the shape of your nose, which is the focal point of your face. This little bone impacts the contour, length, angle, and height of your nose.[1] When a radix's position is too high or low for the patient's facial composition, their whole appearance can seem subtly askew. When the radix's position is too low, the nose's bridge is reduced, the tip's projection is increased, and the nose's base appears wider than it is actually. All of these components result in a nose that appears fuller towards the tip and broader at the base.
Alternately, a high radix results in a nose that appears excessively long because the bridge of the nose meets directly with the forehead. From the side, the nose appears more projected, prominent, and linear. When looking straight on, a high radix causes eyes to appear spaced widely apart. 
Low Radix Correction
To correct a low radix, surgeons commonly use the patient's own septum cartilage.[2] After grafting the cartilage, Dr Frati constructs it into an organic implant and tailors it to the size and projection of your exact preferences. Because human tissue is more malleable and causes no risks of allergic reactions, surgeons prefer to use grafts over implants. During a rhinoplasty, Dr Frati places the organic implant right above the dorsal hump and secures it to the nasal base with sutures. He makes sure the dorsal height is flush and raises the radix to the appropriate height. This small addition results in a more balanced and evenly sized nose.
High Radix Correction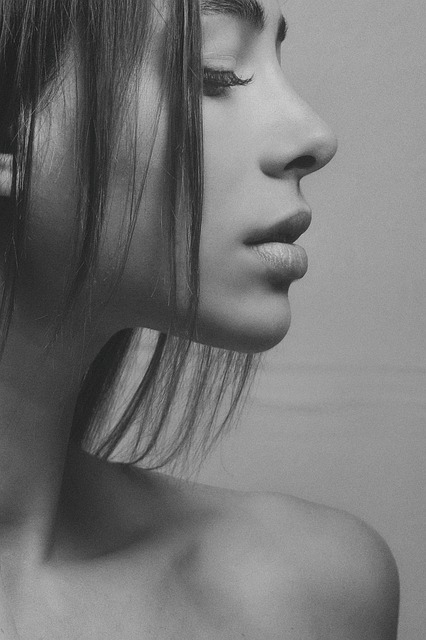 On the other hand, a high radix involves the removal of tissue and bone rather than their addition. Before the procedure, Dr Frati measures how deep the corrected radix must go to align with the dorsum. Also, he measures the ratio between the projection of the tip and the length of the nose (from the bottom of the radix to the tip). A ratio of 0.067 to 1 is typically ideal.[3] During surgery, he reduces the cartilage down to the desired measurements and makes a small notch inwards, just below the brow bone. He then smooths away humps in the bone between the dorsum and the radix. Once the area has fully healed, the corrected radix will rest just below the brow crease.
Candidates
If you are interested in radix correction surgery, please schedule a personal consultation with Dr Frati at either our London or Manchester offices. Candidates for a radix correction:
Are over the 18 years old
Have a radix that is above or below the ideal location
Are a non-smoker or can quit for the several months before and after this procedure
Have undergone previous rhinoplasties and were left with unwanted results
Personal Consultation
If this is your first time with us, we will begin with a new patient intake interview and a physical examination. During this one-on-one, Dr Frati will examine your nose's natural shape and structure. If you are seeking a revision from a different surgeon, he will want to learn more about that procedure. Then, he will ask about your ideal results. For some, this might be straightening the dorsum or narrowing the nasal base. To achieve these results, Dr Frati might have to do more than just adjust the radix. He will detail a comprehensive plan that outlines the goals and procedures for your rhinoplasty. Then, we will schedule your surgery and give you preparatory instructions. 
Preparation
Before your rhinoplasty, we ask that you follow these pre-op guidelines:
Avoid any blood-thinning medications. These include aspirin, Advil, and ibuprofen. If you are prescribed blood-thinning medication, speak with your doctor before going off.
Nominate a caregiver to drive you home after your procedure.
Pre-fill all prescription medications.
Stop smoking a couple of days before.
Based on your circumstances, we may recommend additional, personalised instructions.
Procedure
A radix nasi correction can be performed either open or closed. Dr Frati will discern which is best based on your circumstances. If he chooses an open approach, he will ensure that incisions are located in discreet areas to minimize the risk of noticeable scars. We begin by administering the appropriate anaesthesia to keep you sedated for the procedure. Next, Dr Frati will correct the placement of the radix nasi before attending to other nasal deformities, if there are any. Lastly, he will close the incisions and place a stint around the nose, which will help it heal properly. This is an outpatient procedure and you will be able to leave within a couple of hours.
Recovery
After a rhinoplasty, your nose and surrounding areas will be bruised and swollen. These side effects will last for the next couple of days. Only take the prescribed medications for pain before switching to Tylenol. Keep the area wrapped for the next couple of days. We ask that patients sleep on their back so they don't disrupt the sutures. Now, don't be alarmed at the amount of swelling. You will start to notice the final results as the tissue becomes less inflamed. We recommend staying hydrated and avoiding alcohol during your recovery.
We will meet with you during your recovery to touch base. During these meetings, Dr Frati will note where you are in the recovery process and if any future steps are needed. You will notice that your face appears more symmetrical and in line with your ideal physical appearance. 
Other Facial Procedures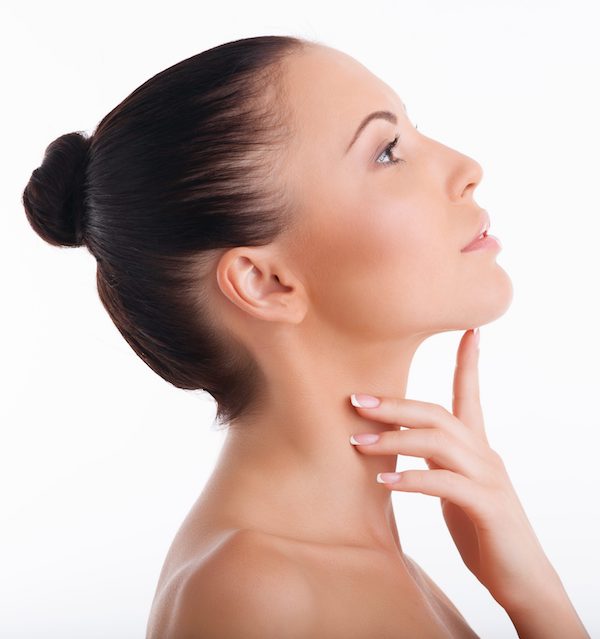 After a rhinoplasty has altered the angles and projection of the nose, additional procedures may be required to achieve your desired look. One common factor to consider is the relationship between the nose and the chin. Many patients have a jawbone that doesn't protrude far from the neck, causing the chin to appear receded. This is usually called a "weak" chin. To correct this, Dr Frati uses chin implants to boost the jawline's projection. He makes discreet incisions inside the patient's mouth and creates a pocket for the implant to go. After securing the implant to the mandible bone, he closes the incisions. When performed complementary with a rhinoplasty, chin augmentation has shown to create a harmonious nose to chin relationship.[4]
How Much Does Radix Nasi Correction Cost in London?
The cost of your radix nasi correction will depend on the extent and surgical requirements of your procedure. Another popular advanced rhinoplasty approach is correcting the dorsal hump. This can be seamlessly added to a radix correction. We will discuss and determine the cost of your care during your personal consultation. If you are a prospective patient, read some of our previous clients' reviews. For those wanting to stay on top of the latest trends and news in the plastic surgery industry, visit our blog. If you would like to reach us, please call one of our offices at:
London +44 20 3633 2619
Manchester +44 16 1327 2139
FAQ
Am I A Candidate For A Rhinoplasty?
Different types of aesthetic conditions bring patients in for a rhinoplasty consultation. Some have a prominent dorsal hump and others have a nose that's too wide. These patients often list their nose as one of their insecurities and have tried various ways to cover it up. If this sounds like you, you are a great candidate for a rhinoplasty. 
References