Blepharoplasty 
Conveniently located to serve the areas of London, Manchester, Highgate and Birmingham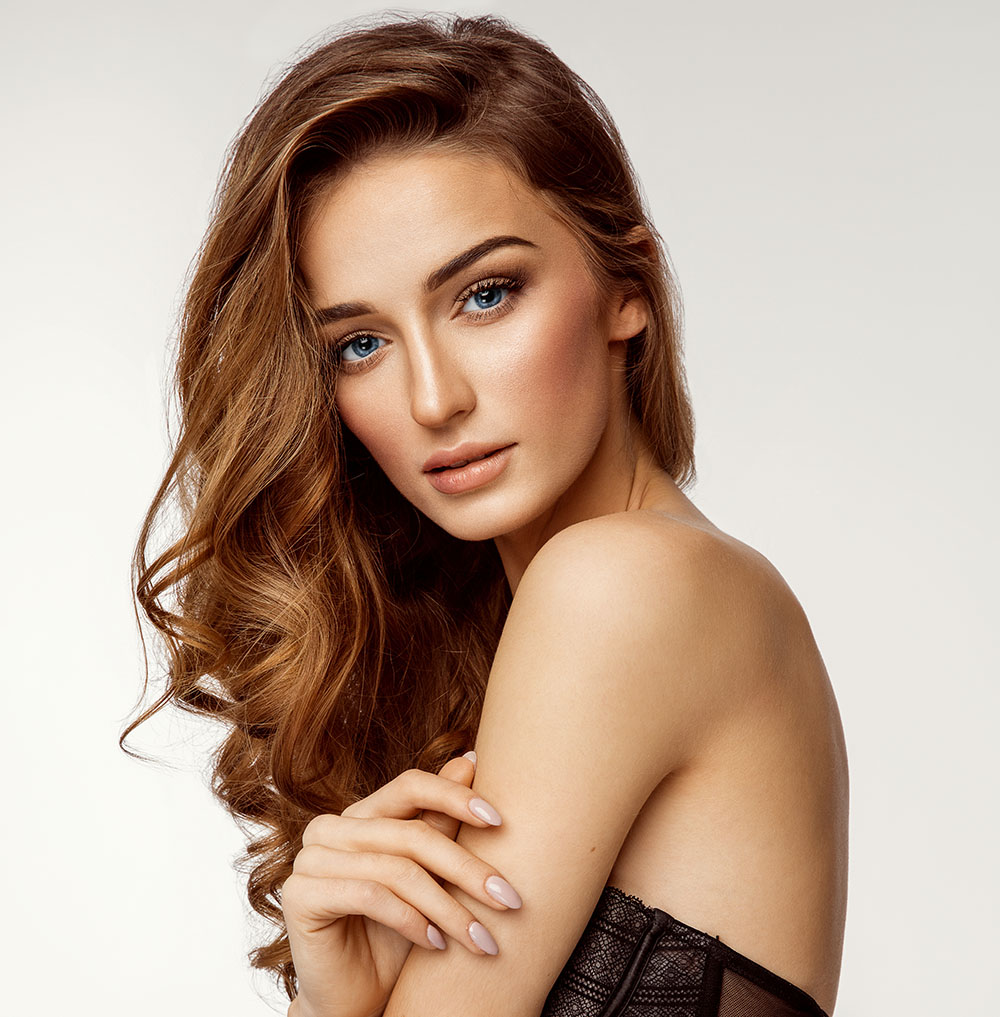 Blepharoplasty is a surgery that eliminates excess skin and fat on the upper and lower eyelids. As we age, muscles weaken and our skin begins to lose its elasticity. As a result, the area around the eyes often begins to sag. However, wrinkles, pouches beneath the eyes, and sagging upper eyelids can be greatly improved with this type of procedure. Eyelid surgery is one of the most frequently performed plastic surgeries and is often combined with other facial and skin rejuvenation procedures.(1) It can address the upper or lower eyelids, allowing patients to achieve a more youthful, alert, and refreshed appearance. 
Dr Riccardo Frati is an experienced cosmetic surgeon with a proven track record of exceptional results in London, Manchester, and Birmingham. Every patient enjoys a personalised experience from initial consultation to post-op recovery. To learn more about how eyelid surgery can improve your appearance and quality of life, schedule a consultation at Harley Surgery today. Call +44 (0)20 3633 2619 or schedule an appointment using our online form. 
Read more about cosmetic surgery with Dr Frati on his blog.
About Eyelid Surgery
Blepharoplasty corrects sagging tissue that descends from the eyelids. Whether the result of the ageing process or as a result of genetics, those with aesthetic and functional eyelid issues can find that they've taken on a tired or even angry expression. In extreme cases, the descending tissue can even impede their line of vision.
Upper blepharoplasty (sometimes called an upper eyelid lift) can correct overhanging upper lids, while lower blepharoplasty (sometimes called a lower eyelid lift) most often eliminates bags under the eyes. Upper and lower eyelid surgery can be performed separately or concurrently if you have signs of ageing both above and below the eyes. The goal is to achieve a smooth, natural-looking appearance.
Today's blepharoplasty techniques ensure that surgeons remove only the tissue necessary to improve the condition and avoid creating a sunken, or "overdone" appearance. The incisions used are carefully concealed in the natural creases of the eyelids, and as a result, patients are able to enjoy a subtle yet significant improvement, without any obvious sign of the procedure having been performed. (2) Eyelid lift patients find that their eyes appear larger and more attractive, which brings a brighter, more youthful appearance to the face.
What is Transconjunctival Blepharoplasty?
Transconjunctival blepharoplasty is a surgical procedure that targets the lower eyelids. It involves making an incision on the inside of the lower eyelid, which means there won't be any visible scarring. Through this incision, excess fat can be removed or repositioned to improve the appearance of bags under the eyes. This technique can also be used to correct hollowness in the lower eyelids by adding fat grafting or filler.
The procedure is performed under local anaesthesia with sedation or general anaesthesia, depending on the patient's preference. The entire process usually takes about 30-45 minutes per eye. After the procedure, patients may experience some swelling and bruising around the eyes, but this typically resolves within a week or two.
One of the benefits of transconjunctival blepharoplasty is that it is a less invasive procedure than traditional blepharoplasty. There is no external incision made, so recovery time is shorter and there is less risk of complications.
Benefits
Although the eyelids are a relatively small area of the face, addressing the upper or lower lids can make a remarkable difference, and take years off a patient's overall facial appearance. Besides boosting confidence and improving how a patient feels about themselves, blepharoplasty can also impact how the patient is perceived by those around them.
Advantages of eyelid surgery include:
More youthful, alert, and engaged expression
Fast procedure and recovery
No visible incisions or scarring
Eye makeup is easier to apply and more visible
Improved line of vision
Smoother under eye area
Long-lasting, natural-looking results
Candidates
Healthy adults with upper eyelid hooding or bags under the lower eyelids can benefit from blepharoplasty. For those without a natural eyelid crease, patients with "monolids" can achieve "double eyelids" as a result of eyelid surgery. We'll perform a comprehensive review of your medical history and discuss any underlying conditions that you may have to ensure that your blepharoplasty can be performed safely, and that you'll enjoy optimal results.
Personal Consultation
Your personal consultation at our offices is your opportunity to learn more about the procedure, and how it can benefit your unique case. You'll have the opportunity to meet with Dr Frati, who will listen carefully to your concerns and expectations so that we can provide you with a realistic picture of what surgery can and cannot accomplish.
As part of our diligent approach to patient care, we'll ensure that you are informed of the risks associated with the procedure you are considering. If you're a good candidate for eyelid surgery, the next step is a preoperative appointment to prepare you for your procedure.
Procedure
During eyelid surgery, Dr Frati removes excess skin and fat and tightens facial muscles. Using precise techniques, he will smooth and sculpt upper lid creases and/or eliminate wrinkles and pouches beneath your eyes. Eyelid surgery incisions are carefully positioned beneath the lashes or along your natural eyelid creases so that they are scarcely visible. The results are natural-looking creases on the upper lids and elimination of most of the wrinkles and pouches beneath the eyes.
The length of eyelid lift surgery depends on several factors, including the extent of tissue laxity and the anatomy of your eyelids, but it generally takes 1-2 hours. Many patients who have previously had a blepharoplasty are referred to Dr Frati for revision eyelid lift surgery. Revision blepharoplasty can take a little longer because of corrections that need to be made as a result of the initial eyelid surgery.
Recovery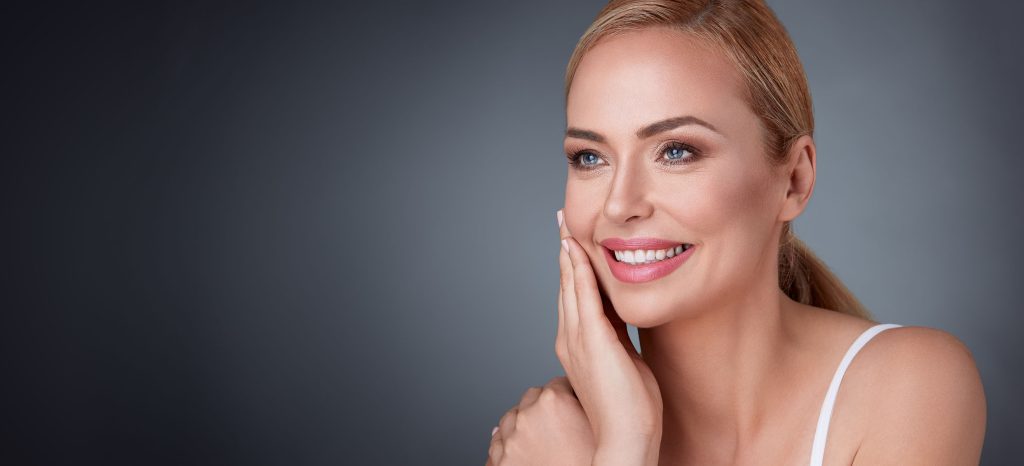 Blepharoplasty is an outpatient procedure, so once your surgery is complete, you'll be discharged into the care of your designated caretaker and able to return home. Patients typically note a tightness from swelling or a pulling sensation. Understandably, some discomfort can be expected. We will provide prescriptions for pain medication, as well as eye drops and an antibiotic to prevent infection..
Do not drink alcohol for 5 days after surgery, and do not drive for 4 days. You may wash your hair 3 days after surgery or the day the dressings are removed during a follow-up visit. You may resume wearing makeup 10-14 days following your procedure, and you can wear contact lenses within 2-3 weeks. Post-operative bruising and swelling begins to resolve at the end of the first week. Full resolution of bruising and swelling may take 2-3 weeks. Most patients take a week or two off from work.
Smoking adversely affects your recovery by diminishing the blood supply to the skin. Patients must stop smoking for a minimum of 2 weeks prior to surgery to decrease the risk of these complications and continue smoking cessation after the procedure for a period of weeks.
Results
The results of eyelid surgery may be considered permanent in that you will continue to look younger years later than you would have without undergoing eyelid improvement. However, eyelid or forehead surgery cannot stop the ageing process. Most patients can expect their results to last between eight and twelve years. Your diet, general health, time spent in the sun, smoking, weight gains and losses, emotional traumas, and type of skin will all play a role in determining how long the improvement will last.
How Much Does Eyelid Surgery Cost in Highgate?
Like all facial surgeries, blepharoplasties are tailored to the unique anatomy and needs of each patient. As a result, the cost of eyelid surgery will vary slightly from patient to patient. You'll receive an accurate estimate for the price of your blepharoplasty following your personal consultation with Dr Frati. To get started, schedule your initial consultation in London, Manchester, or Birmingham by calling our offices at +44 (0)20 3633 2619 or by filling out our online form.
FAQ
Is there anything I can do to improve my eyes without surgery?
Botox or Dysport, a filler like Restylane, light skin peels, and a supervised ongoing skin care program may be options for patients who want some improvement, but are not ready or unwilling to undergo eyelid surgery (blepharoplasty). These options may offer some benefit, depending on your individual anatomy and concerns, but in most patients are not a replacement for surgical correction.
Can a blepharoplasty fix puffy under-eye bags?
A lower blepharoplasty (lower eyelid surgery) can get rid of the pockets of fat that can cause puffiness. The surgeon can make a discreet incision under the lower lash line, or on the inside of the lower eyelid to access the excess fat and create a smoother appearance.
Can I drive after eyelid surgery?
Most eyelid or forehead surgeries are performed on an outpatient basis, so you'll be able to return home after a brief monitoring period. However, because you will be receiving sedation, you will need to make arrangements for a responsible adult to drive you home. It's also strongly recommended that they stay with you overnight and to drive you to your first postoperative appointment the next day. 
References
Naik MN, Honavar SG, Das S, Desai S, Dhepe N. Blepharoplasty: an overview. J Cutan Aesthet Surg. 2009 Jan;2(1):6-11. doi: 10.4103/0974-2077.53092
Mohammed Alghoul, MD, FACS, Blepharoplasty: Anatomy, Planning, Techniques, and Safety, Aesthetic Surgery Journal, Volume 39, Issue 1, January 2019, Pages 10–28, https://doi.org/10.1093/asj/sjy034