Botox Injections
Conveniently located to serve the areas of London, Manchester, Highgate and Birmingham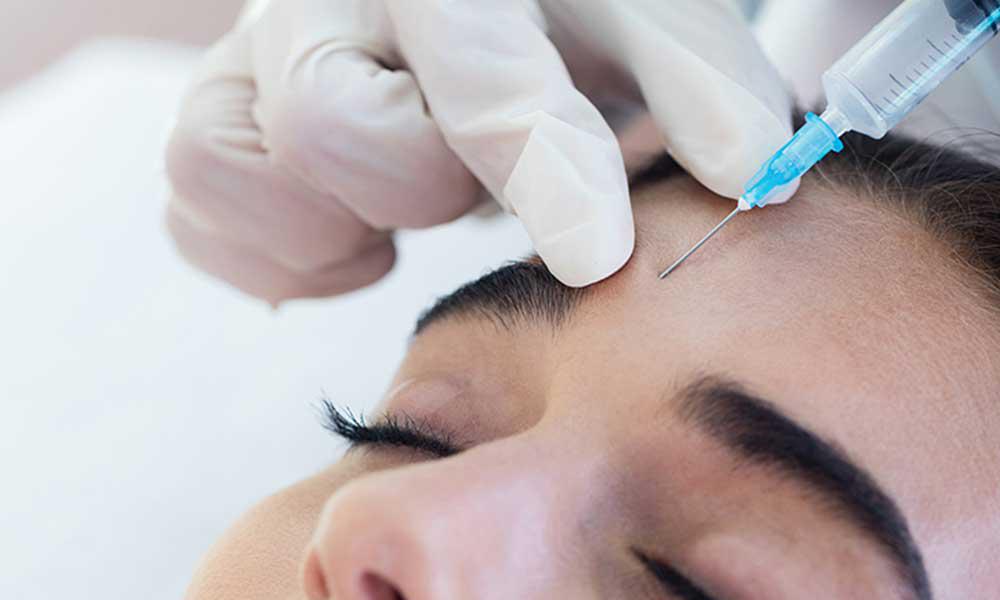 Feeling youthful can be the beginning of your ageing journey.
As you age, there may be tell-tale signs that appear around your eyes and on your forehead. Your internal feelings may not keep up with these signs of advancing age. Botox can remedy the incongruence between how you look and how you feel. It can also assist you in appearing younger than you are.
Fine lines and wrinkles are no match for Dr Riccardo Frati, MD of Harley Surgery. As a medical sensation, Dr Frati has worked with many patients from around the world. Using precise techniques, Dr Frati can help make the lines on your face less noticeable with the assistance of Botox. You can take a stroll down Bond Street in London or through Manchester's Exchange Square knowing the secret that is your age, will not be let out.
About
Fine lines and wrinkles form as a result of repeatedly making certain facial movements and expressions. Crow's feet, frown creases and forehead lines can not only send the message of how you are feeling in a given moment, but also give away clues to your age. Enter, Botox (Botulinum toxin).
Botox is an injectable neuromodulator that temporarily halts the contraction of certain facial muscles.
These muscles are responsible for creasing the skin between the eyebrows, on the forehead, and around the eyes. By temporarily ceasing muscle contraction, the process of creasing the skin is suspended. Thus, Botox reduces the appearance of fine lines and wrinkles, leaving you with smoother, more youthful looking skin for about 3 to 4 months at a time.
Benefits
While Botox Cosmetic has one function – to reduce the appearance of fine lines and wrinkles in the upper face – it has many benefits! Most patients boast about increased confidence after receiving Botox. They report having smoother skin and a youthful, yet refined appearance.
Benefits of Botox
Safe injectable
Increased confidence
Temporary solution and results last 3-4 months
Smoothing of "dynamic" facial lines and wrinkles
More youthful appearance
No downtime
Quick procedure
If you are ready to see the benefits of Botox for yourself, contact Harley Surgery today to schedule your consultation with Dr Frati.
Candidates
Ideal candidates for Botox injections are adults who may be unhappy about the appearance of dynamic wrinkles of the upper face. Eligible patients are healthy with no history of neuromuscular disease and have good skin quality.
Women should not be pregnant nor nursing when wanting to receive Botox injections.
Do you think you are a candidate for Botox in Manchester or London? Give Harley Surgery a ring at 0203 633 2619 to schedule an appointment to meet with Dr Frati and discuss your Botox candidacy.
Private Consultation in Manchester and London
During a private, one-to-one consultation with Dr Frati, you will have your Botox questions answered by a skilled and knowledgeable cosmetic surgeon. Dr Frati will inquire about your medical history, including any skin concerns. The Doctor will perform an evaluation of your facial wrinkles and discuss the procedure in detail. From there, he will take your aesthetic goals, expectations, anatomy, and medical history into consideration to determine your candidacy.
If Dr Frati considers you to be qualified for Botox, he will work with you to create a customized procedure plan. You will also receive appropriate pricing details for your Botox procedure.
Preparing for Botox
Once Dr Frati deems Botox to be your anti-wrinkle solution, preparing for your procedure could not be any more simple! If you are taking any blood thinning medications, you may be asked to stop using them for the 2 weeks prior to receiving Botox injections. A few days before your appointment, you may be directed to stop consuming alcohol, as it also has a blood thinning effect.
If you have been cleared by Dr Frati, it is possible for you to receive Botox the same day as your consultation! In which case, there is no preparation needed!
Procedure
Botox is administered in the office and can take as little as 15 minutes! Reducing those pesky wrinkles does not need to take your day away. You can return to your plans immediately following Botox injections!
On the day of your Botox appointment, it is best to not wear any makeup, as Dr Frati will cleanse the skin before the procedure. The Doctor will apply a topical numbing cream to ensure you remain comfortable throughout treatment. After, Dr Frati will clean the targeted areas with antiseptic. From there, he will instruct you to frown, smile or furrow your eyebrows. This will allow Dr Frati to identify the muscles and creases to target with Botox.
Using a thin needle, he will strategically begin injecting Botox into the muscles responsible for the wrinkles around your eyes and forehead. Your skin will be cleaned once again and you will be given an ice pack that you may gently place on the treatment area(s) to aid in reducing any tenderness.
Recovery
Following Botox injections, the treatment sites may be red and tender. You may take recommended pain relievers and apply an ice pack, if necessary. Otherwise, the discomfort resulting from Botox is well-tolerated by many patients.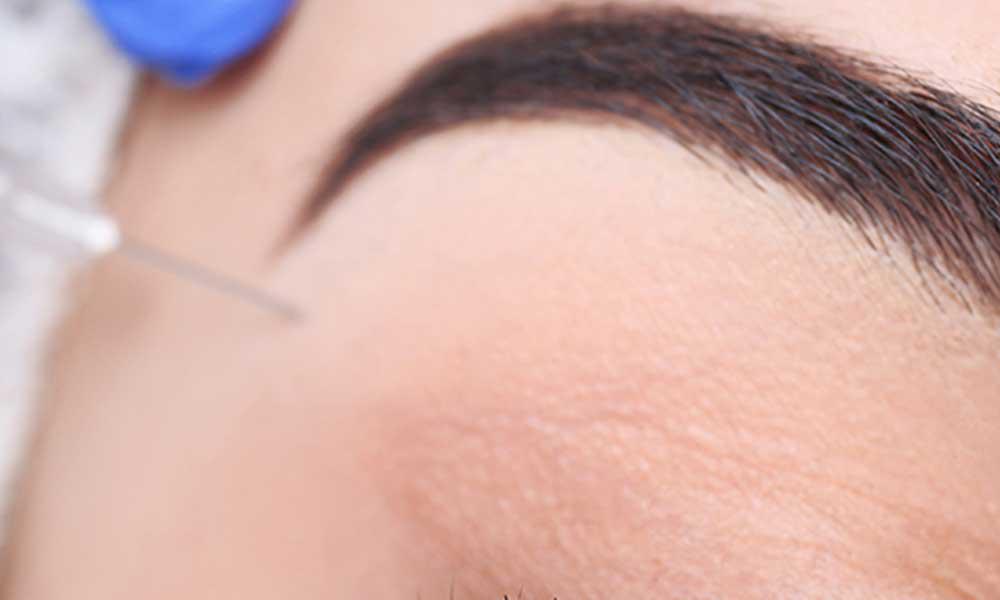 While there is no downtime needed after Botox, you may be directed to not perform strenuous activity, such as exercise, for at least 24 hours. You should not rub or massage the treatment area(s) to allow the product to settle appropriately to ensure the best results.
Results
Since Botox injections are a customized procedure, results will vary between patients. You can expect the injected muscles to reduce movements. This will cause the overlying skin to not crease, making the skin appear smoother and wrinkle-free! You will see yourself in a more youthful light and others may notice something different about you.
Because of Dr Frati's exceptional artistry, the subtle enhancement can make a drastic difference. But, don't fret; your secret is safe!
You can see full results from Botox within 5 days following injection. Your smoother skin will remain for about 3 to 4 months, at which time, you may opt to receive Botox again to remain looking and feeling your best! Curious to learn how others have felt after their procedure with Dr Frati? Read about their amazing results while under the Doctor's care!
Complementary Procedures
Botox does not have to be the only tool in your arsenal in the fight against ageing. Harley Surgery offers a number of cosmetic procedures that can augment your results from Botox injections!
Dermal Fillers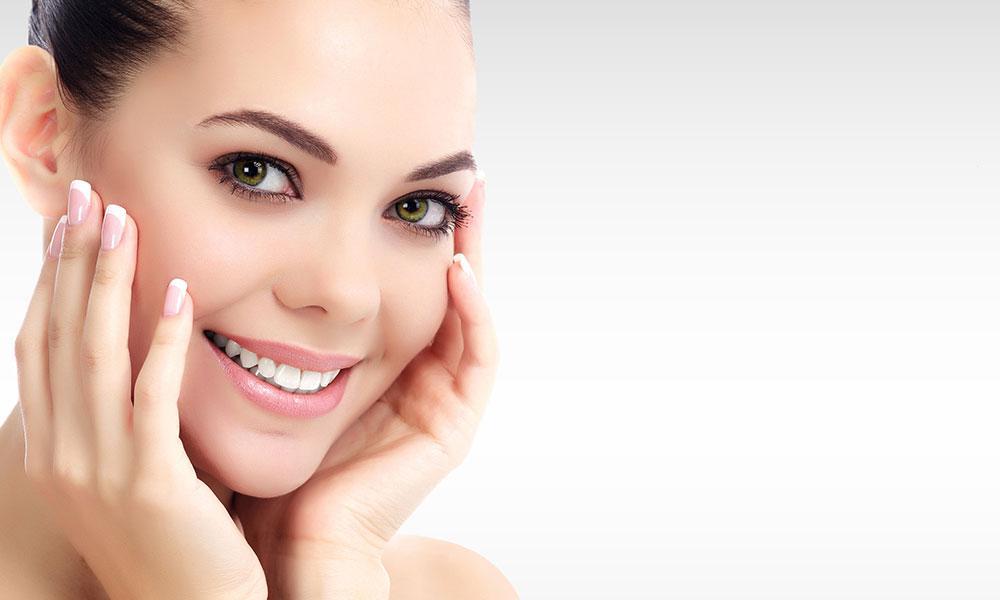 Dermal fillers are also minimally-invasive injectables that can aid in wrinkle reduction. Dermal injectables can target the entire face, including the mid- and lower face. Fillers are primarily used to enhance the contours and plump hollowed areas of the face. They can be used to fill fine lines and wrinkles. Also, they may add volume to the under eye area, cheeks, lips, and temples. Because dermal fillers are made with a substance that is naturally found within the body called hyaluronic acid (HA), the treated skin not only appears fuller, but becomes increasingly supple.
Chemical Peels
Chemical peels are a non-surgical skin care treatment that addresses a number of concerns. A chemical solution is applied topically. As a result, the top layer of skin gently peels away, leaving you with clearer, brighter skin! Chemical peels are available in varying strengths and may result in reduced blemishes, improved texture and enhanced tone of the skin.
Brow Lift
The brow lift is a surgical solution that raises the eyebrows to provide a more alert and awake appearance. A brow lift may be appropriate for you if you experience a loss of volume over the eyes. This causes the eyebrows to droop down making the eyes seem sunken. A brown lift paired with Botox injections (once you are fully healed) reverses this process and provides a bright-eyed and youthful appearance.
Contact Harley Surgery to discuss the best cosmetic solution for your aesthetic concerns. A one-to-one consultation with Dr Frati will answer your questions and lead you towards looking and feeling your best!
FAQ
WHAT IS BOTOX?
Botulinum toxin type A is the substance that we know of as Botox (Botox is actually a brand of the product and not the substance itself). Botulinum toxin is a preparation of protein which, when small doses are administered as injections through the skin, blocks the nerves that supply the muscles of the face. The muscles then cease movement allowing reduction in the appearance of wrinkles in the overlying skin. Botox is a temporary wrinkle reducer which ought to be administered by a trained and experienced medical professional.
AM I SUITABLE FOR BOTOX?
Prior to any treatment, Dr Frati will conduct a comprehensive consultation where you will be able to discuss the areas of your concern and he will take a full medical history, including any medication you are currently taking. Only then, will Dr Frati be able to confirm if Botox is the right treatment for you. If it is not, Dr Frati will provide you with his expert medical opinion and provide you with any alternative solutions for your needs, as necessary.
HOW LONG DOES THE TREATMENT TAKE?
The treatment takes around 15-30 minutes and depending on where on the body the injections are administered, however, they may initially be injected with an anaesthetic, as many of the areas mentioned can be very sensitive and this will mean waiting a short while for the anaesthetic to take effect.
WHEN WILL I SEE RESULTS?
Botox works within a few days but can take as long as 14-21 days for the full effects to show through. Botox Cosmetic injections are not permanent, so we recommend repeat treatments at 3-6 monthly intervals to maintain the effects.
IS THERE ANY DOWNTIME?
The treatment has no downtime and you can travel home or back to work unchaperoned, as there is no sedation or medication with this procedure. You can return to work following treatment, so this can be a lunchtime procedure for convenience.
Additional Resources
NHS. (2019). Botox injections. Retrieved from https://www.nhs.uk/conditions/cosmetic-procedures/botox-injections/
British Association of Aesthetic Plastic Surgeons. (2016). Botox: Botulinum Toxin Injections. Retrieved from https://patient.info/cosmetic-surgery/cosmetic-facial-injections/botox-botulinum-toxin-injections
NHS. (2019). Face and lip fillers (Dermal fillers). Retrieved from https://www.nhs.uk/conditions/cosmetic-procedures/dermal-fillers/