Breast Augmentation Revision
Conveniently located to serve the areas of London, Manchester, Highgate and Birmingham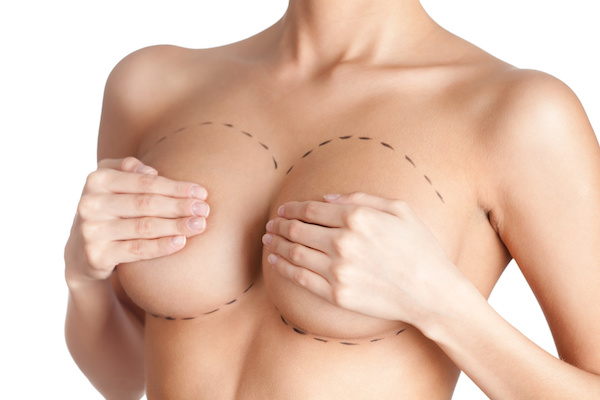 A woman is certainly entitled to change her mind. Plastic surgery procedures like breast augmentation are now within reach of more people than ever.
Your look has never been more fluid thanks to advancements in technology, improvements in techniques, and new payment options. We at Harley Surgery want to join you on every winding road of your journey. Straight lines are dull anyway! Curves are so much more fun. That is why Dr Riccardo Frati is pleased to perform breast augmentation revision as part of your evolving aesthetic vision.
Dr Riccardo Frati is internationally renowned and universally esteemed. He completed his medical studies at the University of Rome, a city which also helped to refine his profound appreciation of the arts. As one of the premier plastic surgeons in London, Chelmsford, and Manchester, Dr Frati frequently draws upon his top-notch surgical training and his abiding love of beauty. Consider calling his offices at Harley Surgery to enhance or revise your look in accordance with your deepest desires of the moment.
Contact us at 0203 633 2619 (in London) or 0161 327 2139 (in Manchester) and let's get the conversation started.
About
Sometimes our motives are a mystery, even to ourselves. More often, there is no single element that moves us to action, but an entire chorus all calling at once. That said, there are some recurring themes that Dr Frati has seen in his years of practice which compete and conspire to compel a woman toward change. Below, we will take a closer look at the most common reasons for seeking a breast augmentation revision.
Reasons for Breast Augmentation Revision
Improvements in implant technology
Adjust the size of the breasts
Adjust the orientation of the breast
Periodic implant refresh
Implant malfunction
Any of these reasons sound familiar? Perhaps it's coming up on the 10 year anniversary of your augmentation and you are due to start considering a refresh. Maybe you are entering a time in your life when you feel it is more appropriate to reduce the size of your implants. Conversely, there's no time like the present to go bigger! You only live once, after all.
So, we encourage you to seize the moment for change. Breast implant technology has significantly improved in the last several years. Check out what's new and now at Harley Surgery!
Make New Memories With Mentor Implants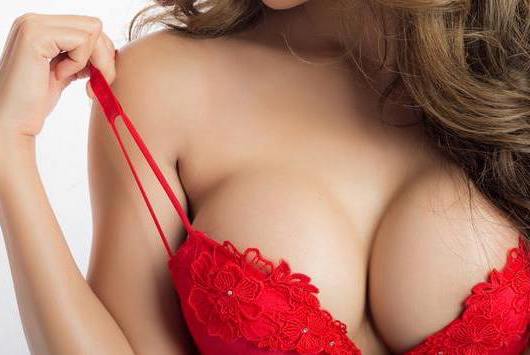 Are you ready for an upgrade? Mentor Breast Implants are the Rolls-Royce of the industry. At Harley Surgery, we are in love with Mentor's line of MemoryGel, MemoryShape, and saline-filled breast implants. And judging from Dr Frati's Instagram fanfare, our patients are just as smitten with their results. So, even if you weren't head-over-heels for your last augmentation procedure, Dr Frati wants to help you get a second chance at love. Mentor's variety of shapes and textures make it more likely than ever you'll find the perfect pair.
MemoryGel Implants
MemoryGel Implants are filled with a unique cohesive silicone gel that holds together uniformly like real tissue. They create a natural look and feel that is simply unforgettable. And the latest MemoryGel Xtra Implants offer more options, like increased projection, increased fullness, and increased firmness.
MemoryShape Implants
If subtle enhancement is more your speed, Mentor's MemoryShape Breast Implants are made with the same special gel formula but in a low-profile, teardrop shape. MemoryShape provides maximum projection at the lower breast pole for an undeniably pleasant and perky appearance without the shirt-popping, traffic-stopping, explosive cleavage you will sometimes see coming down Harley Street.
Saline-Filled Implants
Mentor's saline-filled implants are granted their volume by an innocuous saltwater solution that is similar in composition to the natural fluids of the human body. They provide the breasts with a firm, youthful feel and an attractive round projection. You might also consider the new SPECTRUM Adjustable Saline Breast Implants for your next revision. These implants can be adjusted post-operatively. They allow Dr Frati to gradually add or remove fluid over time until you reach the breast size you like.
Breast Augmentation Revision Procedure
As part of your revised aesthetic vision, you may choose to go larger or smaller with your breast implants. Fortunately, these kinds of revision procedures are easier to accomplish than your initial Breast Augmentation. You can likely look forward to a shorter recovery time and minimal discomfort compared to your first time around. That is because the breast implant pocket has already been stretched to accommodate.
The procedure often requires Dr Frati to altar the space inside your breast pockets to make them receptive to the new implants.
A significantly larger replacement necessitates some excavation to fit snugly into place. And, depending on the unique needs of your body, both larger and smaller implants may need some extra support to compensate for lax skin or an increased load. Harley Surgery may offer this support in the form of an acellular dermal matrix.
Acellular Dermal Matrix
Made from living cells, an Acellular Dermal Matrix is like an "internal bra" providing shape to your chest and support for your implants. Since it is constructed from a biocompatible material, it becomes incorporated into your body's living tissues. Dr Frati will line the insides of your breast pockets with the dermal graft and secure it in place. The graft will bolster your breast implants, prevent implant migration, and contribute to the smooth, even appearance of your breasts. The dermal matrix is often a key component to correcting symmastia, a complication of breast augmentation that we discuss in greater detail below.[1]
Augmentation Revision with Breast Lift
A combination of age and strain that larger breasts can place on the skin might cause breasts to sag from their ideal orientation over time. To correct this issue, simply replacing your implants (even to a larger size) may not be enough. But chin up! Dr Frati can perform one of his gravity-defying Breast Lift procedures to buoy your spirits.
The doctor will have to make some new incisions for the uplift. This is when the full bloom of his artistry is on display. Dr Frati's precise incisions are what have placed him a cut above the rest. He is one of London's preferred plastic surgeons by the celebrity and Instagram influencer set because of his skill with a scalpel. He is a crafty magician when it comes to hiding his knifework along the natural folds and contours of the breasts.
Breast Implant Refresh
As long as you are carefully monitoring your health, you are by no means required to refresh your implants. However, FDA—the medical regulatory authority in the United States—accurately declares "breast implants are not lifetime devices."[2] The consensus answer for your implant refresh timeline averages between the 10 to 15-year mark. Indeed, if it has been a decade or more since your last boob job, then a breast implant refresh is worth investigating.
Implant refresh is most commonly deployed to address malfunction in the devices or complications from the procedure, discussed below.[3]
Implant Malfunction
In rare instances, patients may experience unforeseen difficulties from the augmentation procedure. In these cases, Dr Frati will perform revision surgery to preserve both your beauty and safety. Among the most common issues are implant rupture, capsular contracture, and symmastia.
Implant Rupture
A rupture in a saline implant is immediately obvious because it will quickly deflate within the breast pocket. Fortunately, the saline solution is harmless saltwater. Silicone filling, on the other hand, is a manufactured substance that cannot be absorbed by the body. When a silicone implant ruptures, there is greater urgency involved in removing and replacing the damaged implant. Silicone implant ruptures can also be harder to detect because the cohesive gel filling excretes slowly and may not be visible during a simple surface examination. The risk of rupture has been reduced as technology has improved. Even so, augmentation recipients are encouraged to be vigilant of their health and wellness, if they were not already.
Capsular Contracture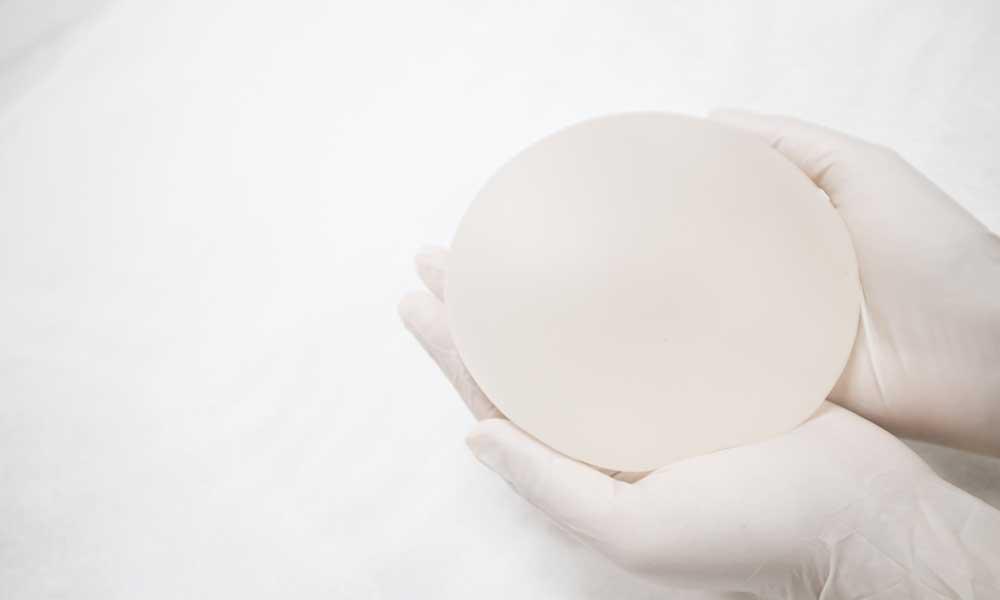 The breast capsule is a pocket of tissue that naturally forms around your implants in the months following your first augmentation procedure. This is your body's natural reaction to any prosthetic. The capsules provide support and protection to your implants. Sometimes, one or both of these capsules become overdeveloped, leading to unflattering asymmetry and unnatural looking contours. There are several treatments for this, including capsulectomy. Capsulectomy is a procedure in which the scar tissue is removed prior to replacing your implants.
Symmastia
Also known as "uni-boob" or "bread loafing," symmastia is a condition in which the breast implants are placed too closely together. The capsules that form around them become joined. At the skin's surface, cleavage becomes less defined as the breasts appear to be merging together. Dr Frati's revision plan typically includes capsulectomy followed by a dermal matrix graft to fortify and support the new implants while giving shape to the chest.
Revise Your Aesthetic Vision with Harley Surgery
It's a woman's right to change her mind. Dr Frati is happy to embrace the change with you because there is only one constant: the amazing inner you. Stay forever fabulous with Harley Surgery. Call us at 0203 633 2619 (in London) or 0161 327 2139 (in Manchester) to schedule a consultation.
References
Boháč, M., Danišovič, Ľ., Koller, J., Dragúňová, J., & Varga, I. (2018). What happens to an acellular dermal matrix after implantation in the human body? A histological and electron microscopic study. European Journal of Histochemistry, 62(1). doi: 10.4081/ejh.2018.2873
What to Know About Breast Implants. (n.d.). Retrieved January 2, 2020, from https://www.fda.gov/consumers/consumer-updates/what-know-about-breast-implants.
Goodman, C. M., Cohen, V., Thornby, J., & Netscher, D. (1998). The Life Span of Silicone Gel Breast Implants and a Comparison of Mammography, Ultrasonography, and Magnetic Resonance Imaging in Detecting Implant Rupture. Annals of Plastic Surgery, 41(6), 577–586. doi: 10.1097/00000637-199812000-00001