Combined Facelift & Eyelid Surgery
Conveniently located to serve the areas of London, Manchester, Highgate and Birmingham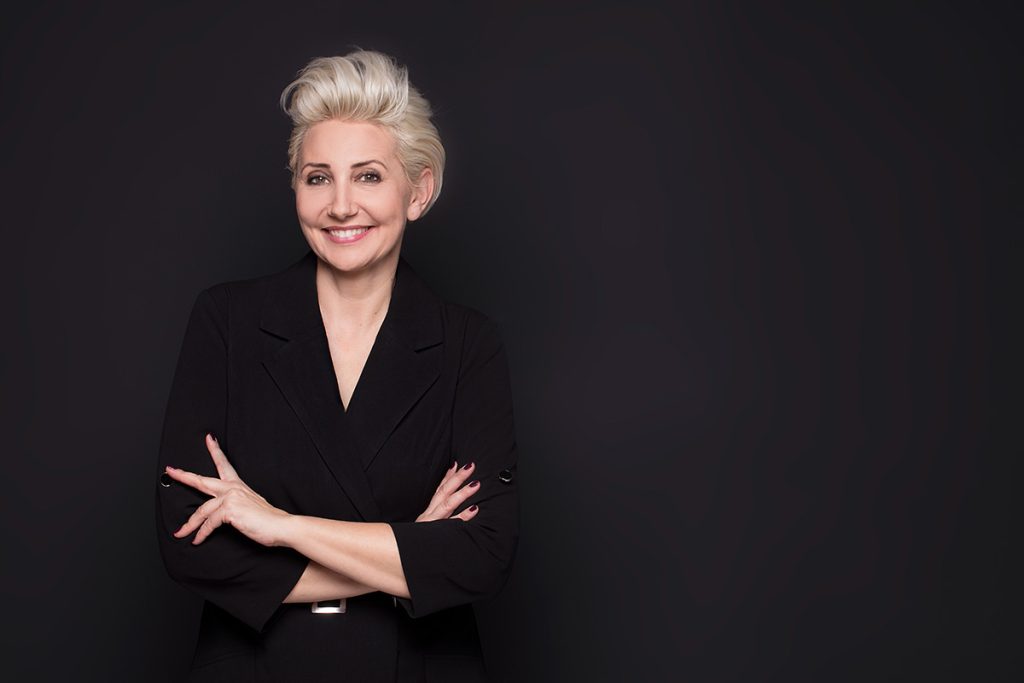 A combined facelift and eyelid surgery is a procedure that addresses sagging in the lower face, mid-face, and the eyelids.
The facelift, also called a rhytidectomy, and eyelid surgery, also known as a blepharoplasty, are often performed simultaneously since their results complement each other so well. With just minimally invasive methods to create a subtle but effective lift, these procedures can create a more revitalised, youthful look. Not to mention, there are a few variations of each procedure for a more customised transformation. 
At Harley Surgery, we prioritise your happiness and confidence in your body. With the skills of Dr Riccardo Frati, a world-renowned cosmetic surgeon, your combined facelift and eyelid procedure may just be the facial rejuvenation you're looking for. To get a better idea of what this procedure entails, call us for a personal consultation.
London Office: +44 (0) 20 3633 2619
Highgate Hospital: +44 (0) 20 3633 2619
Manchester Office: +44 (0)16 1327 2139
Dolan Hospital, Birmingham: +44 (0) 20 3633 2619
Types of Facelift
A facelift is a transformative cosmetic surgical procedure that can help reverse the signs of aging and restore a more youthful appearance to the face. As we age, factors such as gravity, sun exposure, and the natural loss of collagen and elastin in the skin can lead to sagging skin, deep wrinkles, and facial volume loss. A facelift addresses these concerns by lifting and tightening the underlying facial muscles, repositioning the skin, and removing excess tissue.
Deep Plane Facelift
A Deep Plane Facelift is a type of full facelift that requires general anaesthesia and an incision around each ear to access the SMAS layer. With this technique, the SMAS, fat, and skin are manipulated as one layer before it is repositioned. In some deep plane facelifts, certain facial ligaments are modified to provide further lifting of jowls and the reduction of nasolabial folds. Dr Frati will sometimes make an incision beneath the chin to access the platysma muscle bands in order to create a slimmer neck. Overall, this type of facelift can accentuate the jawline and tighten the middle cheek area and neck. Since it results in more improvements, it is ideal for those with more signs of ageing. (1)  
Mini Facelift
A Mini Facelift tends to work best on younger individuals with mild sagging jowls. It is also known as a "weekend facelift" or a short scar facelift since the incisions around the ears and the recovery time are much shorter than that of the deep plane procedure. This technique is specifically designed to reduce jowls and sagging in the upper neck. It can also be performed using local anaesthesia. 
Endoscopic Facelift
An Endoscopic Facelift, also called "keyhole" surgery, utilises a tiny camera (an endoscope) to make precise modifications to the SMAS. With this technique, Dr Frati can use either local or general anaesthesia as he only makes one incision within the hair of the side of the head. This facelift is focused on reducing deep creases in the forehead, droopiness of the brows, nasolabial folds, and mild jowling. This technique is much more of a mid-face lift than the deep plane facelift or the mini facelift. With this type of lift, the zygomatic ligament- connective tissue overlying the cheekbones- is slightly modified to lift the midface. Research has shown that after 15 years, patients are still satisfied with the results of their endoscopic facelift. (2) 
Blepharoplasties, or eyelid surgeries, are incredibly popular to receive alongside facelifts in order to complete the new look.
Blepharoplasty
Blepharoplasty offers a multitude of benefits for individuals seeking to enhance the appearance of their eyes and achieve a more youthful and rejuvenated look. Depending on your aesthetic desires, you may need upper eyelid surgery, lower eyelid surgery or both (quad blepharoplasty). Dr Frati can perform these under local or general anaesthesia. 
Upper Blepharoplasty
With an upper blepharoplasty, incisions are extremely small and hidden well within the creases of the eyelid. To open the upper eyelid, drooping skin overlapping the upper eyelid is removed and tightened through modifications of the orbicularis muscle, the muscle surrounding the eye. Additionally, the nasal fat pad, located above the corner of the eye, is often removed.
Lower Blepharoplasty
A lower lid blepharoplasty, also called a transconjunctival blepharoplasty, is a procedure designed to minimise the appearance of eye bags and puffiness. With tiny incisions on the inside of the lower lid, Dr Frati removes fat and extra skin while tightening specific connective tissue called the lower lid tarsoligamentous complex. (3)
Personal Consultation
During a personal consultation with Dr Frati, you will be able to voice your aesthetic concerns and review whether or not a facelift with eyelid surgery is right for you. Dr Frati may recommend another treatment that will deliver the results you're looking for. To start on your facelift and blepharoplasty journey, call our location in Manchester at +44 (0) 16 1327 2139 or London, Highgate Hopsital, or Birmingham at +44 (0) 20 3633 2619. Alternatively, book your consultation online and we will get back to you as soon as we can!
Benefits of a Combined Facelift & Blepharoplasty
Depending on the kind of facelift you receive, these are some of the benefits you can expect from Dr Frati's combination procedure:
Enhanced facial contours
Restored facial volume
Tightened facial muscles
Clearer vision
Smoother eye contour
Minimal scarring
Comprehensive facial rejuvenation
Preparation
To best prepare for your surgery, you should stop smoking approximately 4 to 6 weeks beforehand. Nicotine products have compounds that can negatively affect circulation, leading to a longer healing process. In addition, stop taking blood thinners to minimise the risk of excess bleeding and bruising during recovery. Finally, you should pick up any medications prescribed by Dr Frati and make plans for a friend or family member to pick you up after your procedure.
Recovery
For the first few days, swelling, bruising, redness and numbness are completely normal. Dr Frati will prescribe medication to help with the discomfort of the recovery process. Be sure to avoid medications that thin the blood, as these can increase the amount of bruising and swelling.
Surgical dressings for a facelift are removed the next day, and you will be given a compression bandage to wear for a few days.
It is a good idea to sleep in a more upright position while the initial swelling subsides. During this time, you should self-administer eye drops to prevent the risk of infection. After one week, Dr Frati will remove the sutures. Within 1 to 2 weeks, you will be able to go back to work and resume light exercise. You'll be able to start wearing contact lenses and makeup after 2 weeks. Recovery varies from patient to patient, so Dr Frati will make follow-up appointments to ensure a speedy recovery and give you tips for maintaining your results.
Results
You will likely begin to see the results of your blepharoplasty after 2 weeks, while the final results of your facelift will start to become noticeable around 2 or 3 weeks. After 8 weeks, it will be safe for you to resume your normal workout routine and daily activities.
In order to improve the longevity of your results, eat a healthy diet, exercise, and practise good skincare that incorporates daily sunscreen usage.
Cost of Combination Facelift and Eyelid Surgery in London
As techniques will vary from patient to patient, you will need to book a personal consultation to get an accurate estimate. Dr Frati will thoroughly examine your individual features and your aesthetic goals before drawing up an individualized treatment plan for your unique needs.
Get in touch at the relevant number below or send us your inquiry online for more information about this transformative procedure!
London Office: +44 (0) 20 3633 2619
Highgate Hospital: +44 (0) 20 3633 2619
Manchester Office: +44 (0)16 1327 2139
Dolan Hospital, Birmingham: +44 (0) 20 3633 2619
Find out more about cosmetic surgery in London, Manchester, and Birmingham by reading Dr. Frati's blog.
FAQ
Do facelifts treat sagging in the neck? 
Facelifts can treat some sagging in the upper neck area through the tightening of the platysma muscle. With just one incision under the chin, a surgeon can reduce the appearance of a double chin. If you have significant sagging as well as fat deposits in the neck area, a neck lift may be a more comprehensive solution. 
Are facelifts considered minimally invasive? 
Facelits are considered minimally invasive procedures because only a few small incisions are used to produce skin-tightening results. 
Will I have scars after a facelift procedure?
Scarring is a natural result of any invasive procedure, however, the scars from a facelift are discreet. Incisions are only a couple of centimetres long, at most, and are well-hidden within the hairline, behind the ear, and under the chin in some cases. 
References
Plane Facelift/Rhytidectomy. Facial Plastic Surgery. 2020;36(04):376-385. doi:https://doi.org/10.1055/s-0040-1714118 
Shtraks JP, Fundakowski C, Yu D, et al. Investigation of the Longevity of the Endoscopic Midface Lift. JAMA Facial Plastic Surgery. 2019;21(6):535-541. doi:https://doi.org/10.1001/jamafacial.2019.1015 
Rebowe RE, Runyan C. Blepharoplasty. PubMed. Published 2022. https://www.ncbi.nlm.nih.gov/books/NBK482381/