Dorsal Hump Correction
Conveniently located to serve the areas of London, Manchester, Highgate and Birmingham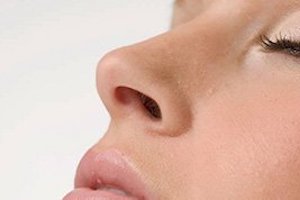 A dorsal hump correction is the cosmetic alteration that improves the appearance of a prominent bump in the upper center of the nose. Many of us desire a shapely nose that is proportionate with the rest of our facial features. However, genetics, trauma, or even medical issues can lead to a humped appearance in the nose. These humps are caused by excess cartilage and bone formed in the nasal bridge and, as a result, causes a protrusion and an uneven silhouette. While not harmful, this condition can be the source of embarrassment and self-esteem issues. Fortunately, there is a solution. Dr Riccardo Frati of Harley Surgery is proud to offer surgical and non-surgical solutions to refine the nasal appearance. Rhinoplasty or a "nose job" surgically corrects a dorsal hump that provides long-lasting results, while a non-surgical procedure corrects minimal to mild cases with dermal fillers.
Get started by scheduling your consultation with Dr Frati. Get in touch with one of our patient care coordinators at our office by phoning 020 3633 2619 (London), 016 1327 2139 (Manchester), 020 3633 2619 (Highgate), 020 3633 2619 (Birmingham).
Before and After Photos
About the Nose
The nose is a triangular structure composed of cartilage and bone covered by skin. Its three main functions are to help us smell, breathe, and filter air. However, its central location in our face also gives the nose heightened importance, defining how we look. Unfortunately, your nose may not meet your aesthetic standards, which can cause problems. One such concern is a dorsal hump. It is an aesthetic condition caused by too much bone or cartilage in the central portion of the nose or bridge. As a result, the nose appears to have a lump, hook, or hump. However, with today's surgical advances, patients can choose the appropriate treatment approaches.
About Dorsal Hump Correction
Known to many as a "nose job", a rhinoplasty has helped many patients adjust the dimensions of their nose. Depending on the problem, the surgeon makes incisions either inside or outside the nostrils. The inside structures are then reconfigured to provide a better appearance for the nose. Once complete, all incisions are closed up with sutures.
Patients can also correct a dorsal hump with a non-surgical method using dermal fillers. It's a great alternative for those not quite ready for surgery or those seeking minor to moderate corrections. These helpful injections contain hyaluronic acid (HA), a naturally occurring substance found in our bodies. It acts as scaffolding for the skin. When injected, it can further plump and rejuvenate tissue. As a result, patients begin to see the nasal contours smooth out and their dorsal humps face away.
Benefits
A rhinoplasty procedure can correct the dorsal hump and create an alluring aesthetic suited to you. Not only that, the correctional treatment allows patients to forget about their self-consciousness of the past. A rhinoplasty procedure can also:
Correct the dimensions and projection of the nasal bridge, dorsum, and tip
Craft a nose shape that will compliment your other facial features
Have a positive, profound impact on your overall appearance
Provide a natural-looking aesthetic
Provide a heightened sense of confidence
Candidates
Both men and women have benefitted from the gratifying results of this treatment that provides exceptional differences in their nasal appearance. Candidates considering a dorsal hump correction are healthy individuals looking to correct cosmetic irregularities on the nose. If you wish to be considered for a dorsal hump correction, you should be aware this treatment is suitable for patients who:
Are concerned or unhappy about dorsal hump appearance
Want to correct their nasal appearance with surgery or dermal fillers
Do not smoke or are okay with giving it up until the recovery stage ends
Have not used cocaine due to the internal damage it can cause to the septum
Have a sensible idea of the kind of results a dorsal hump correction can produce
A consultation with Dr Frati will provide details about ideal candidates, the surgical process, aftercare instructions, and more. We invite you to have a one-on-one consultation at any of our locations throughout England. Give us a ring at 020 3633 2619 (London), 016 1327 2139 (Manchester), 020 3633 2619 (Highgate), 020 3633 2619 (Birmingham).
Personal Consultation with Dr Frati
Known for his pioneering and state-of-the-art techniques, Dr Riccardo Frati is one of England's most in-demand cosmetic surgeons. From rhinoplasty to abdominoplasty, Dr Frati is pleased to offer a full range of cosmetic surgeries that make a difference in patients' lives. See results for yourself on our Instagram!
Before we begin your examination, we'll inquire about your physical health, surgical history, and medication intake. Then, Dr Frati will visually examine the curvature of the nose. Feel free to explain the details of your condition, as this will help Dr Frati develop the best course of action. After we've gathered enough information, Dr Frati will share the options available to you in gaining a more subtle, refined aesthetic for your nose. Finally, we'll schedule your surgery date and time at the end of your consultation.
To schedule your initial consultation, reach us directly at 020 3633 2619 (London), 016 1327 2139 (Manchester), 020 3633 2619 (Highgate), 020 3633 2619 (Birmingham).
Preparation
Dr Frati makes sure each patient receives a personalised list of pre-surgery directives. Before your appointment, we may ask you to:
Avoid Smoking: Tobacco alters blood flow and can extend the course of your healing. Please refrain from smoking for a few weeks before surgery, just until you're healed.
Visit the Chemist: Pick up pain relievers and other medications prescribed by Dr Frati's office.
Adjust Medication: Dr Frati may advise you to halt certain medications. This includes NSAIDs, blood thinners, vitamins, and supplements.
Arrange Transportation: Have someone give you a lift home. The residual effects of anaesthesia will affect your ability to drive.
Take Time Off: Speak with your supervisor and take 2-3 weeks off work to recuperate. You may return once properly healed.
Procedure
Dr Frati respects his patient's unique facial features. That is why he offers several options to correct the nasal shape and projection.
Surgical Rhinoplasty
Dr Frati will begin by administering general anaesthesia for added comfort. Once in effect, he may utilise an open or closed rhinoplasty to achieve your desired look. An open rhinoplasty makes a small incision on the columella or the skin of the bridge between the nostrils. Skin is gently lifted so the internal structures can be reshaped by sanding the cartilage down. [2] Additionally, the bony structures that contribute to the hump in the bridge of the nose can be reshaped and re-positioned. A closed rhinoplasty makes revisions all from inside the nostrils. This has the added benefit of hiding any scars, but the viability of this technique will depend on the extent of the dorsal hump and your ideal appearance. Dr Frati will determine which approach is best suited to your needs. Once your aesthetic concerns are addressed, Dr Frati will carefully suture and close any incisions he makes. Open and closed rhinoplasty patients may have their noses covered in a splint or cast for up to three weeks.
Non-Surgical Rhinoplasty
This minimally invasive procedure temporarily corrects mild to moderate imperfections in the nose. First, topical anaesthesia is administered to keep you comfortable throughout the process. [1] Next, a small amount of hyaluronic acid dermal filler (such as Restylane) will be strategically injected around the nose where the dorsal hump arises. Once injected, the filler's active ingredients will begin to activate collagen production to create volume that smooths out nasal bumps and uneven contours. In under an hour, patients can see an improvement in nasal appearance, with impressive results revealing themselves within two weeks.
Recovery
Right after surgery, Dr Frati may place splints or dressings on the outside, or packing inside the nostrils to support healing and the new nasal contours. They will be removed in 1-2 weeks at your follow up appointment. Surgical rhinoplasty patients will experience discomfort, bruising, nasal stuffiness and congestion, and swelling. Taking the medications as directed by Dr Frati will improve your symptoms within 2-3 weeks. The regular application of a cooling pad or ice pack to the nose can also lessen swelling. During the recovery, rest on your back for a few weeks and keep your head elevated to prevent swelling. Within three weeks after surgery, most patients may feel comfortable resuming light activities, including work. Wait another six weeks to continue more involved or physical activity.
Non-surgical patients will have a faster recovery time because of the minimally invasive nature of their treatment. You are free to resume your daily activities once you leave our care, but you may want to take it easy for the first 1-2 days. That is because, during this time, you may feel minimal to moderate discomfort and swelling. You can easily take non-prescription medications such as paracetamol found at the chemist.
Results
After a few weeks, you can see a more streamlined, refined nasal contour. You needn't worry about the hump coming back because Dr. Frati will have removed excess cartilage and reshaped and or repositioned the bones so that patients enjoy long-lasting results. Patients who opted for a non-surgical rhinoplasty can see their results last for several months, and can return for additional treatment to maintain their results.
Cost of a Dorsal Hump Correction in England
The final pricing for your rhinoplasty procedure will depend on the specifics of your case and the methods used to achieve your desired aesthetic. Rhinoplasties are usually not covered by the NHS unless they serve a medical purpose. However, our staff will gladly assist in providing you with financial tools to fund your treatment.
FAQ
Can a dorsal hump grow back?
No, a dorsal hump does grow back following a rhinoplasty procedure as, in adults cartilage cannot regenerate. A rhinoplasty will provide patients with long-lasting results of a straighter nose.
Will the NHS pay for rhinoplasty?
Since rhinoplasty is considered an elective procedure, the NHS will not cover the cost of the corrective procedure. However, if the treatment serves a medical purpose, such as increasing nasal functionality, they may cover treatment costs.
References
Hedén, P. (2016). Nasal Reshaping with Hyaluronic Acid. Plastic and Reconstructive Surgery – Global Open, 4(11), e1120. https://doi.org/10.1097/gox.0000000000001120
Raggio, B. S., & Asaria, J. (2021). Open Rhinoplasty. PubMed; StatPearls Publishing. https://www.ncbi.nlm.nih.gov/books/NBK546628/