Neck Lift (Platysmaplasty/Cervicoplasty)
Conveniently located to serve the areas of London, Manchester, Highgate and Birmingham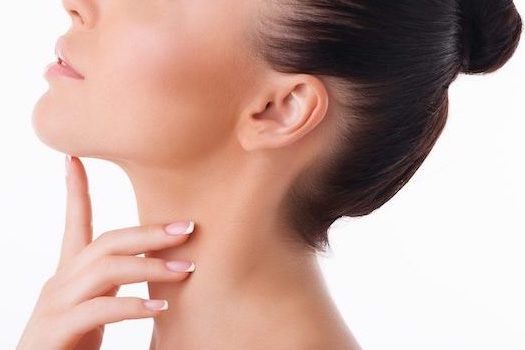 As we age, our skin loses its elasticity and will begin to sag. The neck is one of the first areas to show signs of ageing. Because we often apply anti-ageing efforts to the face, the neck is often ignored until the effects are obvious.
Dr Riccardo Frati is a highly sought after cosmetic surgeon serving patients from Manchester, London, and abroad. Dr Frati is able to utilise his surgical skill and artistic talent to help patients meet their aesthetic goals. If you are looking to address neck bands, loose skin, excess fat, or sagging muscles in the neck, Dr Frati can work with you to lift and sculpt this lax area. A neck lift is an excellent solution for individuals who desire a more taut and youthful looking profile.
About Neck Lift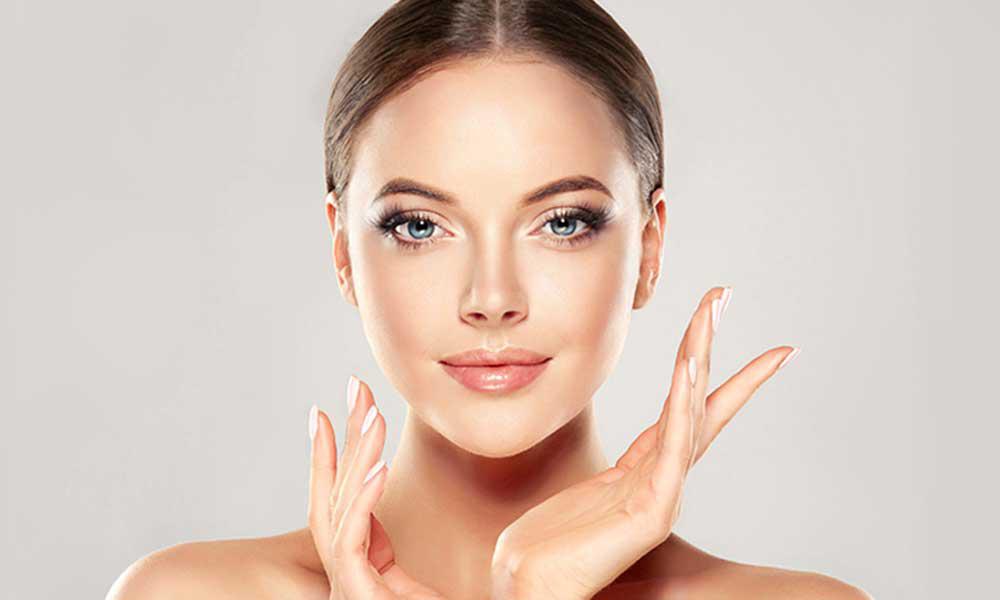 A neck lift is a surgical procedure that corrects the signs of ageing underneath the chin and jaw. It can lift and smooth the area, creating a more refined appearance. The drooping skin is removed and the muscles are tightened during a neck lift. This can provide a more youthful appearance that may match the smoother contours of the face, bringing balance to the facial features, such as the chin and jaw.
Benefits
There are a number of benefits to experience when undergoing a neck lift with Dr Frati. Because of his impeccable knowledge and ability, his work may enhance your confidence. You will notice the skin of the neck is smoother – having less wrinkles, jowling, and excess tissue.
More taut appearance
Combats physical ageing
Enhanced tone in the neck
Less creping of the skin
Consistency in firmness of the facial features
Long-lasting, natural-looking results
Increased confidence
If you are looking to experience the benefits of a neck lift in Manchester or London, contact Harley Surgery today to schedule a private consultation with Dr Frati!
Neck Lift Candidates
Ideal candidates for neck lift surgery are healthy individuals who are unsatisfied with the appearance of their neck. They may experience drooping skin, wrinkles around the neck, and/or the apparent appearance of the platysma muscle. The platysma muscle creates the appearance of the tight vertical bands that protrude from the front and sides of the neck as we age. Candidates may have excess fat in the neck, as well. Those looking to undergo a neck lift should be nonsmokers who have a positive outlook and realistic expectations of what the surgery can do for them.
If you are a candidate for neck lift surgery, contact Harley Surgery by filling out our short contact form to book a date and time to meet with Dr Frati about your goals.
Consultation
During a private consultation with Dr Frati, you will be able to discuss your goals and ask any questions you may have about neck lift. Dr Frati will encourage you to share your medical and health history, including any prior surgeries, current medications, and medical concerns. Dr Frati will explain the procedure in detail, being sure to answer any questions you may have.
Are you ready to learn more about how a neck lift can help improve your appearance and confidence? Reach out to the helpful staff at Harley Surgery by calling 0203 633 2619. They will be happy to assist you in scheduling an informative consultation!
The Doctor will perform a physical examination of your neck, making note of your skin quality and laxity. From there, if he determines that a neck lift is an appropriate solution for your needs, he will work with you to create a customized treatment plan to attend to your specific desires. If a neck lift is not right for you, Dr Frati will provide his medical opinion on alternative procedures and treatments that may best suit your needs.
Preparing for Neck Lift Surgery
Dr Frati will provide you with precise instructions on how to best prepare for your neck lift during your pre-operative appointment. You will need to stop smoking and drinking alcohol for at least 4 weeks prior to surgery and during your recovery. These substances can cause complications during your operation and interfere with your body's healing.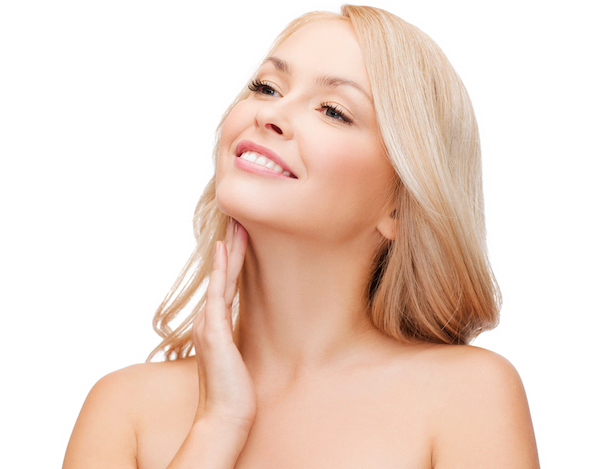 Also, you may be directed to stop taking, reduce, or change certain medications that thin your blood. This may include prescription medicines, aspirin, ibuprofen, and herbal supplements. Blood-thinning medications may increase the risk of bleeding during your procedure. Dr Frati will advise you on this matter, so it is important to discuss your medication regimen with him.
Dr Frati may prescribe certain medications you should fill prior to your procedure so they are on hand when you need them. You will also need to appoint a trusted adult to drive you home after surgery and remain with you for at least 24 hours to monitor your progress. If there are any additional directives specific to your case, Dr Frati will inform you of them during your consultation and pre-operative appointment.
Procedure
On the day of your procedure, Dr Frati will meet with you to review your neck lift treatment plan. As it is completely common to experience some anxiety at this point, he will ensure you are comfortable with your decision to undergo surgery at this time. Dr Frati will then mark your skin using a surgical marker. This will help him to identify incision sites, areas of special focus, and any pertinent anatomical landmarks during surgery.
Once you are in the operating room, the proper anaesthesia will be administered in order to keep you comfortable throughout the procedure. Dr Frati will follow his markings and create incisions around the ears and under the chin, as needed. He may also perform liposuction of the area to remove excess fat around the neck. Once the neck is slimmed, the neck muscle is tightened. In some cases, the muscle is trimmed and sutured, resulting in an even slimmer profile. The excess skin will be excised from near the ears, and the remaining tissue will be redraped and pulled taut along the neck. Dr Frati will close all incisions with sutures once your new neck contours meet his high standards and your aesthetic goals.
Recovering After Neck Lift
After your neck lift surgery, you can expect your neck and head to be wrapped with bandages to minimise swelling. You will notice some discomfort following the procedure. You will be directed to sleep in a more upright position as to avoid twisting and bending the neck. Dr Frati will explain to you that your head will need to remain above your heart to avoid excessive swelling and bruising as you heal. You may return to daily activities about 2 weeks following neck lift surgery. Your neck may feel tight for several months. However, the feeling may gradually subside as time progresses.
Results
Once any residual swelling and bruising resolve, your neck will appear smoother, more taut, and significantly slimmer. Your incisions will be carefully concealed within the natural contours of the ear and within the hairline, so your final results will be natural-looking! The "turkey neck" will be eliminated, giving you an air of youthfulness. A neck lift by Dr Frati is long-lasting and will allow you to age gracefully.
If you are ready to realise the amazing results of a neck lift in Manchester or London, schedule your one-on-one consultation today.
Pricing
The cost of a neck lift includes a number of varying factors that may be unique to you. The extent of your procedure and surgical and facility fees will cause the final price to fluctuate between patients. The only way to receive an accurate quote for neck lift surgery with Dr Frati is to attend a consultation at Harley Surgery. If you have questions about our payment options, do not hesitate to reach out to our office at your earliest convenience.
FAQ
HOW LONG DOES A NECK LIFT LAST?
The results of your neck lift procedure are long-lasting. Your normal ageing process will continue following neck lift surgery, so it is imperative that you follow all of Dr Frati's post-operative instructions carefully. Be sure to protect your skin with sunscreen and moisturise daily to keep your skin supple and to reduce further signs of ageing. 
DOES A NECK LIFT LEAVE SCARS?
A neck lift is a surgical procedure that involves creating incisions in the skin around the ears and possibly under the chin. Dr Frati does an impeccable job at concealing the incisions within the natural contours of the face and hairline. Others will not notice the incisions unless they are deliberately looking for them. Once the scars have healed, they may become less noticeable with time. 
Additional Resources
American Academy of Cosmetic Surgery. (n.d.) Facelift and Necklift. Retrieved from https://www.cosmeticsurgery.org/page/FaceandNeckLift
British Association of Aesthetic Plastic Surgeons. (2017). Facelift and Necklift. Retrieved from https://baaps.org.uk/patients/procedures/12/facelift_and_necklift