Scarless Eyelid Surgery
Conveniently located to serve the areas of London, Manchester, Highgate and Birmingham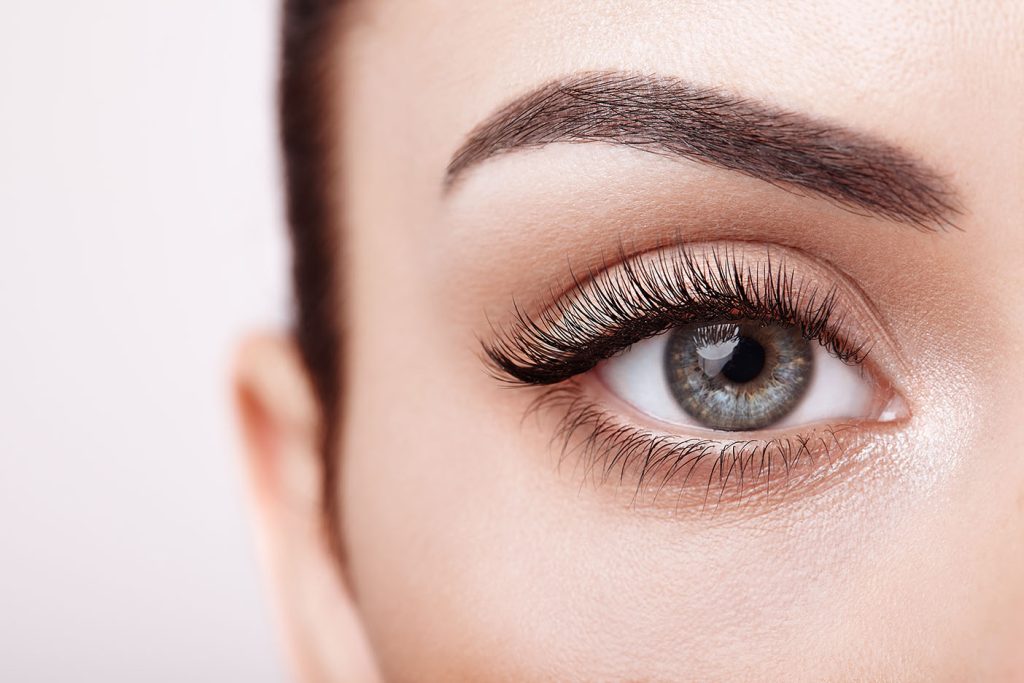 Scarless eyelid surgery, also known as transconjunctival blepharoplasty, is a minimally invasive surgical procedure that can correct the appearance of tired-looking eyes and under-eye bags. This procedure involves making a small incision on the inside of the lower eyelid, which allows access to the fat pads that create the bulging appearance. The fat pads are then gently removed or repositioned to create a more youthful and refreshed appearance.
At Harley Surgery in London, Highgate Hospital, Manchester, and Birmingham, renowned cosmetic surgeon Dr. Riccardo Frati is an expert in transconjunctival blepharoplasty. He uses his extensive expertise and experience to provide natural-looking results that help patients feel more confident and refreshed. During your consultation, Dr. Frati will evaluate your unique concerns and goals, and customise a treatment plan tailored specifically to you.
If you're tired of looking tired, consider the transformative benefits of scarless eyelid surgery. Contact Harley Surgery today at (+44) (0) 20 3633 2619 to schedule your consultation with Dr. Frati. You can also send us a short message using our inquiry form to learn more about this innovative procedure.
Before and After Photos
About the Scarless Technique
Transconjunctival blepharoplasty, or lower eyelid blepharoplasty, is the cosmetic improvement of the lower eyes. The eyes are often regarded as the windows to the soul, but they can also be a tell-tale sign of ageing. As we age, our skin loses elasticity, and the muscles beneath weaken, causing wrinkles, fine lines, and sagging skin. This can lead to the appearance of under-eye bags, dark circles, and puffy eyes, making us look tired and older than we really are. The good news is that with advancements in cosmetic procedures, you no longer have to accept these signs of ageing as inevitable.
How is the Scarless Method Different?
Transconjunctival Blepharoplasty involves removing excess fat and tightening the skin around the eyes to improve their appearance. Unlike traditional blepharoplasty, which requires an incision on the outside of the eyelid, transconjunctival blepharoplasty involves making a small incision inside the lower eyelid, leaving no visible scarring. This makes it an ideal option for those who want to improve the appearance of their eyes without any tell-tale signs of surgery.
While there are non-surgical options available for addressing signs of ageing in the face, such as FaceTite and dermal fillers, transconjunctival blepharoplasty offers a more targeted approach, long-lasting effects, and can provide optimal cosmetic outcomes. Patients who undergo the procedure often report feeling more confident and satisfied with their appearance, leading to improved self-esteem and a more positive body image.
Before undergoing the procedure, you will have a consultation with Dr. Frati during which he will assess your suitability for the surgery and discuss your goals and expectations. He may also show you before-and-after photos of previous patients to give you an idea of what kind of results you can expect.
Benefits of Scarless Eyelid Surgery
Here are some of the benefits that you can expect from undergoing transconjunctival blepharoplasty with Dr. Frati:
Improved appearance: This procedure can help to correct under-eye bags, dark circles, and other signs of ageing around the eyes, giving you a refreshed and more youthful look.
Minimal scarring: Because the incisions are made inside the lower eyelid, there is no visible scarring on the outside of the eye.
Rapid recovery: Patients typically experience minimal bruising and swelling after this procedure, and can usually return to normal activities within a week or so.
Customised results: Dr. Frati will work with you to tailor the procedure to your individual goals and needs, ensuring that you achieve the best possible outcome.
Long-lasting effects: The results of transconjunctival blepharoplasty can last for many years, helping you to enjoy a more youthful appearance for a long time to come.
Candidates
A transconjunctival blepharoplasty is specifically designed to correct sagging or baggy lower eyelids that can make you look older or tired. This procedure may be suitable for candidates who are bothered by:
Puffiness under the eyes
Dark circles under the eyes
Fine lines and wrinkles around the eyes
Drooping or sagging lower eyelids
The ideal candidate for this procedure is in good overall health, does not smoke, and has realistic expectations for the outcome of the surgery.
Personal Consultation
At Harley Surgery, we understand that everyone has unique concerns when it comes to their appearance. That's why Dr. Riccardo Frati offers personal consultations to discuss your individual needs and determine whether a transconjunctival blepharoplasty is the right choice for you. During the consultation, Dr. Frati will discuss your goals and expectations for the procedure, as well as any concerns you may have. He will explain the details of the procedure, including the incision location, anaesthesia options, and recovery process. If you are deemed a good candidate for the procedure, Dr. Frati will create a customised treatment plan tailored to your specific needs and desired outcomes.
Preparation
When you schedule your transconjunctival blepharoplasty with Dr. Frati, you can expect to receive detailed preoperative instructions that will help ensure a successful surgery and a smooth recovery.
To prepare for your surgery, it is important to follow these instructions carefully:
Discontinue blood thinners, supplements, and other medications as instructed by Dr. Frati
Stop smoking or using nicotine products several weeks before your surgery to reduce the risk of complications
Fill any prescriptions for pain medication and antibiotics in advance of your procedure
Arrange for someone to drive you home after your surgery if sedation or general anaesthesia will be used
Plan to take some time off from work and social commitments to allow yourself adequate time to rest and recover
Get a vision examination to examine your tear film, and to check for eye disease. (1)
By following these guidelines, you can feel confident that you are doing everything possible to prepare for your transconjunctival blepharoplasty and achieve the best possible results. If you have any questions or concerns about your upcoming surgery, don't hesitate to contact Dr. Frati's office for guidance and support by calling 020 3633 2619.
Procedure
The procedure typically takes one to two hours, depending on the extent of the fat removal and skin tightening required. It is performed under local anaesthesia, which means that you'll be awake but won't feel any pain during the surgery. You may experience some discomfort, swelling, bruising, numbness, and mild bleeding after the procedure, but these side effects should subside within a few days.
Dr. Frati will use dissolvable stitches to close the incision, which means you won't need to have them removed. He will also provide you with pre-operative instructions to follow before the surgery and post-operative care guidelines to ensure optimal healing and recovery. You will need to attend follow-up appointments to monitor your progress and ensure that you are happy with the results.
Recovery
After undergoing scarless eyelid surgery, patients can expect a relatively easy recovery process. The eyes may be swollen and bruised for the first few days after the procedure, but any discomfort can be easily managed with the medication that Dr. Frati has prescribed. Patients will need to avoid getting the area around their eyes wet for the first week after the surgery and should also avoid wearing contact lenses during this time. They must also refrain from taking blood-thinning medications for two weeks post-surgery. (2) Most patients are able to return to work within a week of the procedure, although it's important to note that strenuous activity should be avoided for at least two weeks.
Results
As the healing process progresses, patients will start to see the results of their lower eyelid surgery. Patients will notice that their eyes look brighter and more alert, and any bags or dark circles under the eyes will be significantly reduced. Dr. Frati takes great care to ensure that scarring is well-concealed, so the final results will look natural and seamless. Overall, patients can expect to feel more confident and refreshed after undergoing a transconjunctival blepharoplasty with Dr. Frati.
Cost of Lower Eyelid Surgery in London
At Harley Surgery, we offer the most advanced scarless techniques to rejuvenate your eyes. The cost of this procedure will depend on the extent of surgery required and other factors like anaesthesia and surgical facility fees. If you're interested in learning more about transconjunctival blepharoplasty or scheduling a consultation, please contact us at (+44) (0) 20 3633 2619 or complete a form on our website. We look forward to hearing from you and helping you look and feel your very best!
Read our blog for more information about surgical and non-surgical procedures at Harley Surgery by Dr. Riccardo Frati.
FAQ
Is transconjunctival blepharoplasty suitable for everyone?
Transconjunctival blepharoplasty is best suited for patients who have excess fat in their lower eyelids and do not have significant skin laxity or wrinkles. Patients with sagging skin around the eyes may require a more invasive eyelid surgery called traditional blepharoplasty.
Are the results of a lower blepharoplasty permanent?
The results of transconjunctival blepharoplasty are long-lasting, with most patients experiencing permanent improvement. However, the ageing process can still cause changes in the area around the eyes over time.
Can transconjunctival blepharoplasty be combined with other procedures?
Yes, transconjunctival blepharoplasty can be combined with other facial rejuvenation procedures such as facelifts, brow lifts, or laser resurfacing. Our experienced surgeon will discuss all available options during the initial consultation to achieve optimal results.
References
Patel BC, Malhotra R. Transconjunctival Blepharoplasty. PubMed. Published 2020. https://www.ncbi.nlm.nih.gov/books/NBK538152/
Murri M, Hamill E, Hauck M, Marx D. An Update on Lower Lid Blepharoplasty. Seminars in Plastic Surgery. 2017;31(01):046-050. doi:https://doi.org/10.1055/s-0037-1598632