BodyTite
Conveniently located to serve the areas of London, Manchester, Highgate and Birmingham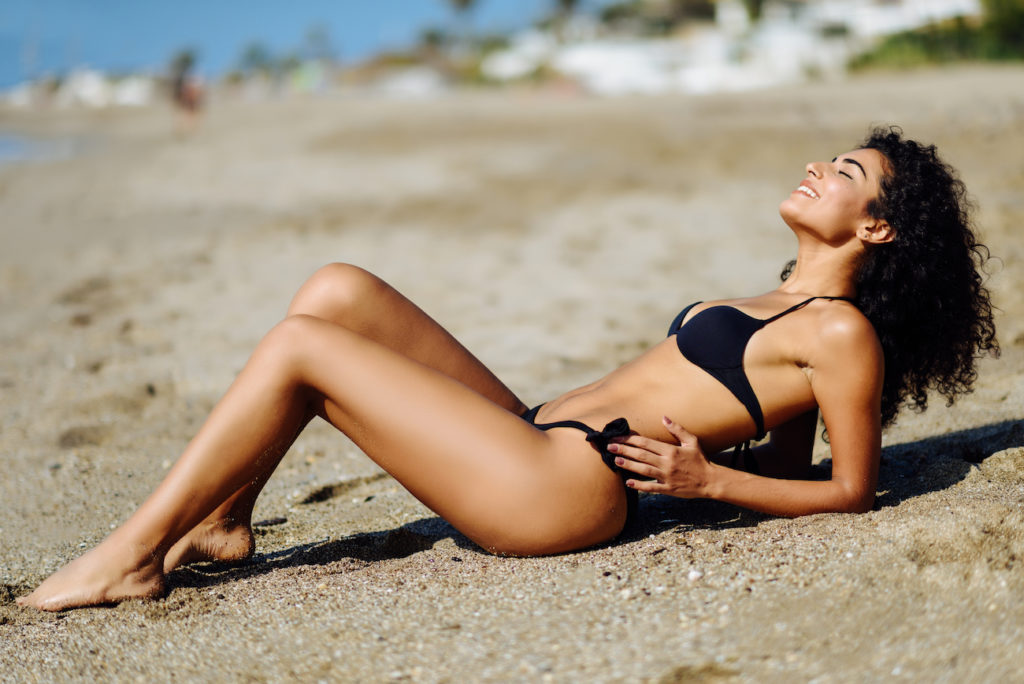 BodyTite is a minimally-invasive body contouring procedure that helps your natural beauty flourish. BodyTite reduces fat and tightens the skin to achieve results beyond what can be accomplished through diet and exercise alone.
Don't Let Your Hard Work Go to Waste
You probably understand how difficult it is to achieve the body of your dreams. You regularly exercise. You maintain a healthy diet. Yet, despite the hard work you put in, there are areas of your body that refuse to yield to your efforts. You are not alone. Everyone has areas of flab that resist their diligence. BodyTite can help you resolve these problematic areas. BodyTite can give you the curves you want by melting the stubborn fat while tightening the skin at the same time.
Dr Riccardo Frati, from Harley Surgery, specialises in proven body sculpting and aesthetic procedures. Dr Frati wants you to look your best so you can live your best life. He stays at the forefront of the latest body sculpting advances. Dedicated to matching his patients with solutions best suited for them, Dr Frati can help you reach beyond the limitations of diet and exercise and shape the fit physique you dream about. If you're ready to discover the game-changing benefits of minimally invasive procedures such as BodyTite, then reach out and book a consultation with Dr Frati.
You can reach his London or Manchester offices at the numbers below.
Surgical: +44 20 3633 2619
Non-surgical: +44 77 1069 1082
About BodyTite in London and Manchester
BodyTite represents the next step in the evolution of body sculpting procedures. Minimally invasive procedures continue to grow in popularity and gain momentum on social media. BodyTite helps fill the gaps in solutions for patients that may not want or need to opt for a more involved surgical procedure but still want to experience the benefits of body contouring that can be achieved beyond what diet and exercise can accomplish alone.
How Does BodyTite Work?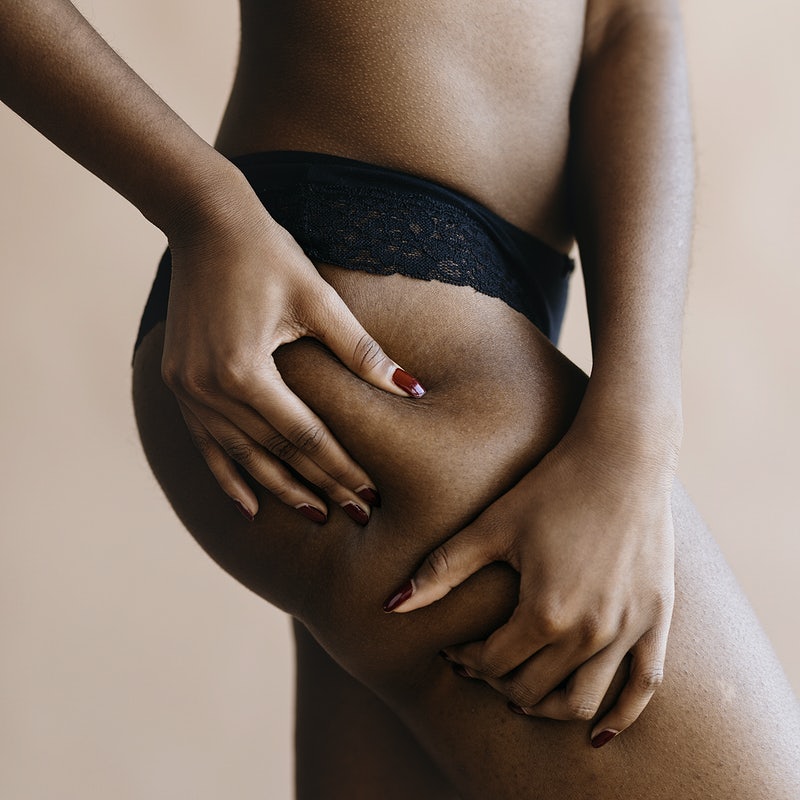 BodyTite uses directional radiofrequency assisted lipolysis (RFAL). This means radiofrequency energy is used to heat and melt the fat deposits in a given region of the body. Then, the excess fat tissue is gently vacuumed out of the body with liposuction action. This combination of radiofrequency and liposuction has the added benefit of tightening the skin, which liposuction won't achieve on its own. RF assisted lipolysis also coagulates the blood while the process is performed which results in less swelling and bruising. The process shrinks fat cells from the inside in a targeted fashion. BodyTite's design allows the radiofrequency energy to reduce the fat tissue and tighten the skin at the same time. This versatility allows a medical practitioner a lot of freedom to customise treatments.[1] The precision that can be achieved with RFAL helps physicians avoid both overtreatment and undertreatment.
Benefits
Fat reduction
Skin tightening
Minimally invasive
Less downtime and less risk than surgical procedures
Fewer side-effects than traditional liposuction
Ideal Candidates
Ideal candidates for BodyTite should be in good overall health and at or within close range of their ideal body weight. Candidates should not be pregnant or breastfeeding and should postpone treatment until a later date. All candidates should have realistic expectations and go over their goals during their consultation so they can determine if BodyTite is perfect for their situation.
BodyTite is a great treatment for three categories of patients.[2] The first are patients who might be candidates for surgical procedures but do not want to "go under the knife". The second category is patients who are not suitable candidates for surgical procedures but still desire skin tightening that can't be achieved through diet and exercise alone. The third category is patients who already had a surgical procedure and still desire some additional body sculpting and skin tightening to finish off their results.
Popular Areas of Treatment
Abdomen
Love handles
Thighs
Neck
Arms
Back
Your Personal Consultation with Dr Frati
As an empathetic listener with a passion for aesthetic transformations, Dr Frati will help you feel comfortable during your consultation. The best procedures all result from open and honest communication during the initial consultation. During your consultation, Dr Frati shall listen to your goals and aspirations, review your medical history, and conduct a preliminary examination. With an understanding of what motivates you for aesthetic enhancements, he will make recommendations on which procedures will best help you achieve your cosmetic ambitions. If BodyTite works as part of your aesthetic solution, then Dr Frati will move forward with explaining the process. If not, he will provide you with alternative recommendations to meet your needs.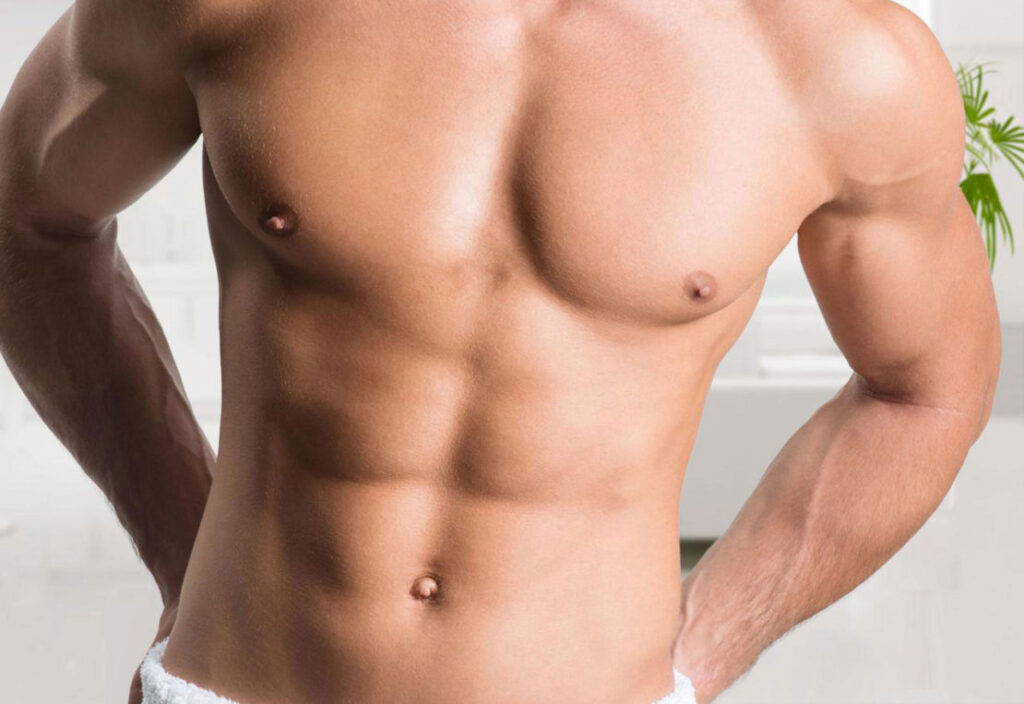 Dr Frati unifies the advanced science of BodyTite with the artistry of a sculptor required to achieve subtle yet profound body sculpting results. He has trained under some of the most respected plastic surgeons in the world, including Prof. Marco Gasparotti. During his years in private practice, he's been invited to speak at international conferences on aesthetic procedures in cosmetic hotbeds such as Rio de Janeiro.
If you're ready to discover how BodyTite can help you with your metamorphosis to your ideal self, then contact Dr Frati today.
Surgical: +44 20 3633 2619
Non-surgical: +44 77 1069 1082
How to Prepare
You should always follow any personal instructions you receive when preparing for BodyTite or any aesthetic procedure. In general, though, patients should follow some basic guidelines. During your consultation, makes sure to discuss any medications or herbal supplements you're currently taking. Dr Frati may ask you to adjust or pause some of these until after your procedure. For two weeks before your procedure, you should avoid smoking or drinking alcohol. If you develop an illness or sustain an injury, please inform Harley Surgery immediately. Depending on the nature of your condition, you may need to delay your procedure until you recover.
The Day of the Procedure
Depending on the areas to be treated, a BodyTite session can last between 1-3 hours. It usually takes about 2 ½ hours for the abdomen and love handles and up to two hours for face and neck treatments. When you come in for your procedure, we'll set you up in your VIP treatment room and make you comfortable. A member of the medical team will prepare you for the treatment by applying topical anaesthesia which reduces discomfort and protects your skin from the radiofrequency waves.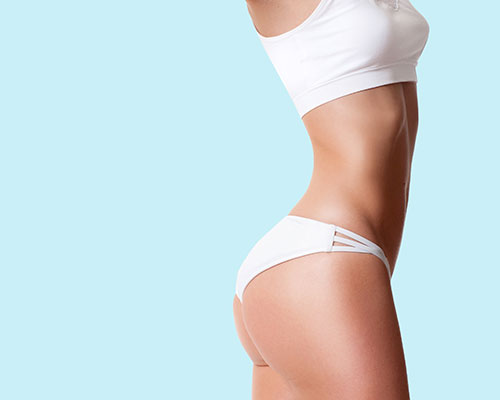 When the treatment begins, Dr Frati will make tiny incisions in the treatment site. The BodyTite device has two probes; it somewhat resembles a tiny pair of narrow tongs. One of the probes is then gently inserted into the incision and moved through the treatment area while the other probe remains outside the skin. The probes heat the skin through radiofrequency energy. This heating process liquefies the fat tissue, which makes it easier to vacuum out. The heating also stimulates collagen and elastin production in the treatment area. The increased collagen and elastin production provides long-lasting skin tightening benefits. After the radiofrequency waves have done their work, the fat tissue will be carefully extracted. BodyTite can be used on multiple areas in the same session.
Recovery
Time is your most valuable commodity. When you have to spend weeks recovering from an extensive surgical procedure, you lose your valuable time. With BodyTite, the downtime is very minimal. You don't have to plan extended breaks from work or social activities. You can return home on the day of the procedure. For recovery, you'll be advised to wear a compression garment around the clock for a few days. Then, you'll wear the garment for 8-12 hours at night for 2-3 weeks. That's it!
Results
Feel free to browse our patient reviews for a preview of the difference a consultation with Dr Frati can make.
Generally, it takes about 2 weeks for results to show, though benefits from BodyTite come in two waves. The first is the liquefied fat that is removed from the body. The second wave is longer and results from the long-term stimulation of collagen and elastin to rebuild the extracellular matrix beneath the skin. By promoting collagen and elastin production, BodyTite restores skin to a healthier, younger state. With BodyTite, you can achieve results without the time required for a surgical incision to heal while avoiding the risks associated with general anaesthesia. The tightening effect can continue for months.
How Much Does BodyTite Cost in London and Manchester?
BodyTite is an adaptable and versatile procedure that can be used for multiple areas of the body. After Dr Frati gets to know you during your consultation and understands your aesthetic goals, he shall provide you with transparent pricing for BodyTite procedures.
FAQ
Can BodyTite replace a tummy tuck or liposuction?
The best way to determine your eligibility for BodyTite or a surgical procedure is to come in for a consultation. It's impossible to say which procedure might be best for a patient without a thorough assessment.
Can I lose weight with BodyTite?
No, BodyTite is not a weight-loss procedure. It's a body contouring procedure designed to tighten the skin and remove excess fat after a patient has achieved their desired weight goals.
Does BodyTite hurt?
You might experience some discomfort like you would with an extensive workout.
Is BodyTite permanent?
By the time you are a teenager, you have a stable number of fat cells. The amount of fat cells in our bodies does not fluctuate much with age. The fat cells that BodyTite liquefies and removes will not return. But there will be fat cells left within the body that can expand over time if you do not maintain regular exercise and a nutritious diet.
Does BodyTite really tighten the skin?
Yes, BodyTite offers some of the best minimally invasive skin firming available on the market. As a recently developed state-of-the-art technology, BodyTite already boasts some impressive results.
How long does it take to heal from BodyTite?
About 10 days. After that, you should be ready to resume all your daily activities.
References
Mulholland, R. S. (2019). BodyTite®: The Science and Art of Radiofrequency Assisted Lipocoagulation (RFAL) in Body Contouring Surgery. The Art of Body Contouring. doi:10.5772/intechopen.83446
Dayan, E., Burns, A. J., Rohrich, R. J., & Theodorou, S. (2020). The Use of Radiofrequency in Aesthetic Surgery. Plastic and reconstructive surgery. Global open, 8(8), e2861. https://doi.org/10.1097/GOX.0000000000002861