Keyhole Surgery/Endoscopic Facelift
Conveniently located to serve the areas of London, Manchester, Highgate and Birmingham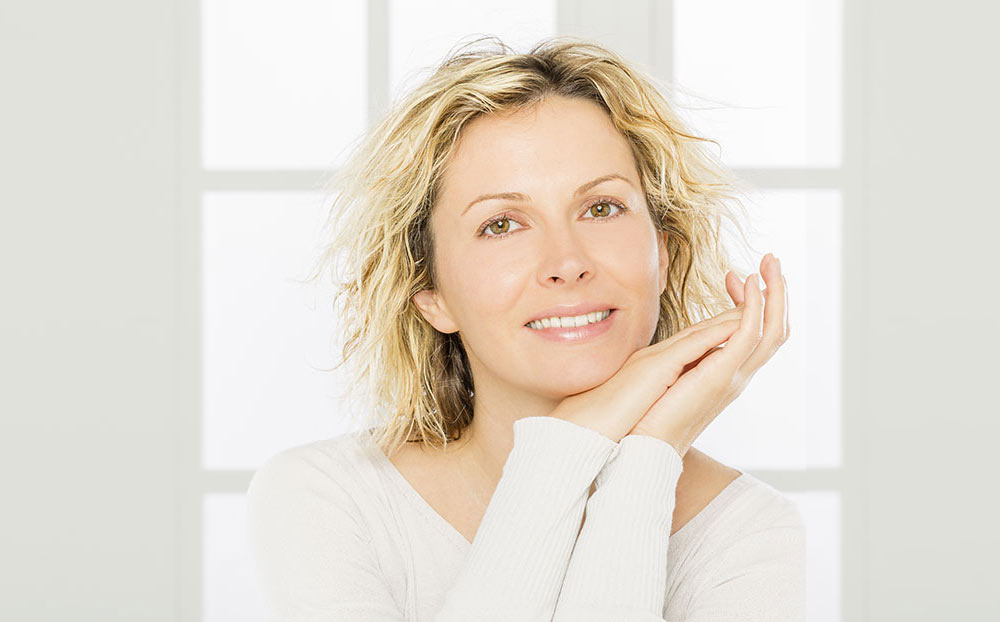 An endoscopic facelift is a facial rejuvenation procedure focused on correcting forehead wrinkles, brow laxity, mild jowls, and deep nasolabial folds with minimal scarring and a reduced recovery time. Also called keyhole surgery, the procedure also has greatly reduced complications because of small "keyhole" incisions. [1] This innovative procedure reduces common signs of ageing and promotes a younger, well-rested appearance. First introduced in the 1990s, the endoscopic facelift changed the game because it allows surgeons to offer the benefits of a facelift with shorter recovery time and minimized scarring. In addition, as patients younger and younger focus on preventative procedures instead of one dramatic lift after the skin has lost laxity, the endoscopic facelift delivers. Endoscopic facelift can restore a natural, youthful appearance in the mid-face and patients can't believe their eyes.
Dr Riccardo Frati, MD of Harley Surgery, is a leading plastic surgeon serving celebrities, models and patients from all walks of life in London, Chelmsford, Manchester and abroad. As a board-certified surgeon, Dr Frati is pleased to offer the endoscopic facelift with immense patient satisfaction. Minimal downtown and incredible results; the endoscopic facelift feels like the facelift of the future. Are you ready to lift and rejuvenate without dramatically disrupting your life? Contact us to schedule a consultation at +44 20 3633 2619, or fill out an inquiry form, and we will contact you.
To learn more about Dr Frati and Harley Surgery, as well as the procedures we offer, follow our blog.
What is an Endoscopic Facelift?
The technique first presented in the 90s has become increasingly refined by Dr Frati and other surgeons in the field of aesthetic surgery. An endoscope is often associated with exploratory procedures such as an endoscopy, which examines the digestive tract; the endoscopic facelift uses the same device. The flexible tube with a light and a camera allows a surgeon to perform the facelift subdermally.
Because surgeons perform the surgery endoscopically, a clear understanding of facial anatomy is essential. Our subdermal facial structure has six layers of connective tissue (fasciae) and fat pads [1] that are:
Superficial fascia
Intermediate fascia
Deep fascia
Superficial fat pad
Intermediate fat pad
Deep fat pad
Now imagine navigating these layers with an endoscope. It takes a skilled hand like Dr Frati's! The endoscope enters the subdermal plane through a small incision in the temporal fossa, the area on the side of the head. [2] The best part is that the incision is in the hair, so there are no readily visible scars. If someone is close enough to see that scar, they are also probably driving you home after surgery. (More on that later.)
A Sign of the Times
The ageing process doesn't happen overnight. Often, we look back at photographs with a shock that we ever looked so young. Wrinkles, fine lines, and lax skin, these signs of ageing are due in large part to age-related fat loss, collagen loss and even bone loss. Collagen, a fibrous protein, plays a vital role in our skin's elasticity. These fibres are what keep our skin smooth and resilient against outside influences. [3] Their structure creates a taut appearance related to youth in the skin, but the fibres break down over time. This breakdown is due to UV exposure, improper diet, stress and general cell degradation. [4] This weakening causes the cells in our skin to decrease collagen production, which leaves our skin unsupported – i.e. wrinkles and fine lines appear. Other factors that slowly emerge over time, like volume loss around the middle of the face and bone weakening and resorption, especially in the cheeks, under the eyes and the jawline, can add to a sunken, tired appearance. Absolutely nobody has time for that!
How is an Endoscopic Facelift Different from a Facelift?
While a traditional facelift has long been a successful way to smooth wrinkles and fine lines and reduce skin laxity, the middle third of the face has often been ignored. Patients have also expressed dissatisfaction with scarring around the corners of the jawline.
The Beauty of a Mid-Face Lift
When attention is paid to the mid-face in a facelift procedure, as with the endoscopic facelift, it has dramatic results. It addresses the nasolabial folds around the nose and lax skin around the lower eyelids, plus it brings a delicate lift to the corners of the mouth. [4] The results will be natural-looking and refreshed – patients are thrilled!
Don't forget the reduced downtime and minimal scarring that set this procedure from a traditional, and even a mini-facelift.
Benefits
The endoscopic facelift comes with a wealth of benefits for the patient, some of which we have mentioned like reduced scarring and mid-face attention, but there are many more, such as:
Reduced Swelling
Because pathways of drainage in the face are not significantly interrupted, postoperative swelling is minimal and, if present, goes down faster than with an invasive facelift. [2]
Minimal Downtime
Patients traditionally needed around a week (5-7 days) off to recover from an endoscopic facelift. You should take it easy during your recovery time and wait for Dr Frati's instructions on when to resume normal physical activity.
Ideal Candidates
An endoscopic facelift is an excellent option for patients in their late 30s to early 40s. [1] Signs of visible ageing may include:
Wrinkles and fine lines around the lips, eyes, brow, and nose
Downturned corners of the mouth
Pronounced nasolabial folds
Puffy or excess skin under the eyes
Lax brow skin
Additionally, the ideal candidate for any surgical procedure is in good health and a non-smoker. If you use nicotine products, they could interfere with the healing process. Therefore, you should stop all tobacco use eight weeks before surgery and during recovery. Additionally, during your consultation, please speak with Dr Frati to express your desired results so he can help you understand realistic expectations for your procedure.
Personal Consultation
Dr Frati will consult with each patient to understand expectations and determine if an endoscopic facelift is right for you. If there are other procedures you would like to discuss, or concerns you would like to share, now is the time. During your consultation, you are encouraged to ask questions. In addition, our helpful team will inform you of the pre- and post-operative procedures to expect and how to increase comfort after surgery.
We will perform a thorough health exam and collect your past health and surgical history information. Additionally, Dr Frati will examine your facial structure for asymmetry to make adjustments to accommodate the success of your procedure for years to come. [2]
Preparation
As mentioned, you should stop nicotine use before surgery. Additionally, please note the following procedures to following as per Dr Frati:
Discontinue any blood-thinning medications that might cause excessive bleeding during surgery.
Designate a caregiver to drive you home and consider help beyond the first day, especially if you have young children at home.
Pre-fill all medications prescribed by Dr Frati.
Procedure
The anaesthesia for the procedure can either be monitored care or general. [3] Dr Frati makes a small incision just above the ear on the side of the scalp. Once subdermal, he will perform undermining, which is a way to shift the musculature and fat pads into a more alert, lifted position. Next, the skin is pulled taut, which will smooth wrinkles and lift areas of increased laxity. Finally, the incision is closed. After surgery, the patient will be observed before being released into the care of a friend or family member.
Recovery
After your surgery, your primary focus should be on rest and recuperation, so designate a cosy area to allow yourself the peace of mind that will help you heal. While some patients experienced numbness of the cheek areas, it resolved within the first week or two. [2] Patients report minimal discomfort during recovery.
Results
A natural-looking, youthful appearance emerges post-surgery. Deep folds and wrinkles will diminish or disappear, the area under the eyes will look more youthful, and the overall makeup of the face will present as rested and refreshed. Endoscopic facelift's popularity is partly because it seems like you have found the fountain of youth or a time machine!
Some patients who wish to avoid a "cherubic" appearance would benefit from mentioning this to Dr Frati as those with thick fatty tissue may see these results. Overall, patient satisfaction and tolerance are well reported. [2]
Cost
During your consultation, we will discuss the cost of an endoscopic facelift procedure and your individualized treatment plan. To schedule an appointment, call us at +44 20 3633 2619, or fill out our inquiry form, and we will contact you shortly.
References