Natural Breast Augmentation
Conveniently located to serve the areas of London, Manchester, Highgate and Birmingham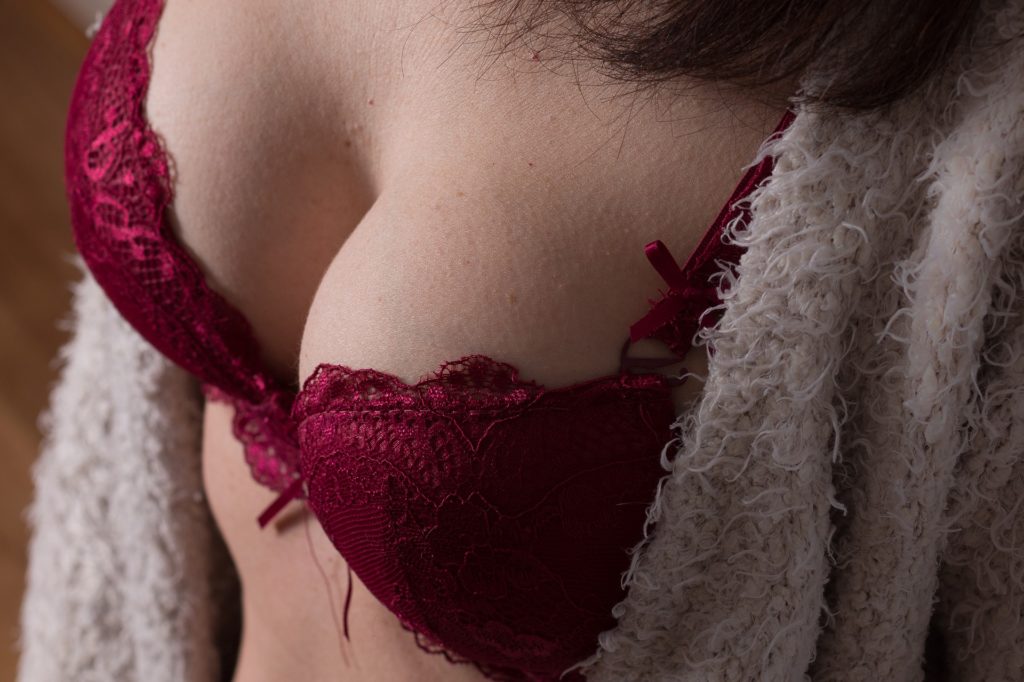 Many women desire a larger bust to fill out a small chest or add cleavage to their silhouette. While breast implants are a viable option to fulfill their breast augmentation needs, many women would rather achieve an enhanced breast size with natural breast augmentation.
Dr Riccardo Frati is one of the UK's premier cosmetic surgeons providing women from London, Manchester, and beyond with the body of their dreams! Dr Frati's highly sought-after skill, knowledge and talent can benefit you and your personal aesthetic journey.
Creams, exercises, and personal devices may not yield significant, long-lasting results. If you are looking to augment your breasts, Dr Frati is able to increase the size of your bust and provide you with natural-looking and natural-feeling results. Serving the Manchester and London areas, Harley Surgery is the destination for your natural breast augmentation!
To learn about natural breast augmentation and the other cosmetic procedures offered by Dr Frati, be sure to read through his informative blog.
What is natural breast augmentation?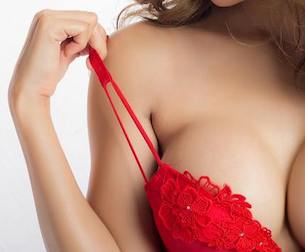 Natural breast augmentation is a surgical procedure that utilizes your body's natural fat stores to increase the size of your breasts through fat transfer surgery. Namely, the procedure is comprised of liposuction and lipo filling techniques. Dr Frati will use liposuction to remove unwanted fat from areas such as your abdomen, flanks, or back. From there, the harvested fat is purified and injected directly into the breasts, making them larger, fuller, and more shapely.
Benefits
Women who come to Dr Frati for natural breast augmentation report experiencing many benefits of the procedure. Enhanced confidence and a natural breast profile are just two of the benefits Dr Frati's patients rave about! Read their ravishing reviews about their time under Dr Frati's care.
Natural Breast Augmentation Benefits
No foreign objects are implanted into the body
All-natural, autologous fat used for breast enhancement
Simultaneous slimming and contouring of other areas of the body
More proportionate silhouette
Less invasive procedure when compared to breast augmentation with implants
Long-lasting breast enhancement
Increase in flattering clothing options
If you are ready to experience the benefits of natural breast augmentation for yourself, contact Harley Surgery today to schedule a consultation.
Candidates
Women who want to increase their breast size, but do not desire to utilize breast implants, may be candidates for natural breast augmentation surgery. Ideal patients are healthy women who have unwanted fat in other areas of their bodies. 
Would you like to remove the belly fat while sculpting your body and increasing your breast size? Contact Dr Frati's Manchester or London office today to learn how you can achieve a slimmer and more voluptuous figure with natural breast augmentation!
Consultation
During a private consultation with Dr Frati, you will have the opportunity to share with him your aesthetic goals and questions about natural breast augmentation. From there, the doctor will evaluate your candidacy for the procedure. He will inquire about your health and medical histories and physically examine your breasts and potential fat donor sites. Dr Frati will also provide detailed information about the fat transfer procedure and its limitations. Once Dr Frati determines natural breast augmentation is an ideal solution for you, he will create a custom treatment plan based on your needs.
Reach out to the helpful staff at Harley Surgery to book your appointment to meet with Dr Frati and discuss your natural breast augmentation. Call our Manchester office at 0161 327 2139 or our London location at 0203 633 2619.
Preparation
To prepare for natural breast augmentation, Dr Frati may direct you to quit smoking and to cease taking medications that may thin your blood. You will also need to arrange for an adult to take you home after your surgery and remain with you for at least 24 hours. Any medicines prescribed by the doctor will need to be picked up prior to your appointment. If there are any instructions specific to your case, Dr Frati will inform you of them during your consultation and pre-operative appointment.
Your Natural Breast Augmentation in the UK
On the day of your surgery, you will meet with Dr Frati to review your procedure plan. He will mark your breasts and fat harvesting site(s) with a felt-tipped marker. This will indicate the incision points, important areas of focus, and anatomical landmarks on which he will identify during surgery.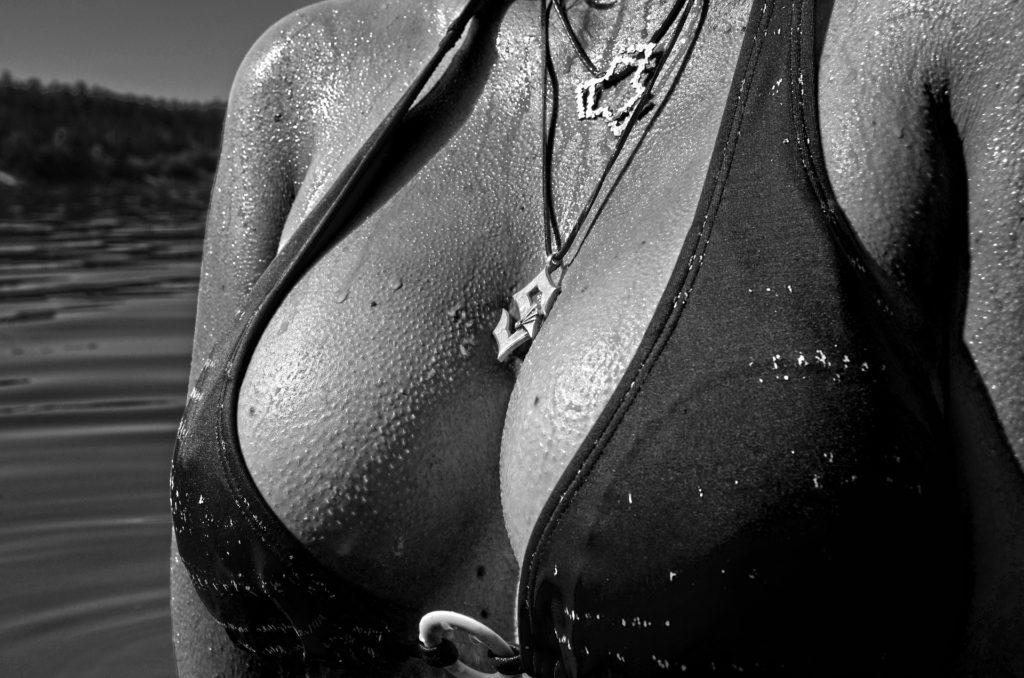 Once you are in the operating room, the proper anesthesia will be administered to you. After the anesthesia has taken effect, Dr Frati will follow his markings to make the necessary incisions for your liposuction procedure. He will use a thin hollow tube, called a cannula, to distribute tumescent fluid to the area. After this, the cannula will gently suction out the unwanted fat from the predetermined harvesting site(s). Dr Frati will use his artistic eye and attention to detail to sculpt your body to your ideal proportions with liposuction. 
After adequate fat has been removed from your body, the collected fat cells will be purified, leaving viable, intact cells to use for the fat injection. After purification and preparation of the fat, Dr Frati will precisely inject the natural filler into your chest, being sure to contour and shape your breasts to your anatomy and specifications. Once the fat donor area is slimmed and your breasts filled, Dr Frati will close the incision sites and you will be taken to the recovery area.
Recovery
After your natural breast augmentation surgery, you will be allowed to return home to continue the recovery process. Your breasts and donor area(s) will be swollen and tender. You will need to wear compression garments to help your body conform to its new contours and minimize swelling. The surgical support bra and garment worn where you have received liposuction treatment will need to be worn continuously until Dr Frati advises you otherwise.
Results
The results of your natural breast augmentation may be immediately noticeable. Your breasts will be larger and the donor site will be sculpted, providing you with a more attractive figure. After the swelling subsides, your fuller breasts will look and feel natural and your results will be long-lasting! Since the filler is your own natural tissue, your body will build additional blood vessels to support the new cells. As the fat incorporates into its new surroundings, your body will support your new shape.
Are you ready to have the body of your dreams? Do not wait to contact Dr Frati's office to schedule your informative natural breast augmentation consultation.
How much does natural breast augmentation cost in the UK?
Natural breast augmentation is a comprehensive procedure tailored to your unique needs. This level of customization will cause the price to differ between patients. When you attend a personal consultation with Dr Frati, you will receive an accurate quote for your procedure. If you have questions about the payment options here at Harley Surgery, contact us to learn more about natural breast augmentation pricing.
FAQ
Is natural breast augmentation safe?
Natural breast augmentation is a surgical procedure. As with any surgery, there are a number of potential risks. To help mitigate these risks, patients must meet with Dr Frati prior to undergoing any procedure at Harley Surgery. Dr Frati must perform a thorough assessment of your potential treatment area, your health, and your goals before clearing you for your chosen procedure. The benefits must outweigh the risks in order for the doctor to determine the procedure is the ideal solution for you. 
Dr Frati is a highly skilled and experienced cosmetic surgeon. He has undergone many years of training to perfect his craft. Dr Frati is also registered with the General Medical Council with a license to practice plastic surgery. This demonstrates that Dr Frati is well-qualified in the field of aesthetic and cosmetic surgery and understands how to perform related procedures with the patient's safety and care in mind.
Natural breast augmentation does not utilize implants or synthetic fillers in order to achieve your aesthetic goals. Rather, your augmentation is performed using your very own fat cells. This allows for less risk of your body rejecting the filler. In order to learn if natural breast augmentation is right for you, fill out our short form to schedule a consultation with Dr Frati today.
What is an alternative to breast implants?
Fat transfer to breasts provides an alternative to using breast implants to increase your breast size. Natural breast augmentation uses your own fat from other areas of your body to enhance the look and feel of your breasts. The procedure makes use of liposuction to physically remove fat cells from your belly, back, flanks, and/or thighs. From there, the fat collected from this stage is cleaned and prepared to be placed within the breast pocket. Afterward, the collected fat is injected into the breast pocket, creating full, soft, natural-looking results.
Additional Resources
British Association of Aesthetic Plastic Surgeons. (2017). Fat transfer to Breast. Retrieved from https://baaps.org.uk/patients/procedures/8/fat_transfer_to_breast
The Aesthetic Society. (n.d.). Fat Transfer. Retrieved from https://www.smartbeautyguide.com/procedures/body/fat-transfer/