Morpheus8 Skin-Tightening
Conveniently located to serve the areas of London, Manchester, Highgate and Birmingham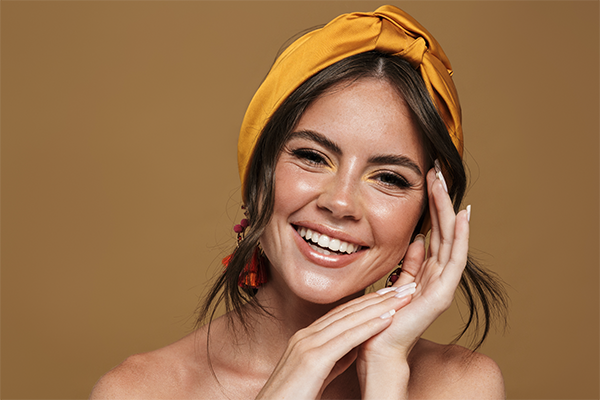 Morpheus8 is a minimally invasive skin rejuvenation treatment for the face and body. The stunning technology combines microneedling with radiofrequency (RF) energy for a combined therapy that is greater than the sum of its individual parts. Get ready for a holistic enhancement with the Morpheus 8 skin-tightening system!
Non-surgical face and body contouring is only the beginning of the stunning suite of services now available at Dr Frati's London offices. Read his blog for the latest on all our offerings. 
Non-Surgical Face and Body Rejuvenation
Microneedling has been a medical spa mainstay for years. InMode, the makers of the remarkable Morpheus8 device, have augmented this tried and true procedure with esoteric radiofrequency energy. Morpheus8 incorporates physical and RF modalities to double down on your impressive results—the Morphues8 skin-tightening system is appropriate for both your face and body.[1] It is the only full-body fractional aesthetic device for subdermal adipose remodelling. 
Microneedling with RF stimulates the production of collagen and elastin in sagging, ageing skin. Morpheus8 sports an impressive array of silicone-coated adjustable needles. They extend up to 4mm and are empowered by oscillating waves of precisely attuned electromagnetism.
Morpheus8's Treats the Face and Body
Fitting for the Face
Useful for the Neck
Beneficial for the Belly
Boosts the Buttocks
Overwhelming Results at the Underarms
Dr Riccardo Frati is renowned throughout the UK for his surgical and non-surgical aesthetic procedures. His Harley Street practice has offices throughout Britain for your convenience. Enquire with us so see which of our skin-tightening procedures are right for you. Call +44 77 2091 6479 for more information on our non-surgical skincare. 
Benefits
Morpheus8's RF microneedling technique stimulates collagen and elastin production deep within the subdermal layers of the skin.[2] Ageing and sun damage can deplete these structural proteins as time goes by. Morpheus8 creates controlled microdamage in the target area so that your body's own regenerative powers rev up into high gear. Supportive collagen and elastic proteins are deployed as part of the natural healing process. They form a latticework of struts and support to buttress sagging skin while returning supple and responsive tone to its surface.  
Morpheus8 performs better than either microneedling or radiofrequency-based treatments alone. The RF energy radiates down the array of ultra-fine needles to heat and coagulate your skin farther down than the needles reach, multiplying their skin-tightening effectiveness.
Candidates
Qualified candidates for the Morpheus8 procedure seek facial rejuvenation and body contouring. However, they may not be ready for the costs and commitments of surgery. Radiofrequency microneedling delivers stunning results. Morpheus8 leverages multiple minimally invasive approaches to provide toned, tight skin that would otherwise be impossible to achieve outside of the operating room. 
Dr Frati believes in matching the perfect procedure to the ideal patient. He and his professional team will work with you, whether you might benefit from his non-surgical medspa treatments or any of his other transformative surgeries.
Morpheus8 Is Appropriate for All Shades of Skin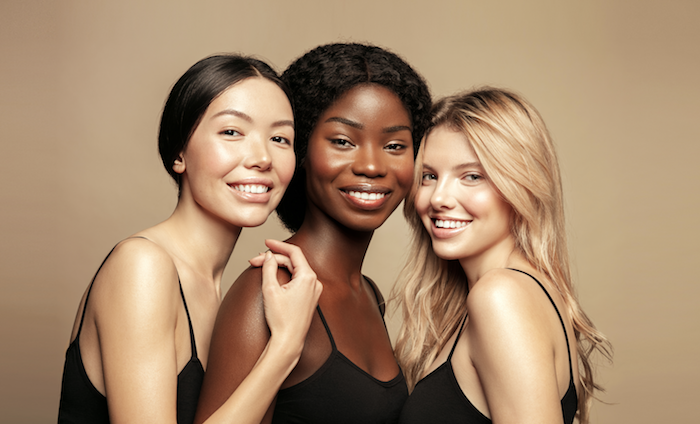 Aesthetic lasers have become very popular in recent years because of their positive outcomes for lighter-skinned individuals. But Dr Frati believes in embracing the diversity of his wide variety of patients. That's why Harley Surgery is proud to present Morpheus8, a "colourblind" technology that is as effective on those with deep and rich melanin as it is for those with fair, porcelain skin.[3]  
Morpheus8's 4mm microneedles penetrate past superficial differences in skin tone. Where laser light might be unintentionally deflected by high melanin content, Morpheus8 sends waves of RF energy directly to the subdermal adipose tissue to reduce wrinkles and reverse the signs of ageing.
Your Private Consultation with Dr Frati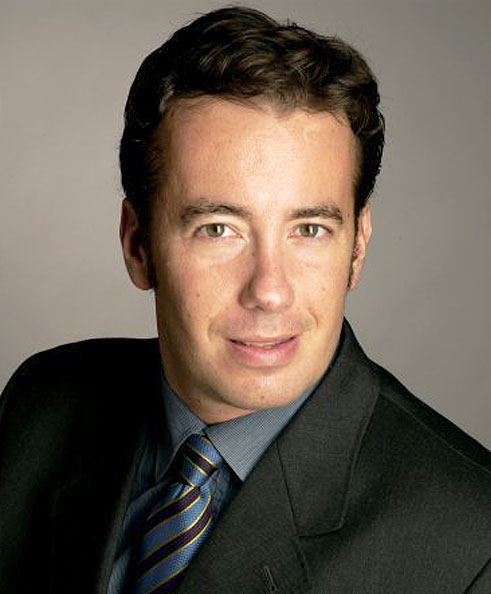 A private consultation with Dr Riccardo Frati and his team is an eye-opening experience. During your initial appointment, we will become acquainted with your case. This will likely require a brief physical examination and intake interview, to get a good sense of your current medical condition and your future aesthetic goals. We aim to provide customized care for all our clientele. So, at your confidential consultation, we will qualify you for Morpheus8 or an analogous face and body contouring procedure if it is appropriate.   
Our scores of satisfied patients come from across the United Kingdom and around the world. Contact us to learn more about non-surgical skin-tightening and facial rejuvenation at any of our UK offices. Call +44 77 2091 6479 for information on our medspa treatments. 
Preparation & Procedure
Morpheus8's RF microneedling is swift and simple when compared to more involved surgical procedures. It only takes between 15 and 60 minutes to perform, depending on the size of the treatment area.[4] The procedure begins when Dr Frati applies numbing cream or a local anaesthetic injection to targeted skin.
Unlike some similar skin-tightening procedures, Morpheus8 works well on both the face and body. That's because its array of microneedles can be customized to the ideal depth so that Dr Frati's medspa staff can adjust it based on your specific skin concerns.
Wherever you seek to reduce wrinkles and eliminate lax skin, your attendant medspa aesthetician will scan the device across your skin, allowing the needles to delve below the surface and deliver the radiofrequency energy. You may feel pressure and dull discomfort during the procedure, but it's typically not too painful.
Recovery & Results
Patients who undergo Morpheus8 treatments will enjoy rapid results without any downtime. Your skin may be red and tender immediately following your Morpheus8 session. You can expect two-to-three days of minor redness, itchiness, and swelling. Avoid intense sun exposure for a few weeks and use a broad-spectrum sunscreen with an SPF of at least 30 whenever you are out and about. This will help you to avoid hyperpigmentation. It typically takes three treatments to see the best results. 
Is Morpheus8 Permanent?
Morpheus8 provides long-lasting skin-tightening for people interested in eliminating loose skin about the body while reducing wrinkles at the neck and face. Nothing matches the effectiveness of a Tummy Tuck or Facelift for achieving winsome results that will endure for years, but not everybody is ready for a full surgical procedure. Morpheus8 is a minimally invasive alternative to our more involved operations.
Complementary Procedures: Botox Injections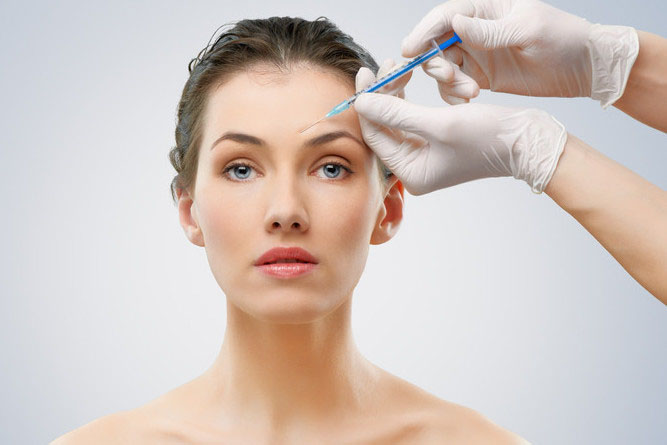 Morpheus8 can reduce the wrinkles you have. But Botox injections can prevent new wrinkles from forming. Some of our patients at Harley Surgery have chosen to forego a facelift for now and are exploring potent combinations of our most rejuvenating medical spa treatments, like Morpheus8 and Botox. Together, these two non-surgical approaches provide temporary results which rival more involved techniques. Better yet, they do not require any downtime or prolonged periods of recovery.  
Botox is an injectable neuromodulator that temporarily halts the contraction of certain facial muscles. By temporarily ceasing muscle contraction, the process of creasing the skin is suspended. Thus, Botox reduces the appearance of fine lines and wrinkles, leaving you with smoother, more youthful-looking skin for about three to four months at a time.
How Much Does Non-Surgical Skin-Tightening Cost in the UK?
Dr Frati's non-surgical medical spa procedures offer a significant cost advantage over more involved surgery. While its results are only temporary, Morpheus8 is a safe and simple alternative that will have you in and out of our offices in an hour or less. So, your savings will be measurable across a multitude of metrics. 
Dr Fraiti's medical spa treatments are tailored to the individual. At your confidential consultation, the two of you shall determine the scope and sequence of your personalised treatment plan. At this time, we will quote you an accurate cost.
FAQ
How often can you do Morpheus8?
We recommend two-to-three Morpheus8 sessions to achieve the best results. Ideally, these treatments should be placed about four to six weeks apart. 
What happens after Morpheus8?
Morpheus8 is a non-surgical procedure with an easy, breezy recovery and no downtime. Immediately following your medical spa session, you may notice slight redness and mild swelling in the treatment area. These should soon fade after two or three days. Small, flaky scabs and peeling skin is common along the microlesions. Moisturize your treatment area(s) to properly preserve your results.  After your treatment, it is important to keep your skin protected from direct sun exposure. For about a month (or longer, according to your doctor) frequently apply generous amounts of SPF sunscreen, even when it's cloudy. It takes two to three treatments to see optimal results from Morpheus8. 
References