Lollipop Breast Lift
Conveniently located to serve the areas of London, Manchester, Highgate and Birmingham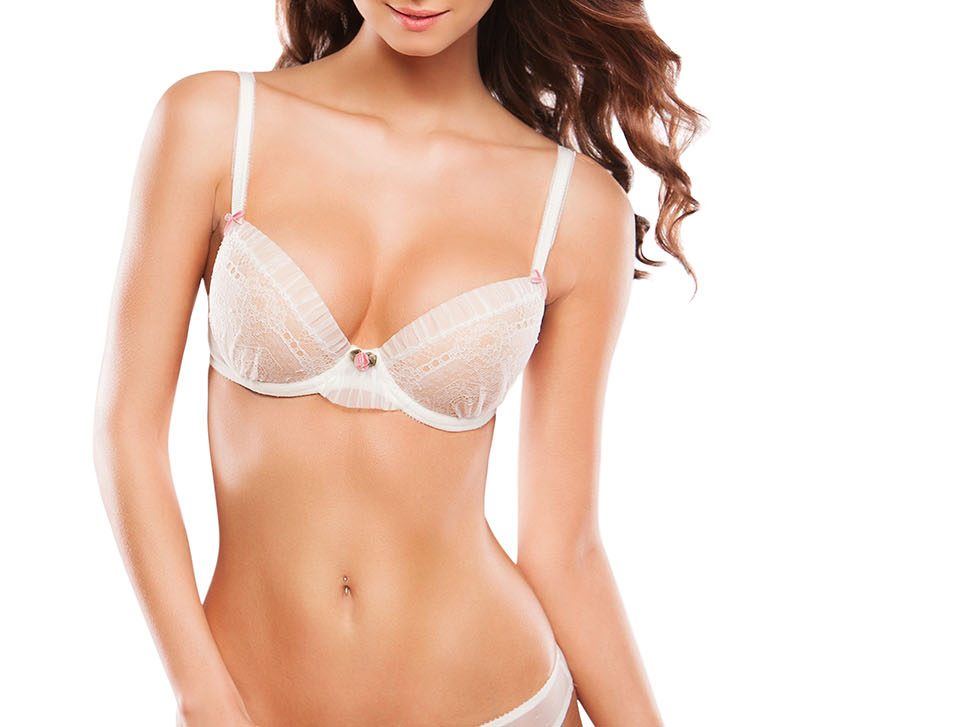 A lollipop breast lift–also referred to as a vertical breast lift–is an advanced surgical procedure that corrects moderate sagging in women with medium-sized breasts. A breast lift is also known as a mastopexy, and this approach uses an incision in the shape of a lollipop for the effective treatment of ptosis, or sagging. This procedure can restore firmness and perkiness in a patient's breasts for a more youthful contour, with minimal scarring. (1)
Maybe you struggle with drooping breasts from the inevitable effects of time and gravity. Or, you may be a mother whose breasts never recovered from the impact of pregnancy and breastfeeding. Perhaps you've recently achieved a weight goal but are left with breasts that sag on a smaller frame. You want to feel beautiful in your skin, but the contour and feel of your breasts might prevent you from feeling as confident as you'd like. Fortunately, a lollipop breast lift can help you achieve a subtle yet well-proportioned positioning of the breasts that can positively impact self-esteem. 
Dr Riccardo Frati and the team of Harley Surgery have helped many patients improve their breast contours with a lollipop breast lift. If you are interested in learning if a lollipop breast lift is right for you, contact Dr Frati today for a one-on-one consultation at our London office at 44 20 3633 2619. 
About Lollipop Breast Lifts
Unfortunately, breast ptosis is a common concern, and so surgeons have been long at work to develop incision patterns that can successfully lift the breasts while leaving as discreet a scar as possible. As a result, there are many incision patterns in use, many of which are specifically designed for different levels of ptosis. But regardless of the approach, strategic areas of skin and underlying tissue are removed so that the underlying breast mound can be lifted. In a lollipop breast lift, the lower pole, or area of the breast below the nipple-areolar complex is lifted and tightened, and the nipple-areolar complex is relocated slightly higher on the breast mound. Dr Frati will make these adjustments by creating two preliminary incisions: 
A circular incision around the areola
A second incision going from the bottom of the areola down the center of the lower breast pole to the inframammary fold (the crease underneath the breast)
These incisions allow Dr Frati to reposition and secure the underlying breast tissue, remove excess skin, reposition the nipple-areolar complex, and if needed, reduce the size of the areolas.
Alternative Breast Lift Techniques
In addition to the lollipop breast lift, the anchor and periareolar techniques are common breast lift, or mastopexy incision techniques. 
Anchor mastopexy: This breast lift requires the use of an anchor-shaped incision, or inverted-T-shape. An anchor incision is ideal for patients who experience heavy sagging and require the removal of large amounts of tissue to achieve a more lifted breast positioning. In an anchor mastopexy, the incision will circle around the areola and then travel down vertically down the lower breast pole, and horizontally along the inframammary fold.
Periareolar mastopexy: Also called a "donut" mastopexy, this breast lift is ideal for women with a tight inferior pole who are experiencing mild sagging. (2)  In this mastopexy, an incision will be made around the areola to reposition the patient's nipple higher on the chest wall, and create a mild lift to the lower breast. A periareolar mastopexy results in a natural-looking, subtle lift, and also minimizes visible scarring since the incision is concealed around the edge of the areola. 
Benefits
The main benefit of a lollipop breast lift is that it results in only one noticeable scar, which will fade in time. This limited number of incisions also allows patients to experience a shorter recovery period than techniques that require larger incisions such as the anchor mastopexy.
Additional benefits of a lollipop breast lift include:
Firmer Feel
With sagging, your breasts may feel like they are deflated. A breast lift provides the support and tightening effect that firms a patient's breasts.
Improved Projection 
If your nipples point downward and your breasts have become flattened, you can benefit from the enhanced projection that a breast lift will provide. As Dr Frati reshapes your breasts, we will also reposition the nipple-areolar complex to a higher position.
Improved Proportions 
Lifting the breast tissue and eliminating any excess tissue will help to achieve a more attractive shape and supple feel.
Less Skin Irritation 
Excess skin can lead to chafing, rashes, and irritation underneath the breasts. By removing excess skin, a breast lift will remove the source of friction that causes skin irritation.
Candidates
You may be a good candidate for a lollipop breast lift if: 
Your breast shape is flat.
Your breasts are elongated.
Your breasts are asymmetrical.
You maintain a healthy weight.
You have good health overall.
You desire a perkier, firmer breast shape.
Your breast shape has changed over time.
You experience moderate sagging with breasts that have fallen to or just below the inframammary fold.
Patients experiencing severe sagging will be ineligible for a lollipop breast lift. We will be glad to recommend other options that can effectively address severe ptosis. You may also be ineligible for a lollipop breast lift if you smoke regularly or seek a volume change (e.g. augmentation, reduction) from the procedure. (3) 
Additional contraindications include patients experiencing medical conditions such as: 
Hypertension or coronary illness
Diabetes
Blood coagulation disorders
Weakened immune system
Underlying respiratory conditions
Personal Consultation
Dr Frati and the team of Harley Surgery have helped many women to achieve their desired shape and placement of their breasts with a lollipop breast lift. In your consultation, we will identify your goals for a breast lift, as well as address any questions and concerns. We will also share before and after photos to gain a better understanding of the look you aim to achieve. We can then evaluate if you may be a good candidate for this procedure. If you're interested in learning more about how a lollipop breast lift can help you improve projection and shape, contact us today at our London office at 44 20 3633 2619. Learn more about the services we offer and how we help patients to achieve their cosmetic and restorative goals on our blog. 
Preparation
To prepare for a lollipop breast lift, you should:
Ask for one week off of work.
Avoid nicotine products before the procedure.
Stay well-hydrated before and after surgery for efficient recovery.
Wear loose-fitting clothes on the day of surgery.
Stock up in advance on pre-made meals, fruits and vegetables, and water.
Pre-arrange a caretaker to drive you home after your breast lift procedure.
Stock up on entertainment items like books, magazines, podcasts, and streaming services.
Avoid blood-thinning medications, supplements, and vitamins such as aspirin which can increase bleeding and impede the recovery process.
Procedure
Mastopexy is performed as an outpatient procedure and will require general anesthesia. The process for the procedure is as follows:
Dr. Frati will create the lollipop incisions in each breast. This incision consists of two parts, first a circle around the areolar complex, and then a second incision going down the middle of each breast to the inframammary fold (the lower breast crease).
The parenchyma, or breast mound, is secured in place and sculpted for better projeciton
The nipples are shifted to a higher placement. The underlying tissues are tightened so breasts take a more lifted, natural-looking appearance.
Excess fat and tissue are removed.
The incisions are closed with sutures.
Recovery
Patients should follow postoperative guidelines closely to achieve the best results and recovery possible. After a lollipop breast lift, you will likely experience swelling, bruising, and discomfort. With time, these side effects will lessen. Recovery will take around one to two weeks. We recommend taking off work during this time to maximize the healing process. At your follow-up appointments, you will be cleared by Dr Frati to return to more strenuous activities and a full daily regimen. We will also provide information about postoperative care for drains, and possible signs of complications. If you have questions or concerns during the recovery process, please don't hesitate to give us a call. We will happily answer any questions to facilitate an efficient healing process. Recovery time will vary depending on the individual patient.
Results
Full results will become more visible within the first few months of recovery. A lollipop breast lift will result in a moderate lift of the breasts and nipples along the chest wall. It will also result in less excess skin, and if desired, a smaller areola size. Patients will experience firmer, perkier breasts with a lifted, more defined shape. This particular breast lift technique also results in less scarring and a shorter recovery time than more invasive techniques like the anchor mastopexy. Incision lines will also heal and fade with time. To maintain your results, we advise that you maintain a healthy weight, as well as a balanced diet and regular exercise.
Cost of Lollipop Breast Lifts in London
A breast lift is considered an elective cosmetic procedure, so patients will be responsible for the full cost of their surgery. The cost of the procedure will depend on various factors including consultation fees, anesthesia, hospital or surgical facility costs, medical tests, post-surgical garments, prescription medications, and follow-up care. We will be happy to provide an approximate quote in a consultation, where we can better evaluate your unique case.
References
Ramanadham, S.R., Rose, J. A. Breast Lift with and without Implant: A Synopsis and Primer for the Plastic Surgeon. (2020). Plastic Reconstructive Surgery Global Open. 8(10):e3057, https://www.ncbi.nlm.nih.gov/pmc/articles/PMC7647657/. 
Austin, R. E., MD, FRCS(C), Saheb-Al-Zamani, M., MD, Lista, F., MD, FRCS(C), & Ahmad, J., MD, FRCS(C), Periareolar Augmentation-Mastopexy. (2019). Aesthetic Surgery Journal. 39(9): 953–965, https://doi.org/10.1093/asj/sjz128.
Martinez, A.A. & Chung, S. Breast Ptosis. [Updated 2022 Jan 14]. In: StatPearls [Internet]. Treasure Island (FL): StatPearls Publishing; 2022 Jan-. Available from: https://www.ncbi.nlm.nih.gov/books/NBK567792/.