Breast Uplift with Implants (Augmentation-Mastopexy)
Conveniently located to serve the areas of London, Manchester, Highgate and Birmingham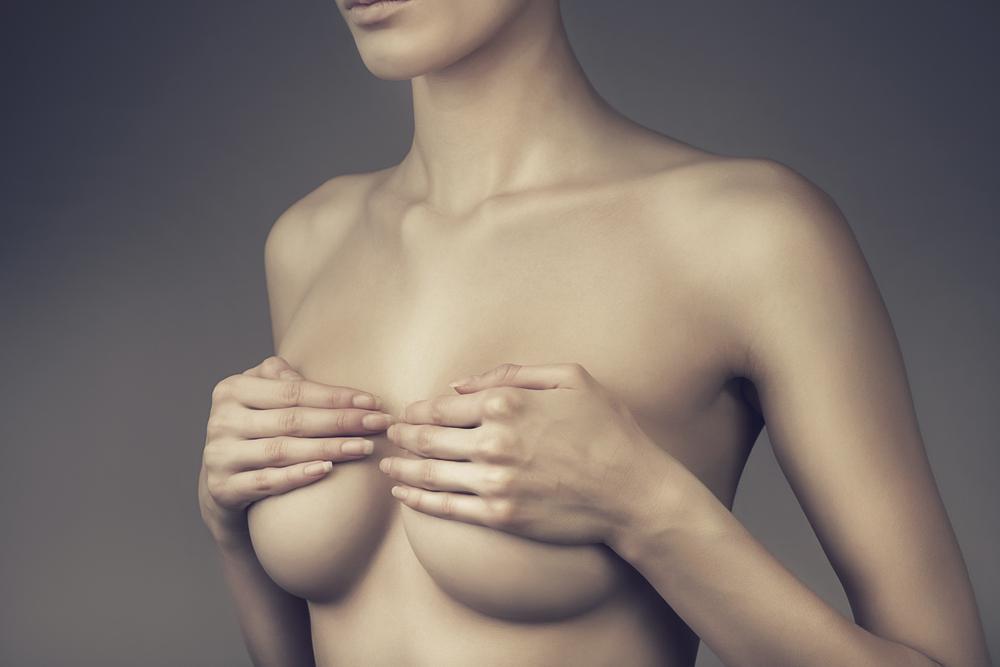 Life happens to your body. Ageing, weight loss, and childbirth all conspire to rob your breasts of their perky appearance.
Perhaps, once upon a time, your boobs were beaming. Today, more likely, the gals slink toward the floor. Don't surrender to gravity! Augmentation-mastopexy combines the benefits of two popular cosmetic procedures to boost the effects at your bustline. It's true: breast uplift and augmentation are better together. They make a great pair. Dr Riccardo Frati's Harley Surgery is the place to restore your breasts to their supple youth. See our Instagram-able results for yourself!
Celebrity Cosmetic Surgeon Dr Riccardo Frati wants you to look your best. His acclaimed practice, Harley Surgery, serves the UK and beyond with offices in the north and south of England. Dr Frati graduated with honours from the University of Rome before doing his service at several NHS posts. Today, his dedication to craft and elegance has made him a luminary in London's competitive plastic surgery scene on Harley Street.
Contact our office for a chat. Call 0203 633 2619 (in London) or 0161 327 2139 (in Manchester) to schedule your personal consultation with Dr Frati.
About
Your breasts endure a lot as the years go by. Both age and pregnancy contribute to volume loss. The constant tug of gravity and the strain of childrearing take their own toll. It is gradual, but noticeable, that your once jaunty bosoms now look rather sad and saggy. Harley Surgery is here to help.
Dr Frati blends the benefits of his Breast Augmentation and Breast Uplift procedures into a single surgery called augmentation-mastopexy. First, a word on its constituents.
Breast Augmentation
A breast uplift will change your breasts' direction, not their dimension.
Sagging breasts indicate volume loss. This commonly comes with age. Augmentation combats this unfortunate occurrence through the use of a variety of implants. These implants vary in size, shape, and texture to suit the style of every woman. Indeed, it is our most popular procedure. So, if you seek a grand return to your bubblier days or if you want to go bigger than ever, investigate augmentation to address issues of size. Orientation, however, is another matter altogether.
Breast Uplift (Mastopexy)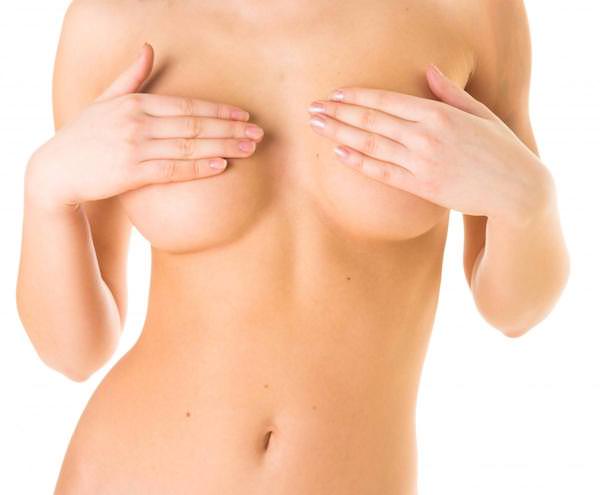 Sagging breasts are known as ptosis in the plastic surgery set. "Ptosis" is derived from the ancient Greek word meaning "to fall". You can judge the severity of your ptosis by conducting your own informal "pencil test" at home (described below). In mastopexy, Dr Frati tightens and excises excess skin to raise your breast orientation in relation to your frame. He also repositions your nipples upward in a more vivacious vector. However, since tissue is removed in the procedure, your bra cup size may go down unless you undergo augmentation as well.[1]
The Pencil Test
Do you have ptosis? See for yourself by conducting the classic pencil test at home. First, place a pencil in the inframammary fold beneath your breast. If the pencil does not fall to the floor, then your sagging is severe enough to have held it in place. Conclusion: consider the benefits of a breast uplift.[2]
Learn the latest on all of Dr Frati's transformative procedures by keeping up with the Harley Surgery blog!
Your Personal Consultation with Dr Frati
Are you a good candidate for breast augmentation, mastopexy, or some combination thereof? Dr Frati will determine this at your personal consultation at Harley Surgery. During your private, in-depth Q&A with the doctor, you will discuss your medical history, your present health, and your future goals. Don't be shy. It may help to bring some photos along to help Dr Frati envision your aims.
Contact Harley Surgery to set your appointment with Dr Frati. Call 0203 633 2619 (in London) or 0161 327 2139 (in Manchester).
Procedure
Your breast uplift with implants is a bespoke procedure, custom-made to your physical needs and your heart's desire. The two big variables at play are the type of implant you shall receive and the sort of incision Dr Frati will make to perform the uplift. We briefly detail your options below.
Breast Implants by Mentor
Mentor implants are among the highest quality on the market. Our patients love the natural look and realistic response of Mentor's line of MemoryGel, MemoryShape, and saline-filled breast implants.
MemoryGel — These implants are filled with cohesive silicone gel that holds together uniformly like real tissue. They offer increased projection, increased fullness, and increased firmness.
MemoryShape — Their teardrop shape provides subtle enhancement to the lower breast pole while the cohesive gel filling produces a realistic response.
Saline-Filled — Saline implants are filled with a sterile saltwater solution similar to fluid found in the human body.
Breast Uplift Incisions
Your degree or ptosis shall determine Dr Frati's incision pattern. Patterns range from simple nipple placement to more involved excisions of tissue.
Lollipop Lift — This popular technique involves a circular incision around the edge of the areola and another vertical cut to the crease under your breast, creating the signature "lollipop" shape.
Anchor Lift — This slightly more involved technique begins like a lollipop but adds a horizontal incision along the breast crease for the removal of more tissue.
Donut Lift — A donut-shaped incision is made around the areola to correct mild sagging.
Crescent Lift — To correct minor sagging, Dr Frati makes a crescent-shaped incision halfway around the top half of the edge of the areola.
Life comes at us from every angle. To fight back against the signs of ageing, you will also have to take a comprehensive approach. Your breast uplift will restore your chest to its youthful orientation. The breast augmentation will increase the size of your breasts to combat volume loss.
Together, they make a beautiful pair!
FAQ
How long does a breast uplift with implants take to heal?
Every woman's body is unique. So, only a personal examination by the doctor can provide you with the most definitive timeline. However, knowledge and experience from performing many thousands of similar surgeries on a variety of women does yield some insight. It should take about six weeks to fully recover from a breast augmentation with lift. Although many women report feeling fine much sooner. Patients experience most discomfort in the first week; Dr Frati will prescribe medication to help manage. In the weeks that follow, over-the-counter painkillers should do the job.      
What is the difference between a breast uplift and implants?
Breast augmentation is a surgical procedure involving the use of implants to enhance the size of the breasts. A breast uplift, on the other hand, will correct drooping breasts. Ptosis (derived from the ancient Greek word meaning "to fall") describes the condition of severely saggy breasts. Your breasts lose mass as you get older. This contributes significantly to ptosis. While breast augmentation may go a long way toward restoring this lost volume (and then some!) implants do not help repair ptosis. 
Which is better, breast uplift or augmentation?
Both of these procedures are great separately, but, like some of the most interesting things in life, they're even better together! If you would like to take a comprehensive, holistic approach to enhance the look of your chest, a breast uplift with implants is the best of both worlds. Also called augmentation-mastopexy in the medical parlance, the combination procedure provides your breasts the augmented size and shape of implants partnered with the perky, youthful orientation you can only get from a breast uplift.
Can you get a breast uplift with existing implants?
If an experienced plastic surgeon certifies that there is nothing wrong with your current implants, then there should not be any issues in getting a breast uplift. However, a close inspection of your implants will reveal if they have become hardened and immobile. If this is the case, then we recommend getting a breast augmentation refresh in tandem with your lift. It is important to remember that breast implants have a lifespan. If it has been 10 years or more since your augmentation surgery, we advise a consultation with the doctor to verify that everything is in fine working order before seeking further enhancements. 
Will a breast uplift reduce my cup size? 
Yes, breast uplift surgery (mastopexy) may decrease your size. In a study published in the American Society of Plastic Surgeons, women reported going down an average of one bra cup size post-mastopexy. The study's conclusions state that women afflicted by ptosis may choose to wear bras that are too big for them. They find the extra room more comfortable.[3] Another explanation may lie in the actual mechanics of the mastopexy procedure which involve cutting away tissue to achieve a lifted appearance. Either way, women with ptosis seeking to enhance or even maintain their current breast size may like to consider the comprehensive benefits of augmentation-mastopexy. 
References
Rinker, B. P., Veneracion, M. P., & Walsh, C. P. (2010). Breast Ptosis. Annals of Plastic Surgery, 1. doi: 10.1097/sap.0b013e3181c39377
Breast Lift. (2018, July 21). Retrieved January 8, 2020, from https://www.mayoclinic.org/tests-procedures/breast-lift/about/pac-20393218.
American Society of Plastic Surgeons. (2014, July 1). Breast Lifting May Decrease Bra Size, Says Study in Plastic & Reconstructive Surgery. Retrieved January 8, 2020, from https://www.plasticsurgery.org/news/press-releases/breast-lifting-may-decrease-bra-size-says-study-in-plastic-and-reconstructive-surgery.