Preparing for a Breast Augmentation
Conveniently located to serve the areas of London, Manchester, Highgate and Birmingham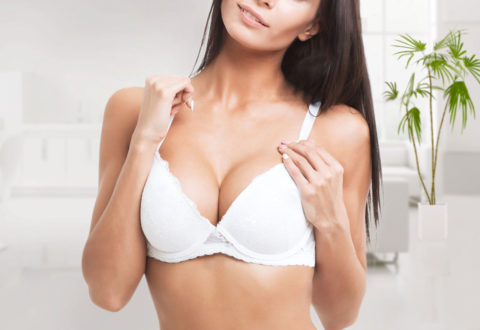 Preparing for a breast augmentation thoroughly is essential for ensuring a smooth procedure and optimal results. During a breast augmentation, or "boob job," a woman's breast size is enhanced through the placement of implants (either silicone or saline) or via a fat transfer. (1) Traditional breast augmentation procedures are popular and routinely performed, but they are still invasive surgeries. The silicone or saline implant is placed either underneath the chest muscles or breast tissue via incisions made on or near the breast. A fat transfer, or natural breast augmentation removes unwanted fat from another part of the body such as the abdomen or thighs using liposuction, a minimally invasive surgery. The prepared fat is then injected into the breasts to increase volume. Regardless of your path to ideal breasts, understanding exactly what these surgeries entail is the first step.

Maybe you are content with the rest of your curves but feel that a breast augmentation would boost your confidence, let you fill out the clothes you've always wanted, or balance your proportions. Regardless of your motivation, we believe in finding pride in your attributes–and we also believe in making the choices you need to be more confident in your skin. For many women, breast augmentation helps them to achieve this end. 
Before and After Photos

A larger cup size and a fuller, rounder breast shape give our patients an added boost of confidence as they flaunt their new and improved curves. Dr. Frati has helped hundreds of women feel sexier in their own skin with breast augmentations that are tailored to their unique desires. In addition to cosmetic enhancement, a breast augmentation can also correct asymmetry and congenital conditions that affect the size and shape of the breasts. Implants can also restructure a woman's breast after an injury or mastectomy, and create a fuller, rounder shape after volume loss due to pregnancy and breastfeeding or weight fluctuations.
---

Top surgeon Dr. Riccardo Frati has built a reputation for helping women to achieve the body contours of their dreams. He is a leading provider of cosmetic surgery in the United Kingdom and offers in-demand cosmetic procedures that attract patients from around the globe. Dr. Frati helps his patients gain an in-depth understanding of the breast augmentation procedure so that they can make a confident decision, and know exactly what to expect. If you're ready to take the next step in creating the stunning breast shape you desire, we invite you to contact Harley Surgery today at one of our world-class locations for an initial consultation at our London office at 20 3633 2619, in Birmingham at 20 3633 2619, or Manchester at 16 1327 2139.  
Before Your Breast Augmentation
There's a lot to consider when planning your breast enhancement. For many, the first decision to be made is the material used. Synthetic implants or a fat transfer can be performed to enhance the breasts, and Dr. Frati performs both. Silicone gel implants are the most frequently used, and popular with our patients because of how the silicone mimics the feel and appearance of natural breast tissue. (2) We use Mentor MHRA, FDA-approved silicone gel implants, which are approved for women 22 and over. Mentor is considered the best of the best when it comes to silicone gel implants, and they come in both round and anatomically-shaped options, and in a variety of sizes and projections. That means that women can choose the exact specifications that best suit their anatomy and aesthetic goals. Mentor implants leave patients feeling safe and highly satisfied, and Mentor's lifetime product replacement policy gives our patients additional peace-of-mind.
Breast augmentation through fat transfer, on the other hand, is a great option for women who seek a natural alternative to implants and want to avoid future surgery for implant revision. A patient's own fat can be taken from areas with excess or unwanted fat, such as the thighs, abdomen, or buttocks. It is then processed and injected into the breast. Women have the advantage of contouring these areas while also enhancing their breast size and shape.(1)(2) To determine if this procedure is right for you, we recommend a one-on-one consultation with Dr. Frati to discuss your desires and concerns. In this consultation, we can also discuss medical history, lifestyle, and overall, if you are a good candidate for breast augmentation.
Benefits
Why is breast augmentation such a hit with the women who choose Dr. Frati? Dr. Frati and the team of Harley Surgery take the time with each patient to discuss their goals. The team of Harley Surgery will help you to achieve tailored results that improve your figure, proportions, and the way you carry yourself in the world. Our patients enjoy the look and feel of their breasts, and the lives they lead with them. Here are some of the benefits of breast augmentation surgery with Dr. Frati:
Increased confidence: When a woman is happy about the way she looks, she exudes confidence – and there's nothing sexier.
Corrects asymmetry: One breast may be slightly larger or smaller than the other. Breast augmentation can be performed in a way that evens out breasts so that they are symmetrical.
Addresses life stages like pregnancy, menopause, weight gain, weight loss, and aging: A woman's body changes at every stage of her life, and you deserve to maintain a beautiful body.
Improved body contours: Whether you seek an hourglass figure, a nicely proportioned silhouette, or simply want to fill out clothes with just the right shape, size, and cleavage, breast augmentation can sculpt the figure you desire.
Wear the clothes that you want: Fill out shirts, blouses, dresses, and low cut items with a full pair of breasts that inspire confidence as you look your best!
Candidates
Breast augmentation is a personal choice for each of our patients, and with it comes many more important considerations and decisions to be made. The choice to get breast augmentation surgery is yours alone to make, and the best candidates are well-informed and mentally prepared for this journey. Breast augmentation may be right for you if you meet these criteria:
Your chest has developed fully.
You are in good physical health and are neither pregnant nor breastfeeding.
Your expectations are realistic.
You worry that your breasts are too small.
You desire to restore the size and shape of your breasts that have changed due to pregnancy, breastfeeding, menopause, weight loss, or weight gain.
Your breasts are asymmetrical to one another.
Personal Consultation
A consultation appointment is the first step in preparing for a breast augmentation, and an opportunity to learn more about what the procedure entails. Before we get started, Dr Frati will need to ensure that you can undergo the surgery safely. He'll review your medical history and current medication use. He'll also examine your breasts, paying close attention to the condition of your skin. You'll discuss your aesthetic goals for the size, look, and feel of your breasts. We will then discuss the options available to you and create a personalized surgical plan with preparation and recovery instructions. Our patients enjoy a quick, near-scarless procedure that allows them to return to their social and professional lives within one week. Whether via implants or fat grafting, breast augmentation will allow you to unearth a new layer of beauty you always had. To learn more about Dr. Frati's aesthetic expertise, follow his blog, and give us a call at our London office at 20 3633 2619, or Manchester office at 16 1327 2139 for a consultation!
Procedure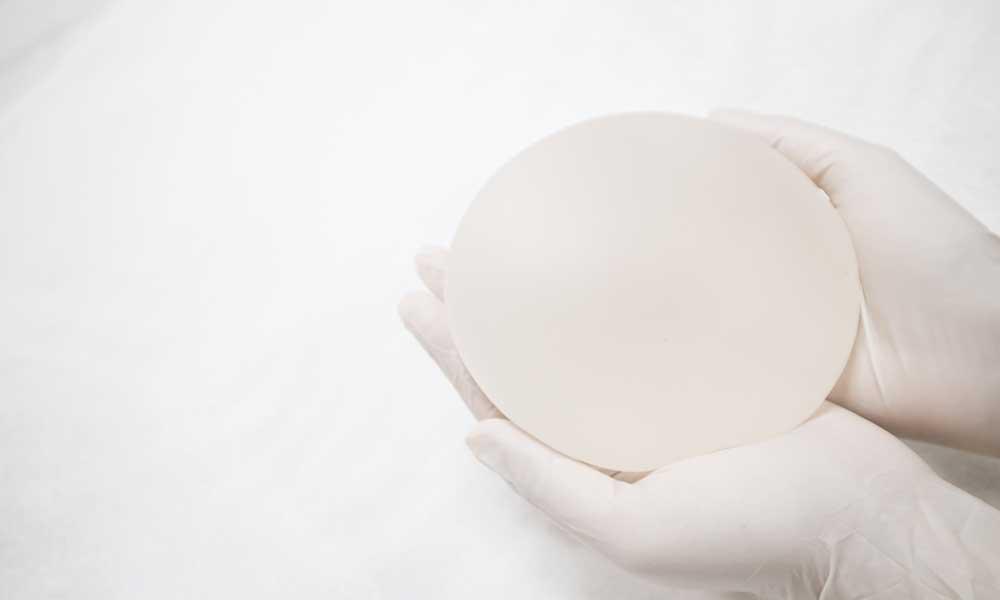 The changes you'd like to make to your breasts will determine many of the details of your breast augmentation. Where the implant is placed, and the locations of the incisions used to place it often depend on the size of the implant being used, and the amount of breast tissue you currently have.(2) It will also influence the duration of your recovery.
Dr. Frati inserts implants using a short-scar surgical technique for safe implant placement with minimal to no scarring, for beautiful results and a shorter recovery time. Dr. Frati will make one of three incisions, depending on what's best for your unique case. These incisions include:
Periareolar incision: Made on the lower border of the areola; minor scarring is undetectable as it blends in with the surrounding skin tone
Inflammatory fold: Made underneath the fold of the breast, and is small and difficult to detect as a result of the hidden location
Axillary Incision: A minor incision made in the armpit and hidden by the arm
Fat transfer
Fat is removed from areas of the body with substantial natural fat deposits, such as the buttocks, abdomen, or thighs. This fat is then purified to filter out the healthy fat cells, which will then be injected into the breasts over the course of multiple sessions. The procedure may take more than one session to avoid complications from grafting too much fat in one session to the breast.(1)
Recovery
Whether you have opted for breast augmentation through implant surgery or through fat grafting, you will likely experience swelling and soreness for a few weeks after your chosen procedure, with the potential for bruising as well. Scars will fade over time. We may also prescribe pain medication. To speed recovery, you'll need to wear compression garments, and as you continue to heal, we recommend wearing a sports bra for added support to your breasts. You'll be able to return to underwire bras once your incisions are fully healed, and your implants have settled into place, usually about 6 weeks later. Each procedure aids in quick recovery as most of our patients are able to return to work after one week.
Results
Breast augmentation with Harley Surgery creates little to no scarring. We are available for additional assistance as you prepare for surgery and throughout your recovery process. Never hesitate to pick up the phone and call, or send us a quick email! We want you to be comfortable as your body adjusts to your new breasts. Furthermore, we recommend healthy eating habits and exercise for weight maintenance. Fluctuations in weight can also impact the look of your breasts, so maintaining a healthy lifestyle is paramount.
Corresponding & Complementary Procedures
Liposuction is one complementary procedure to breast augmentation. Liposuction can bolster the results of breast implants by further refining the body's natural contours for added aesthetic satisfaction.
How Much Does a Breast Augmentation Cost in London?
To quote a specific cost, we recommend setting up a consultation so we can learn more about your specific case and goals for breast augmentation. The cost of your breast augmentation will depend on the details of your procedure. Set up a consultation today to begin the process of gaining the full, feminine curves you desire.
References
Gentile P. Breast Silicone Gel Implants versus Autologous Fat Grafting: Biomaterials and Bioactive Materials in Comparison. Journal of Clinical Medicine. 2021;10(15):3310. doi:10.3390/jcm10153310
Coombs DM, Grover R, Prassinos A, Gurunluoglu R. Breast augmentation surgery: Clinical considerations. Cleveland Clinic Journal of Medicine. 2019;86(2):111-122. doi:10.3949/ccjm.86a.18017