All About Breast Implants
Conveniently located to serve the areas of London, Manchester, Highgate and Birmingham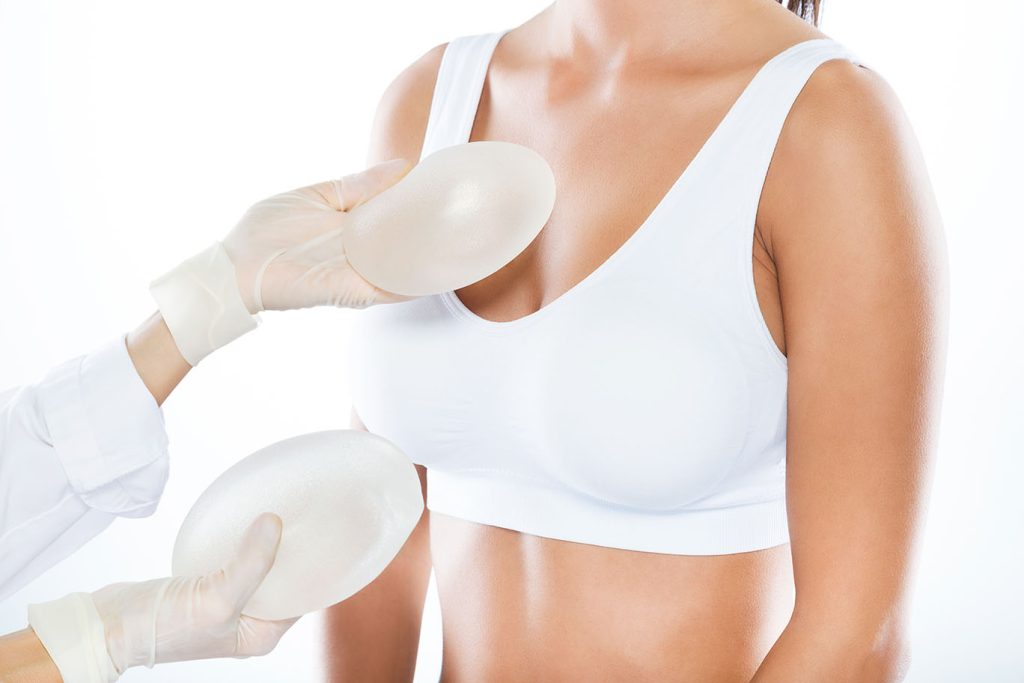 Thinking about getting breast implants? You are not alone! Breast implant surgery is the most common plastic surgery performed among women worldwide,[1] and one of the most common cosmetic surgeries in the UK. No matter what you type of breast implant surgery are looking for, Dr. Frati has extensive experience and expertise, and his world-class training ensures that you will receive the best possible results. As a leading provider of breast augmentations in the UK, he offers breast enhancement services in London, Manchester, and Birmingham. To learn more, schedule an appointment for a personal consultation via our convenient online form. You can reach his practice locations directly by calling +44 20 3633 2619 (London), +44 16 1327 2139 (Manchester), or in Birmingham by calling +44 20 3633 2619.
About
Breast implants have been in use for nearly 6 decades,[2] and as technologies have improved and become safer and safer, Dr Frati has adopted all of the most cutting-edge technologies and methods. Dr Frati exclusively uses the gold standard of implants, Mentor implants. These MHRA and FDA-approved silicone gel implants provide safe, long-lasting, and natural-feeling breast enhancements.
Safe and long-lasting!
Safety is our top priority! Rest assured knowing that all Mentor implants are covered by a lifetime product replacement policy. Dr Frati is world-renowned for his methods and techniques, holding multiple professional memberships as well as international teaching and speaking engagements. During your personal consultation, Dr Frati will expertly guide you through all of your implant and surgical options as well as answer any questions you may have about Mentor implants.
Benefits
Breast implant surgery is one of the top cosmetic surgeries in the UK and Dr Frati is one of the best plastic surgeons in London! See what so many of Dr Frati's satisfied customers have to say about their experiences and why they love their breast implants. Benefits of breast implant surgery include:
A safe and natural-feeling way to enhance breast volume.
Increased self-esteem and satisfaction with body image.
A custom-made look that delivers your chosen breast shape.
Balanced, symmetrical breasts.
Refreshed and improved breasts after changes in weight.
Candidates
If you are currently unhappy with the look and size of your breasts, you could be a candidate for Mentor breast implants. If the following applies to you, then you may be an ideal candidate for breast implants:
Healthy and able to maintain a stable weight without fluctuations.
Do not smoke.
Looking to enhance the volume or shape of your breasts.
Your breasts are not symmetrical.
You do not intend to have children after the surgery.
Take the first step on your journey to transforming your life today by scheduling a private breast implant consultation with Dr Frati.
Personal Consultation
Dr Frati takes the time to make sure that every breast surgery is specifically tailored to meet each individual patient's desires. During your private consultation, you will both thoroughly discuss all of your surgical choices. Dr Frati will begin by examining your current breasts and reviewing your desired appearance. State-of-the-art, 3D computer imaging software will show you all the possible options for your desired size and shape. You will also be provided with detailed and comprehensive information on Mentor implants.
Dr Frati will also take the time to carefully assess your medical history, in order to make sure that breast implant surgery is a safe and suitable surgery for you. Finally, Dr Frati will create a customized surgical plan just for you. This plan will include personalized preparation and recovery instructions.
Preparation
Dr Frati and his entire team will help you every step of the way as you prepare for your breast implant surgery. We want to ensure that you have the most comfortable experience possible. Please keep each of the following guidelines in mind as you prepare:
You must stop smoking a few weeks before your surgery and throughout your recovery. Smoking restricts blood flow which can interfere with your recovery.
It will be very important to fill any prescriptions for medications that Dr Frati prescribes prior to your surgery so you have them when you need them.
Provide Dr Frati with a list of all the medications you are currently taking. You will need to stop taking anti-inflammatory medications because they may increase bleeding during your surgery.
Because you will be receiving anaesthesia, you will need to plan ahead for a trusted adult to bring you home after your surgery.
Procedure
Breast implant surgery is typically performed under local or general anaesthesia. Patients receiving local anaesthesia will enjoy a shorter recovery than patients who receive their surgery with general anaesthesia. Depending on the specific details of your customized surgical plan, the length and steps of the surgery will vary for each individual patient. However, the most common length for breast implant surgery is between 1 and 2 hours. Dr Frati uses what is known as a short-incision method. This ensures a shorter recovery time and spectacular results with minimal to no scarring.
Recovery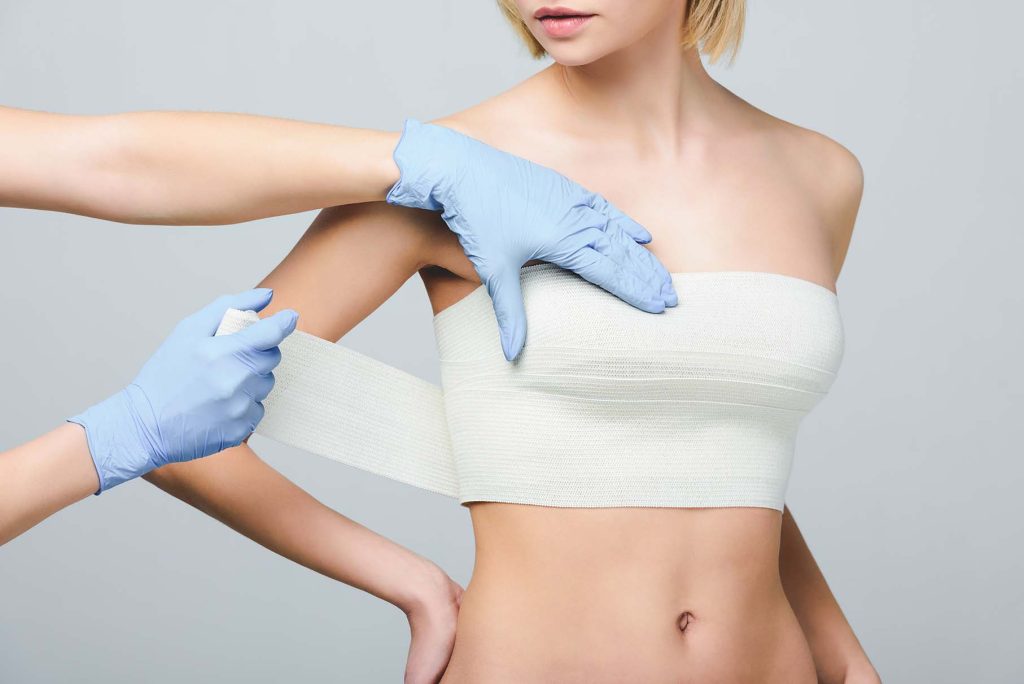 Breast implant surgery does not typically require you to spend the night at the hospital after your surgery. Dr Frati will provide you with detailed recovery instructions and discuss all of your recovery options with you during your private consultation.
Some general guidelines you will want to keep in mind as you prepare for your recovery include:
A trusted adult should stay with you for the first 24 hours of your recovery.
You will need to wear a support strap for a few days immediately following your surgery to keep your breasts from moving as they heal.
After that, you will need to wear a support bra for 4-8 weeks to help your breasts heal as quickly as possible.[3]
Rest as much as possible but plan on taking periodic short walks to sustain healthy blood flow.
Because each patient is unique, recovery times will vary on an individual basis, but most patients are comfortably able to resume work within one week! This minimally-invasive surgery will not only leave you with unnoticeable or no scarring altogether, but you will also begin appreciating your new Mentor implants and enjoying your new look in no time! All normal activity and exercise can usually be continued within 4-8 weeks.
If you have questions at all during your recovery, our helpful team is available and happy to help. Please do not hesitate to reach out to our offices in London, Birmingham, or Manchester by calling +44 20 3633 2619.
Results
It is normal for your breasts to feel firm and heavy following your breast implant surgery. Do not be worried! You may also experience some slight bruising and swelling, which will go away during the first few weeks after your surgery. As you continue to fully heal, your beautiful new breasts will become softer and feel more comfortable within a few months.
Corresponding & Complementary Procedures
Breast implant surgery can achieve transformative and stunning results both alone or combined with other cosmetic surgeries or procedures. Depending on your individual goals and needs, Dr Frati may recommend breast augmentation and/or a breast lift to provide you with the most effective and satisfactory results for you. Contact our office today to schedule your private consultation with Dr Frati.
Cost
The decision to undergo breast implant surgery is highly personal, and just like the surgery itself, the cost will be unique to each individual patient, based on their needs and desires. Contact our office today to schedule a private breast implant consultation with Dr Frati and begin this transformative journey to a new you. During your personal consultation with Dr Frati, you will receive a customized surgical plan including all costs and financing options. Visit our specials page to learn more about promotions and deals.
FAQ
How long will my breast implants last?
Dr Frati only uses the best quality implants. Mentor implants are designed to last at least 10-20 years but can last well beyond that timeframe. Mentor implants are also covered by a lifetime product replacement policy, guaranteeing your comfort and satisfaction.
What do I need to do to maintain my implants?
Just as you would take care of any investment, it is very important to stay up to date and attend all regular annual checkups and perform regular self-checks to make sure your implants are healthy and undamaged. 
Is breast implant surgery painful?
Dr Frati employs the most modern, non-invasive surgical techniques in order to minimize discomfort and scarring. It is normal to experience some pain and swelling or bruising which will subside within a week or two after surgery. The benefits of your breast implant surgery, such as a new look, higher self-esteem, and an improved silhouette will far outweigh any minor temporary discomforts! 
Can I reverse breast implant surgery later on?
Yes, the surgery is completely reversible and breast implants can be removed at a later date if you so choose.
References
Pelc, Z., Skórzewska, M., Kurylcio, A., Olko, P., Dryka, J., Machowiec, P., Maksymowicz, M., Rawicz-Pruszyński, K., & Polkowski, W. (2021). Current Challenges in Breast Implantation. Medicina (Kaunas, Lithuania), 57(11), 1214. https://doi.org/10.3390/medicina57111214
Hillard, C., Fowler, J. D., Barta, R., & Cunningham, B. (2017). Silicone breast implant rupture: a review. Gland surgery, 6(2), 163–168. https://doi.org/10.21037/gs.2016.09.12
Qureshi, A. A., Myckatyn, T. M., & Tenenbaum, M. M. (2018). Mastopexy and Mastopexy-Augmentation. Aesthetic Surgery Journal, 38(4), 374–384. https://doi.org/10.1093/asj/sjx181