Breast Augmentation Manchester
Conveniently located to serve the areas of London, Manchester, Highgate and Birmingham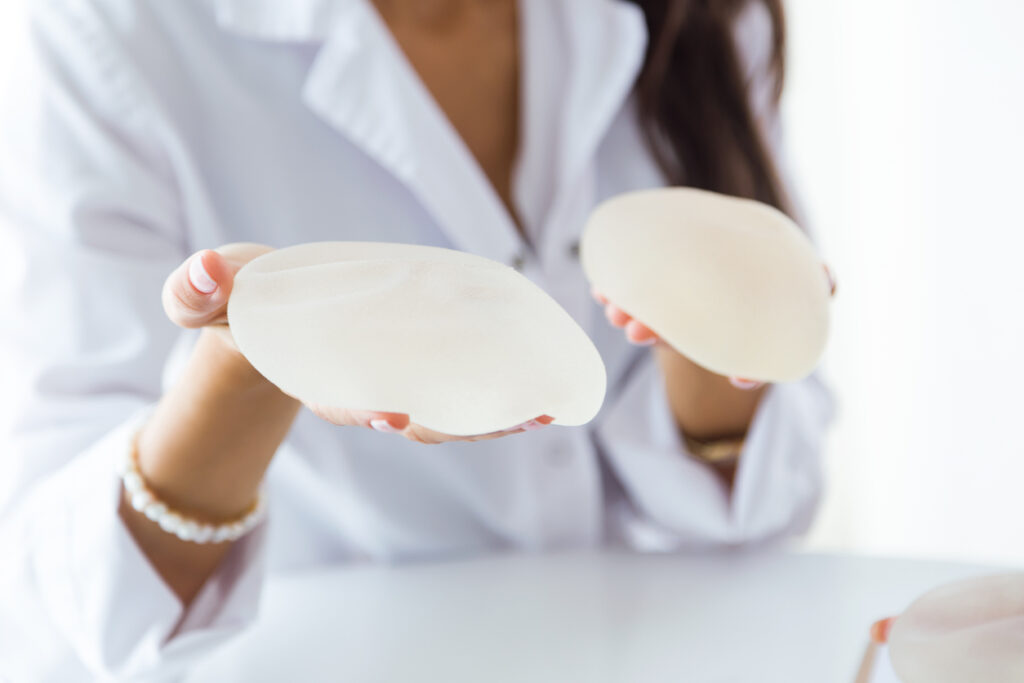 Breast augmentation is a cosmetic surgery designed to adjust the volume, shape, and symmetry of the breasts. Every woman wants to feel beautiful and breasts are a significant part of that feeling. Feeling negatively about your breasts can severely impact your overall self-image. If you are one of the many women who do not feel confident with the appearance of your breasts, a cosmetic augmentation can help.
Women in Manchester turn to Dr Riccardo Frati of Harley Surgery. Dr Frati is a board-certified surgeon who helps his patients achieve their dream "Instagram-worthy" breasts. With a vast knowledge of innovative breast enhancement techniques that produce gorgeous and enviable results, Dr Frati can help the woman who wants her pre-baby body back, the woman who genetically has smaller breasts, and all the women in between. If you're excited by the idea of breast augmentation and you live near Manchester, do yourself a favor and reach out for an appointment with Dr Frati today. Call +44 16 1327 2139 or fill out our contact form to get started.
Dr Frati offers insight into the many cutting-edge procedures available to his patients on his blog – follow for more!
More information about breast augmentation
Before and After Photos
About Breast Augmentation in Manchester
When it comes to breast augmentation surgery, a positive outcome depends on a few things: if the patient's expectations are met, the symmetry of the chest wall, the shape and consistency of the operative breast, and the position of the breast on the chest wall. Lastly, how much volume is being added to the breast is important as well. Dr Frati understands and utilizes all these points to ensure a successful outcome.
Before silicone implants were created, women who wanted breast augmentations had to endure a variety of methods with high risks and complications. These included injections of glycerine, autologous fat, ox cartilage, silicone oil, and even snake venom! [1] Today, women can enjoy a safe procedure when performed by a board-certified surgeon – and many do! Breast augmentation is the most popular cosmetic procedure in the UK. [2]
There are many different reasons why women choose breast augmentation surgery:
Some feel self-conscious about smaller breasts
Some want to restore volume after childbirth or nursing
Some women need breast augmentation to correct volume loss after weight loss
Others simply want more symmetrical or shapely breasts
But before making a decision about this popular surgical procedure, it's important to understand what to expect and what this change will mean for your life. At Harley Surgery, we are happy to discuss anything that comes to mind around your surgery. Give us a call and while you're on the phone we can schedule your consultation with Dr Frati.
What are the Benefits of a Breast Augmentation?
In Manchester, breast augmentation patients enjoy a transformation that has countless benefits. Just look at Dr Frati's Instagram to see these patients for yourself. For some, the surgery can also help create more symmetry between the two sides or restore lost volume due to age, breastfeeding, weight loss, or other factors.
Another benefit many women experience after surgery with Dr Frati is skyrocketing confidence. With the new and improved look of their body, they feel more attractive and self-assured; this can significantly improve their quality of life. After surgery, you can wear the clothes you've never been confident to wear in public; you'll see the difference in how you approach the world in no time.
If you want to find out more about breast augmentation surgery in Manchester, please don't hesitate to contact Dr Riccardo Frati for a consultation. Call +44 16 1327 2139 today!
Mentor Silicone Breast Implants
Many women who embark on the journey of breast augmentation surgery don't know which implant they want. Beyond silicone or saline, there are different trusted brands that surgeons use.
At Harley Surgery, Dr Frati prefers to use Mentor silicone implants. Mentor is a leading breast implant manufacturer that has been manufacturing high-quality implants since 1992. The implants are FDA approved for safety and patients love the way they look and feel.
Mentor implants are made of soft, cohesive silicone gel which resembles the natural feel of human tissue. The shell is made of silicone elastomer, which is a durable material designed to resist rupture. [3] The implants come in different shapes, sizes, and textures for each patient's personal goals.
The Mentor Advantage
Using the most reliable brand of implant gives you greater peace of mind knowing your results will be long-lasting, natural-looking, and safe! With an extended warranty, you'll have the added confidence knowing that if your implant ruptures or leaks, Mentor will replace it.
If you're ready to learn more about breast augmentation with Mentor silicone implants, contact us to schedule a consultation.
Ideal Candidates for Breast Augmentation
To start, the ideal candidates for any surgical procedure with Dr Frati:
Are in good overall health
Are non-smokers
Have realistic expectations for the outcome
Are aware of the risks associated with surgery
Many of our patients have considered surgery for years before finally taking the plunge. These patients may have lost weight, which resulted in lost volume, or genetics have produced less-than-ideal breasts. Regardless of the reason, our patients often feel more confident with their new shapely breasts and are very satisfied with their results.
And what about the woman who has had children? There are many changes that happen to a post-baby body that, combined with exhaustion, can make new moms feel discouraged about their appearance. Breast augmentation can help restore that lost volume caused by breastfeeding.
If you're not content with your breast size and are ready to do something about it, talk to our Harley Surgery staff today! We understand that this decision is a big one, and we want you to feel confident and comfortable taking this step. Our team will be more than happy to go over the specifics of breast augmentation surgery with you and answer any questions you may have. Schedule a consultation at your earliest convenience so that we can get started on helping you improve your self-image
Personal Consultation
During your consultation with Dr Frati, he will:
Ask what brings you in for a consultation at Harley Surgery
Ask you to describe your ideal bosom — visual aids are welcome!
Ask if you are ready and able to undergo the recovery process
After finishing the initial steps, Dr Frati will do a physical examination to decide which size implant is best for you. He wants to make sure that your results match your expectations, which means taking into account your lifestyle, activity level, age, and the quality of your skin and existing tissue.
Dial our office today to book a meeting with Dr Frati. He will address any questions or concerns you may have about the procedure, as well as other cosmetic treatments that will make you feel incredible.
Preparing for Your Procedure
When you schedule your consultation, our staff will provide you with all of the information you need to prepare for your breast augmentation. We will also go over what to expect during and after surgery so that there are no surprises. You can rest assured knowing that we have everything under control and that we are here to answer any questions or concerns you may have.
To ensure your safety and a successful outcome, you will need to:
Stop smoking before surgery
Avoid taking any aspirin or non-steroidal anti-inflammatory drugs
Stay hydrated and limit alcohol consumption
Arrange for someone to drive you home after your procedure
Get plenty of rest the night before
These are just a few of the things you'll need to do in order to prepare for your breast augmentation surgery. Once everything is set and you are ready to go, our team will be there every step of the way.
The Breast Augmentation Procedure
We hope you feel calm and prepared for your life-changing surgery on the day you come to our facility, but we know there may be some nerves. Our staff is trained to help you feel as comfortable and relaxed as possible before the procedure.
Once you are prepped for surgery, Dr Frati will begin the augmentation process. He will make a small incision using one of his trusted methods:
Inframammary Fold Incision – With this technique, Dr Frati will make the incision under your breast so the lower part of your breast will cover the scar.
Periareolar Incision – For patients who are not going up in size significantly, Dr Frati may use this technique. The incision is barely visible because it's hidden along the bottom border of the areola.
Transaxillary Incision – Dr Frati makes the incision in the armpit and reserves this method for women who are receiving saline implants. The transaxillary technique has many advantages, such as an undetectable scar, decreased infection rates, and fewer occurrences of capsular contracture. [4]
All patients will receive general anesthesia, which means you will be asleep throughout the procedure. Once the incision is made, Dr Frati will insert a breast implant either under your existing tissue or underneath the chest muscle. Dr Frati has perfected his special breast augmentation techniques that allow him to put in bigger implants using a small cut that won't leave a big scar. Aren't you glad you chose Dr Frati for your breast augmentation?
After your implants are in place, Dr Frati will close up the incision, and you'll be taken to a recovery room where our staff will keep an eye on you until you wake up.
Recovery After Breast Augmentation
Once the surgery is complete, we'll provide detailed instructions and your follow-up appointment will be scheduled. Recovery time will depend on the technique and size of the implant, but typically you can expect to be back on your feet within a week. You will need to avoid heavy lifting — this means pets and children — and you should always wear a supportive bra while you're healing.
Your breasts may be swollen and tender for several weeks, so it's important to take it easy and let yourself heal. During your follow-up appointment, Dr Frati will discuss any restrictions or further instructions.
What are the Results of Breast Augmentation?
The Harley Surgery team is committed to helping you achieve the look you desire. We know that undergoing any type of cosmetic procedure can be nerve-wracking, and we will do our best to make sure you are comfortable throughout the process.
Once you are out of the initial recovery phase, you can expect to see the beautiful results you dreamed of. Breast augmentation should bring about many positive changes for you, both physical and emotional. You'll be out and about in no time after your procedure – another check in the positive column!
We are excited to take you on this transformative journey. Call +44 16 1327 2139 today to begin the process of changing your body and your life.
What is the Cost of Breast Augmentation in Manchester?
There are several factors that will contribute to the cost of your breast augmentation, such as the type and size of implants used, as well as whether or not you also need any other procedures done.
Dr Frati will go over all available options with you during your consultation and develop a plan together based on what fits both your needs and budget best. If you have any questions about breast augmentations or any of our other services offered here at our office, please don't hesitate to contact us today to schedule a consultation. We can't wait to meet you!
References