Enamel Microabrasion
Conveniently located to serve the areas of London, Manchester, Highgate and Birmingham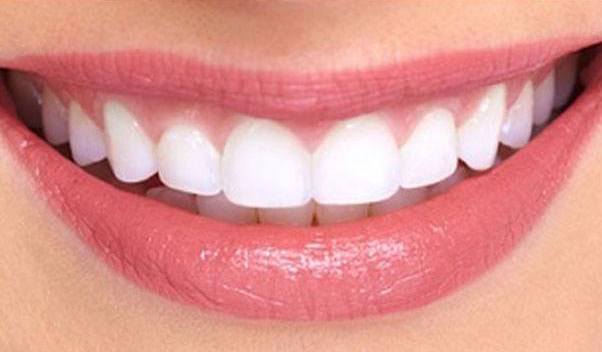 Hypermineralization causes spots and stains on your teeth. That's nothing to smile about! These embarrassing imperfections are most frequently induced by fluorosis. Fluorosis is a condition initiated in childhood by overexposure to fluoride. Enamel microabrasion will clear up moderate to severe cases of fluorosis.
The procedure combines the benefits of chemically acidic and mechanically abrasive agents to gently scrub away a thin, superficial layer of tooth enamel. Microabrasion by Dr Chiara Derla at Harley Surgery is a proven means of removing surface stains and defects of the kind usually associated with fluorosis.
Dr Derla is our resident cosmetic dentist at Harley Surgery. Her practice spans the globe, from Rome to Dubai. But her home base at Harley makes our London and Manchester offices, in the UK, the most likely place to find her. Her cosmetic dentistry and aesthetic medicine services are internationally in demand. See her gleaming results for yourself.
If your teeth have white spots or dark patches, your case may be among the recently rising incidences of dental fluorosis. Contact Dr Chaira Derla, DDS, at Harley Surgery to learn more. Call 0203 633 2619 (in London) or 0161 327 2139 (in Manchester) to schedule a consultation.
About Dental Fluorosis (Mottling) in the UK
Fluorosis (also called mottled teeth) is on the rise in the US and the UK. Mild cases are characterized by opaque white patches on the teeth. A study in public health published in England finds the incidence of mottling is much higher (around 10%) in areas where the community water supply contains fluoride. The population in areas that do not fluoridate their water only experience a 2% incidence rate. The same study also finds that water fluoridation is an effective and safe public health measure to reduce the prevalence and severity of dental caries (tooth decay). [1]
So, the public health trade-off appears to be between an abbreviated impact of tooth decay against a higher rate of fluorosis. Fortunately, except in the most severe situations, mottled teeth is merely a cosmetic matter.
The fluorosis index, created by H. Trendley Dean, is an indication of fluorosis by degree.
Dean's Fluorosis Index[2]
Questionable – slight aberrations ranging from a few white flecks to occasional white spots
Very mild – small opaque paper white areas scattered irregularly but not exceeding 25% of tooth surface
Mild – white opaque areas are more extensive but do not meet or exceed 50% of tooth
Moderate – all enamel surfaces of the teeth affected with brown stains being a frequently a disfiguring feature
Severe – a major sign of severe fluorosis is enamel pitting; brown stains are widespread; teeth often present a corroded-like appearance
Enamel microabrasion plays a significant role in treating both moderate and severe fluorosis. We love your smile! Join the conversation on the Harley Surgery blog to see what more we can do.
Benefits of Enamel Microabrasion
Microabrasion applies the benefits of a weak hydrochloric acid slurry coarsened by a dash of silicon carbide micron powder. A small rotary mandrel tipped by a tiny bristled cup caps the mechanical part of the process. The aim of microabrasion is to smoothly and uniformly remove a superficial layer of enamel (less than 0.2mm), giving the teeth an even tone and a lustrous finish.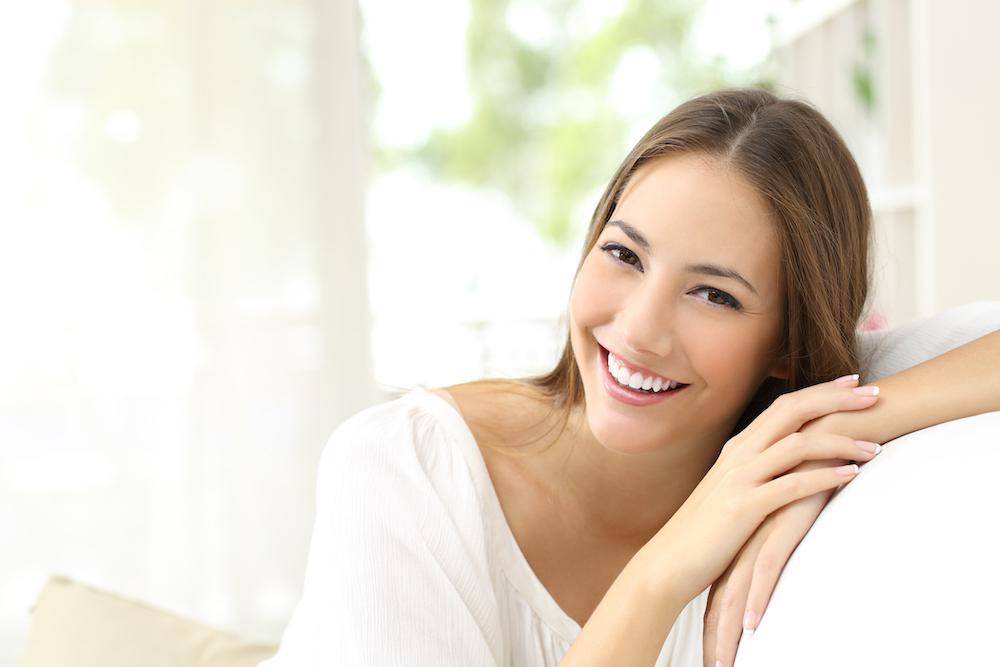 The procedure is roundly recognized by those in the know as the most effective way to rid the teeth of dental discolouration. Dr Derla especially employs microabrasion in those instances where Teeth Whitening alone may prove insufficient for the job.
Microabrasion: Indications and Advantages[3]
| | |
| --- | --- |
| Indications | Advantages |
| Stains or defects restricted to enamel | Safe and conservative treatment |
| Mineralized white stains | Leaves enamel surface lustrous |
| Surface irregularities | Roughness and microhardness alterations easily resolved |
| Localized enamel hypoplasia | Reduced bacterial colonization |
| Polishing of enamel | Lasting aesthetic results |
Candidates
Candidates for microabrasion would like to rid their teeth of white and brown decalcification stains due to enamel mottling from fluorosis. While mild cases of fluorosis might only be treated by bleaching alone, moderate fluorosis patients will see better results from microabrasion's combined approach.
In severe cases of fluorosis, microabrasion can be incorporated with fillings, crowns, and veneers to address pitting and deep discolouration.
Ideal candidates do not have enamel issues that microabrasion may exacerbate.
Your Personal Consultation with Dr Derla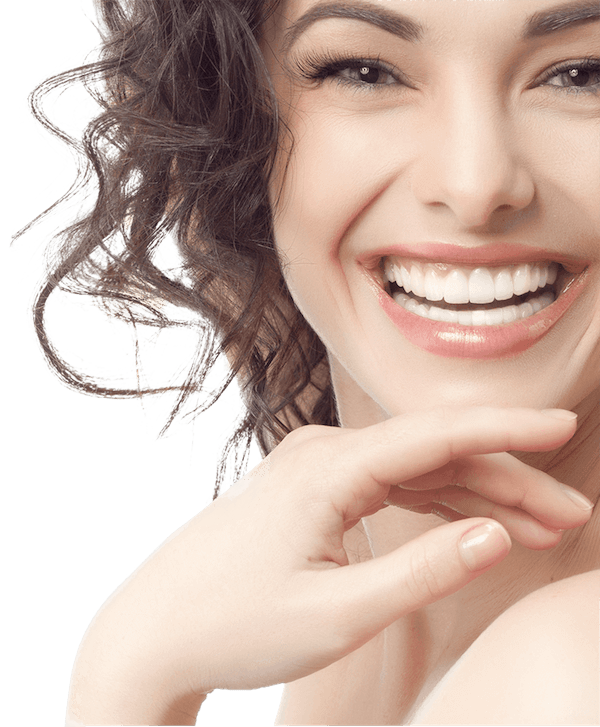 Your personal consultation with Dr Derla will include an examination to determine the extent of your fluorosis. She will discuss treatment options. Phone ahead of your appointment to see if it will be necessary to track down any medical records prior to your meeting.
Informed by the doctor's opinion, you will be better able to make an educated decision about your course of treatment. Contact Dr Chaira Derla, DDS, at Harley Surgery to get the conversation started. Call 0203 633 2619 (in London) or 0161 327 2139 (in Manchester) to schedule a consultation.
Procedure
Ideally, microabrasion should result in minimal enamel loss. Skilled and experienced practitioners will avoid causing damage to the pulp and gums. The treatment should result in a long-lasting reprieve from the white and brown stains caused by fluorosis. When performed correctly, microabrasion will cause little to no discomfort in the patient.[4]
Enamel Microabrasion Step-by-Step
Isolate teeth from gums with a rubber dam
Apply the course hydraulic acid slurry
Aid application with bristled cups mounted on a low-rotation micromotor
Rinse and inspect teeth between applications
Apply fluoride varnish upon completion of treatment
Cost of Enamel Microabrasion in the UK
Every patient presents their own unique set of circumstances. The extent of your dental discolouration is a fairly important indicator of your final price. Dr Derla will provide a cost estimate along with her suggested treatment plan at your personal consultation.
We Love Your Smile!
Don't let a mottled, spotted grin keep you from flashing your pearly whites. Your perfect chompers lie less than 0.2mm beneath the enamel's surface. Cosmetic dentist Dr Chiara Derla wants to give you something to smile about.
FAQ
Why do I have white spots on my teeth?
White spots on your teeth can be caused by a number of factors, including diet, plaque accumulation, even sleeping with your mouth open. A significant and rising cause of white spots, however, is dental fluorosis. Dental fluorosis (also known as mottled enamel) is a condition defined by the hypermineralization of tooth enamel. It is caused by the excessive consumption of fluoride at 6 years of age and younger. Hence, water fluoridation is the leading cause of dental fluorosis, responsible for 40% of all cases. Currently, around 10% of the population of the United Kingdom receives fluoridated water.[5]       
Does fluorosis weaken teeth?
The dental effects of fluorosis vary depending on the degree of the condition. The mildest forms of fluorosis are strictly a cosmetic issue. The American Dental Association (ADA) takes a conservative stance on the disorder, soft-pedalling concerns while celebrating the public health victories of community water fluoridation. They declare, "Fluorosis isn't a disease and doesn't affect the health of your teeth," whilst emphasizing, "the effect is so subtle that only a dentist would notice." ADA echoes the Center for Disease Control's (CDC) assertion that fluoridation is "one of the 10 great public health achievements of the 20th century." However, the most extreme cases of fluorosis can indeed result in weakened enamel and pitted teeth.[6] 
Can you get fluorosis from toothpaste?
The National Health Service (NHS) recommends toothpaste with fluoride between 1,350 and 1,500ppm. Parents should be aware of the fluoride levels in their children's toothpaste so as to get its maximum anticavity benefits while minimizing the risk of fluorosis attendant to overexposure. Children under 3, they say, should brush twice daily, with a smear of toothpaste containing at least 1,000ppm fluoride. While children between 3 and 6 years old should brush at least twice daily with toothpaste containing more than 1,000ppm fluoride. 
How do you treat fluorosis on teeth?
The intensity of your treatment will differ based on how acute your fluorosis might be. Mild cases might be successfully treated with only teeth bleaching. Moderate cases may require enamel microabrasion, a process which combines both chemical acid agents with mechanical friction to scrub stains from surface enamel. Treatment for the most extreme cases of fluorosis will partner microabrasion with composite fillings, for pitting, as well as crowns or veneers.   
Is microabrasion safe for teeth?
Medical consensus agrees on microabrasion's longevity and safety. Though the process involves the removal of a micro-thin layer of dental enamel, microabrasion is an atraumatic method for removing superficial stains and defects. 
References