Arm Lift (Brachioplasty)
Conveniently located to serve the areas of London, Manchester, Highgate and Birmingham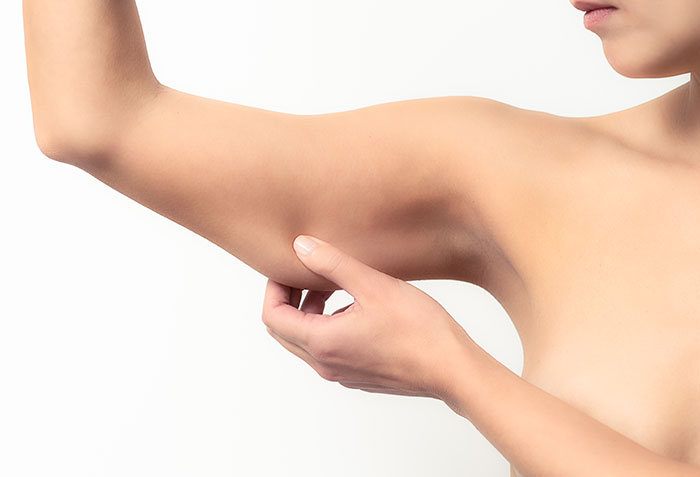 Age and weight loss may contribute to sagging skin of the upper arm. An arm lift can reduce and tighten the excess skin, making it an excellent solution for your cosmetic surgery goals.
Internationally sought after, Dr Riccardo Frati, MD is an expertly trained and experienced cosmetic surgeon serving London, Manchester, and Chelmsford. He can assist you in sculpting your arms to better suit your body following significant weight loss or to reverse the signs of ageing. 
About
Arm lift, or Brachioplasty, is a cosmetic surgical procedure that removes the excess skin and fat from the arms. Exercise can address any lax muscles in the arms, however, sagging, drooping skin and fat cannot be reduced through exercise alone. Lax skin will not return to its once supple and toned state without some intervention.
Brachioplasty can help you achieve more proportion and will give you the confidence to show off your arms!
Benefits
There are many benefits to an arm lift! Patients have reported enhanced self-esteem and confidence. Brachioplasty patients are excited about being able to fit their arms into snug-fitting shirts. Lastly, they are more willing to wear short sleeves or sleeveless tops.
Benefits of an Arm Lift
Greater self-esteem
Enhanced comfort in long-sleeves
Desire to flaunt arms in public
More defined and youthful-looking arms
Better results from exercise
If you are ready to realize the results of an arm lift in Manchester for yourself, contact Harley Surgery today to schedule a private consultation.
Candidates
Ideal candidates for brachioplasty are generally healthy adults who are dissatisfied with the look of their arms. Individuals looking to undergo an arm lift experience excess lax skin hanging from their upper arms. Patients maintain a steady weight and do not smoke. They also have realistic expectations regarding brachioplasty. Arm lift candidates are ready to see the gains from their exercise and diet regimen.
Consultation
During your confidential meeting, you will have the opportunity to discuss your goals and expectations from arm lift surgery. You will be expected to share the details of your health and medical history with Dr Frati. This includes disclosing all medications and supplements you may be taking.
A private, one-to-one consultation with Dr Frati is a first step in reaching your aesthetic goals.
From there, Dr Frati will explain the arm lift procedure and answer any questions you may have. He will conduct a physical examination of your arms and show you before and after photos to illustrate what could be possible with brachioplasty. 
If Dr Frati determines that you are a candidate for an arm lift, he will create a customized procedure plan for your surgery. You will receive an explanation of fees and pre- and post-operative instructions that you must follow closely to ensure the best results. 
Preparation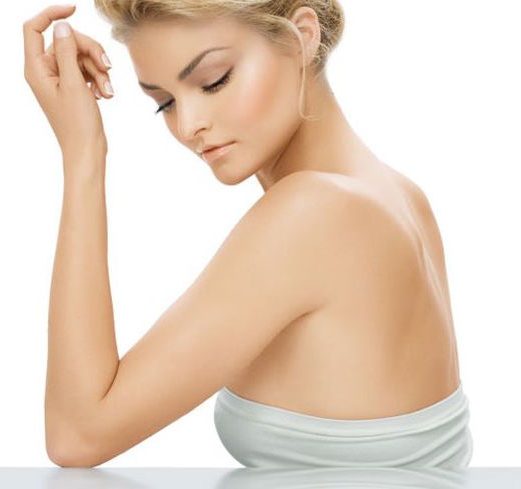 Preparing adequately prior to surgery is imperative for a safe and successful procedure and recovery. To prepare for surgery, Dr Frati will share detailed instructions with you. These may include stopping certain medications, such as blood thinners, for a prescribed period before and after surgery, to cease smoking, pick up prescribed medications and/or equipment before your surgery, and to continue living a healthy lifestyle.
It will be necessary to determine who will assist you after surgery. You must have an adult drive you home the day of surgery and stay with you for at least the next 24 hours. Dr Frati will share his professional medical advice with you as you prepare for your brachioplasty in London to ensure your most optimal results.
Procedure
The day of surgery is filled with many moving parts, so it is common to feel nervous. Dr Frati will meet with you before surgery to review the procedure plan with you. He may mark your arms to easily identify anatomical landmarks and incision sites during the operation. After easing your nerves, you will receive anaesthesia to make sure you are comfortable throughout the procedure. 
The entire procedure may take 3 hours depending on your unique case.
Depending on your cosmetic goals, Dr Frati may begin the procedure with VASER liposuction to sculpt the arms. This will remove fat around the arms and help create more definition. He will follow this by utilizing his guiding incision markings from the underarm to the elbow on the underside of your arms and excise the excess tissue. The remaining skin is redraped around the arms and sutured closed.
Recovery
Following an arm lift surgery, you should expect to experience swelling and tenderness at the treatment sites. Any discomfort may be addressed with prescribed pain medication. Your arms will be covered with bandages and drains may be placed in the incisions to remove fluid buildup. Dr Frati may direct you to wear compression sleeves to minimize swelling throughout the recovery period. 
You may not be able to lift your arms above shoulder level for the 3 weeks following surgery.
You should not participate in physical activities that would cause you to raise your arms above your head until after 8 weeks post-op. Dr Frati will inform you of what you can expect during recovery while in you pre-operative consultation. He will provide you with instructions which are specific to your case. 
Results
Take a look at our rave reviews to see what patients had to say about their amazing experiences with Dr Frati. 
The results of a brachioplasty are long-lasting! Barring any major fluctuations in weight, patients are able to enjoy their slimmer, tighter arms for many years! After brachioplasty, you can expect your confidence to soar as you show off those toned arms in your new short-sleeves. You can expect smoother contours of the arms. When coupled with proper exercise after healing, you can produce amazing results.
Contact Harley Surgery to schedule your brachioplasty consultation! You, too, can realize your aesthetic goals with arm lift surgery!
Cost
An arm lift procedure is as unique as you are. With this in mind, the cost for a brachioplasty in Manchester will be personalized to you. During your consultation, a breakdown of costs and the associated price will be provided to you.
FAQ
DO I HAVE TO UNDERGO LIPOSUCTION WITH AN ARM LIFT?
No, you do not need to have liposuction of the arms to undergo brachioplasty. During a consultation, Dr Frati will examine your arms and create a treatment plan tailored to your needs and desires. Usually, patients who have lost significant weight and have maintained a stable weight for some time, may not need liposuction to achieve their goals. Schedule a consult with Dr Frati at Harley Surgery to learn which approach may best meet your arm contouring needs. 
HOW LONG WILL MY SCAR BE AFTER AN ARM LIFT?
Depending on the amount of correction needed, the resultant scar may reach anywhere from the inside of the underarm to the elbow. In a "mini" arm lift, the scar may only stretch the length of the armpit. Dr Frati will discuss your goals and what can be expected when it comes to your brachioplasty scar.
IS AN ARM LIFT PAINFUL?
You may notice some discomfort following an arm lift surgery. This can be managed with pain medications prescribed by Dr Frati. Brachioplasty discomfort is well-tolerated by many patients. Swelling, bruising, and tenderness at the surgery sites should resolve in the days following brachioplasty. If at any time following your procedure you feel intolerable pain or experience adverse effects, contact Dr Frati right away at 0203 633 2619. 
HOW SOON AFTER BRACHIOPLASTY CAN I EXERCISE?
Please avoid strenuous activity for about one month post-op. Any activity that requires you to raise your arms above your shoulders should also be avoided for about 3-4 weeks. Raising your arms can cause the sutures to open, resulting in poor wound healing. If any time you notice your arm lift surgery site has become open, contact Dr Frati immediately so he can assist you appropriately.
WHY SHOULD I CHOOSE HARLEY SURGERY TO PERFORM MY BRACHIOPLASTY?
Dr Frati is a world-renowned cosmetic surgeon. His skill, experience, and expertise go unmatched when it comes to meeting the aesthetic goals of those in Chelmsford, Manchester, and London. His keen eye for detail speaks to the gorgeous results he obtains for his patients. With regards to your arm lift, Dr Frati will utilize his expertise and artistic abilities to create the toned, slimmed, and contoured arms you have always wanted!

In addition to working with a highly sought after physician, the staff at Harley Surgery will ensure your comfort and privacy while under Dr Frati's care. They are all committed to giving you the best overall experience as you consider, undergo, and recover from your brachioplasty.
Realizing your best self is a ring away. Reach out to Harley Surgery for your arm lift consultation in London by calling 0203 633 2619 or filling out our short contact form today!
Additional Resources
Mayo Clinic. (2019). Arm Lift. Retrieved from https://www.mayoclinic.org/tests-procedures/arm-lift/about/pac-20392955
American Society of Plastic Surgeons. (2019). Arm Lift: Brachioplasty. Retrieved from https://www.plasticsurgery.org/cosmetic-procedures/arm-lift
Gotter, A. (2017). Is arm lift right for you? Retrieved from https://www.healthline.com/health/cosmetic-surgery/brachioplasty