Breast Rejuvenation
Conveniently located to serve the areas of London, Manchester, Highgate and Birmingham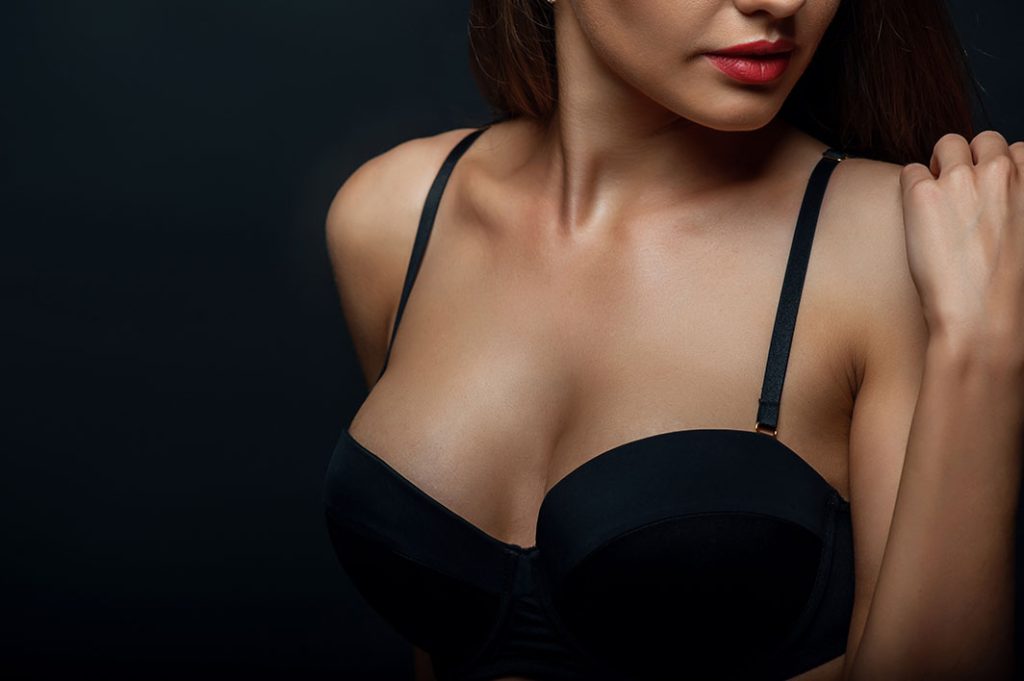 Breast rejuvenation is a combination of procedures that aim to turn back the clock on the breasts, nipples, and décolletage to create a bustline you will want to show off! Sagging, deflation, and loss of skin elasticity are common concerns that can be addressed with breast rejuvenation. If you want to walk with your head (and your breasts) held high, especially as you age, you might consider a breast rejuvenating procedure!
Board-certified surgeon Dr Riccardo Frati of Harley Surgery knows what his patients desire: youthful, firm, breasts that look gorgeous in and out of clothes. To find out more about the techniques he uses and the magic he can work on patients of all ages, read on. Then, call us to schedule a consultation. In London, Highgate, and Dolan Park, call +44 20 3633 2619, and in Manchester, call +44 16 1327 2139 or fill out this form to schedule an appointment.
And, be sure to follow our blog to read about the latest and greatest cosmetic treatments and procedures from Dr Frati!
What is Breast Rejuvenation?
Breast rejuvenation can involve a number of different procedures, all performed with the aim of restoring the appearance of the breasts. Dr Frati often combines breast lift surgery with nipple enhancement and areola reduction, as well as fat grafting and breast implants to achieve amazing results. The end goal is always a natural look that takes years off your appearance.
Patients with breasts that leave them feeling self-conscious or uncomfortable will delight in the results of breast rejuvenation. The procedures can be performed on women of any age, but are especially popular among those who have noticed changes in their breasts after pregnancy, weight loss, or simply as a result of the ageing process.
Do your breasts hang low? Does your skin look stretched or saggy? Are your nipples pointing downward? These are all signs that you may be a candidate for breast rejuvenation.
What is a Breast Uplift?
Also known as a mastopexy, a breast uplift raises and reshapes sagging breasts. It involves the removal of excess skin and tissue and the repositioning of the nipple and areola. Dr Frati often combines a breast uplift with implants to achieve optimal results. He can also create incredible cleavage using his specialized techniques and methods.
When performing the breast uplift, Dr Frati ensures that the incisions are made in strategic locations so that they can later be hidden by a bra or bathing suit. With an uplift, the incisions are usually made around the areola, vertically down from the areola to the breast crease, and along the natural curve of the breast crease.
Dr Frati will be pleased to share the results of his previous surgeries with you during your consultation so you have a better idea of what your breasts will look like in and out of your favourite top or low-cut dress.
There's no shame in wanting your breasts lifted and perky, whether you are returning them to a younger position or to where you've always wanted them. Your breasts are yours to enjoy and show off and you should feel confident in doing so!
Breast Lift vs. Breast Augmentation
What is the difference? A breast lift raises and reshapes sagging breasts by removing excess skin and tissue and repositioning the nipple and areola. [1] The procedure uses your own tissue to restore the breast profile, whereas a breast augmentation inserts an implant to add volume.
Implants can be used in conjunction with a lift for patients who desire both increased volume and improved positioning.
Nipple Enhancement
The nipple is one of the most important aesthetic features of the breast, and when it changes shape or size, it can be very noticeable. Nipple enhancement can involve a number of different procedures, all aimed at restoring a youthful look to the nipple.
For those who are happy with their breasts, but just want a little more "oomph" for their nipples, Dr Frati can perform nipple enhancement with dermal fillers. A few quick and easy injections can achieve sexy results with no downtime. Dermal fillers can also be used to balance out asymmetrical nipples, something that is very common and can be quite bothersome for patients.
The idea is the same as with dermal filler for the face: the filler is injected into the nipple to plump it up and give it a more youthful perk. The results are temporary, but patients love them because they look so natural! [2]
Breast Augmentation with Fat Transfer
Fat transfers are a way to enhance the breasts, and can be performed at the same time as an augmentation with implants, or as an all-natural alternative! This is a great option for patients who are looking for a subtle increase in volume, or to enhance their cleavage. Fat transfer involves taking fat from another area of the body (usually the abdomen or thighs) and injecting it into the breasts to create a fuller, more youthful look. [3]
This is a great option for patients who are not interested in implants or do not want the additional surgery of breast uplift. It is also a good option for patients who want to avoid the potential risks of implants, such as infection, capsular contracture, and rupture; though rare, they do happen.
The results of fat transfer breast augmentation are usually long-lasting, and patients love that they are using their own body fat to create a more youthful look. Fat transfer is performed in two stages: liposuction is performed to harvest the fat, which is then injected into the breasts. As a result, patients enjoy more slender contours elsewhere and fuller breasts.
Areola Reduction
The areola is the dark area around the nipple, and its size and shape can have a big impact on the overall look of the breast. Areola reduction is a surgical procedure that involves removing excess skin and tissue from the areola to reduce its size. This can be done alone or in combination with a breast lift, breast reduction, or nipple enhancement.
The results of areola reduction are immediately visible, and patients love how much younger and perkier their breasts look; this is a great procedure for those who have always been self-conscious about their large areolas or for those who have noticed that their areolas have increased in size over time. With pregnancy and breastfeeding, the areola can stretch and become larger, so this is a great option for new mums who want to restore their pre-baby breasts.
Décolletage Rejuvenation
In order to maintain your neck and décolletage, you should cleanse and moisturize it daily, similar to how you would care for your face. Apply sunscreen and gently brush your skin with a foaming cleanser once a day to remove oil and dirt particles; however, be careful to cause damage or irritation to this delicate skin.
If the skin on your décolletage could use a little help, or is showing signs of dullness or ageing, there are a number of different procedures that can be done to rejuvenate the area.
One popular procedure is microdermabrasion; this is a gentle exfoliation treatment that can be done in the office with no downtime. It can help to improve the appearance of sun damage, fine lines, and uneven skin texture.
Another option is a chemical peel, which can be done at varying depths depending on your goals and needs. Chemical peels remove the outer layer of damaged, aged skin, and create a controlled injury to the skin. This triggers the body's natural healing process, which leads to the production of new collagen and elastin, which can help to improve the appearance of fine lines, wrinkles, and uneven tone.
FaceTite for the Décolletage
If you are looking for a more dramatic rejuvenation of the décolletage, FaceTite may be the perfect option for you. FaceTite is a minimally-invasive procedure that uses radiofrequency energy to tighten the skin. It can be done in the office with local anaesthesia and usually takes less than an hour.
FaceTite can be used to improve the appearance of loose, crepey skin on the décolletage. It can also be used to improve the appearance of stubborn fat deposits that have not responded to diet and exercise, and can further sculpt the breasts.
What are the Benefits of Breast Rejuvenation?
Breast rejuvenation procedures can be combined and customized to a patient's unique needs. They can:
Improve the appearance of the breasts
Restore symmetry
Lift and reshape sagging breasts
Reshape and enlarge the areola
Improve the overall appearance of the chest
Create a more youthful look
Increase self-confidence
What's the Next Step?
If you are interested in learning more about breast rejuvenation, please call our office to schedule a consultation with Dr Frati. During your consultation, he will listen to your goals and concerns and evaluate your breasts and your skin to determine which procedure or combination of procedures will give you the best results. He will also answer any questions you may have about the procedures, so you can make an informed decision about your care.
To schedule a consultation in London, Highgate, and Dolan Park, call +44 20 3633 2619, and in Manchester, call +44 16 1327 2139 or fill out this form.
Candidates for Breast Rejuvenation in London
Good candidates for breast rejuvenation are:
Women who are unhappy with the appearance of their breasts
Women who have lost volume in their breasts due to weight loss or pregnancy
Women who have noticed changes in the quality of their skin due to ageing
Women who are in good overall health
Women who have realistic expectations for their results
If you are interested in learning more about breast rejuvenation and whether it is right for you, please call our office today!
What is the Cost of Breast Rejuvenation in London?
The cost of breast rejuvenation will vary depending on the procedures that are performed. A consultation with Dr Frati is the best way to get an accurate estimate of the cost of your procedure.
References
Ramanadham SR, Rose Johnson A. Breast Lift with and without Implant: A Synopsis and Primer for the Plastic Surgeon. Plastic and Reconstructive Surgery Global Open. 2020;8(10):e3057. doi:10.1097/GOX.0000000000003057
Bellman B, von Grote E, Nogueira A. Hyaluronic Acid Gel Filler for Nipple Enhancement Following Breast Reconstruction. Published 2017. https://cdn.mdedge.com/files/s3fs-public/Document/August-2017/CT100002107.PDF
Khouri, Roger K. M.D.; Eisenmann-Klein, Marita M.D.; Cardoso, Eufemiano M.D.; Cooley, Brian C. Ph.D.; Kacher, Daniel M.S.; Gombos, Eva M.D.; Baker, Thomas J. M.D.. Brava and Autologous Fat Transfer Is a Safe and Effective Breast Augmentation Alternative: Results of a 6-Year, 81-Patient, Prospective Multicenter Study. Plastic and Reconstructive Surgery: May 2012 – Volume 129 – Issue 5 – p 1173-1187 doi: 10.1097/PRS.0b013e31824a2db6