Deep Plane Facelift
Conveniently located to serve the areas of London, Manchester, Highgate and Birmingham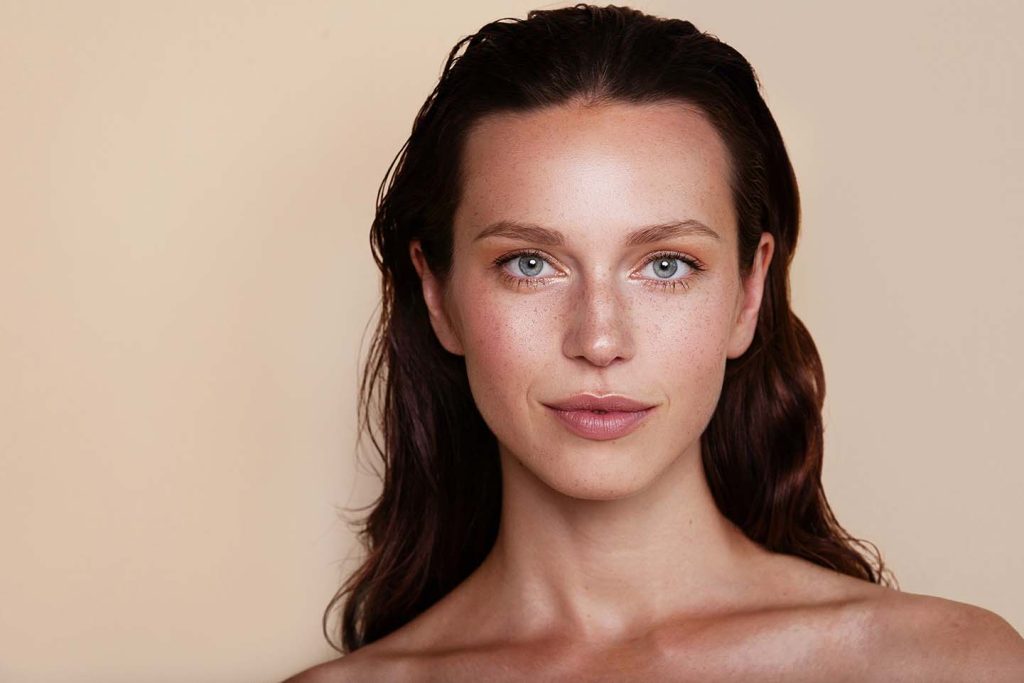 A deep plane facelift is a rejuvenating plastic surgery procedure that improves signs of aging by repositioning the underlying tissues of the face. The skin on our face is very delicate and factors like sun exposure and aging can cause skin laxity, wrinkles, and volume loss. When this point is reached, not even the best skin care regimen or dermal fillers can combat these effects. Your face is the first thing people notice about you, so it's important to make sure it appears as young as you feel!
A facelift is a common cosmetic procedure that restores facial definition and a youthful appearance. Dr Riccardo Frati of London's Harley Surgery often performs the deep plane facelift, an advanced facelift technique that provides natural-looking results and long-lasting comprehensive rejuvenation.
If you've been considering a facelift, make sure you choose an experienced plastic surgeon with a proven track record of beautiful results and satisfied patients. Schedule a personal consultation with Dr Frati at his offices in London, Birmingham, or Manchester by calling +44 20 3633 2619.
About
The deep plane facelift is a version of the traditional facelift procedure. During a facelift, the underlying facial muscles and other tissues (the superficial musculoaponeurotic system, or SMAS) are repositioned and excess skin is removed if necessary. With a deep plane facelift, Dr. Frati bypasses the SMAS in order to access the underlying layer and focuses on repositioning the "deeper plane." Longer-lasting and more natural-looking results can be achieved through this method. This is because, unlike a traditional facelift, a deep plane facelift leaves the muscle and skin attached to their structures during the procedure.
SMAS vs Deep Plane
The deep plane facelift technique creates more natural-looking results than a SMAS facelift because the four ligaments that anchor the layers of tissue to the underlying facial bone are actually released. This allows for more vertical lifting and restructuring. [1] When the ligaments are not released, the amount that the SMAS can be repositioned is limited, sometimes causing what is referred to as a "windswept look" because it is only able to be stretched horizontally. During a deep plane facelift, the deep plane is freed from the underlying fascia, and can then be mobilized. This allows for more extensive lifting of the entire midface, which is freed all the way down to the jawline. The deep plane is then lifted and sutured to the deep level of fascia. By using this deepest level of tissue as an anchoring point, "tension-free" results are achieved.[2]
If you're interested in a procedure that promises the very best results possible, a deep plane facelift is an excellent choice. Why wait to look younger? Contact our friendly staff at Harley Surgery located in London, England now to schedule a consultation!
Benefits
This advanced facelift technique has become so popular because you can get the rejuvenated appearance you desire without looking like you've had work done! A deep plane facelift allows for more critical areas of the face to be lifted, and can restore the ideal V-shaped facial contours of youth. And, because the lifted tissue is secured at the very deepest level, the overlying muscles, fat pads, and skin are able to rest in a youthful, elevated position – without any visible pulling or stretching.
Candidates
This procedure is best for men or women who want to address any of the following signs of aging of the mid to lower face:
Skin sagging
Volume loss
Loss of definition
Sunken cheeks
Jowls
Wrinkles
Nasolabial folds
While the majority of patients seeking facelifts tend to be in their 50s and 60s, we are seeing patients as young as in their 30s with the above-mentioned effects who also benefit greatly from this procedure. Patients should be at a healthy stable weight and a non-smoker (or at least be able to quit for a predetermined amount of time.) It is also important for patients seeking this procedure to have realistic expectations. A facelift will not stop the natural aging process but it will take years, if not decades, off your appearance for about 10-15 years.
Personal Consultation
During your consultation at Harley Surgery with Dr Riccardo Frati, he will listen to your concerns, desires, and medical history, and answer any questions you may have. He will then examine your face and, from all of the information he gathers, he'll be able to determine if a deep plane facelift is an appropriate procedure. If he believes your desired results can be attained with a deep plane facelift, a customized pre-op, post-op, and surgical plan will be created specifically for you.
Preparation
Once it is determined that a deep plane facelift is right for you, preparation instructions will be given to you. It is important to properly prepare for surgery to ensure the best results possible. For all patients, smoking and anti-inflammatory medications such as ibuprofen need to be avoided a few weeks before surgery. You shouldn't eat anything past midnight the night before surgery. Transportation after the surgery should be arranged too. Additional instructions specific to your preparation will also be provided.
Procedure
Facelift procedures are performed under general anaesthesia and take about two hours on average. Once you are anaesthetized, Dr Frati will make discreet incisions along the hairline and ears to lift the various layers of facial tissue and access the ligaments that need to be released. He will then restructure deep tissue, muscle, fat, and skin as necessary to achieve your desired contour. This may include improving cheek shape, restoring volume, decreasing the appearance of deep creases and wrinkles, and defining the jawline. Once the surgery is completed, drains will be placed to catch excess fluids and the sutured incisions will be covered. A compression garment will be wrapped around the head as well to aid in the healing process.
Recovery
A night or two spent in outpatient recovery is typically required. You will go home with the surgical site dressed and wrapped with an elastic garment. This is usually worn for the first several days to help reduce swelling. Any initial discomfort can easily be controlled with oral medication. Suture removal generally occurs within a week. Swelling and bruising tend to improve within two to three weeks, at which point light exercise can be resumed. Normal activity and exercise can typically be resumed in two months, but the doctor will give you specifics for your individual recovery during the consultation. Dr Frati will have you come into the office for follow-up visits to make sure that you are healing as planned.
Results
While final results take a few months to become visible, significant improvement can be seen as soon as the initial swelling subsides. You should feel comfortable attending social events within a few weeks after surgery. In comparison to a traditional facelift, the deep plane facelift tends to have longer-lasting results since the deeper levels are repositioned.[2]
Corresponding & Complementary Procedures
A deep plane facelift addresses signs of ageing of the mid to lower face. Those who want to address the upper face as well may benefit from adding a brow lift. A brow lift addresses lax forehead skin and creases that fillers can no longer remedy. Similar to a facelift, incisions are hidden along the hairline to reposition tissue and muscle and remove excess skin as necessary. Non-surgical dermal fillers can also be an option if you have forehead wrinkles but lax skin is not an issue. Fillers can also help create a more defined facial contour.
If you have a significant amount of facial volume loss, a fat transfer can be a great complementary procedure for extra definition and a longer-lasting solution than dermal fillers. Fat transfers are accomplished by performing liposuction on parts of the body that carry extra fat. That fat is then centrifuged to isolate the healthy fat cells, which are then injected into the areas of the face you wish to sculpt and define.
Dr Frati will be able to assess which corresponding procedures would be best for your cosmetic goals during a one-on-one consultation. Give us a call at +44 20 3633 2619, and a member of our staff will be happy to help!
Cost
The cost of a deep plane facelift varies based on each individual case. If you pair any corresponding procedures with your deep plane facelift this will also affect the cost. To receive an accurate estimate, please contact Harley Surgery and one of our staff members will be happy to schedule your consultation. After a discussion with the doctor and an examination of your face, an accurate quote can then be provided to you.
FAQ
Why would I get a deep plane facelift versus a traditional facelift?
Simply put, the most common reason someone would get a deep plane facelift instead of a traditional facelift is the longer-lasting and more natural-looking results since the tissue and muscle are being resculpted rather than pulled or stretched. 
How long do the results of a deep plane facelift typically last?
The longevity of deep plane facelift results will vary. But generally, deep plane facelift results can last between 10-15 years. This will vary in length for several reasons including how closely a patient follows pre and post-op instructions as well as the fact that everyone's anatomy is different.
Can I have other procedures performed at the same time as my facelift?
Yes. If you are interested in additional procedures Dr Frati will be happy to discuss them during your consultation with him. As a board-certified plastic surgeon, he will share with you his educated opinion on what additional procedures will help you achieve the overall look you desire.
Is the recovery process of a deep plane facelift different than a traditional facelift?
Yes. Because the skin is not separated from underlying structures, there isn't tension on the incisions like there would be with a traditional facelift. This makes for less pulling and therefore a quicker and smoother recovery.  
References
1. Baylis HI, Goldberg RA, Shorr N. The deep plane facelift: a 20-year evolution of technique. Ophthalmology. 2000 Mar;107(3):490-5. doi: 10.1016/s0161-6420(99)00125-6.
2. Blake S. Raggio, and Bhupendra C. Patel. "Deep Plane Facelift." National Library of Medicine, StatPearls, Jan. 2022, https://www.ncbi.nlm.nih.gov/books/NBK545277/#_article-21526_s19_.