Breast Implant Sizing
Conveniently located to serve the areas of London, Manchester, Highgate and Birmingham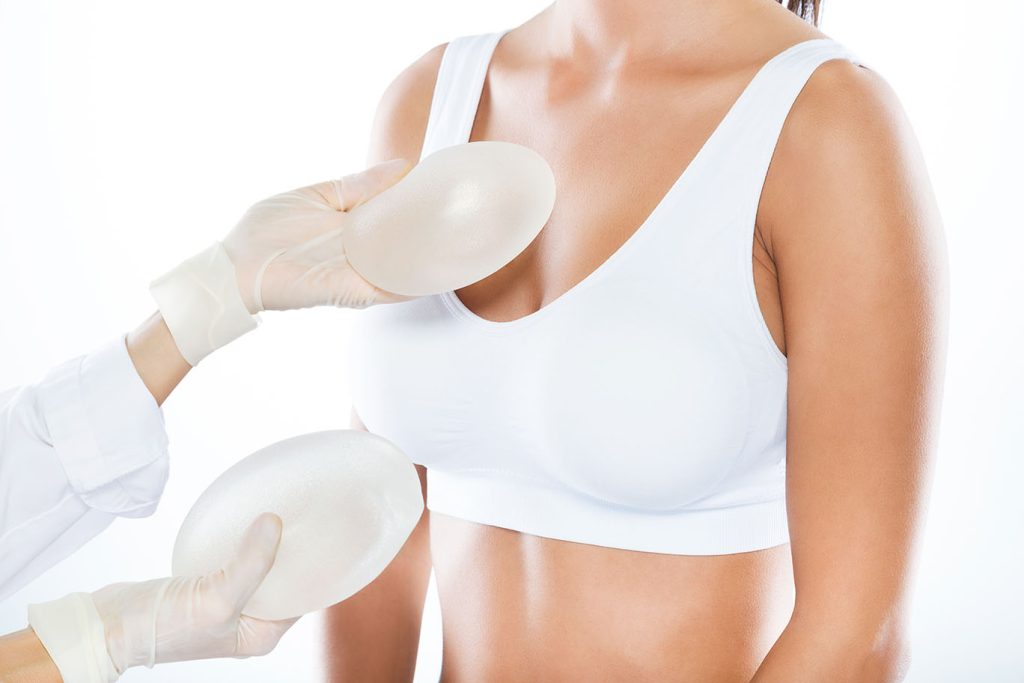 Guide to Implant Selection
Breast implant selection is a multi-faceted process that determines the best size, shape, and projection for your breast implants. The decision to undergo breast augmentation surgery is personal. Still, deciding which implants are suitable for your body can be aided by your surgeon's experience and precise calculations based on your body type and lifestyle choices. Despite your ideal aesthetic goals before surgery, the best approach to implant sizing considers what will look best on your body type and seamlessly integrate with your lifestyle and activity level. Women seeking breast augmentation want larger breasts, but the goal for augmented breasts often goes beyond silhouette improvements. By carefully planning your procedure before you set foot in the operating room, the results of your breast augmentation will tick all the right boxes.
Dr Riccardo Frati of Harley Surgery brings his extensive experience and surgical skill to London, Chelmsford, and Manchester patients. The artistic eye Dr Frati lends to his popular breast augmentation procedure spans the length of treatment, from selecting the best implants for each patient to the stunning final results. To learn more about Dr Frati's approach to choosing implant size, read on and when you are ready to schedule a consultation for surgery, call +44 20 3633 2619. We are standing by to take your call!
Patients who wish to keep up with Dr Frati and his team can follow our blog for innovative techniques, new procedures, and the latest developments in the world of aesthetic improvement.
Before and After Photos
Breast Augmentation
Before diving into breast implant sizing, let's talk about why people choose breast augmentation and what the surgery can and cannot achieve. Hundreds of thousands of women annually choose breast augmentation surgery to increase fullness and produce beautifully pleasing contours. [1]
There are many names for breast augmentation: augmentation mammoplasty, "breast aug", or "boob job", among them plus the many variations based on procedure specifics. Whatever the name, for this discussion, when we say breast augmentation, we are referring to using breast implants to increase breast size, restore volume lost after weight loss or pregnancy, or improve natural breast symmetry. Furthermore, breast implants are often used for breast reconstruction after mastectomy or injury.
Breast augmentation surgery can:
Increase the fullness and projection of your breasts
Improve the overall balance of breast and hip contours
Enhance your self-image and increase your confidence
Breast surgery cannot address sagging breasts; a breast uplift with implants called Augmentation-Mastopexy may be a better option for patients with significantly lax breast tissue.
What are the Benefits of Implant Sizing?
When your surgeon assists you by taking the extra time to find the implant size that will produce the most beautiful results, the likelihood that you'll be thrilled with your results increases significantly after surgery. Dr Frati will note whether this is your primary surgery or if you've undergone a breast augmentation in the past because your breast tissue may be affected by previous surgeries. Patients' preferences are a decisive factor, but choosing implants that "fit the breast" profile according to measurements and tissue type helps offer superior outcomes, which we can all agree is the goal of any cosmetic procedure!
Personal Consultation
When Dr Frati consults with his patients, he covers aesthetic goals, expected outcomes, and an overview of your health history. Then, examining the breast tissue is followed by state-of-the-art computer imaging software that can display your anticipated results before your very eyes. This 3D imaging technology will allow you to see how different shapes, sizes and projections look on your body type. Often, patients will express their desire not to go too big, yet when they see the 3D image of an equivalent to a B cup implant, they are shocked at how minimal the increase is.
Next, see your future breast implants from every angle to get a better idea of the projection – the distance from your chest that the implants extend – and the width that best complements your chest dimensions. This comprehensive system replaces the old methods of applying formulas and calculations because this incredible machine automatically produces the results.
Additionally, during your consultation, we will review any medications you take, the steps of your procedure, and recovery instructions. Breast augmentation has helped thousands of women in the UK fall in love with their breasts. So schedule your informative consultation today to see your future stunning self with your own eyes.
Finding Your Implant Size
3D imaging aside, the best size, shape, and projection for your implants still depend on factors like the width of the implant's base, the amount of skin stretch, and nipple-to-fold distance. [2] Here is the lowdown on implant sizing specifics:
Optimal Fill
Optimal implant fill creates adequate upper pole fill, which changes the look of your implants. The upper pole is the portion of the breast above the nipple, and the volume of the implant fill can create a natural-looking breast or a more busty, clearly enhanced breast with ample cleavage. Regardless of the desired outcome, Dr Frati must consider the implant's weight, which may affect the soft tissues long-term. [3]
Tissue Parameters
To estimate optimal fill, Dr Frati must take into account three key considerations:
The base width of the existing breast.
The degree of stretch that is present in the breast envelope.
The amount of existing breast tissue.
The envelope stretch also depends on factors like age, pregnancy, nursing, hormonal factors, and other considerations. [3]
Projection Factors
The projection of the breast implant is how far the breast projects from the chest outward. Implants come in many sizes and widths, but also many projections to accommodate variations in the breadth of patient chests to achieve the desired silhouette. Projection levels are divided into four categories:
Moderate Profile
Moderate Plus
High Profile
Ultrahigh Profile
Patient Specifics
Considering the patient's body mass index (BMI), height and dimensions are other critical factors when sizing implants. Furthermore, finding out more about the patient's lifestyle and activity levels will offer clues as to which size implants will best suit their current lifestyle. For example, is the patient active, or do they lead a more sedentary life? The patient can contribute many meaningful pieces of information that will assist Dr Frati in determining the best implant size and shape.
Silicone or Saline?
Silicone Implants
Silicone implants are the most popular choice for breast augmentation surgery patients. Silicone implants have a silicone shell and are filled with silicone gel. Patients find these implants a fantastic option because the gel mimics the feel of natural breast tissue. Silicone implants are safer today than in the past. Today, silicone implants are filled with cohesive silicone gel that feels even more natural and stays intact in case of rupture. The shell of some silicone gel implants is coated with polyurethane foam that breaks down over time. Polyurethane-coated implants were reintroduced in the UK in April 2005 and may reduce the risk of capsular contracture. [4]
Saline Implants
The benefits of saline implants are plentiful. Saline implants are filled with biocompatible saline once the implant is inside the patient's breast pocket. Should a rupture occur, the body will safely absorb the saline. Additionally, should the saline leak from the implant, the patient can immediately detect the change, as the breast would noticeably change shape, and appear to deflate. Using saline implants during breast augmentation also allows surgeons to completely eliminate scarring since the pre-filled shell can be inserted into the breast pocket through the navel or armpit.
Which Size Implant Is Best For You?
Breast implant sizes are measured in cubic centimetres or ccs. An increase in ccs will create extra fullness, while a lower cc measurement will create more natural-looking contours. Further adding to the aesthetics of implants is the shape of the implant. Most implants come in a round or teardrop shape. Round implants achieve voluptuous fullness, with more volume in the upper pole. In contrast, anatomical or teardrop-shaped implants give the patient more natural-looking breasts, with the volume focused on the lower pole. Dr Frati suggests you bring photos of breasts you find appealing so you can adequately convey your desired results and achieve the right size and fill.
Implant Placement
Other important preoperative decisions that influence your breast's appearance after surgery are where and how the implant will be placed. For example, pocket locations for implants can be:
Subglandular – Your breast implants will sit in a pocket below the parenchyma, also called the glandular mass.
Submuscular – The implants sit under the pectoral muscle.
Dual plane – This technique allows for partial coverage from the muscle and the glandular tissue. It will enable patients to take advantage of the benefits that each of these locations offers. [5]
What is the Cost of Breast Implant Surgery in London?
Dr Frati tailors each of his surgical procedures to the specifics of the patient's case. For that reason, we will be able to quote you an accurate price once we get an idea of the details of your surgery. So book your initial consultation to learn more about the cost of your breast augmentation. You can also ring us at +44 20 3633 2619 to reach a patient care coordinator.
We look forward to speaking with you!
References