Tummy Tuck
Conveniently located to serve the areas of London, Manchester, Highgate and Birmingham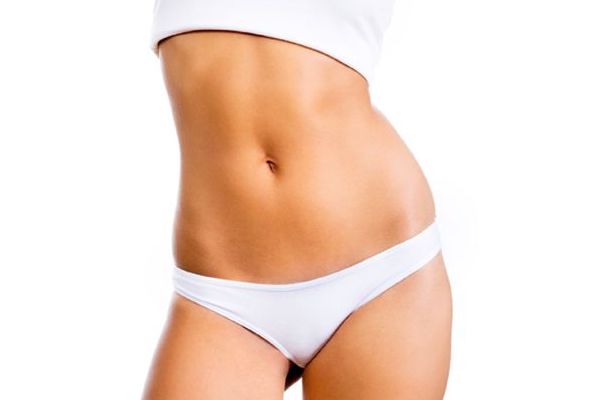 Abdominoplasty, or tummy tuck, is a body contouring procedure that trims off excess skin and fat from the abdomen to reveal a smoother, flatter stomach.
Unfortunately, surplus skin caused by ageing, genetics, pregnancy, or weight changes may develop around the abdomen. The procedure will easily excise unneeded skin, repair weak muscles, and tighten the skin by performing either a full or partial (mini) tummy tuck. Patients can count on a fully customised experience that will have a sleeker, sexier abdominal core. Dr Riccardo Frati is up to the task of creating a desired aesthetic. At Harley Surgery, patients can depend on excellent service and results. We only use advanced surgical methods to ensure efficacy and safety for patients. Interested men and women can schedule their consultation at our offices throughout England in London, Manchester, Highgate, or Manchester. Or, call +44 16 1327 2139 to reach patient coordinators at any location.
*RESULTS MAY VARY
About
A tummy tuck easily handles issues of unwanted skin that cannot be solved by diet and exercise. [1] Dr Frati's masterful excision of excess skin, targeted fat removal, and tightening the abdomen wall will produce enhanced contours for a midsection with proportions that flatter your unique anatomy. Depending on your condition, Dr Frati may afford two options to you. They include:
Partial or Mini Tummy Tuck
Patients with mild excess skin are usually selected for this method. Dr Frati makes a small incision at the lower abdomen, just above the pubic line. Then, Dr Frati will gently remove a small amount of fat. [1] In some cases, liposuction will be used. Abdominal muscles are then tightened to create a flatter appearance. The incision is then sutured closed. The smaller incision makes it easy to conceal under the bikini line.
*RESULTS MAY VARY
Full Tummy Tuck
This common method is perfect for patients with moderate to substantial amounts of lax skin. This surgery involves making two incisions: one running hip to hip above the pubic line and the other around the navel. The skin is lifted, and abdominal muscles are tightened. Liposuction may also be performed to aid Dr Frati in reducing excess pockets of fat. Once the desired aesthetic is achieved, the skin is redraped with improved tension, and a new opening for the belly button is made. Excess skin is trimmed and incisions are sutured closed.
*RESULTS MAY VARY
Benefits
Abdominoplasty will have a lasting impact on your silhouette. The procedure provides a renewed self-confidence all thanks to a tighter, more attractive abdominal core. You'll also enjoy a boost in self-confidence!
An abdominoplasty also provides patients with:
Less excess skin to reveal attractive abdominal contours
Repaired strained abdominal muscles
Improved self-confidence
Firmer, flatter stomach
Better hip-to-waist ratio
Increased choices in clothing
Long-lasting results
*RESULTS MAY VARY
Candidates
Tummy tuck patients look to this procedure because they are dissatisfied with their midsection. An informative visit with Dr Frati will discuss eligibility requirements. Interested patients should be mindful of:
Health: Patients are encouraged to be in general good health without serious health issues.
Commitment: Eating right and working out regularly after your recovery is highly recommended to upkeep results.
Skin: Patients unhappy with loose, lax skin and tissue forming in the abdominal area caused by past surgeries, pregnancies, weight loss, or ageing.
Weight: Candidates should be at a BMI of less than 35. It should be noted that a tummy tuck should not be treated as a weight loss program.
Pregnancy: Women patients are advised to be finished with their pregnancies.
Expectations: Have positive and sensible expectations of what a tummy tuck can do.
Harley Surgery will gladly help you visualise your ideal aesthetic at your consultation. Schedule yours with Dr Frati by using the contact form or by phoning +44 20 3633 2619 to reach any of our offices in England.
Personal Consultation
Dr Riccardo Frati is one of the most highly talked about cosmetic surgeons in England. His pioneering and innovative techniques have been featured on ITV's This Morning, GMTV, and Channel 4's 10 Years Younger. He has received a world-class education from the University of Rome with honours, is a frequent guest speaker at conferences, and maintains memberships in cosmetic organisations such as Highgate Hospital in Highgate and The Pines Hospital in Manchester.
During your private meeting, you'll discuss your desired results. We encourage our patients to ask any questions. This gives us an understanding of your expectations and determines how we can help. Next, we'll examine the skin elasticity of your abdomen. After we have solidified an approach, we'll develop a treatment plan and estimate your recovery time. Once we've created a course of action, we'll go over how your tummy tuck surgery will give you an optimised abdominal profile. Finally, we'll conclude the consultation by scheduling your surgery and providing you with a list of preparatory items to complete beforehand. Please make sure to complete them carefully to ensure a smooth procedure with excellent results.
Attain an ideal aesthetic for your upper body with a tummy tuck procedure. Start the process by calling +44 20 3633 2619 to schedule a consultation at our London, Manchester, Highgate, or Birmingham offices. You can also schedule by using our online contact form.
While you wait, we invite you to connect with us and join the discussion. Have a look at informative blog posts or leave and comment on our Instagram.
*RESULTS MAY VARY
Preparation
Preparation is essential to your surgery. Following the instructions will help build a positive experience and ensure excellent outcomes. Below are a few things to take care of before surgery:
Cut out smoking a few weeks before and throughout the recovery process. Smoking can constrict blood flow and hamper recovery.
Modify intake of any current medication you take, such as anti-inflammatories. They may increase the chances of bleeding during surgery.
Visit the chemist shop and pick up medications ordered by Dr Frati.
Inform your supervisor you may need to take 1-2 weeks off to recuperate.
Plan for a ride home as being under anaesthesia may make you unable to do so.
Procedure
Once settled, anaesthesia will be administered for your comfort. Dr Frati will make the aforementioned incisions in the lower abdomen based on your treatment plan. Skin will then be removed and the muscles in the abdominal wall are repaired and tightened. Once the desired look is achieved, Dr Frati will close the incisions with sutures. Depending on the extent of your treatment, your treatment can last up to four hours.
Recovery
Your recovery journey can last anywhere from 6-8 weeks. With each passing week, you'll get progressively better and will begin to be able to enjoy your results. Until then, movement may be limited because of the mild swelling and discomfort. Drains may have been placed in your incisions to allow the release of fluids. [2][3] Dr Frati will provide instructions on how to maintain them until they are removed. Make sure to take the prescribed medication as directed and take short brisk walks to facilitate blood flow. Light activities and desk work can resume within 2-4 weeks. Strenuous activity such as exercises can start in an additional six weeks. A compression garment will also be given to you to wear for two weeks to maintain the integrity of the results and prevent swelling.
*RESULTS MAY VARY
Results
Results will gradually emerge as swelling and bruising subside. Patients will also notice better movement, enjoy finding better-fitting clothing, and of course, experience restored self-confidence about their body. Results are long-lasting as long as you maintain a healthy life with a regular diet and exercise.
*RESULTS MAY VARY
Corresponding & Complementary Procedures
Dr Frati is pleased to offer a slew of cosmetic treatments for patients. Patients looking to target multiple areas of the body may benefit from the other surgical procedures. Dr Frati may recommend the following at your consultation:
Cost
Several factors will influence the final cost of your tummy tuck procedure. This will include the exact tummy tuck method utilised, whether liposuction is combined with your procedure, and whether any corresponding treatments were added on. An accurate quote will be given to you at your consultation.
*RESULTS MAY VARY
FAQ
Are Tummy Tucks Covered By the National Health Service (NHS)?
No. Since abdominoplasty is usually considered cosmetic surgery, they are not covered through the NHS.
How Long Does It Take to Recover?
Recovery can look different for every patient. Nonetheless, full recovery usually takes 6-8 weeks. Performing light tasks and work can be resumed within two weeks; physically demanding activities will require more downtime. 
Will I have a Scar After My Surgery?
You may have a scar. However, be rest assured that any scarring will be hidden discreetly along the lower abdomen. 
References
Branford, O. (2018). Abdominoplasty procedure. Journal of Aesthetic Nursing, 7(10), 542–545. https://doi.org/10.12968/joan.2018.7.10.542
Najera, R. M., Asheld, W., Sayeed, S. M., & Glickman, L. T. (2011). Comparison of Seroma Formation following Abdominoplasty with or without Liposuction. Plastic and Reconstructive Surgery, 127(1), 417–422. https://doi.org/10.1097/PRS.0b013e3181f95763
Regan, J.-P., & Casaubon, J. T. (2020). Abdominoplasty (Tummy Tuck). PubMed; StatPearls Publishing. https://www.ncbi.nlm.nih.gov/books/NBK431058/