Tummy Tuck
Conveniently located to serve the areas of London, Manchester, Highgate and Birmingham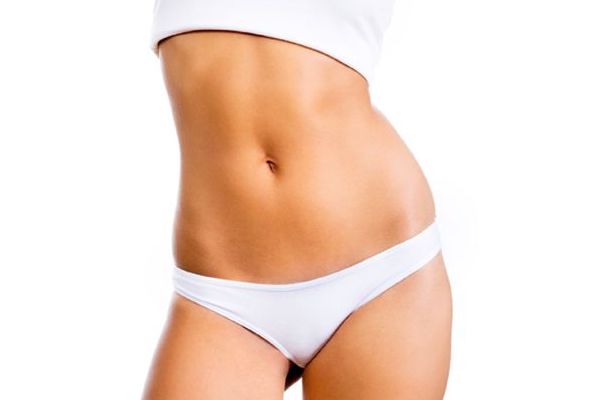 Whether aging, giving birth, or losing weight has caused the skin of your stomach to sag or stretch downward, a tummy tuck is a great solution. A tummy tuck is a cosmetic procedure that removes stretched skin and repairs underlying abdominal muscles to help the stomach appear flat and toned. The surgery is often paired with liposuction to give our patients their best results.
What is a Tummy Tuck?
A tummy tuck, also known as an abdominoplasty, is a cosmetic procedure that removes excess skin and fat from the abdomen. The tummy tuck is also effective for repairing stretched and weakened abdominal muscles. This procedure helps our patients have a more attractive profile and enjoy a smooth, flat stomach.
Loose skin is often the result of aging, genetics, a previous surgery, fluctuations in weight or pregnancy. In fact, a tummy tuck is a common procedure included in a mommy makeover. Mommy makeovers are cosmetic procedures designed to help mothers obtain their pre-baby body. A tummy tuck may even help in the removal of stretch-marked skin.
A tummy tuck is a great procedure for healthy individuals if dieting and exercise are just not helping. An abdominoplasty often requires an incision from hip to hip just above the pubic hairline. Through this incision, the surgeon will be able to access your abdominal wall and remove unnecessary skin and tissue. The result will be a slimmer, more smooth appearance.
There are two forms of tummy tucks we can perform, a partial tummy tuck or a full tummy tuck.
Partial Tummy Tuck
This procedure is also known as a mini tummy tuck and is a good option for individuals who have a minimal amount of excess skin and tissue to remove. A mini tummy tuck requires a small incision along the lower abdomen. This surgery will not include muscle repair or tightening, nor will it involve belly button repositioning.
Full Tummy Tuck
The full abdominoplasty is the more common of the two procedures and is perfect for moderate to large amounts of drooping skin and tissue. A longer incision is made from hip to hip to remove the unwanted tissue. The abdominal muscles will be tightened and, due to the amount of skin being removed, the belly button will be repositioned.
The details of these procedures will be discussed in your consultation along with our recommendation of which technique will best improve your appearance.
The Difference of a Tummy Tuck With Us
At our office, you know you can depend on excellent service with great results.
We use advanced methods to ensure the safety of our patients and efficacy of procedures. The incision involved in a tummy tuck is made discreetly so it can be hidden under clothes like underwear and bikini bottoms. Our goal is for you to look your best!
We have performed cosmetic enhancements for many celebrities and are frequently sought after for the great results we achieve. If you are interested in a tummy tuck, schedule a consultation with us today.
Benefits
An abdominoplasty will have a big impact on your appearance. Excess skin that droops around the middle of the body can be unattractive and cause you to be self-conscious. We want you to look and feel your best! A tummy tuck will help smooth your contours and help you appear healthy. The primary benefit of this treatment is how impactful it is on your appearance. Not only will an abdominoplasty improve how your stomach looks, it will have a big impact on your overall appearance. Clothes will fit better and you won't have to worry about a bumpy profile.
Candidates
Healthy men and women who are bothered by loose, excess skin around their midsection are great candidates for abdominoplasty. We will take the time to learn more about your concerns and design a treatment plan that achieves your best outcome. A consultation is the best way to learn if a tummy tuck is a healthy option for you.
Personal Consultation
During your private meeting with one of our highly qualified surgeons, you will have the chance to learn more about the tummy tuck procedure and how your best results will be achieved. We encourage you to think about questions and concerns you may have and write them down prior to your consultation. Bringing in a list of questions will make sure all your points of interest are addressed. We want you to be well-informed on how a tummy tuck will improve your appearance.
We will take the time to ask about your health, past-procedures, and medications. This information along with an examination of your abdomen will help us create a healthy, safe treatment plan for you.
Preparation
Preparation is key to ensuring you are in good health for surgery. Following the instructions laid out by our staff will help you have a positive experience and ensure a great outcome! You will need to arrange rides to and from the appointment.
Most tummy tucks require a day or two stay at the hospital. You'll need to have a friend drive you home and stay with you for a few days as you adjust to movement.
Fill prescriptions and pick them up a few days before the surgery. They will be an important part of a comfortable, relaxing recovery.
We will inform you how many days to take off from work to ensure you have plenty of time to recover.
Tummy Tuck Procedure
The details of your surgery will be planned out in your consultation and may differ from the summary below.
An abdominoplasty is performed under general anesthesia and may take a few hours. Liposuction is often used alongside a tummy tuck to remove excess fat deposits and improve the end results.
Once the anesthesia has taken effect, the surgeon will apply an incision along the lower abdomen. Through this incision, excess saggy skin will be excised. The muscles of the abdominal wall will be repaired and tightened. Once the midsection has been artfully sculpted, the incision will be closed and bandaged. You will be taken to a recovery room where you will be monitored until you are awake.
Recovery
After surgery, you will be monitored by staff.
You may need to stay as long as two days to ensure you are recovering well and can return home. Once at home, it will be a great help to have a friend around to help you walk and adjust to movements. You will need to sleep on your back for a few weeks to ensure pressure is not applied to the incision. You will also need to keep your abdomen elevated by placing a pillow beneath your bottom.
Swelling and bruising will decrease within a few weeks.
Any discomfort caused by these symptoms or sensitivity can be controlled with prescribed medications. Prescriptions are often only needed for about five days, after which over-the-counter medications can be used.
The key to a healthy recovery is to follow the instructions we provide and attend follow-up appointments. Post-operative appointments will allow us to observe your healing process and make sure you are healthy.
Results
Patients often notice a difference in their abdomen after surgery. The stomach appears flatter and the once the bandages are removed and swelling goes down, the outcome is significant! This procedure provides dramatic changes in the profile of the patient.
The best way to keep your abs looking toned and slim is to live a healthy lifestyle.
Activities that increase your heart beat will improve your overall health and help you maintain a healthy weight. Eating healthy alongside being active will keep your results consistent for years to come.
Cost
A tummy tuck is a great solution to inelastic skin around the abdomen. This skin may overhand pants and be unflattering to your profile. An abdominoplasty performed by one of our highly trained, experienced surgeons will allow you to achieve the contours that make you look and feel amazing.
The best way to learn about pricing is to schedule a consultation with us. We personalize each treatment to the anatomical features and desired outcome of our patients.
FAQs
Can a tummy tuck be covered by insurance?
A tummy tuck is rarely covered by health insurance. This is because tummy tucks are considered cosmetic procedures. If you are interested in learning more about what surgeries your insurance covers, give them a call today.
How long does it take to recover from a tummy tuck?
The recovery length of a tummy tuck will be unique for everyone. On average, it takes about six to eight weeks for patients to return to regular activities. Those with a sedentary job can often return to work after a week or two. Physically demanding jobs will require more downtime.
Do you have a scar after tummy tuck?
Yes. The scars we create are very neat and will be hidden discreetly along the lower abdomen. Underwear and other similar clothing should be able to hide the scar.