Closed Rhinoplasty vs. Open Rhinoplasty
Conveniently located to serve the areas of London, Manchester, Highgate and Birmingham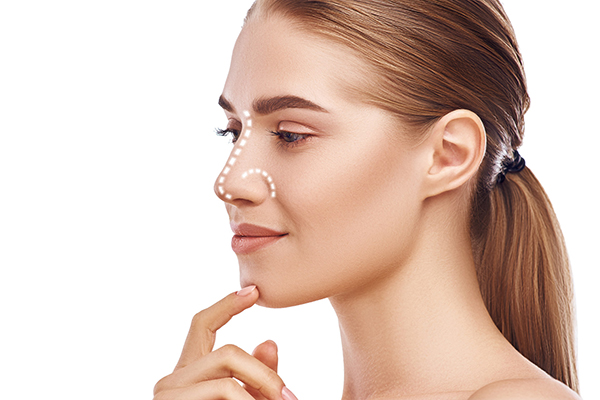 Closed and open rhinoplasty are variations on the familiar "nose job" procedure. The patient's degree of aesthetic enhancement shall determine if their surgery is a closed rhinoplasty vs. an open rhinoplasty.
Open your mind to the latest on all of Dr Frati's stellar services by checking out our informative plastic surgery blog. 
An Open-Book Test on Nose Job Techniques
The classic Rhinoplasty procedure has gone through a lot of refinement over the centuries. Its long history can be traced back to an ancient Indian medical book that includes procedural notes on facial reconstruction surgery for people who'd had their nose cut off as punishment.[1] Today, the surgical tools and techniques for performing rhinoplasty have never been more advanced and have never been more widely available. Dr Riccardo Frati believes that this is, indeed, a golden age and that he is the one to make it shine!  
What Is the Difference Between Open and Closed Rhinoplasty?
Dr Frati chooses to perform an open or closed rhinoplasty procedure depending upon how the underlying nasal skeleton affects the nose's shape and contour. More profound modification might require open rhinoplasty. Closed rhinoplasty is simpler and less invasive.
Open Rhinoplasty
A nose job in the "open" technique allows the most visibility of the fundamental nasal structures. Open rhinoplasty involves creating an incision along the width of the columella and lifting the skin so as to allow greater visibility and increased precision. The approach grants Dr Frati full access to the nose's delicate architecture, including the elegant scaffolding at the nasal tip.
Closed Rhinoplasty
Closed rhinoplasty requires a more precise technique. Dr Frati makes fewer incisions to minimize scarring. The surgical method involves accessing inner nasal structures via the nostrils. A closed rhinoplasty may be appropriate for minor corrections and reshaping. This method is less invasive which means a reduced recovery time and less post-procedure swelling than in open rhinoplasty.
Contact our offices in London or Manchester to schedule your personal consultation with Dr Riccardo Frati. 
Call us: 0203 633 2619
Before and After Photos
Benefits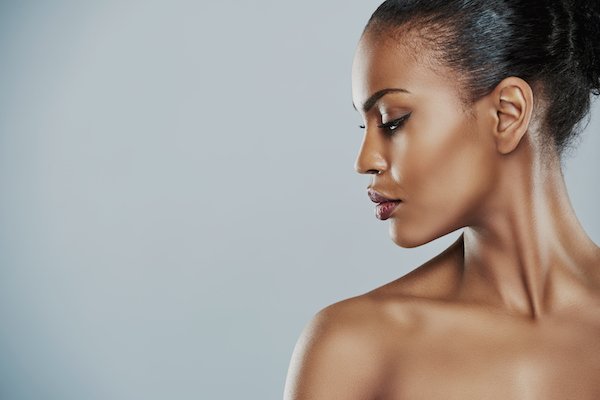 The benefits of a nose job are two-fold. The most visible of them is clearly cosmetic enhancement. Your nose is the central feature of your face. By bringing it into better balance with your face's natural aesthetic flow, rhinoplasty can improve your entire appearance.[2] There are functional benefits to the procedure, as well. If you have a deviated septum or other nasal issues, a rhinoplasty will help you breathe with ease.
Is Closed or Open Rhinoplasty Better?
The best rhinoplasty procedure is the one that's right for you. Both open and closed nose jobs offer their unique set of advantages. Open rhinoplasty is better suited for a bigger nose job. Open rhinoplasty will allow Dr Frati the greatest access to your nose. But whenever it is feasible Dr Frati will always opt for the minimal amount of incisions. A closed nose job will shorten your recovery time. It is ideal for simpler surgeries.
Your Personal Consultation with Dr Frati
Dr Riccardo Frati is a multidisciplinary master of the ancient secrets of the nose job. He is a versatile virtuoso of open and closed rhinoplasties. Might you qualify for either procedure? At your private consultation, Dr Frati shall discuss your medical history, investigate your present health and scale the heights of your loftiest aesthetic aspirations. It may be helpful to bring some photos with you to point the way for Dr Frati to the nose of your dreams.
Contact Harley Surgery to set your appointment with Dr Frati. Call 0203 633 2619 (in London) or 0161 327 2139 (in Manchester).  
Preparation & Procedure
As with any nose reshaping surgery, Dr Frati shall make his incisions in the skin of the nose. This will allow him access to the bone and cartilage within.[3] This is where the doctor will do most of his work. The full scope of that work plays into the procedure from the very beginning. Dr Frati sincerely strives to minimise the number of incisions for the patient. The cramped and delicate work of a closed nose job is worth the effort.
Patient comfort and safety are always paramount. 
During a closed rhinoplasty, two incisions are made inside each nostril. An open nose job includes the same two incisions, but one additional incision is made on the underside of the nose along the columella. That final trans-columellar incision allows Dr Frati to peel back the skin of the nose like a bridal veil. The art and science of each custom rhinoplasty achieves its climax when Dr Frati carefully decides exactly how he shall sculpt the bone and cartilage to achieve the patient's goals.
Recovery & Results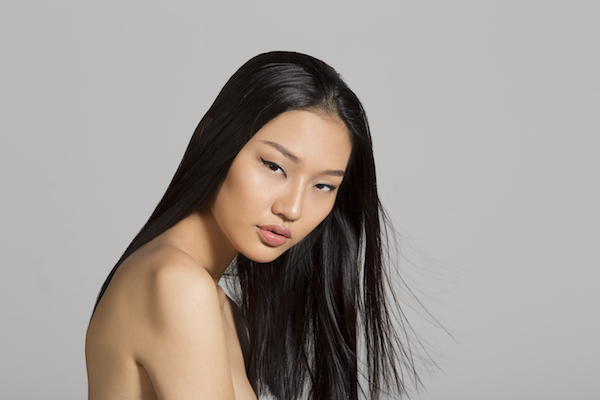 Recovery from rhinoplasty takes about two to three weeks. Bruising and swelling may impact your vision.[4] Dr Frati will prescribe pain medication to manage your discomfort for your first week of recovery. A follow-up appointment with Dr Frati will allow him to examine your nose and make sure you are healing well. These appointments are a crucial step in the recovery process to ensure ideal results.
Once your bandages are removed, you will notice the impressive results achieved during surgery. Your final results will emerge after a few weeks when swelling and bruising have dissipated.
Does a Nose Job Last Forever?
The results of rhinoplasty surgery will be long-lasting. While initial swelling subsides within a few weeks, it may take up to a year for your new nasal contour to fully blossom. Both an open and closed nose job involves shaping, sculpting and even grafting elements of your face's essential architecture. A nose job will endure for as long as you do.
How Much Does Rhinoplasty Cost in the UK?
Rhinoplasty is a highly customized procedure. Your first step involves a confidential consultation with Dr Fraiti. During this appointment, Dr Frati will determine your candidacy for surgery. He will also set some realistic expectations for the procedure. Once he has become acquainted with your case, he shall quote you an accurate cost.  
In the hands of an experienced cosmetic surgery specialist like Dr Riccardo Frati, you can restore symmetry to your appearance. Contact our offices in London or Manchester to schedule your personal consultation
This Is, Indeed, a Golden Age
Today, you can augment your appearance as little or as much as you like. Dr Frati is clearly equipped to enhance the aesthetics of your face's central feature. He frequently performs many successful open and closed nose jobs—whatever the situation demands! Dr Fraiti's London-based practice is in the cosmopolitan centre of the United Kingdom. His office on Harley Street was built by his tempered approach to success. Dr Frati always applies the appropriate amount of intention to any endeavour. In the case of rhinoplasty, he first determines if a full, open nose job is necessary, or if only the closed variety will do.
This is, indeed, a golden age, when harmonious perfection may yet be unveiled at last! Until that day, Dr Frati shall continue his quest, riding like Parsifal in search of the Holy Grail, piercing the veil of extremes to achieve his balanced and dynamic approach.
FAQ
What is the difference between an open and closed rhinoplasty?
There are two prevailing approaches to the classic nose job: an open or closed rhinoplasty. Closed rhinoplasty is for simpler procedures. The technique is an attempt to minimize the surgical incisions for the sake of the patient. In open rhinoplasty, the surgeon makes additional incisions to partially separate the "hood" of nasal skin that enshrouds the skeletal structures.   
Does closed rhinoplasty heal faster?
Closed rhinoplasty has a shorter recovery time. The technique is not ideally suited to every instance but for patients who only seek subtle enhancement, a closed rhinoplasty will reduce the impact of the procedure. 
What is the best age to get a nose job?
Most 13-year-old girls and 15-year-old boys are old enough physically for a rhinoplasty. However, a patient's emotional maturity also plays a role in the timing of plastic surgery. Teens and young adults need to approach this procedure for what it is: a better nose. Although it won't make them more popular, the increase in self-confidence that often follows the procedure can often bring young patients out of their self-induced shell, thereby leading to more friends and participation in age-appropriate activities.
References