Breast Reduction with Liposuction
Conveniently located to serve the areas of London, Manchester, Highgate and Birmingham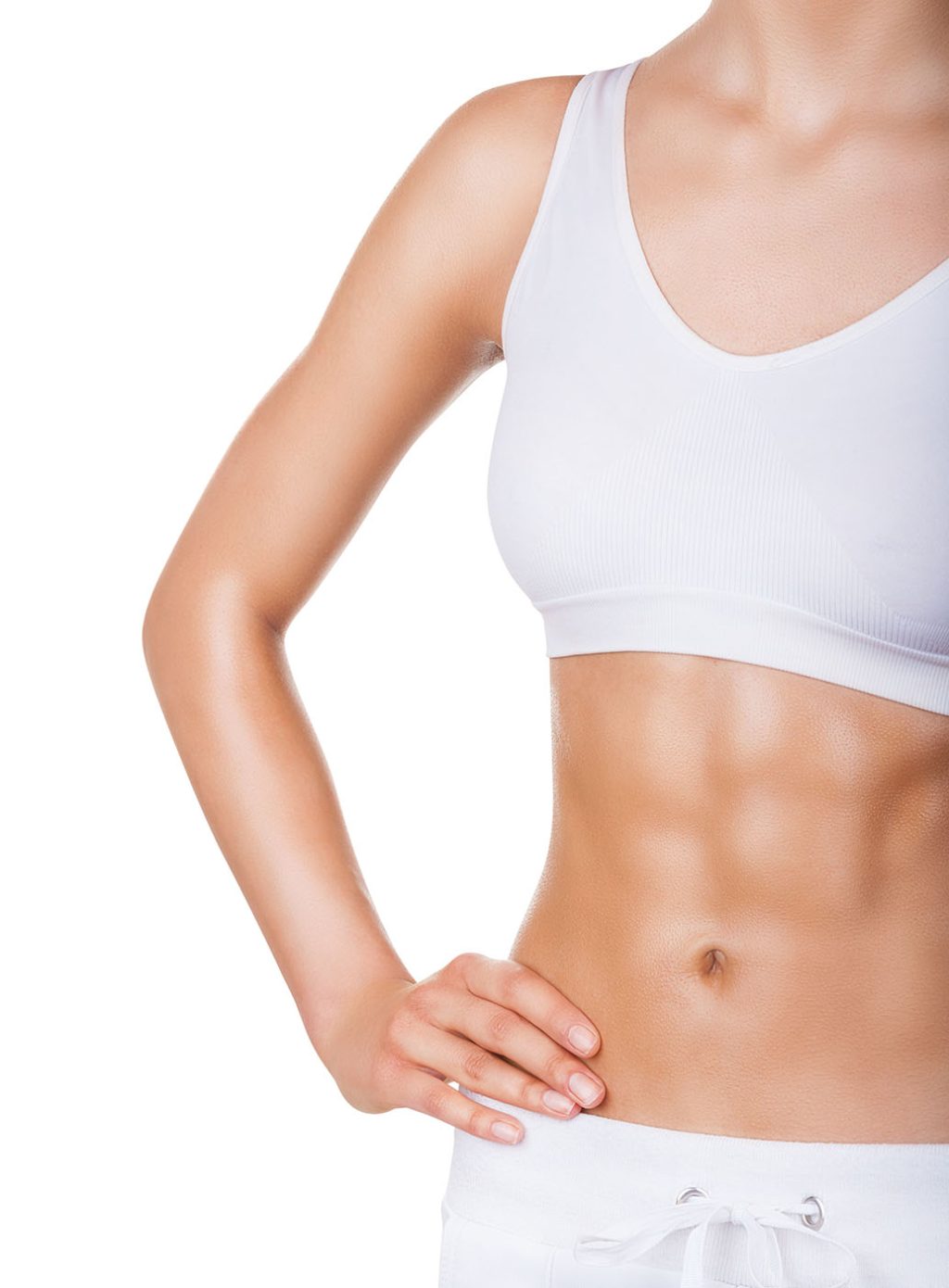 Breast reduction can reduce the size and weight of the breasts. Some women feel that their breasts are too large and want a breast reduction to make them smaller and more proportional to their bodies. Other women may have back, neck, or shoulder pain, skin irritation under the breasts, or indentations in their shoulders from their bra straps. Breast reduction can relieve these symptoms and give the breasts a more youthful shape. Liposuction is often used during breast reduction surgery to remove excess fat from and around the breasts for beautiful contours.
In London, the premiere plastic surgeon addressing the concerns of both men and women through various surgical procedures is Dr Riccardo Frati. A highly sought-after specialist, he has over two decades of experience helping patients enhance their natural beauty or address specific areas they would like to improve. If you're considering a breast reduction, Harley Surgery has a variety of methods to choose from, and we can discuss these with you during your consultation. So why wait? Don't let large, uncomfortable breasts hold you back any longer. Contact us today to book a consultation. In London and the surrounding areas, call +44 20 3633 2619; in Manchester, call +44 16 1327 2139. You can also fill out this form for a returned call.
Are you interested in learning more about how Dr Frati can help you achieve your desired look? See our before and after gallery below, and follow Dr Frati's blog.
About Breast Reduction
Women with large breasts carry an undue burden that can lead to back pain, neck strain, and other posture problems. In addition, some women dislike the unwanted attention they get from having large breasts. Others simply want breasts that are more proportionate to the rest of their body. And still, others want to run, jump and play sports with greater ease. Breast reduction can give women an improved quality of life.
When it comes to reducing the size of breasts, several options are available. First, some women attempt to go the natural route, using dietary changes to achieve their desired results. The only problem with this is that it can often take months or even years to see any significant changes, and it usually doesn't work; we can't select from which areas we'll lose fat cells unless that selection is surgical.
For those who want faster, focused results, there are two main types of breast reduction surgery: liposuction and traditional.
Liposuction
Liposuction is less invasive, causes less scarring, and has a shorter recovery time than other surgical approaches to breast reduction. In addition, it can be done as an outpatient procedure, which means you won't have to stay in the hospital overnight. During the procedure, a small tube (cannula) is inserted through tiny incisions in the skin. Then, using a suctioning device, the surgeon breaks up the fat cells and suctions them out of the body.
Traditional
Traditional breast reduction surgery is a bit more invasive, involving making an incision around the areola, down the breast, and sometimes along the crease underneath the breast; this allows the surgeon to remove excess skin, tissue, and fat. The incisions are then closed with stitches.
What are the Benefits of a Breast Reduction with Liposuction?
Liposuction breast reduction is a quick procedure with few complications and an easy recovery period and can be a helpful alternative to traditional breast reduction surgery for many patients. [1] 
In addition to making the breasts smaller, breast reduction surgery can also:
Relieve pain in the back, neck, and shoulders
Make it easier to wear a more comprehensive selection of clothing
Make high-impact activities easier
Enhance self-esteem and quality of life
Give the breasts a more youthful shape
Plus, with a breast reduction with liposuction, you will benefit from the shorter surgical and recovery time, which means you get to show off your new breasts that much sooner!
Contact us today if you are considering breast reduction surgery and want to learn more about your options. Dr Frati and his team would be more than happy to answer any of your questions and help you achieve your desired results.
More About Liposuction for Breast Reduction
The rate of liposuction procedures performed on women rose by 19% in 2019 and continues to gain popularity. [2] Liposuction is an excellent way to target and remove pockets of unwanted fat from the body and can be used to improve the appearance of many areas, including the following:
Arms
Legs
Buttocks
Stomach
Neck
Back
But liposuction for breast reduction? That's right! Liposuction can also be used to reduce the size of breasts with beautiful results for the right patient.
Candidates for Breast Reduction with Liposuction
While liposuction to reduce the size of the breasts may not be suitable for all patients, it can be an excellent option for patients who:
Have large, pendulous breasts
Are unhappy with the appearance of their breasts
Have back pain or other discomforts due to the weight of their breasts
Are looking for a less invasive alternative to traditional breast reduction surgery
Would like to avoid the scars associated with standard breast reduction
Have good skin elasticity
Because liposuction is considered surgery, candidates should be in good general health and have realistic expectations for their results. If there is another method that would best address your concerns, Dr Frati will let you know. For example, you may benefit from a Breast Lift and liposuction if you have excessive skin laxity, a common  concern for women with heavy breast tissue pulling down on their skin.
Personal Consultation
To learn more about breast reduction with liposuction, schedule a personal consultation with Dr Frati. He will be able to assess your unique situation and help you determine if this is the correct procedure for you.
During your consultation, Dr Frati will:
Evaluate your breasts and skin elasticity
Discuss your goals and concerns
Recommend the best course of treatment
Help you understand what to expect during and after surgery
Liposuction for breast reduction is a safe and effective way to achieve beautiful, natural-looking results. If you are considering this procedure, contact us today to schedule your consultation with Dr Frati.
Preparing for Liposuction
To prepare for liposuction, Dr Frati will give you specific instructions, which may include:
Quit Smoking
As with any surgery, quitting nicotine use before undergoing liposuction is essential. Smoking can delay healing and increase the risk of complications.
Avoid Blood-Thinning and Anti-Inflammatory Medications
Aspirin and other anti-inflammatory medications can thin the blood and increase the risk of bleeding during surgery. To avoid this, Dr Frati recommends avoiding these medications for two weeks before surgery.
Other Preparations
Dr Frati will also give you specific instructions on how to prepare for your surgery, which may include the following:
Arranging for a ride home from the surgical centre
Arranging for help at home during your recovery
Making sure you have loose, comfortable clothing to wear after surgery
Creating a space in your home where you can rest and recover
We want your procedure to change your life, including an easy, comfortable recovery period. Contact us today to learn more about what you can do to prepare for your surgery.
The Procedure
Dr Frati will do everything he can to ensure your comfort during your procedure. Therefore, before surgery begins, you will be administered general anaesthesia or local anaesthesia with intravenous sedation to help you relax.
Once you are comfortable, Dr Frati will make small incisions in the treatment area and insert a cannula, a small, hollow tube. He will then carefully break up the unwanted fat deposits and suction them out of the body using the cannula.
After removing the fat, Dr Frati will close the incisions with dissolvable sutures and apply a compression garment to the treatment area.
VASER Liposuction
Dr Frati uses VASER liposuction, a state-of-the-art liposuction system that uses sound waves to break up the fat before it is suctioned out, which results in less trauma to the surrounding tissues and a shorter recovery time for you.
VASER lipo is safe: Ultrasound energy has been used in medicine for over 50 years. [3]
VASER lipo is precise: The sound waves target only the fat cells, leaving the surrounding tissues unharmed.
VASER lipo is gentle: The fat is removed gently, which minimises trauma and bruising.
VASER lipo is fast: The fat is broken up quickly, which means less time under anaesthesia.
VASER lipo is effective: The fat cells are permanently removed so that you can enjoy your results for years.
Contact us today if you are interested in learning more about VASER lipo and how it can help you reduce the size of your breasts while creating a beautiful contour.
Recovery
After your surgery, you will be taken to a recovery room, where you will be closely monitored as you start to feel alert after the anaesthesia's effects. Once you are comfortable, you will be discharged home with specific instructions for your recovery period. Remember, you will need someone to drive you home after your procedure.
It is normal to experience bruising, swelling, and discomfort after surgery. However, these side effects will subside over time and can be minimised using cold compresses and pain medication, as needed.
Dr Frati will see you for follow-up appointments to check your progress and remove your compression dressings. Most patients feel well enough to return to work and their normal activities within a week or two. However, you should avoid strenuous activity for at least four weeks to give your body time to heal.
What are the Results of Breast Reduction with Liposuction?
You will notice a difference in the contour of your body immediately after surgery. However, it can take a few months for the swelling to subside completely and for you to see your final results.
You can expect your results to be long-lasting, provided you maintain a healthy lifestyle. If you gain weight after surgery, the fat will likely collect in areas of your body that were not treated with liposuction since those fat cells are gone for good.
Contact us today to learn more about breast reduction surgery and how it can help you achieve your aesthetic goals.
What is the Cost of Breast Reduction with Liposuction in London?
The cost of your breast reduction surgery will depend on several factors, including the extent of the procedure, the type of anaesthesia used, and the location of the surgery. Schedule your consultation today for more information! 
References
Moskovitz MJ, Baxt SA. Breast Reduction Using Liposuction Alone. Seminars in Plastic Surgery. 2004;18(3):225-229. doi:10.1055/s-2004-831909
BAAPS. Cosmetic surgery stats: number of surgeries remains stable amid calls for greater regulation of quick fix solutions. baaps.org.uk. Published May 20, 2019. https://baaps.org.uk/about/news/1708/cosmetic_surgery_stats_number_of_surgeries_remains_stable_amid_calls_for_greater_regulation_of_quick_fix_solutions/
ROBINSON TM. BASIC PRINCIPLES OF ULTRASOUND. Physics for Medical Imaging Applications. Published online 2007:101-110. doi:10.1007/978-1-4020-5653-6_9