Liposuction
Conveniently located to serve the areas of London, Manchester, Highgate and Birmingham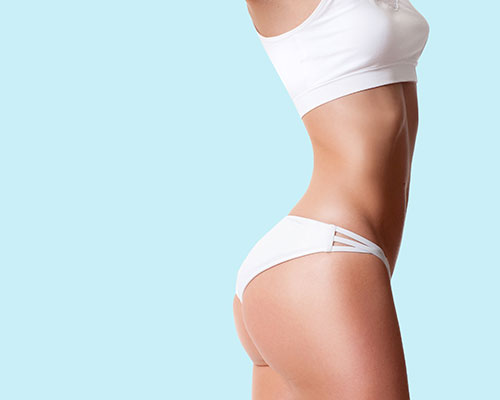 Liposuction is a body contouring procedure to mould and sculpt stubborn pockets of intractable fat using a mechanically based suction technique.
Shape your own future by being fully informed. You can keep up with the latest on all of Dr Frati's cosmetic surgeries by reading his blog.
About
Liposuction is a surgical procedure. The operation is also known as liposculpture or suction-assisted lipectomy.[1] Dr Riccardo Frati is a specialist Liposuction surgeon and offers this procedure to his patients from his clinic in Harley Street, central London.
Which Areas Can Be Treated with Liposuction?
Liposuctions is a brilliant technique for removing stubborn fat from wherever it may happen to gather. These areas include the buttocks, hips, thighs, flanks, upper arms and tummy. Facial areas such as a double chin can also be treated with liposuction. Liposuction may also successfully treat gynecomastia, a condition in which fatty swellings develop in the male chest area.
Contact our offices in London or Manchester to schedule your personal consultation with Dr Riccardo Frati.
Call us: 0203 633 2619
Benefits
You can have the trim and sculpted figure you've worked so hard to achieve. Liposuction is not a weight loss surgery but it can contour your body to a beautiful shape if you are already practising a healthy lifestyle.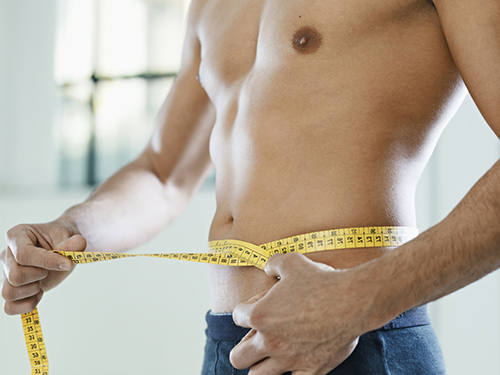 Body Contouring procedures like liposuction are intended to bring balance to your body's features. The aesthetic ideas of symmetry play a large role in sculpting the proportions of the hips and waist, around the belly area.
Many patients confuse liposuction of the abdomen with liposuction of the waist. Sculpting the waist is much different than liposuction of the abdomen or a Tummy Tuck. This procedure targets the flanks, or "love handles" that may bulge from your hips.[2] Dr Frati preforms waist and hip liposuction with an eye toward enhancing the highly-desired "hourglass" shape.
*RESULTS MAY VARY
Candidates
Liposuction is suitable for both men and women. Prior to any surgical or cosmetic procedure, it is important to have a full consultation with the surgeon and during this session, Dr Frati will discuss your needs, concerns and medical history. He will also ascertain whether you are emotionally, as well as physically fit to undergo surgery. Typically, liposuction works well for those that are fairly fit and eat a healthy diet, but have areas of subcutaneous fat that need to be removed.[3] A diet and exercise programme with from a GP is advised prior to undergoing any surgical procedure.
Your Private Consultation with Dr Frati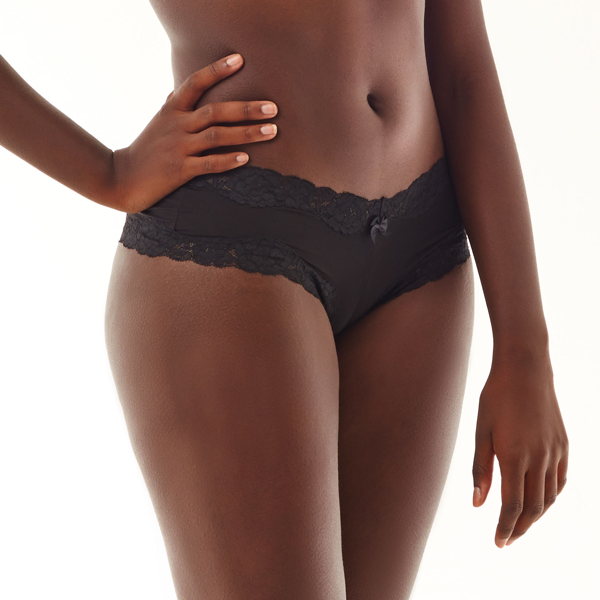 During your confidential consultation with Dr Riccardo Frati, he will perform a physical examination which will likely include making measurements and a brief "photoshoot" to get a sense of your medical history and current dimensions. Together, the two of you shall create your custom aesthetic treatment plan.
Dr Frati is an experienced surgeon with the soul of an artist. His passion and training make Harley Surgery one of the UK's leading cosmetic clinics. Contact our offices in London or Manchester to schedule your personal consultation.
Call us: 0203 633 2619
*RESULTS MAY VARY
Preparation & Procedure
Before having a liposuction operation Dr Frati will discuss the procedure with you to decide which technique he will use to prepare the area where fat is to be removed. Possible preparation techniques include injecting the area with a solution containing anaesthetic and medication and breaking up the fat cells using high-frequency vibrations.[4] Once the area is prepared, a small incision is made. A suction tube attached to a specialised vacuum machine is then inserted. Several incisions may be made if there's a large area being treated.
Liposuction is usually carried out under a general anaesthetic, however, for smaller areas, a local anaesthetic may be used.
Recovery & Results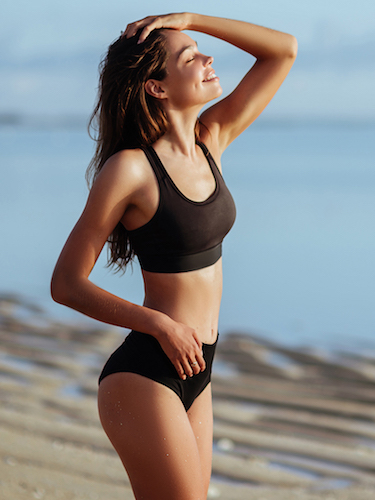 After the operation, the treated area will be bandaged and stitched. You may need to wear elastic compression clothing to reduce swelling for between two and four weeks following the procedure. You may need to stay overnight in hospital if general anaesthesia is used. It usually takes about two weeks to make a full recovery and some results can be seen immediately. However, it can take up to six months to see the full results, as the treated area will be swollen post-op and will take some time to settle down.
Like all types of surgery, liposuction carries a number of risks. However, these occurrences are very rare. These include bruising, infection, scarring, irregularities and numbness. Dr Frati will explain all risks and contraindications with you long before the treatment commences, in a fully comprehensive consultation so that you have all the information you need.
*RESULTS MAY VARY
How Much Weight Can You Lose with Liposuction?
Liposuction is not a weight loss surgery. Liposuction is a body contouring technique that involves the removal of a small amount of fat from targe areas to encourage a more pleasing shape in the body. The reality is that most liposuction patients only lose about one to two kilograms of body weight in total.
Alternative & Complementary Procedures
In VASER, A fine fibre optic will emit ultrasound waves from the cannula to improve fat breakdown and promote tissue contracture.[5] The ultrasound energy during the fat elimination process achieves a gentler procedure and enables better body contouring. The result is a slimmer, more defined contour and a shorter, more convenient recovery.
The VASER liposuction technique can safely address subcutaneous fat almost anywhere on the body. If you have stubborn fat that does not respond to diet and exercise, you are a good candidate to achieve your body goals with VASER liposuction.
*RESULTS MAY VARY
Does Skin Tighten After Liposuction?
While some techniques like VASER lipo do come with some skin-tightening benefits, in general, the skin will often only tighten up minimally. The fact is that liposuction does not treat excess skin. Only surgery to remove excess skin (Tummy Tuck, Arm Lift, Thigh Lift, etc.) can do that. The good news is that liposuction and the aforementioned body contouring procedures make a fine complement to liposuction. Dr Frati frequently encourages his patients to pair their procedures to enhance their outcomes. Often, a little liposuction is added to our tummy tuck to amplify the symmetry the patient hopes to achieve.
*RESULTS MAY VARY
How Much Does Liposuction Cost in the United Kingdom?
Dr Fraiti's body contouring procedures are all customized to the individual. At your confidential consultation, the two of you shall determine the scope and sequence of your personalised treatment plan. At this time, we will present you with an accurate quote.
Wherever your aesthetic journey may take you, Dr Frati and his professional, compassionate staff are eager to assist you. Our service and expertise are often heralded as amongst the best in Britain. Look no further than our rave reviews to get a good sense of our patients satisfaction. Our progressive pricing helps put premium aesthetic services within your reach.
FAQ
Does liposuction permanently remove fat?
Liposuction removes fat cells from the body. Once fat cells are removed, they will not return. Liposuction patients are still certainly capable of gaining weight. However, the fat will accumulate differently on the patient's body to reflect the liposuction procedure's body contouring benefits. 
How painful is liposuction?
Most patients report that liposuction is a relatively painless procedure. Liposuction requires going under anaesthesia. This means you won't feel any pain during the liposuction surgery. Although there will be some tenderness during your recovery which may be carefully managed with prescription pain medication and ibuprofen. It's common to have pain, swelling, bruising, soreness, and numbness after liposuction. Please keep your follow up appointments in the weeks and months following your surgery. If you are having any persistent issues with pain, it is important that inform your doctor. 
Is it easier to lose weight after liposuction?
With fewer fat cells, losing weight may be easier after liposuction. It is very important for liposuction patients to continue healthy habits in order to maintain the integrity of their wonderful results. Fortunately, most patients generally report that keeping the weight off is easier than it was prior to the procedure. Fewer fat cells may also mean that your brain will receive fewer messages to eat when aren't really hungry. 
References