Rhinoplasty Revision
Conveniently located to serve the areas of London, Manchester, Highgate and Birmingham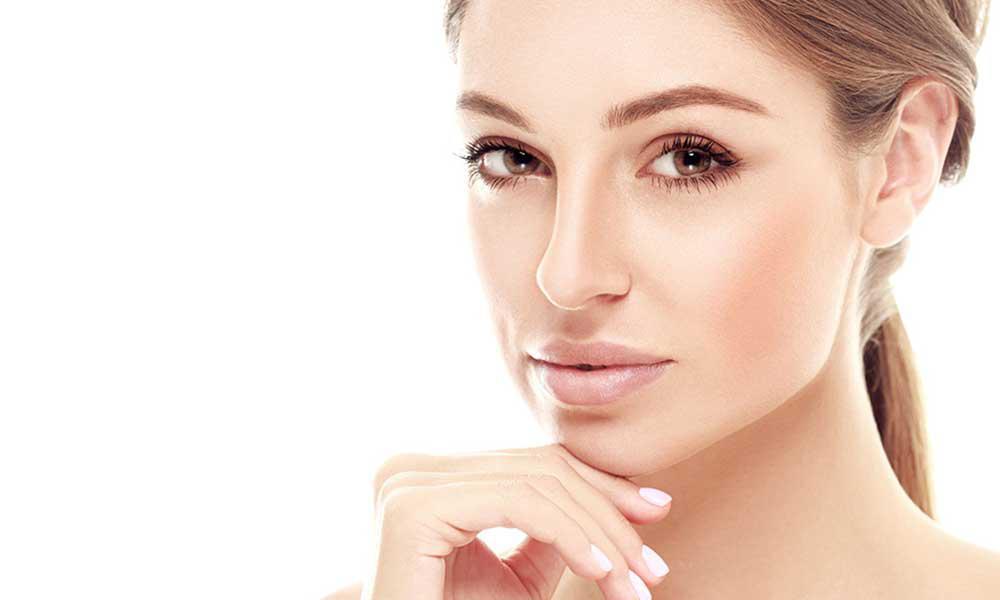 Appearance is a choice.
We decide what clothes to wear, how to style our look, and what expressions to project to the world. These choices evolve as we mature. The fashions you sported as a teenager just would not fly today.
Cosmetic enhancements also improve over time. The human body ages, but medical technology advances even faster. The nose job (rhinoplasty) you received years ago may no longer reflect who you are now. You do not need to accept any procedure as the "last word" on your appearance. Dr Riccardo Frati can improve your outlook by revising a rhinoplasty that dissatisfies you.
Corrective nose jobs can reverse the imperfections of past surgeries or improve upon prior procedures. Harley Surgery can address your rhinoplasty needs and contour a shapely nose that complements your features. With convenient locations in London and Manchester, Harley Surgery serves our UK neighbours with pride and precision. If you want to revise your look, consider a consultation with Dr Frati and his expert support staff.
What Is Revision Rhinoplasty?
Nose jobs require subtlety and sophistication. Nasal structures are delicate, yet the nose is the most prominent feature on the face. To successfully enhance a patient's appearance through rhinoplasty, it is important to set realistic goals and respect the natural contours of the existing nose.
There are many reasons why you may be unhappy with the results of your past nose job(s). If you were promised an outcome that never materialized, then there could be a number of issues at hand:
Your surgeon may not have properly explained the limitations of rhinoplasty.
The surgeon might have ignored best practices and attempted to restructure your nose with disregard for your unique physiology.
Your doctor may have ignored your initial wishes and simply performed a superficial procedure that does not reflect the true you.
The surgeon who performed your last rhinoplasty might have focused solely on your nose without considering how it would affect the holistic aesthetics of your face.
The scar tissue from your last nose job may have obscured any benefits it could have delivered.
Your nasal passages may have narrowed to the point of obstructing your breathing.
In an attempt to fix a deviated septum, your past surgeon may not have provided your valves sufficient support. This can cause the valves to collapse, requiring revision rhinoplasty immediately.
Benefits
The myriad benefits of a successful nose job revision can be separated into two main categories: functional and aesthetic. If a previous rhinoplasty procedure constricted your nasal passages, Dr Frati can open them up to a whole new world of easy breathing.
Your prior surgeon may not have been able to adequately address your issues with a deviated septum, but Harley Surgery is here to help.
Your wellbeing is job #1, but that's just the beginning. Once we have you blissfully inhaling and exhaling as you should, we consider the cosmetic benefits of a rhinoplasty revision. From the delicate tip of the nose to a tiny bump on the bridge, every small aberration can be amplified in the wrong surgeon's hands. Dr Frati can fix past rhinoplasty indiscretions by studying your past pictures, discussing your dissatisfaction, and strategizing a plan for the nose job of your dreams.
To get a visual idea of how Dr Frati can bring your cosmetic goals to reality, follow him on Instagram. The benefits of his expertise are on full display, so surf those images and picture yourself as one of his future success stories!
Candidates
If you received a rhinoplasty procedure in the past and no longer appreciate the shape, size, or functionality of your nose, then revision surgery may be perfect for you. Healthy men and women of adult ages are ideal candidates for nose job corrective surgery.
To determine the best approach to revising your rhinoplasty, schedule an individualized consultation with Harley Surgery. Our knowledgeable team can assess your facial features, discuss your previous procedures, and decide if you are a candidate for a corrective nose surgery.
Schedule a Personal Consultation in London or Manchester
When you arrive for your one-on-one meeting at Harley Surgery, please provide your medical history, any pictures you would like for us to see, and plenty of questions. We are eager to answer your concerns and alleviate your lingering issues from past nose surgical procedures.
Dr Frati is ready to write the next chapter in your aesthetic story; we just need you to tell us how it proceeds.
Speaking of writing, we take every opportunity to communicate with the greater London and Manchester communities through our blog. Healthcare and wellness are vital conversations, and the blog is just our side of it. We are excited to hear your input and formulate a plan thereafter.
Preparation
Dr Frati will give you ample time to fill any necessary prescriptions before the date of your nose job corrective surgery. He will also provide you with instructions that are tailored to your specific case. These directions will specify how to prepare for the day of your rhinoplasty revision procedure and may include some of the following highlights:
Please quit smoking at least two weeks before surgery
Arrange for transportation to and from our clinic on the day of your procedure
Inform your employer well in advance of the procedure so that you can take the appropriate time off of work
Avoid using harsh facial cleansers or makeup products on the day of your surgery
Procedure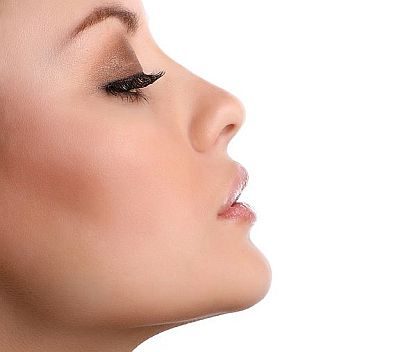 The details of your rhinoplasty revision will depend on the contours of your face and the nature of your past procedures. If your previous surgeon removed too much cartilage from your nasal structures, then it may be necessary to graft cartilage from other areas of your body to the support systems in your nose. [1] Dr Frati will determine the safest and gentlest method by which to perform your corrective nose surgery, but they generally fall into one of two categories.
Open Rhinoplasty
This technique makes a small incision between the two nostrils, allowing for Dr Frati to "open" the nasal area and contour accordingly. The incision used in an open rhinoplasty procedure is called trans-columellar.
Closed Rhinoplasty
If the extent of the rhinoplasty revision you seek is more finite, then a closed technique may work best. This method does not create any incisions on the exterior of the nose, making it necessary for Dr Frati to perform all of his alterations within the existing nasal passages. It may be difficult to create the desired revision through a closed rhinoplasty approach, but Dr Frati will discuss all of your options well before proceeding with your surgery.
Recovery from Rhinoplasty Revision
Please allow yourself at least two weeks to fully recover from your corrective nose surgery. You do not want to rush perfection! Dr Frati will advise you on which medications to take, how to position your head when you sleep, and other minute details that may impact your recovery. When the swelling subsides during this 2-3 week period, your ravishing results will emerge!
Remarkable Results
Immediate results are only the first step in your road to aesthetic excellence. After all, the term "revision rhinoplasty" implies that you were dissatisfied with the outcome of your previous surgery, so Dr Frati wants to make sure that your corrective nose job provides long-term happiness.
According to a survey of patients who experienced rhinoplasty revision surgery, 88% of the respondents indicated a "significant improvement" in their nasal function following the procedure.[2]
Even two and a half years after their respective surgeries, the survey participants showed a 79% rate of satisfaction with their rhinoplasty correction.
While these results are promising, Dr Frati strives for more. He will not rest until your nose reflects the ideal profile you wish to share with the world. To begin your journey to the best you imaginable, please contact Harley Surgery at your earliest convenience.
FAQ
What does rhinoplasty revision surgery cost in the UK?
The price of a procedure depends on its parameters. A more extensive surgery may cost more than a simple nose job revision, but the exact financial numbers will be unique to each case.
How long must I wait to get corrective nose surgery?
If you are unhappy with your past rhinoplasty, then we want to hear about your case immediately. While it is advisable to wait 4-6 months before embarking upon a revision surgery, there are always exceptions. Please contact Harley Surgery and let us know how we can help. 
How common is revision rhinoplasty?
Statistics indicate that approximately 15% of all rhinoplasty procedures performed are revision surgeries. If you are dissatisfied with a previous nose job you received, please call 0203 633 2619 to learn how Harley Surgery can improve upon your look. 
References
Bussi M, Palonta F, Toma S. Grafting in revision rhinoplasty. Acta Otorhinolaryngol Ital. 2013;33(3):183–189. Retrieved from: https://www.ncbi.nlm.nih.gov/pmc/articles/PMC3709529/
Hellings, P., PhD Nolst-Trenité, G. (2009). Long‐Term Patient Satisfaction After Revision Rhinoplasty. Laryngoscope. 117 (6) 985-989. https://doi.org/10.1097/MLG.0b013e31804f8152