FaceTite
Conveniently located to serve the areas of London, Manchester, Highgate and Birmingham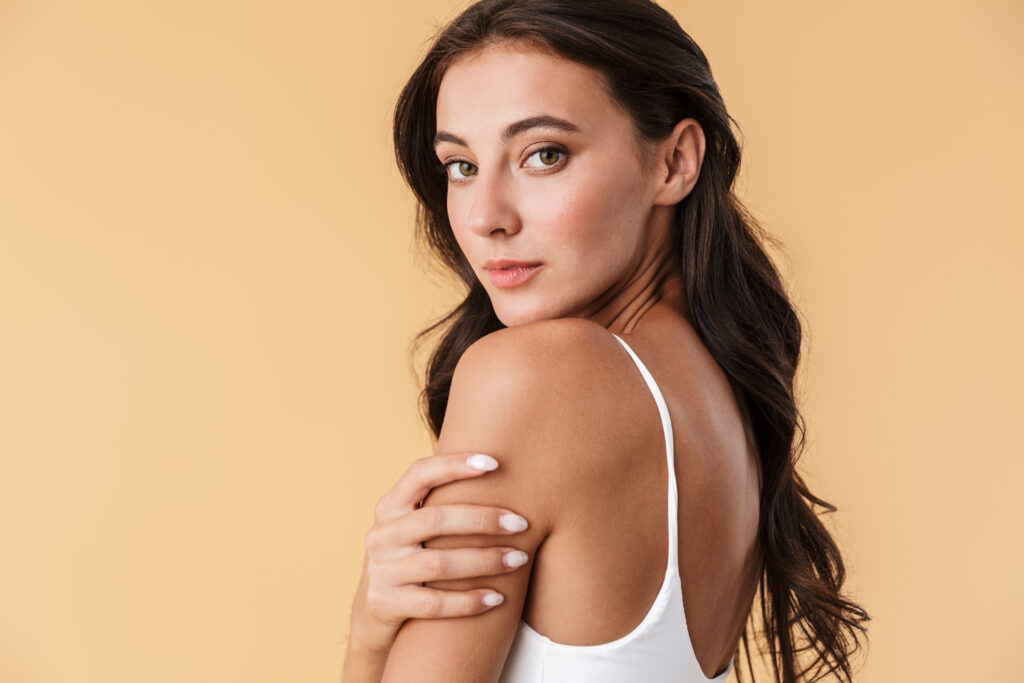 FaceTite is a minimally invasive treatment for facial rejuvenation and targeted fat removal. Without surgery, FaceTite can sculpt your facial features into the refined profile you seek.
Rejuvenate Your Features without Surgery
Your face tells a story. It reflects your age, health, and experiences. Through our facial expressions, we communicate in many important ways. But as we age, the story our face tells might not be the one we want people to read. Our skin sags, droops, and loses the radiance of complexion that signifies youthful exuberance. In the past, the only solution to sagging jowls, skin laxity, and dull skin texture was facelift surgery. But today, we can rejuvenate your facial features with a minimally invasive technique called FaceTite.
Dr Riccardo Frati specializes in helping you live your most beautiful life. He employs the latest anti-ageing treatments such as FaceTite to help you rejuvenate your visage and refresh your state of mind. Using FaceTite, Dr Frati safely sculpts away excess fat and enhances your natural facial contours. If you're ready to revitalize your appearance, you can schedule a consultation online.
You can also call one of our three conveniently located offices.
London/Birmingham: +44 20 3633 2619
Manchester: +44 16 1327 2139
About FaceTite in London
FaceTite was designed by InMode, a leader in cosmetic procedure devices. FaceTite is based on the same technology used in BodyTite. FaceTite uses a process called radiofrequency assisted lipolysis to refine your facial features and emphasize your natural beauty.
How Does FaceTite Work?
Radiofrequency assisted lipolysis tightens the skin and vaporizes adipose (fat) deposits through advanced radiofrequency technology. Then, it gently vacuums the remnants of the fat away to refresh your facial features.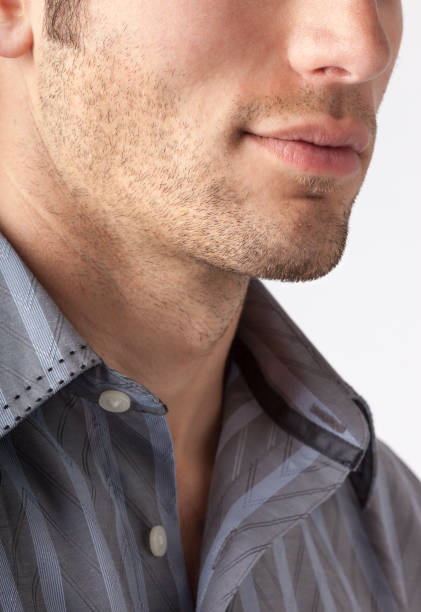 Lipolysis means the breakdown of and removal of adipose tissue. Traditional liposuction gently vacuums out unwanted fat. FaceTite performs the function of traditional liposuction but incorporates radiofrequency for more precise facial recontouring.
The inclusion of radiofrequency technology promotes the new production of elastin and collagen. These two proteins are essential components of the extracellular matrix that supports healthy skin. As we get older this matrix naturally deteriorates. Excessive sun exposure can exacerbate the natural ageing process (photoaging) and also cause acute locations of damaged skin tissue (photodamage). By stimulating the production of new collagen and elastin, FaceTite leverages the natural regenerative properties of your body to achieve long-lasting rejuvenation of the face.
Benefits
Revitalize facial features and profile
Recontour the cheeks and reduce excess fat
Eliminate sagging skin from around the neck
Correct droopy eyebrows
Minimally invasive
Little to no downtown
Long-lasting, natural-looking results
Who Is a Good Candidate?
Suitable candidates for FaceTite are individuals that are in good health and want to revitalize their appearance. Candidates want to recapture the taut skin and natural profile of youth. They do not need or do not want to undergo more involved facelift surgery. Ideal candidates are non-smokers as smoking can impair optimal results. If rejuvenation of the face is the goal, then habits that work in direct opposition to a youthful appearance such as smoking should be stopped.
Your Personal Consultation with Dr Frati
Your facial rejuvenation begins with a consultation with Dr Frati. The foundation for any successful procedure is open communication. Dr Frati wants to know your aesthetic goals, medical history, and any past procedures you've undergone. In return, he shall answer all your questions and explain the FaceTite procedure to you. If FaceTite cannot achieve the results you are looking for, Dr Frati shall make alternative recommendations that better match your aspirations.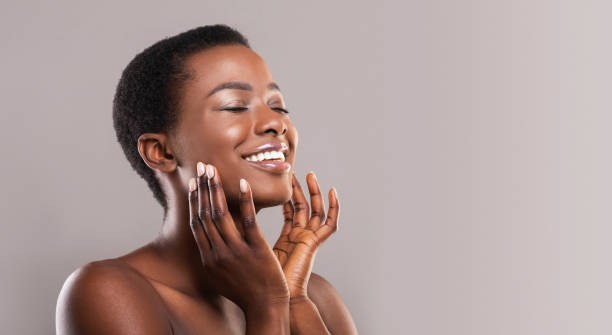 Dr Frati is an expert in facial rejuvenation and anti-ageing techniques. He possesses an expert understanding of anatomy and how subtle visual cues influence the perception of beauty. Sometimes, subtle adjustments in facial contouring can result in profound improvements in perceived beauty and youth.
Dr Frati received plastic and reconstructive surgery training from the world-renowned Prof. Marco Gasparotti at the University of Rome. He held posts in the National Health Services before beginning his private practice. He also maintains memberships in cosmetic surgery organizations including Harley Medical Group and continues to refine his techniques by sharing knowledge with expert plastic surgeons around the world. He's been a Fellow at several North American universities including New York University and Miami University. He's also presented at conferences in epicenters of cosmetic surgery such as Rio de Janeiro in Brazil.
If you want to learn more about how FaceTite or other anti-ageing procedures can help you live the life you want, book a consultation with Dr Frati online.
You may also call any of our offices to begin your journey.
London/Birmingham: +44 20 3633 2619
Manchester: +44 16 1327 2139
Preparing for FaceTite
Smoking should be stopped a month before your FaceTitie procedure. Smoking is never good for your health but before any procedure, even minimally invasive ones, it increases the risk of complications that patients should avoid. Alcohol should be stopped two weeks before the procedure. Blood-thinning medication should be paused including aspirin, naproxen, and ibuprofen. Certain herbal supplements can also thin the blood and should be paused including fish oil, vitamin E, and Ginkgo Biloba.
Procedure
When you arrive and get comfortable we begin the FaceTite session by thoroughly cleansing your face. You wouldn't want to wear make-up during the procedure. Then we provide you with the appropriate anaesthesia to help you help and ensure the minimal amount of discomfort during your procedure.
We use FaceTite's specially designed cannula and insert it 25mm beneath the skin. The FaceTite cannula emits radiofrequency waves at 1MHz. The device showers the targeted location with radiofrequency energy between 100 and 155 degrees Fahrenheit. This energy helps melt the fat deposits and allows for easier removal. It also helps restructure the skin and promotes collagen and elastin production for long-lasting facial rejuvenation.
Recovery and Aftercare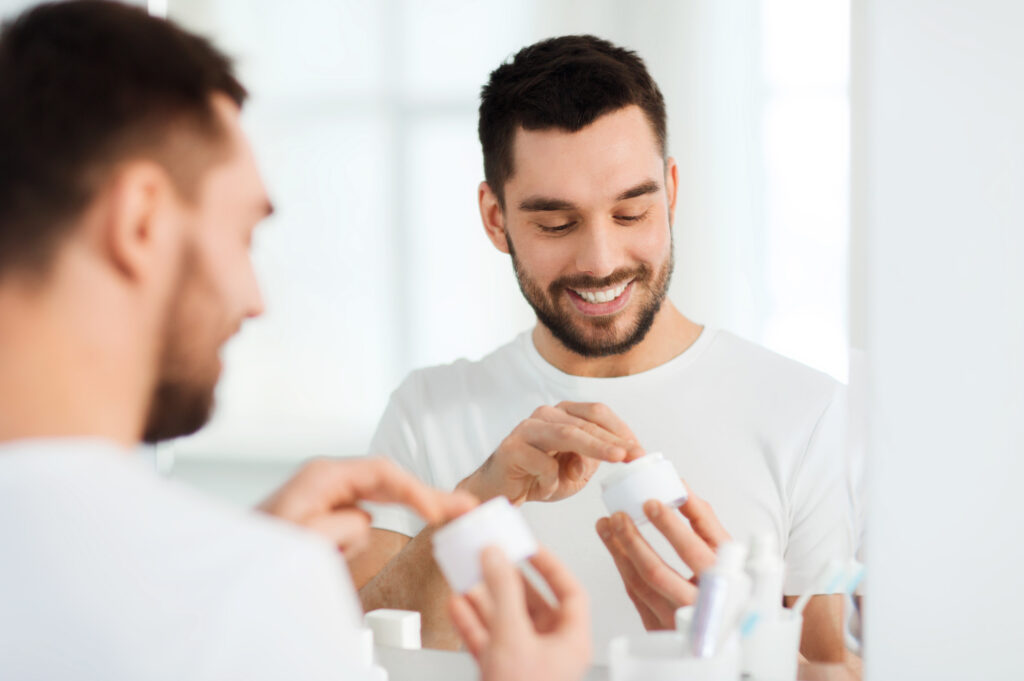 FaceTite is minimally invasive so it results in little to no downtime. You won't need the extended recovery period of a surgical facelift. You won't need to take two weeks off work. You don't have to worry about many of the complications associated with surgical procedures. Patients can usually resume normal activities in 3-5 days. Some swelling, bruising and/or redness can be expected but should subside within a week. You should make sure to cleanse the incision sites with anti-bacterial soap and then apply a moisturizer such as CeraVe or Cetaphil.
Results
FaceTite safely melts away fat deposits, tightens skin tissue in the face, and promotes new elastin and collagen growth. Your results will start to become visible after the swelling resides, so usually in about a week. Due to the collagen and elastin stimulation, your best results won't show for about 6 months and shall continue to improve for up to a year. Studies show that FaceTite has a great safety profile for the removal of fat deposits and improving skin elasticity.[1][2] To preview the concierge treatment you'll receive at the offices of Dr Frati, peruse our online reviews.
Complementary Procedures
FaceTite plays well with InMode's other advanced skin rejuvenation devices. FaceTite works at reducing and sculpting fat deposits while adding long-lasting skin rejuvenation through radiofrequency. InMode's Morpheus8 complements this superbly by focusing on the skin tightening aspects by merging radiofrequency with microneedling. One study specifically examined the combination of FaceTite with Morpheus8. Researchers found that it was a very safe combination that was effective at tissue revitalization that couldn't be achieved through other energy devices or liposuction alone.[3] With an increasing demand for minimally invasive treatments for facial rejuvenation, this effective, no-downtime combination shall become more popular in the coming years.
How Much Does FaceTite Cost in the UK?
FaceTite is a wonderful device because it allows for a customized treatment tailored to each individual patient. Because some sessions last longer than others and some locations are more difficult to treat, Dr Frati has to conduct an examination and review your medical history first, and then he can provide you with accurate prices for treatment.
FAQ
Does FaceTite hurt?
Patients experience very minimal discomfort. We use the appropriate anaesthesia to ensure patients have the most comfortable experience possible.
How long does FaceTite last?
Because FaceTite expedites the long-term production of new collagen to rebuild the cellular infrastructure that supports the skin, the results are long-lasting. The improvements from FaceTite can last 5 years or more depending on the individual.
References
Keramidas, E., & Rodopoulou, S. (2016). Radiofrequency-assisted Liposuction for Neck and Lower Face Adipodermal Remodeling and Contouring. Plastic and reconstructive surgery. Global open, 4(8), e850. https://doi.org/10.1097/GOX.0000000000000809
Kang, J. S., Cho, S. E., Nam, S. M., & Park, E. S. (2015). Nonexcisional, Minimally Invasive Rejuvenation of the Neck Using Radiofrequency Tissue Tightening (FaceTite™). Archives of Aesthetic Plastic Surgery, 21(3), 91. https://doi.org/10.14730/aaps.2015.21.3.91
Dayan, E., Chia, C., Burns, A. J., & Theodorou, S. (2019). Adjustable Depth Fractional Radiofrequency Combined With Bipolar Radiofrequency: A Minimally Invasive Combination Treatment for Skin Laxity. Aesthetic surgery journal, 39(Suppl_3), S112–S119. https://doi.org/10.1093/asj/sjz055