Skincare Products
Conveniently located to serve the areas of London, Manchester, Highgate and Birmingham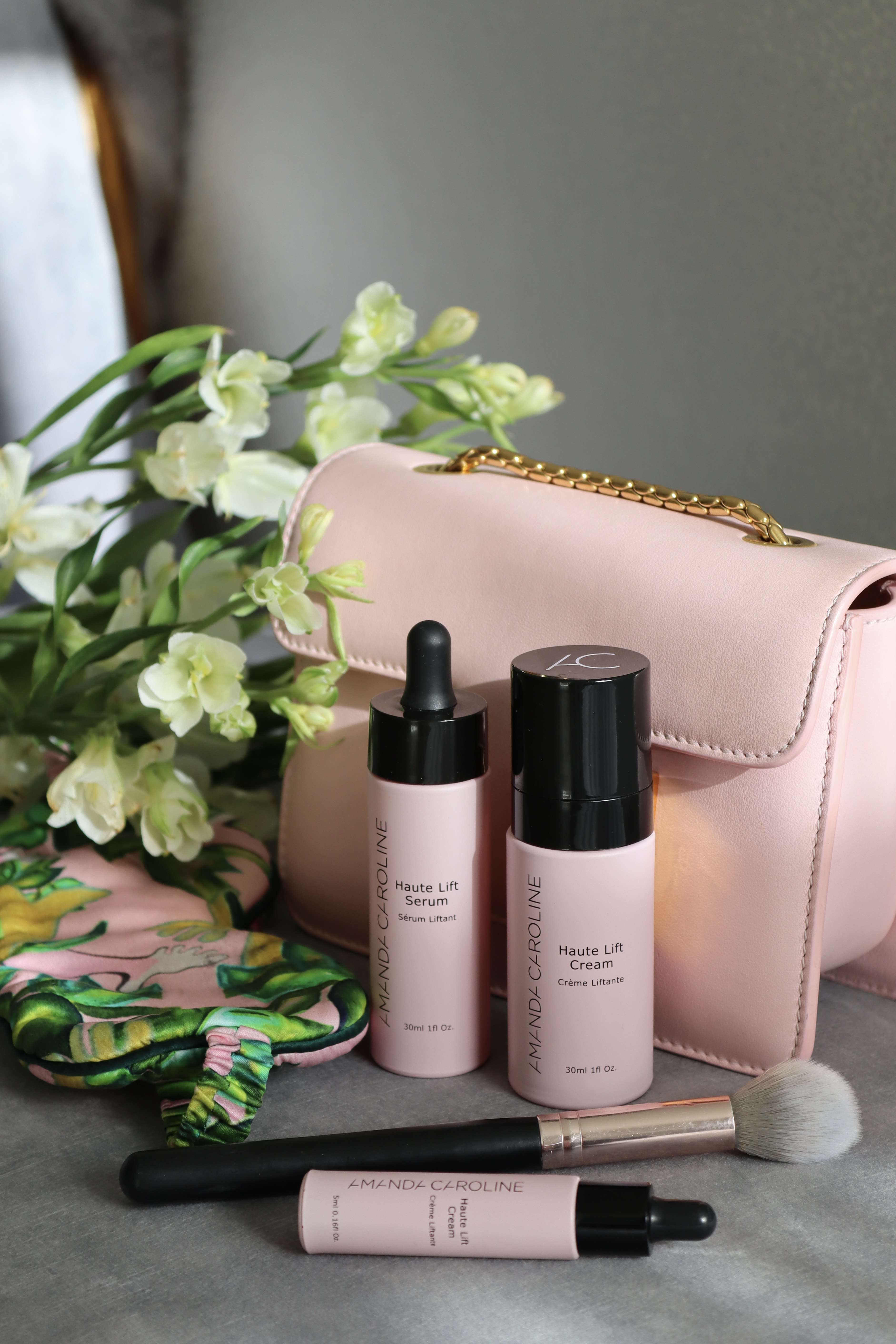 Amanda Caroline is a luxury skincare line designed with healthy, beautiful skin in mind. Founded by leading female entrepreneur, skin cancer survivor, and former model Amanda Caroline Cronin, this unique range of collagen-building, anti-ageing formulations ensure that patients of all age demographics can achieve better quality skin from the inside out. With no irritants, no harmful chemicals, and no toxins, Amanda Caroline is a quintessentially English skincare range suitable for all skin types, including sensitive skin and melanin rich skin.
At Harley Surgery, we understand the importance of maintaining healthy and radiant skin. That's why we are proud to introduce these innovative skincare products by Amanda Caroline, curated by renowned cosmetic surgeon-to-the-stars Dr. Riccardo Frati.
Give your skin the radiant glow it deserves with Amanda Caroline. For more information about these products, or to book a personal consultation at Harley Surgery in London, Highgate, Manchester, or Birmingham, call +44 77 1069 1082 or complete a short inquiry form for more details.
About Amanda Caroline Cronin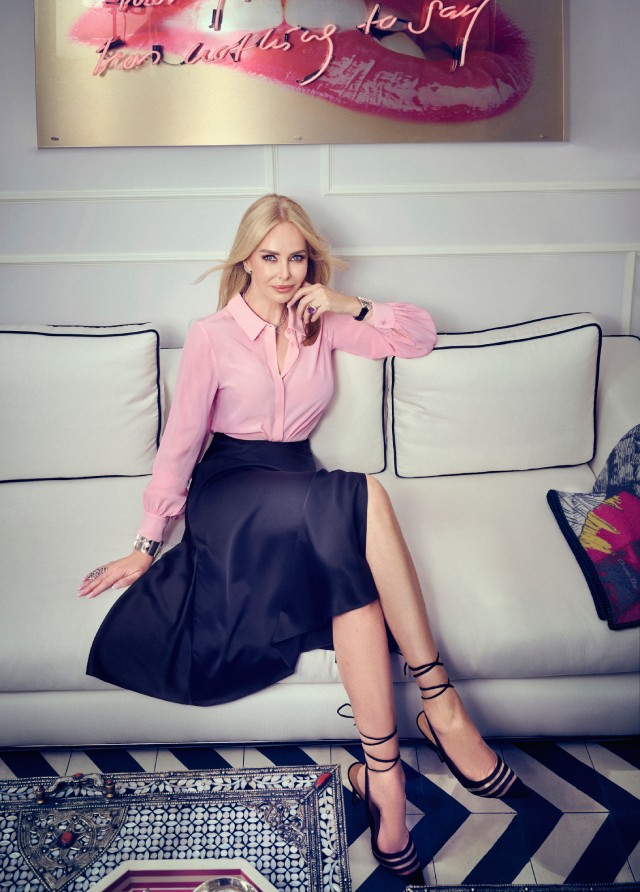 Introducing Amanda Caroline Cronin, the founder and creator of this unique line of skincare products. Amanda has dedicated herself to developing nourishing, scientifically-proven cosmetic formulations that enhance the health and appearance of the skin. Representing a new way to slow skin ageing, the AC brand offers a range of skincare solutions designed to address various skin concerns and deliver the most effective results.
Collagen-Building
Elastin-Building
Fade Brown Spots
Soften Crow's Feet
Reduce Wrinkle Depth
Balance Pigmentation
Improve Dark Circles
Close Open Pores
Rebalance Oily T-Zone
Fade Red Marks
Calm Breakouts
Calm Rosacea
Fight TEWL
Strengthen the Skin Barrier
"I'm so proud of the textures of all three of my products. From the light silkiness of the serum and the gentle richness of the cream to the gorgeous creaminess of the clay cleanser, they feel truly beautiful to apply. My signature English rose scent delivers a pop of calmingaromatherapy as you apply."
Brilliant Bioactives
One of the defining features of Amanda Caroline's skincare products is their use of healing natural ingredients from plants. These include Rosality™ – a new innovative bioactive derived from the precious damask rose which is:
A de-stressor for our skin
Calming and soothing for irritated skin
Good for brightening the complexion
Good for fading pigmentation & dark circles
The components in the Amanda Caroline range are carefully sourced using plant stem cell technology and are known for their beneficial properties in skincare. By harnessing these unique properties, these products provide a very gentle yet effective approach to skincare, promoting healthier and more radiant skin.
The Science of Your Skin
The skin ageing process is a natural and inevitable part of life, affecting various aspects of our appearance. As we age, our skin undergoes many changes that can leave us feeling less confident about our overall aesthetic.
Collagen
Collagen depletion is a significant contributor to the visible signs of ageing. Collagen is a protein that provides structural support to the skin, giving it strength and firmness. (1) As we age, our bodies produce less collagen, resulting in the formation of fine lines and wrinkles. Additionally, the skin's ability to retain moisture diminishes, leading to dryness and a lacklustre appearance.
Elastin
Elastin is found in the extracellular matrix of the dermis, where it forms a network of fibres alongside collagen. (2) Together, these two proteins provide strength, structure, and flexibility to our skin. While collagen provides support, elastin allows our skin to stretch and recoil, allowing it to return to its original shape after being stretched or moved. As we grow older, our bodies produce less collagen and elastin, leading to a decrease in the elasticity and firmness of our skin.
What is TEWL?
Transepidermal water loss (TEWL) refers to the process by which water evaporates from the skin's surface, leading to moisture loss. (3) Understanding TEWL is essential in comprehending the skin's barrier function and its impact on overall skin health. 
The skin serves as a protective barrier between our bodies and the external environment. Its outermost layer, known as the epidermis, plays a vital role in maintaining this barrier integrity. One of the key functions of the epidermis is to prevent excessive water loss from the body and regulate skin hydration levels.
Evaporative water loss occurs through the skin due to various factors such as temperature, humidity, wind, and prolonged exposure to water. This can lead to skin surface dehydration, resulting in dry, flaky, and irritated skin. TEWL measurement is a valuable tool used by dermatologists and plastic surgeons to assess the integrity of the skin barrier and evaluate skin hydration levels.
Amanda Caroline products support and help repair a damaged skin barrier as well as promoting vital skin components collagen and elastin. Experience the calming, regenerating and repairing effects of the Amanda Caroline range yourself by contacting us at  +44 77 1069 1082.
The Products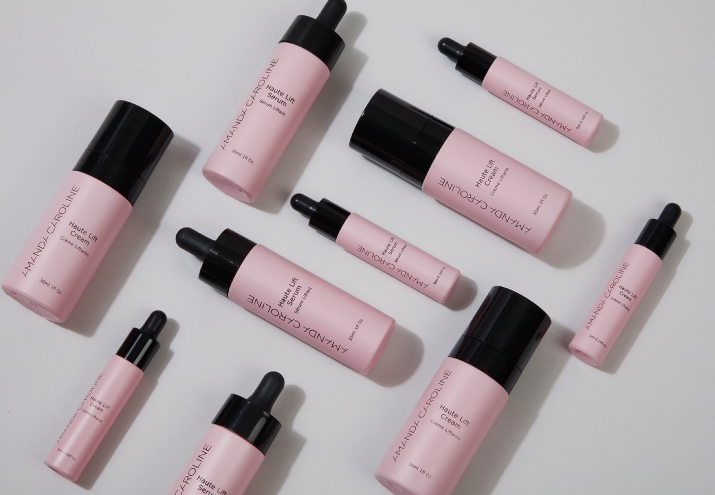 Haute Lift Serum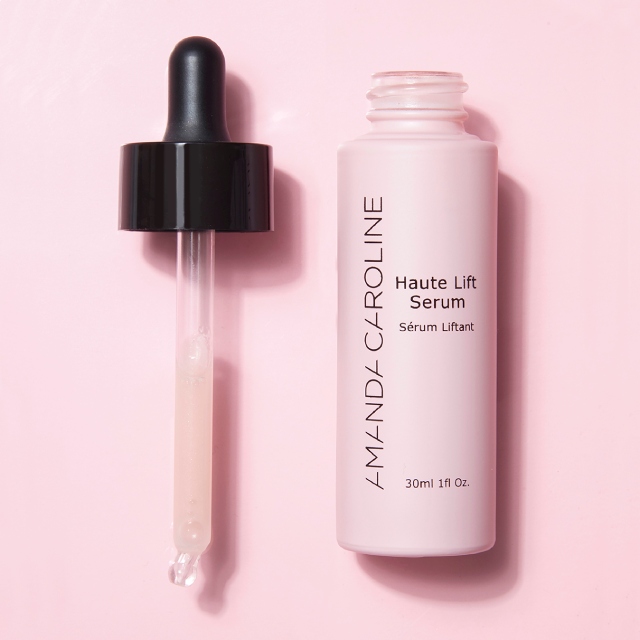 "A powerhouse of peptides and antioxidants to revitalise, plump and hydrate. Apply to freshly cleansed, damp skin for the ultimate start to your streamlined skincare routine."
Haute Lift Cream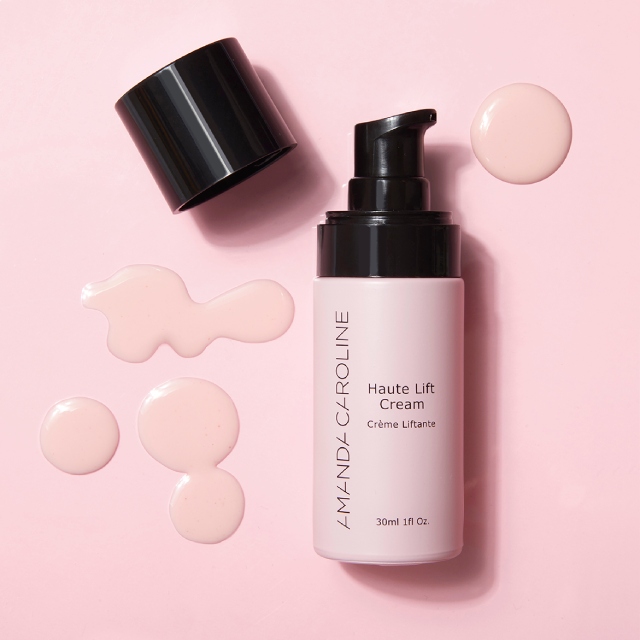 "I developed the Haute Lift Cream to address my chronically dehydrated skin. It's light yet rich and nourishing and uses nano particles for the ultimate absorption."
Haute Rose Cream Clay Cleanser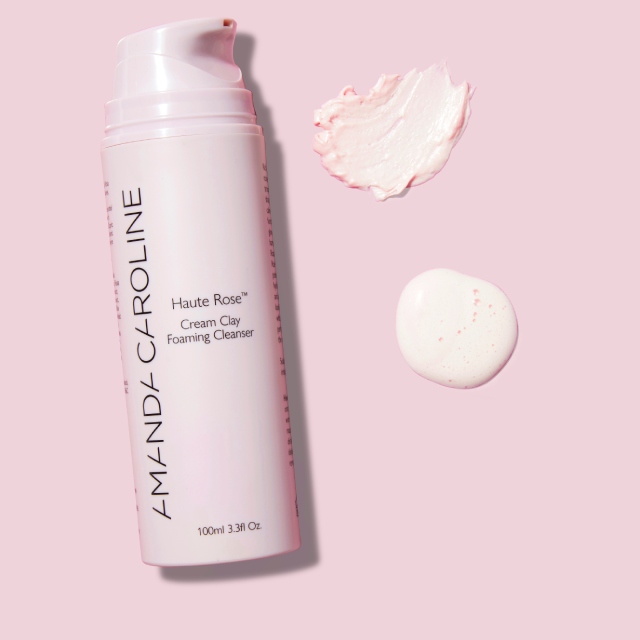 "Rich, creamy and nourishing, this rose-scented clay cleanser transforms into a silky foam that gently but effectively cleanses,brightens, calms and supports the skin barrier function for a beautifully radiant glow."
Haute Rose Overnight Mask
"A gel, cream mask scented with natural rose water and containing the Haute Lift Complex Lifting, plumping, hydrating and leaving you with our signature healthy, dewy glow."
Haute Rose Lip (COMING SOON)
"A lip gloss balms containing Hyaluronic acid and Mango Butter. Repair, protect, hydrate. Available in Clear and Pink. Hydrating in extreme heat and cold temperatures."
Amanda Caroline products are:
✔ Made in England
✔ Paraben Free
✔ Clean
✔ Vegan
✔ Not Tested on Animals
Elevated Skincare
Skincare is not just about looking good; it is about nurturing the skin to achieve optimal health. Dr. Frati's carefully selected skincare products by Amanda Caroline offer a comprehensive range of benefits that can help you achieve a glowing and rejuvenated appearance.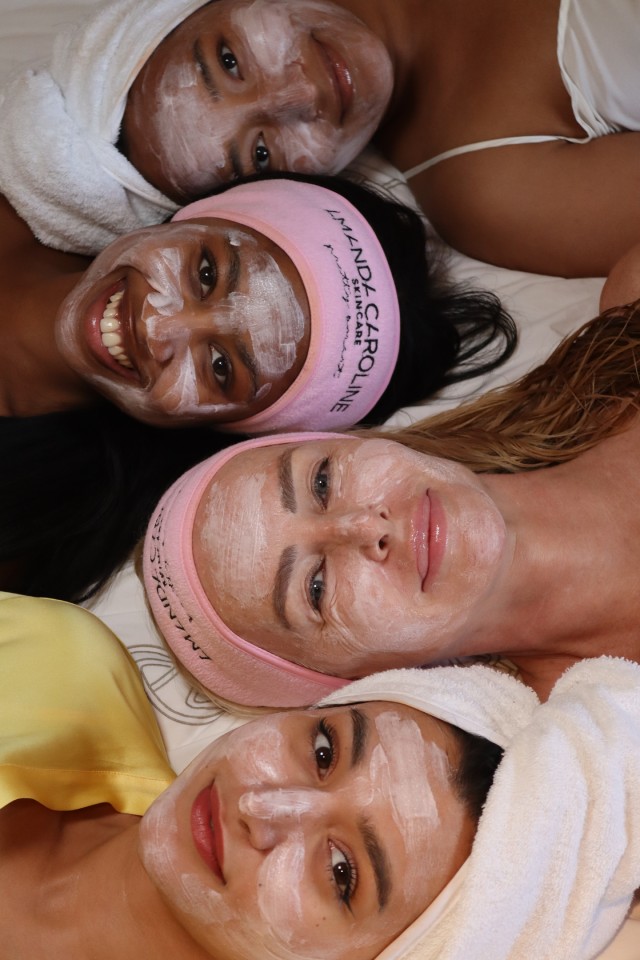 Each product is formulated with the highest quality ingredients and is designed to address a range of common skin concernsAmanda Caroline skincare products work synergistically to promote a more youthful and radiant complexion. They target common signs of ageing, such as fine lines, wrinkles, and sagging skin, helping you achieve a smoother and firmer appearance with bounceback quality.
Amanda Caroline skincare products work synergistically to promote a more youthful and radiant complexion. They target common signs of ageing, such as fine lines, wrinkles, and sagging skin, helping you achieve a smoother and firmer appearance with bounceback quality.
A Hint of Rose
Amanda Caroline products are English rose-scented. The aroma of roses has been scientifically proven to uplift mood and promote feelings of happiness and relaxation. (4) Rose fragrance is also known for its skincare benefits, including its ability to calm and soothe the skin. It can help soothe inflammation, reduce redness, and promote a more youthful complexion.
Science-Backed Skincare
Our skin is constantly exposed to various environmental aggressors, such as UV radiation and pollution, which can accelerate ageing. Using the latest biotechnology, Amanda Caroline skincare products incorporate powerful antioxidants and protective agents that shield the skin from damage caused by free radicals and environmental stressors.
Peptides & Hexapeptides
The unique HAUTE LIFT™ complex contains vital peptides and hexapeptides. Peptides and hexapeptides are essential components in the realm of dermatology and anti-ageing treatments. These compounds have been extensively studied for their potential in promoting collagen production, improving skin texture, and enhancing overall skin health. They have also shown promise in addressing specific skin concerns such as hyperpigmentation, acne, and inflammation.
Sustainable Skincare
Sustainable packaging is an integral part of Amanda Caroline's commitment to environmentally conscious practices. AC understands the importance of minimising their carbon footprint and strives to provide eco-friendly solutions.
✔ Green Manufacturing
✔ Sustainable Glass Bottles
✔ Sustainable Packaging
✔ Low Carbon Footprint
Enjoy Calmer, Nourished Skin Once More
Acne-prone skin is a common concern that affects individuals of all ages and backgrounds. It can be a source of frustration, self-consciousness, and even discomfort. One of the key components of our acne treatment approach is the use of medical-grade skincare products. Amanda Caroline offers a range of gentle products designed to reduce inflammation, and promote healing.
Ensure that you receive the best possible results without compromising your skin's health. Use Amanda Caroline products as part of a wider skincare regimen for sensitive and acne-prone skin.
Paired with Roaccutane – Use alongside roaccutane to hydrate and prevent dull skin and enhance healthy glow.
Paired with Tretinoin – Use alongside retinol or Tretinoin as a buffer.
Cost of Amanda Caroline Skincare in London
Reinvigorate your skin and reinvent your skincare routine with Amanda Caroline at Harley Surgery in London, Highgate, Manchester, and Birmingham. To book a personal consultation with Dr. Frati and to inquire about the Amanda Caroline range, call +44 77 1069 1082 or fill out a simple form for more information.
Find out more about our non-surgical treatments on our website. You can also read more about the services offered at Harley Surgery on our blog.
References