Abdominal Liposuction
Conveniently located to serve the areas of London, Manchester, Highgate and Birmingham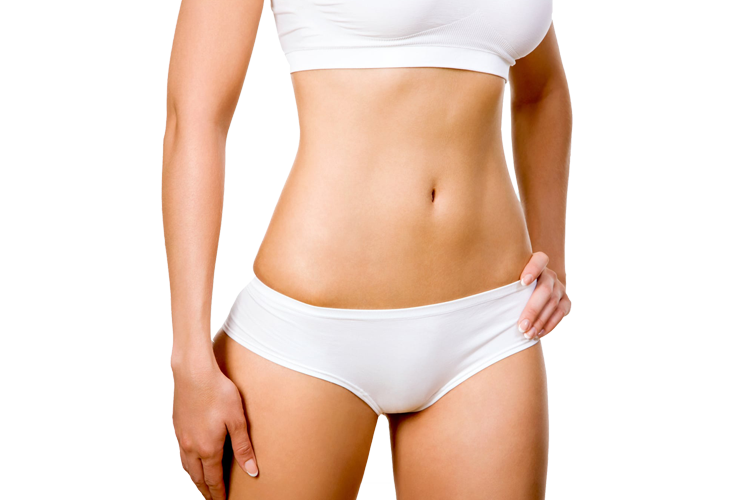 Abdominal liposuction is a body contouring procedure that addresses stubborn deposits of belly fat. Liposuction is considered a surgical procedure but is extremely popular because it is a minimally invasive and permanent solution for eliminating bulges in the common trouble spot.
Liposuction is an effective and time-tested way to target specific areas of fat all over the body. This procedure is ideal for those looking for a little help in finally achieving their aesthetic ideal, or for those that are struggling with an awkward accumulation of fat in this high profile part of the body. That being said, liposuction is not a weight loss solution, but it can deliver immediately noticeable results for an overall leaner, streamlined appearance.
If you're considering liposuction for the abdomen, you certainly have options. However, because of the unique characteristics and high visibility of this area of the body, it's essential to seek out the very best. Dr Riccardo Frati's London clinic is located on the prestigious Harley Street, and his vast experience and intensive training have made him a highly sought-after plastic surgeon for the UK's most discerning patients, including an impressive cache of A-list celebrities. But even if you haven't been on any front pages recently, you'll feel ready to make headlines after finally achieving the flat belly and customized contours that Dr Frati's skilled hands offer. If you're ready to learn more about liposuction for the abdomen and realize your aesthetic potential, contact Harley Surgery. You can ring our London clinic at +44 20 3633 2619 or our Manchester location at +44 16 1327 2139, and schedule a consultation today.
About Abdominal Fat
The British Association of Aesthetic Plastic Surgeons reported that liposuction was the 6th most popular cosmetic procedure performed in the UK in the past several years. (1) While some scholars are eager to point to shows like Love Island and our newfound love of athleisure wear as factors in the sustained popularity of this procedure, it's not hard to understand why we're continually motivated to pursue a trim torso!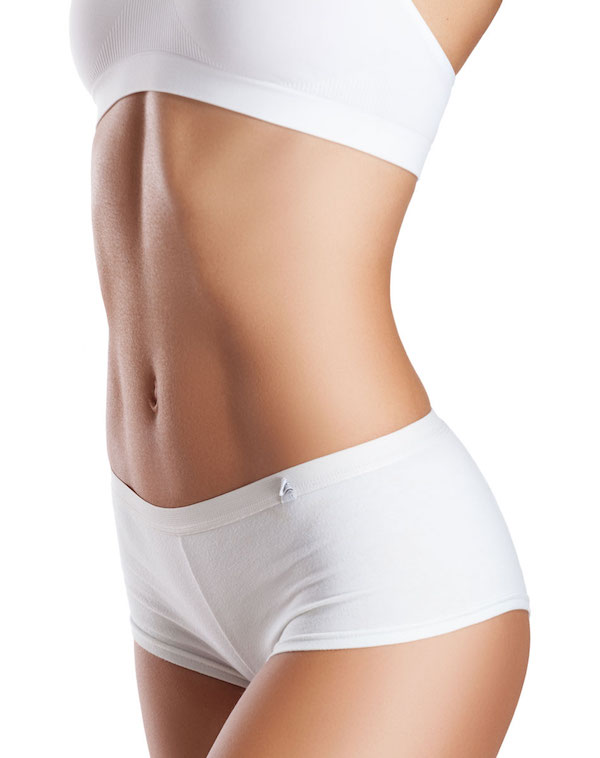 Unfortunately, abdominal fat is a common source of discontent for most people, regardless of their age or gender. Our bodies are biologically engineered to store fat around our midsections. This fat protects our vital organs from impact and acts as insulation and a fuel source. (2)
But as our quality of life has been upgraded, this vital resource has been downgraded to a considerable annoyance. Luckily, there's liposuction.
Liposuction for the abdomen is a highly customizable procedure that can permanently reduce the fat in the precise areas that cause patients the most dismay. Dr Riccardo Frati has been performing this cosmetic treatment for nearly 20 years and is highly skilled in addressing the unique characteristics and concerns that this unique part of the body demands. After all, the abdomen has multiple points of flexion that allow us to perform everyday movements, and our abdomens are constantly expanding and retracting – whether as the result of pregnancy, ageing, or merely a meal! (3)
Benefits of Liposuction and VASER Liposuction
Liposuction technology has come a long way since its inception in the 1970s, and today's liposuction procedures offer safer, faster procedures with the ability to achieve more impactful results than ever before. (3) Where diet and exercise are often only effective in reducing the size of certain kinds of fat cells in select areas of the body, liposuction permanently removes stubborn fat cells, and allows Dr Frati to sculpt ideal contours.
VASER Liposuction
VASER Liposuction is one of the most exciting new body contouring methods available today, and Dr Frati had the exclusive privilege to train in this technique with its inventor, Dr Alfredo Hoyos. This form of liposuction offers unique benefits that can take your physique to the next level in ways that were previously impossible.
VASER Liposuction incorporates a gentle application of ultrasound energy during the fat elimination process.
Vaser benefits:
Enables more precise contouring
Improved fat breakdown for a gentler procedure
Promotes tissue contracture for smoother, tighter skin
Allows for a shorter, more comfortable, and convenient recovery
To learn more about liposuction and VASER Liposuction, contact Dr Frati's clinics and schedule a personal consultation.
Liposuction Candidates
If you're simply fed up with the state of your belly and are ready to eliminate this frustrating flab, you may be a good candidate for liposuction. Candidates for liposuction on the abdomen are near their ideal body weight and looking to eliminate abdominal fat that has been resistant to diet and exercise. Because liposuction is still a minimally invasive surgical procedure, candidates should be in good health and be ready to commit to making the necessary preparations. They should also plan on participating in a responsible recovery and have realistic expectations for their outcomes. You'll be able to learn more about this and the other procedures that Dr Frati offers, and determine the best course of action for your unique physique during your personal consultation. Need some inspiration? You can learn more about the latest in cosmetic procedures by following Dr Frati's blog, and see his patients' jaw-dropping results when you check out his Instagram.
Personal Consultation
Like every service that Dr Frati performs, the details of your liposuction procedure will be customized to your abdomen. During your personal consultation, you'll discuss your specific goals. After some honest talk and a careful examination, Dr Frati will be able to determine whether liposuction or VASER liposuction is right for you. He'll also review your medical history, medications, and any previous operations that you've undergone. Once it's determined that liposuction will get you the flat belly of your dreams, you'll be advised as to what steps to take to prepare for your procedure, and ensure a fast, smooth recovery.
Liposuction Procedure
Whether or not you're undergoing standard liposuction or VASER liposuction, your procedure will entail many of the same steps:
The area to be treated will be marked, and Dr Frati will review the details of the procedure.
Appropriate anaesthesia will be administered.
Once resting comfortably, small incisions will be made, and the area will be injected with tumescent fluid. This further numbs the treatment site, allows fat to be more easily removed, and reduces the instances of bleeding.
Long thin, hollow tubes called cannulas attached to a specialized vacuum machine are inserted into the incisions to access and aspirate the fat.
VASER liposuction incorporates the use of ultrasound energy, which further breaks down fat, allowing Dr Frati to more precisely sculpt the appearance of a toned, flat midsection, and accentuate the abdominal muscles.
Recovery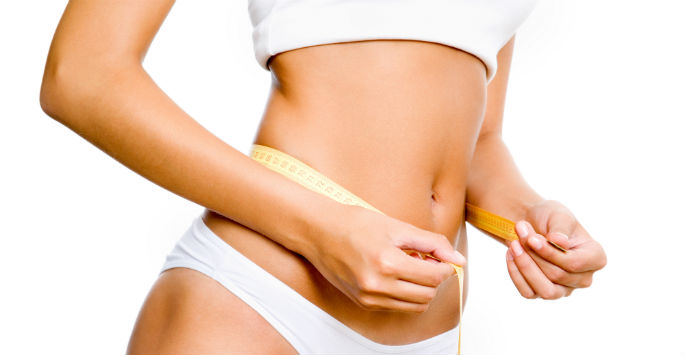 In a few hours, the relaxing effects of the anaesthesia will diminish. Your designated friend or family member will escort you home, and your recovery will begin. The lingering effects of the tumescent fluid will ensure that the area remains numb for the rest of the day, after which you'll be able to manage discomfort with the provided pain medication. Bruising, swelling and soreness are normal parts of the recovery process. You'll be dressed in compression garments to ease swelling and ensure that your shapely results are protected as you heal. Dr Frati will be monitoring your recovery process during follow-up appointments and will be able to address any concerns that you may have.
Movement may prove difficult immediately after your procedure, but in the days that follow you'll find it increasingly easier to return to daily activities, and should be able to return to work in about a week.
Results
Whether you opt for tumescent liposuction or VASER Lipo for your abdomen, you'll enjoy the following results once your healing process is complete:
Permanent elimination of fat cells
Sculpted contours
More visible musculature
Better fitting clothing and more wardrobe options
Long-lasting results
Improved confidence and self-image
How Much Does Lipo Cost in London?
The cost of your liposuction or VASER liposuction procedure will depend on the details of your personalized treatment plan. Whether you'd benefit from liposuction alone, or would be able to enjoy the best results from a combination of treatments, Dr Frati will be able to give you an accurate estimate during your consultation. To learn more about the cost of liposuction for the abdomen, and the associated fees, contact Harley Surgery.
FAQ
Is abdominal liposuction permanent?
Liposuction and VASER Liposuction breakdown and remove stores of fat from the body. Once eliminated from the body, they are unable to return. By maintaining a healthy lifestyle and consistent weight, patients can enjoy an improved abdomen for years to come. However, liposuction will not eliminate each and every fat cell in the abdomen, and poor lifestyle choices can allow these cells to increase in size. 
References
British Association of Aesthetic Plastic Surgeons. Analysis of BAAPS Audit 2019-2020. ; 2021. Accessed July 26, 2021. https://baaps.org.uk/_userfiles/pages/files/2020_audit_results_for_2022.pdf
Chait A, den Hartigh LJ. Adipose Tissue Distribution, Inflammation and Its Metabolic Consequences, Including Diabetes and Cardiovascular Disease. Front Cardiovasc Med. 2020;7:22. Published 2020 Feb 25. doi:10.3389/fcvm.2020.00022
Ahern RW. The History of Liposuction. Seminars in Cutaneous Medicine and Surgery. 2009;28(4):208-211. doi:10.1016/j.sder.2009.10.001