Breast augmentation is a transformative experience. You can achieve your ideal size and shape, but how do you maintain your amazing results?
Below, we are discussing ways in which you can empower your aesthetic journey and keep your breast implants looking and feeling perky. To discuss any of the concepts that we cover in this article, feel free to contact Dr Riccardo Frati. He is an unparalleled leader in the field of breast enhancement. Dr Frati proudly serves the communities of London, Birmingham and Manchester, but you can also access his expertise online. Schedule a virtual consultation from the convenience of your smart device and log in for a happy, healthy tomorrow. You may also wish to reach us by phone at one of the following numbers.
London: +44 20 3633 2619
Manchester: +44 16 1327 2139
Highgate Hospital: +44 20 3633 2619
Dolan Park Hospital: +44 20 3633 2619
Choose the Right Implant for Your Body Type
The best treatment is prevention. To avoid issues with your breast implants, it is best to choose the right options for your body. Bigger is not always better, and Dr Frati can help you manoeuvre the variety of choices available at his clinics.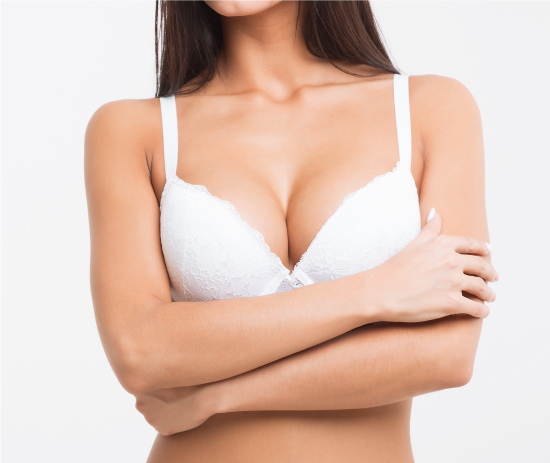 A breast augmentation with Dr Frati is an opportunity to achieve your best self. He offers Mentor silicone implants to provide his patients a wide array of textural and shapely options. Whether you desire teardrop contoured breasts or round, full implants, Dr Frati can help. By choosing the right size and shape for your body type, you can enjoy a perky, proportional augmentation that accentuates your silhouette.
The decision of which type of implant to utilise hinges on your existing dimensions. If you are slight of frame, you may not want large, cumbersome implants. The choice of implant should also take into consideration your incision placement. Dr Frati can perform your augmentation in numerous ways, but the incision pattern must celebrate your contours.
For example, a periareolar incision works well for small implants, but you may require an inframammary fold incision or axillary incision for larger options.[1] [2] The implant should fit your body type, and the incision will reflect this decision process. The bottom line: the proper augmentation techniques will produce brilliantly perky results.
Before and After Photos
Supplement Your Breast Augmentation
No enhancement procedure exists in a vacuum. Once you have achieved the dimensions of your dreams, you should think about keeping your physique as shapely as possible. Diet and exercise are fantastic ways of staying healthy, but you may also need surgical attention to supplement your breast augmentation.
Breast Uplift
Implants add volume to your chest, but they may also weight down your profile. To keep your breasts perched exactly where you want them, consider the benefits of an uplift. By removing loose skin, Dr Frati can elevate your breasts to their proper placement. Your implants will enjoy the declination they deserve when you pair your augmentation procedure with an uplift.
An uplift procedure can be performed simultaneously with your augmentation or after the fact. Enhancement is a long-term endeavour. To maintain the perky, youthful curves you desire, contact Dr Frati at your earliest convenience. 
Natural Breast Augmentation
When most people think of a breast augmentation surgery, they focus on the breast implants themselves. However, you can achieve increased size and fullness with the help of your body's own tissue. Dr Frati is able to augment your implants naturally using fat transferred from other regions. By administering liposuction on your "problem areas" such as the thighs, abdomen, flanks or buttocks, Dr Frati will harvest viable cells for implantation. Once the extracted fat is purified, it is ready to aid in your natural breast augmentation. The grafted fat will integrate seamlessly with your chest contours because they originated from your body – there is no chance of an allergic reaction.  
Breast Implant Revision
To address the question of maintaining your implants' verve and vitality, one obvious answer is to consider replacing the implants themselves. An augmentation revision surgery allows you to upgrade your implants according to your specifications and experiences. For example, if your previous augmentation procedure left you feeling top heavy, you should explore smaller, more manageable implant options. 
A revision augmentation can also address the placement of the implants within the breast pocket. If your last implantation quickly migrated south, ask Dr Frati how your next excursion into breast augmentation can remedy the situation. You can enjoy perkier, lifted results by swapping your existing implants with replacements that better suit your physique.
Benefits of Breast Enhancement
When your measurements reflect your ideal shape, you may enjoy increased confidence and quality of life. But there is more than one way to achieve satisfaction. A breast augmentation is a great start, but you want to make sure your implants accentuate your look rather than obscuring your natural attractiveness.
A holistic approach to enhancement ensures that your breasts maintain their buoyant bounce as long as possible. By supplementing an augmentation procedure with an uplift or revision, you can keep your implants looking perky for years to come.
Eligible Candidates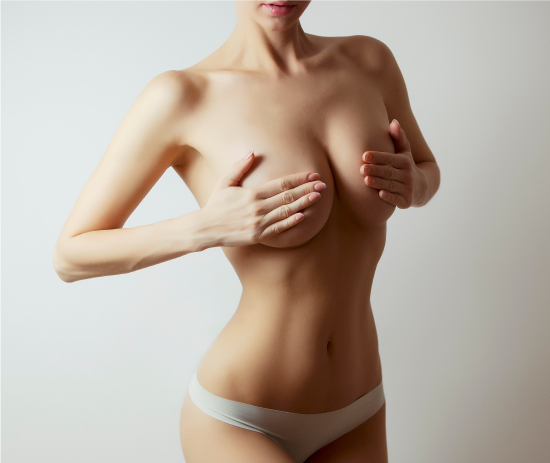 If you have received breast implants in the past, you are a great candidate for further enhancements. The right aesthetic strategy will extend and amplify the results of your previous augmentation procedure. Even if you have already achieved the size you want, it is important that the placement of your breasts complement your chest rather than dominating it.
Here's a simple test you can perform at home to determine if your implants have descended exceedingly low. While in a standing position, lift one of your breasts and place a pencil horizontally along its lower fold. As you release the breast from your grip, see if the weight of it suspends the pencil. If the writing device stays in place, then you may be experiencing ptosis (sagging) of the breast. An uplift can elevate the angle of your breasts, situating them in a pleasing position so that your implants appear and feel vivacious.
Private Consultation
The contents of this page are intended to give you helpful pointers about the maintenance of your breast implants, but they are no substitute for a comprehensive conversation. Contact Dr Frati and get ready to share your medical history. Please inform him why you are dissatisfied with your existing implants so he can strategize the best approach to raising your profile and perspective.
In the spirit of excellent communication, we regularly update our blog. Read through our posts to glean insights and information regarding the best body contouring techniques in the UK.
Preparation and Procedure
During your consultation with Dr Frati, you will receive detailed instructions to prepare you for breast enhancement surgery. These directions will be tailored to your case, so please follow them carefully. In general, you should quit smoking and stop taking certain blood-thinning medications in the three weeks leading up to your procedure. We want your circulation to be at peak performance to ensure a successful surgery and recuperation. 
The duration of the actual procedure will hinge upon the extent of the enhancement you seek.
A minor breast uplift may take less time than a natural breast augmentation procedure, but every patient's experience varies. Dr Frati will take the necessary time to perk up your profile according to your specifications. 
Recovery and Results
Depending on the type of enhancement you undergo, your recovery process may last 1-3 weeks. Please avoid strenuous activity and allow your body to adapt to its new contours. Your implants will settle into the breast pocket to create a full, firm look.
For a preview of your stunning results, please take a look at our patient feedback page. The kind words from Dr Frati's past clients are wonderfully encouraging because satisfaction and safety are his primary concerns. While these kind reviews are gratifying, to say the least, we are eagerly awaiting your input because the best enhancements are the ones yet to be performed. 
FAQ
How much does breast enhancement cost in London?
The cost of your breast procedure depends on the parameters of the surgery itself. Each uplift is customised to the unique dimensions of the individual patient's chest. If you are exploring the opportunities of natural breast augmentation, the price will hinge on how much fat is extracted from your donor sites and how great the enlargement you desire in the breast region. Dr Frati will provide transparent pricing as part of his comprehensive consultation. Call +44 20 3633 2619 to reach our London offices or +44 16 1327 2139 for our Manchester location. Dr Frati can perk up your bosoms without breaking your bank account. 
References
Hidalgo, D. A. (2000). Breast augmentation: choosing the optimal incision, implant, and pocket plane. Plastic and Reconstructive Surgery. 105 (6) 2202-2216. DOI: 10.1097/00006534-200005000-00047
Hammond, D. C. (2009). The periareolar approach to breast augmentation. Clinics in Plastic Surgery. 36 (1) 45-48. https://doi.org/10.1016/j.cps.2008.07.004