AccuTite
Conveniently located to serve the areas of London, Manchester, Highgate and Birmingham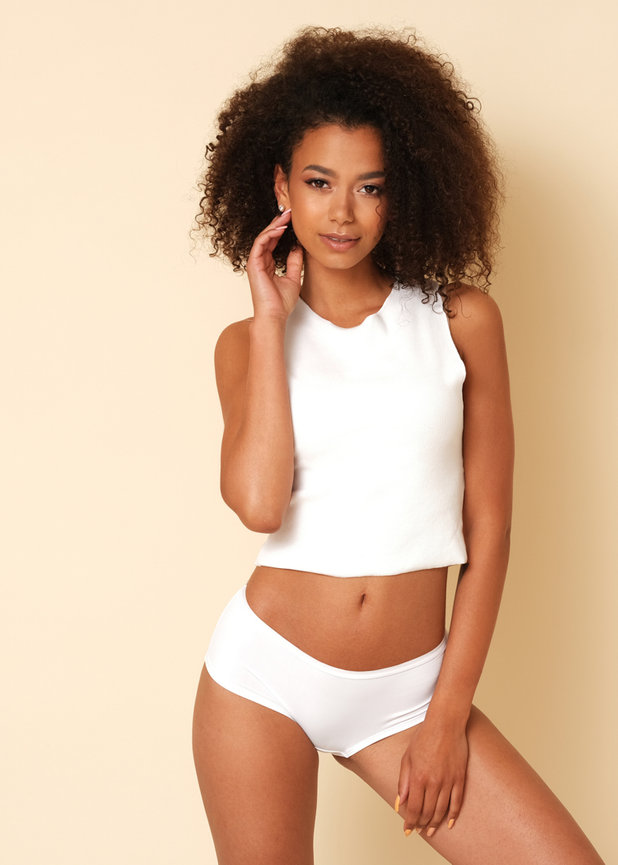 AccuTite is an innovative method of removing unwanted fat and tightening skin in those hard-to-contour areas. By gently administering focused radio waves to the target region, AccuTite delivers transformative results.
Dr Riccardo Frati is a true visionary in the field of cosmetic enhancement. By mastering state-of-the-art techniques such as AccuTite, Dr Frati ensures the best treatment science has to offer. If you struggle with bothersome, pinchable fat or loose skin, consider a visit to one of our four convenient locations: London, Manchester, Highgate, or Birmingham. Contact us online or call +44 77 1069 1082 to schedule an appointment.
About AccuTite
AccuTite is the smallest device of its kind, but it achieves big results. The AccuTite procedure is minimally invasive, employing the power of radiofrequency-assisted lipolysis (RFAL) energy to gently tighten skin.[1] Due to its compact nature, the AccuTite cannula is able to glide just below the surface of the skin. This cannula acts as a tiny vacuum, gently removing excess fat cells as it manoeuvres the "problem area" you want to address.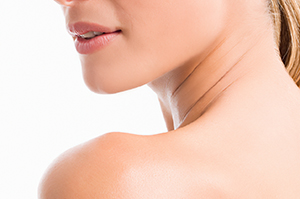 Meanwhile, an external electrode hovers over the surface of the skin, emanating radio waves that heat and stimulate the subdermal treatment area.[2] The combined dynamics of the cannula and the electrode work in tandem to tighten skin and remove fat simultaneously. There is no need for elongated surgical scars when AccuTite provides far-reaching capabilities with a simple, single-entry point of contact.
AccuTite promotes long-lasting results because of its ability to stimulate new collagen production in the target area. Collagen is the most prevalent protein in the human body, but it flourishes less and less as we age. By triggering a fresh influx of collagen, AccuTite cradles and maintains skin health. Think of collagen as the scaffolding that provides skin with its structure and lustre.
Thanks to AccuTite, your complexion can enjoy a restored radiance and a youthful shimmer.
Benefits
The major benefit of AccuTite is its versatility. The diminutive size of the AccuTite device allows it to treat small protrusions of fat and/or sagging skin along several areas of the face and body. From flanks to jowls to knees, AccuTite can work wonders without requiring unnecessary downtime or discomfort.
One of the fringe benefits of AccuTite is its ability to treat cellulite.[3] Cellulite is the phenomenon in which fat deposits push against the skin, causing long, enmeshed cords that look like cottage cheese. AccuTite treats both the fat and the skin, making it an ideal remedy for unsightly cellulite.
Benefits of AccuTite
Minimally-invasive
No need for general anaesthesia
Highly selective and focused
Tightens skin as it removes fat
Works on both the face and body
Empowers patients to achieve their ideal look
To experience the benefits of AccuTite treatment for yourself, please contact Dr Frati at your earliest convenience.
Eligible Candidates
Men and women with small, hard-to-sculpt fat deposits are ideal candidates for AccuTite treatment. The technology can also contract skin along finite yet visible areas like the cheeks, jowls, and love handles. AccuTite is not designed to be a weight loss solution. Though it removes unwanted fat cells, AccuTite is not intended to treat obesity.
If you are within 15 kilograms of your goal weight, then AccuTite may be perfect for you. The groundbreaking enhancement technology is an opportunity to sculpt the face and/or body. "Bat wings" along the upper arm, uncomfortable protrusions at the inner thighs, and drooping skin along the jawline are all treatable, courtesy of AccuTite. Dr Frati can determine your eligibility for AccuTite treatment during your comprehensive consultation.
Private Consultation
The human body is both a powerful machine and a delicate work of art. To accentuate your curves and bring a taut glow to your complexion, you should only trust aesthetic enhancement to the best in the UK. Dr Frati brings a surgeon's steadiness and a sculptor's eye to his unparalleled work.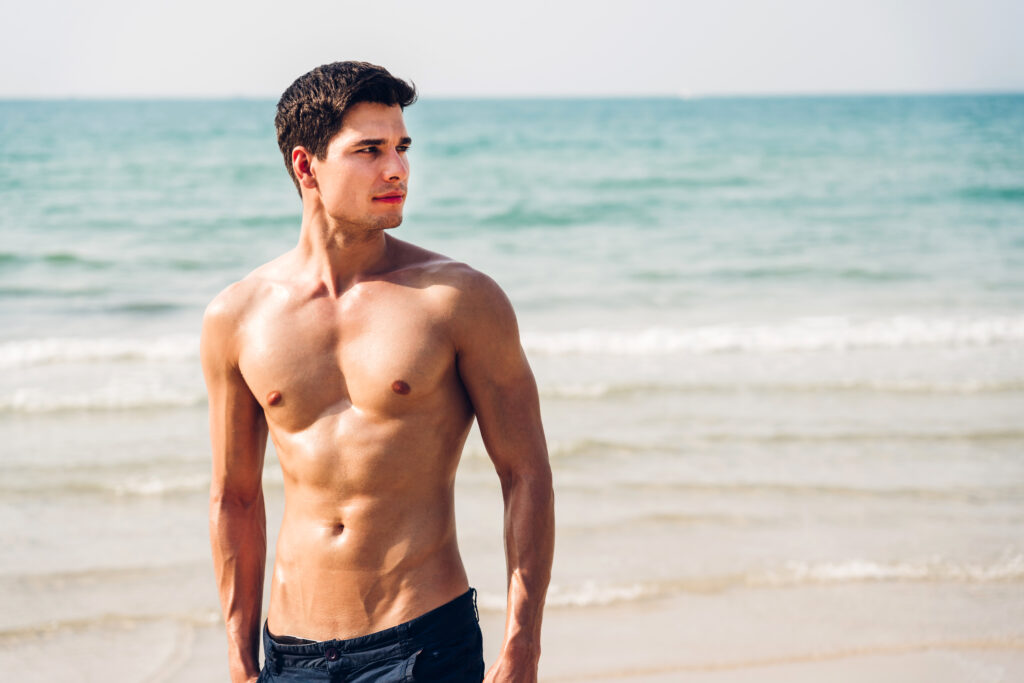 Your consultation with Dr Frati is an opportunity to unveil your best self. He will listen to your needs, study your medical history, and strategize your aesthetic future. After performing a brief physical exam, Dr Frati can explain the many options at your disposal to achieve your ultimate cosmetic goals. If AccuTite is the best method for tightening skin and removing small deposits of fat, then Dr Frati can focus on preparing you for your AccuTite session. However, if another procedure would be more beneficial, you and the good doctor can discuss the alternatives to AccuTite.
Please call +44 77 1069 1082 to schedule a consultation. In the meantime, feel free to peruse our blog. It is full of insights and information about body and facial contouring. If any questions arise, we invite you to bring them with you to the consultation with Dr Frati.
He can address your concerns and usher you ever closer to the appearance of your dreams.
Preparation
During your comprehensive consultation, you will receive detailed instructions pertaining to your upcoming AccuTite appointment. These directions will be tailored to your needs and unique anatomy, so please follow them carefully.
In general, it is advisable to quit smoking in the weeks leading up to any medical procedure. Tobacco products exacerbate skin laxity, which is precisely what AccuTite is here to remedy. Dr Frati may also ask you to stop taking certain medications that thin the blood. Although AccuTite is minimally invasive, it can result in minor swelling or bruising. To lessen these side effects, please heed the doctor's orders and optimize your circulation in preparation for AccuTite treatment.
The AccuTite Procedure
From the moment you arrive at one of our clinics in the London vicinity, we want you to feel right at home. The doctor will review your procedure one last time and explain all of the fine details of AccuTite enhancement.
You will most likely require only local anaesthesia to keep you safe and comfortable throughout the procedure. The cannula is ultra-thin, but it efficiently removes unwanted fat cells in your target area. The heat generated by the radiofrequency waves of the AccuTite device will not damage the surrounding musculature or soft tissue. Instead, the RF energy tightens the skin from within, taking years off your appearance in approximately 20-30 minutes.
Rapid Recovery
Dr Frati may advise you to take 2-4 days off work following an AccuTite session. You want to make sure you rest up thoroughly and allow your treatment area to heal sufficiently. After any minor swelling subsides, your new contours will emerge.
Remarkable Results
We live in the social media age. Your selfies have stunned cyberspace and projected your attractive face to the world. But maybe they don't reflect the exact dimensions you desire? To up your online game, consider an AccuTite treatment with Dr Frati. He can address your imperfections, no matter how small or subtle.
Speaking of social media, have you followed Dr Frati on Instagram yet? If not, you are missing out on the feed that nourishes over 250,000 followers. See our amazing results, see our happy clients, and see yourself joining our family soon!
Complementary and Alternative Procedures
AccuTite is wonderful for correcting mild to moderate ptosis (sagging) skin along the face and body. But when loose skin is more pronounced, you may need to explore your surgical options. Dr Frati is one of the best facelift practitioners in the UK. His technique delivers subtle results without the "overdone" look that may obscure your natural attractiveness.
Regardless of which procedures work best for you, Dr Frati is here to help. Call +44 77 1069 1082 to discuss your options and enhance your outlook.
Both the facelift and AccuTite approaches can transform the look and feel of your skin, but what about its surface appeal? If your complexion suffers from age spots, fine lines, or dull tone, consider the benefits of a resurfacing treatment. Dr Frati offers a range of chemical peels to keep your skin looking its best. Harness the power of hydration with our popular hydrafacial procedure. Eradicate blemishes and dead, dull skin with a microdermabrasion session.
FAQ
How much does AccuTite treatment cost in London?
The exact cost of an AccuTite session depends on several factors. The size and location of the treatment area and the severity of the issue being addressed contribute to the final fee. Dr Frati can assess your concerns, recommend an AccuTite strategy, and provide transparent pricing. These components are all part of Dr Frati's comprehensive consultation process. Contact us to get the conversation started and be ready to embrace your best self. 
References
InMode manufacturer's website. (2020). AccuTite product page, retrieved from: https://inmodemd.com/technologies/accutite/
Mulholland, R. S. (2019). BodyTite®: The Science and Art of Radiofrequency Assisted Lipocoagulation (RFAL) in Body Contouring Surgery. In The Art of Body Contouring. IntechOpen. DOI: 10.5772/intechopen.83446
Divaris, M., Boisnic, S., Branchet, M. C., & Paul, M. D. (2011). A Clinical and Histological Study of Radiofrequency-Assisted Liposuction (RFAL) Mediated Skin Tightening and Cellulite Improvement—-RFAL for Skin Tightening. Journal of Cosmetics, Dermatological Sciences and Applications, 1(2), 36. DOI: 10.4236/jcdsa.2011.12006