Gastric Balloon Surgery
Conveniently located to serve the areas of London, Manchester, Highgate and Birmingham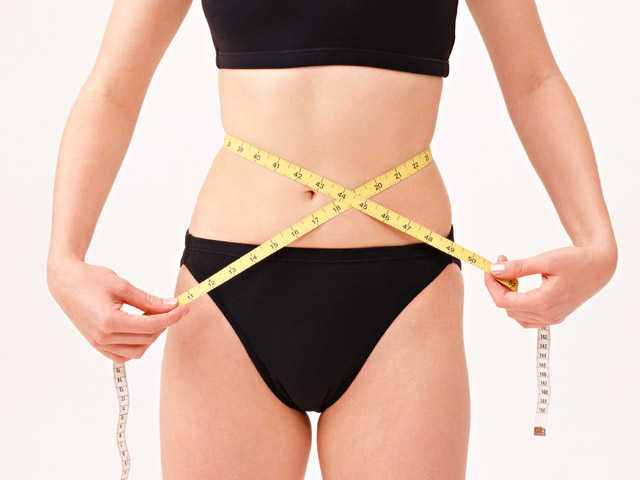 Hunger drives us. It tells us when to eat, what we crave, and how much to ingest. But when hunger outpaces your metabolism, you may tend to overeat. Appetite suppressants are a temporary fix, but they can be costly and toxic. To avoid the pitfalls of prescription remedies for an overactive stomach, consider the benefits of gastric balloon surgery.
Dr Riccardo Frati is an expert at providing patients real solutions that work naturally with the functionality of their bodies. Rather than going against the grain, Dr Frati listens to your hunger, strategizes the best ways to satiate your appetite for improvement, and delivers amazing results. With convenient locations in London, Birmingham, Highgate and Manchester, Harley Surgery can transform your appearance and make you feel better than ever. Contact our offices at your earliest convenience to benefit from Dr Frati's considerable knowledge and compassion.
We also offer virtual consultations to serve your needs no matter where you may connect.
What Is a Gastric Balloon?
A gastric balloon is an effective method of filling your stomach to prevent overeating and reduce your caloric intake. The balloon is filled with saline and it cradles safely in a pocket of your digestive system.
Gastric balloons stay in the stomach for up to six months, allowing your appetite to gradually subside as you enjoy the benefits of weight loss.
When the small orb occupies its place in the body, it sends signals to the brain, telling an individual that he or she is full. This limits food intake, thus decreasing caloric levels, which inevitably supports a healthier lifestyle.
Dr Frati will discuss your anatomy and needs to determine the best approach for your gastric balloon surgery. The device is not intended to replace regular exercise and/or a sensible diet. Once the balloon facilitates your desired weight loss goals, you are still encouraged to eat right and work out to maintain your slim, strong physique.
Benefits
Improvement starts from within. When you can quell your hunger without the need for extensive surgery or medications, you are empowered to better your future. Among the many benefits of a gastric balloon surgery is how it allows your body to calibrate its own appetites and create its own rhythms. Recipients of gastric balloons in the London area have enjoyed fantastic weight loss results and the liberating sensation of reduced hunger pangs. 
Benefits of the Gastric Balloon
Appetite suppressant
Filled with saline, which your body can naturally absorb
Non-pharmacological
Does not disrupt your digestive system in a permanent manner
Supports a healthy lifestyle
Delivers tangible weight loss results
To enjoy the benefits of gastric balloon treatment, please contact Harley Surgery. 
Eligible Candidates
If you have struggled with excess weight as a result of overeating, then a gastric balloon may be the ideal solution. Eligible patients have a BMI (body mass index) of over 30 and are willing to trust a medical professional with assistance. Candidates should not have certain conditions like COPD (chronic obstructive pulmonary disease), unchecked diabetes, or inflammatory bowel syndrome. 
Please inform Dr Frati of any digestive conditions you may have so he can determine your candidacy for a gastric balloon procedure.
Private Consultation
A meeting with Dr Frati is a rendezvous with excellence. He is a celebrated surgeon, an accomplished academic, and a seasoned veteran at the National Health Service (NHS). Since his NHS work, Dr Frati has amassed many professional accolades, but above all: he is a great listener.
When you consult with Dr Frati, feel free to ask as many questions as you can. Here are some conversation starters, in case you find yourself at a loss for words:
Will an gastric balloon make me feel bloated?
How full will my stomach be?
Does it need to stay in for the full six months?
Is gastric balloon surgery right for my body?
Please call our office to schedule a consultation. You can reach us at 0203 633 2619 in London, 0161 327 2139 in Manchester, 0203 633 2619 in Highgate, or 0203 633 2619 in Birmingham. Dr Frati is eager to chat and ready to help!
Preparation
Your preparation for gastric balloon surgery will be customized to your anatomy. During your comprehensive consultation, your Harley Surgery representative will provide detailed instructions to prepare you for the procedure.
Please follow Dr. Frati's directions carefully to make sure you are ready to receive your gastric balloon.
Dr Frati may advise you to quit smoking and stop taking blood thinners at least two weeks before your surgery. Once you are ready to move forward with the gastric balloon process, Dr Frati will explain every step in detail. He is here to facilitate a happy, healthy procedure.
Gastric Balloon Procedure
From the moment you arrive at Harley Surgery, we want you to be comfortable. You will receive the proper sedation to keep you safe and relaxed throughout the procedure.
The gastric balloon procedure only takes about thirty minutes, but its results can be long-lasting and life-changing.
Once you are properly sedated, Dr Frait will gently guide a thin catheter down your throat. He will also manoeuvre an endoscopic camera alongside the catheter to monitor its progress. The catheter places an empty balloon precisely in the contours of your stomach.
After the empty balloon has settled into place, Dr Frati fills it with a saline solution. It is inflated to the exact dimensions discussed during your consultation period. Once the inflation process is complete, the catheter and endoscopic camera are gently removed.
Healthy Recovery
Immediately following your gastric balloon procedure, a trained clinician will monitor your progress. After 2-3 hours, you will be released to recover comfortably at home. 
Dr Frati will advise you on your dietary journey in the months that follow.
Please do not eat or drink for at least six hours after your insertion procedure. At that point, you can consume small amounts of clear liquids. In fact, you will be on a liquid diet for the first week, followed by the gradual introduction of soft foods.
Some patients experience minor bouts of discomfort in the abdominal region. These issues should subside in a matter of days. If you notice any continued discomfort, please contact our team. We will also schedule a follow-up appointment to determine how long you should keep the gastric balloon in your system, and how to proceed after the 6-month mark.
Amazing Results
We here at Harley Surgery thrive on data. Several comprehensive studies indicate that gastric balloon treatment can significantly reduce excess weight. The numbers vary from between 32% and 48%, but the consensus is clear: excess weight is massively reduced as a result of gastric balloon surgery.[1, 2] 
Dr Frati prioritizes his patients' satisfaction. One look at our glowing reviews illustrates why we are one of the leading aesthetic surgery centers in the UK. We are humbled by our clients' kind words and we vow to continue providing 5-star service to the communities of London, Birmingham, Manchester, Highgate, and beyond.
Complementary and Alternative Procedures
Losing weight is its own reward. You will feel healthy, move more freely, and enjoy slimmer, sleeker contours. But if you encounter loose skin after achieving massive weight loss, then your journey may not be complete. Allow Harley Surgery to help you fulfill your cosmetic quest, already in progress.
Thigh Lift (Thighplasty)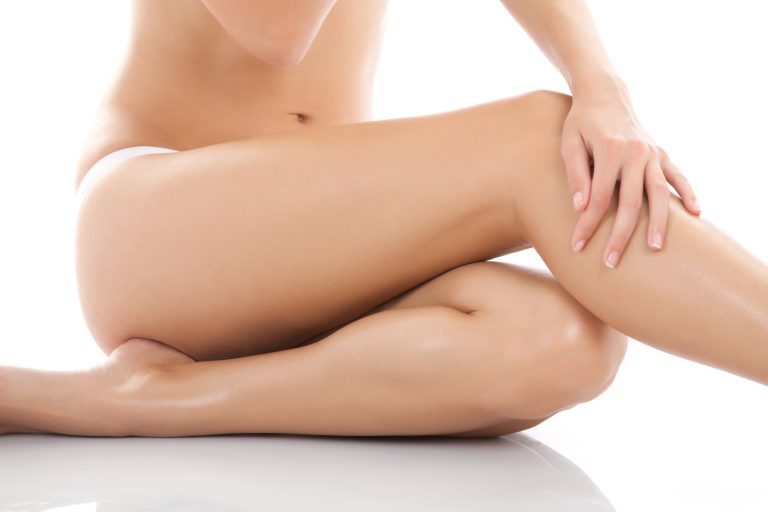 The upper legs may accumulate excess skin and bothersome bulk, even after significant weight loss. Dr Frati can address this issue by providing a thigh lift. He begins by making a strategic incision along the natural folds of your body to conceal it. This allows Dr Frati to access your fat deposits and remove excess skin. He then sutures your contours pleasingly to create a toned, taut look.
Tummy Tuck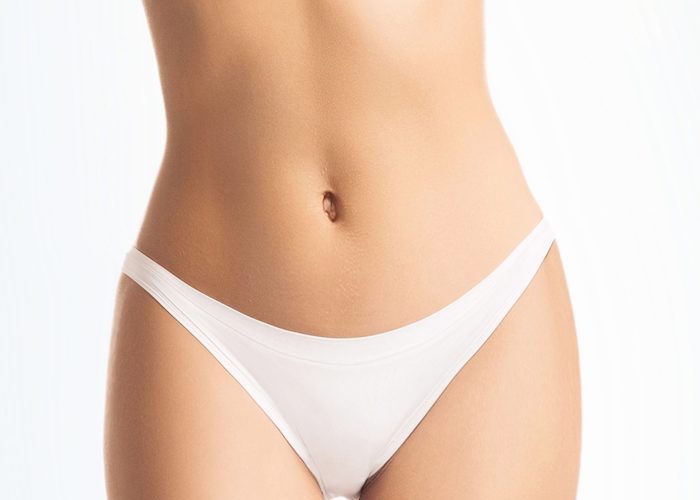 The midsection reflects a myriad of changes. After shedding a significant amount of weight, your abdominal skin may be lax. To beautify the belly region, consider a tummy tuck at Harley Surgery. Dr Frati can contour your body by redraping and tightening the midriff to reflect your weight loss achievements.
Liposuction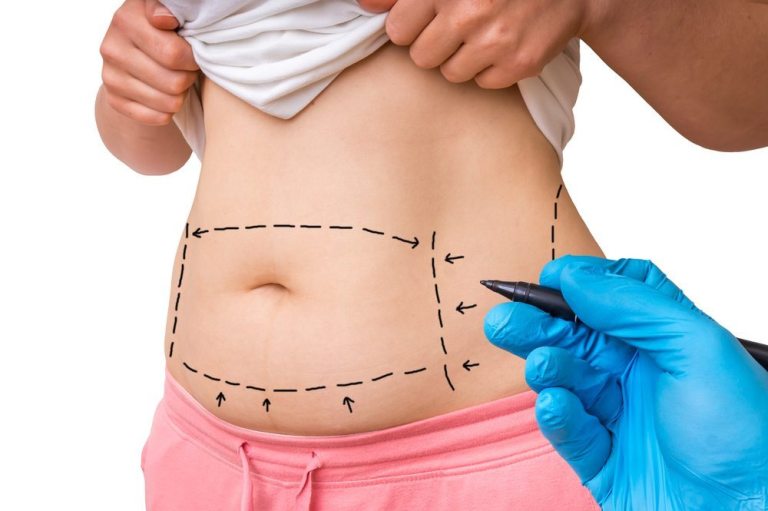 Gastric balloon surgery helps you lose weight, but you may not lose it in all the "right" places. If your fat cells are not distributed exactly how you want them, liposuction can help. Dr Frati gently bathes bulky fat deposits with tumescent liquid to loosen and soften them. He then skillfully vacuums unwanted fat cells from your body, contouring the shape you desire.
FAQ
How much does gastric balloon surgery cost in London?
Dr Frati provides the best weight loss options at the right price. The cost of your gastric balloon procedure will depend on several factors, like the number of follow-up visits required and the extent of your weight loss goals. Harley Surgery is transparent about all of our pricing policies, so feel free to ask us about every facet of the process during your individual consultation. 
Is a gastric balloon safe?
Yes, gastric balloon surgery works harmoniously with your body to deliver incredible weight loss results. The balloon occupies space in your stomach to suppress your appetite. If your stomach feels full, you will eat less. To learn how Harley Surgery approaches wellness, healthcare, and cosmetic excellence, please read our blog.
References
Imaz, I., Martínez-Cervell, C., García-Álvarez, E.E. et al. (2008). Safety and Effectiveness of the Intragastric Balloon for Obesity. A Meta-Analysis. Obesity Surgery 18, 841. https://doi.org/10.1007/s11695-007-9331-8
Sallet, J.A., Marchesini, J.B., Paiva, D.S. et al. (2004). Brazilian Multicenter Study of the Intragastric Balloon. Obesity Surgery 14, 991–998. https://doi.org/10.1381/0960892041719671