When it comes to cosmetic surgery, we are very privileged to live in an age where techniques and procedures have advanced to their degree. Getting work done no longer has to look like you got work done. And, thanks to the internet and social media, the industry has been demystified for many people curious about getting procedures. It is essential to educate yourself as much as possible before pursuing elective surgery. Take breast augmentation, for example. There are various avenues one can take when it comes to this procedure. It can be a bit overwhelming trying to decide which path to take. But don't worry. We're here to walk you through.
Keep reading to learn more about breast augmentation, courtesy of Dr Riccardo Frati of Harley Surgery.
Dr Riccardo Frati is one of the premier cosmetic surgeons practising in London, Chelmsford, and Manchester, whose pioneering work and cutting-edge techniques have been featured on ITV's This Morning, The Times, Daily Mail, The Independent, GMTV, and 10 Years Younger. In addition to the Harley Medical Group, Dr Frati maintains memberships in cosmetic organisations such as Highgate and Welbeck Hospital. His exclusive list of patients is a tapestry of models, celebrities and top trending Instagram influencers.
You won't need to give it a second thought to schedule your consultation.
Click here or call +44 20 3633 2619 to schedule it now.
Be sure to also check us out on social. Follow us on Twitter @DrFratiCosmetic, Instagram @drfrati, and Facebook.
What Is Breast Augmentation?
Breast augmentation is a term used for any surgical technique that aims to increase and alter a woman's breasts' size, shape, and appearance. Surgeons can achieve augmentation via silicone or saline implants or fat-graft transfers.
What Kinds of Breast Augmentations Are Available?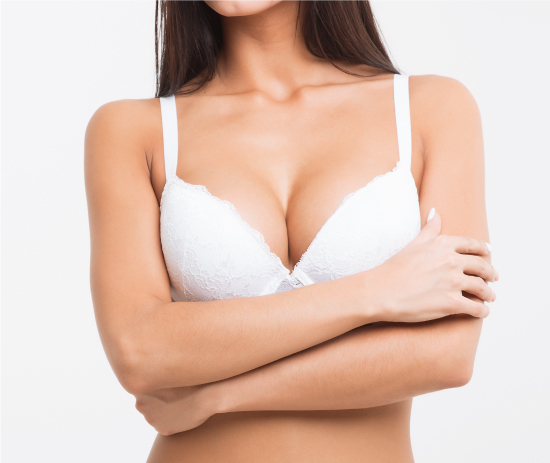 We offer several breast augmentation procedures at Harley Surgery. Every choice presents trade-offs. Risks can be reduced by making the best surgical and implant choices based on good team decisions. Good team decisions start with well-informed patients and technically-prepared surgeons.[1] Make sure to discuss any of the listed techniques with Dr Frati during your initial consultation.
Advanced Breast Augmentation
Advanced breast augmentation employs the smallest possible incisions and features a short recovery period. The fundamental advantages of the procedure are its concepts of stealth incisions and invisible scarring. Advanced Breast Augmentation's rapid recovery is what truly puts it ahead of the rest.
Natural Breast Augmentation
Natural breast augmentation is a surgical procedure that utilises your body's natural fat stores to increase your breasts' size through fat transfers. It combines liposuction and fat transfers to remove unwanted fat from areas such as your abdomen, flanks, or back. From there, the harvested fat is purified and injected directly into the breasts.
Breast Augmentation Revision
Breast augmentation revision is for women who already have implants but want to refresh them. Implants are not lifetime devices, so of course, it would be reasonable to provide your chest with an update of sorts. On average, patients should change their implants once every ten to fifteen years.
Breast Lift
A breast lift is a process that lifts the breasts to a perkier position. This surgery, also known as a mastopexy, removes excess stretched skin and may include repositioning the nipple to a higher location. The surgeon tightens the remaining skin, allowing the breasts to sit in a more natural position on the chest.
Breast Reduction
Breast reduction is a surgical technique that safely reduces breast tissue and tightens the skin of the breast. The result is smaller, more lifted breasts that better compliment the patient's proportions. Breast reduction reduces breast volume and alleviates the strain that larger-than-average breasts can exert on the back, neck, and rest of the body.
Breast Uplift With Implants
Breast uplift with implants is a procedure that combines breast augmentation with a breast lift into a single surgery. Both age and pregnancy contribute a lot of aesthetic damage to the chest, with the constant tug of gravity and childrearing strain taking a considerable toll. Breast uplift with implants solves these issues.
Male Breast Reduction (Gynaecomastia)
Gynecomastia is enlarged male breast tissue caused by a hormone imbalance. Most people know this condition as having "man boobs." It can develop in any man at any age. This condition does not respond to diet and exercise, making gynecomastia surgery the only way to restore the chest to its masculine ideal.
Before and After Photos
Benefits of Breast Augmentation
More proportional and symmetrical figure
Aesthetically pleasing
Increased self-confidence
Increased feelings of attractiveness
Better sex life
Better fitting clothes
Candidates
The ideal candidate for breast augmentation is a healthy, non-smoking, mentally sound woman who has experienced previous instances of weight fluctuations, pregnancy or breastfeeding. Candidates may be unsatisfied with their body due to genetics or the traumas of childbirth and ageing. Candidates should self-reflect on their reasons for elective surgery to be sure their choices are theirs alone and are not influenced by society or a loved one.
Personal Consultation
Every patient's surgery is customised to meet our patients' aesthetic goals. During your consultation, you will be able to discuss your surgical options with Dr Frati thoroughly. He will examine your existing breast tissue and talk about your expectations moving forward. You will then be given comprehensive information on implants and sizing options. Optimal implant size selection requires balancing patient desires with tissue qualities.[2]
Harley Surgery also features state-of-the-art computer imaging that will show you how your surgery results will appear. The 3D imaging software will give you a clear idea of how different breast implant sizes or types will look on your body.
How Should I Prepare for Breast Augmentation?
Patients should get plenty of rest and arrive early on their appointment to avoid any stress. Don't come with makeup or jewellery and wear glasses instead of contacts. Do not eat or drink anything after midnight the night before your procedure. Other than that, try to relax and enjoy the anticipation of the new you that awaits.
What Does the Procedure Entail?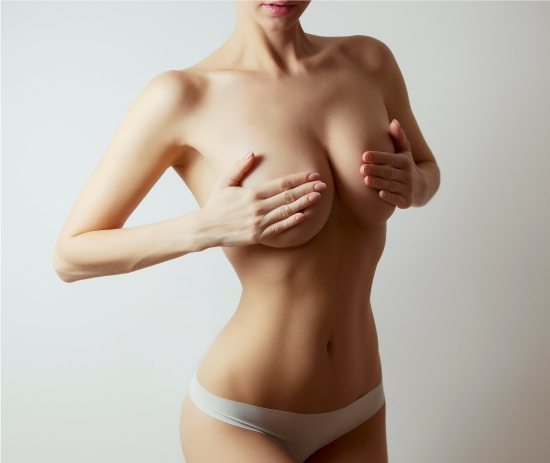 Dr Frati will perform the procedure under general or local anaesthesia with twilight sedation. The surgery usually takes between 60 and 90 minutes to complete.
The specific steps of your surgery depend on your bespoke treatment plan. Implants will be placed in the breast using your approved incision method either over or under the chest muscle, also known as dual plane placement. The placement depth will depend on your existing breast tissue. Once the implant is set, the incisions are closed with sutures and dressing.
What Does Recovery Entail?
Patients who receive breast augmentation under local anaesthesia enjoy a shorter recovery than with general anaesthesia. Regular activity is frequently resumed within four to six weeks. Patients can resume strenuous exercise within four to eight weeks. Recovery times will vary on an individual basis. Patients will be required to wear a support bra for two to four weeks.
Tiny, well-placed incisions will create little to no scarring. Results are flattering and natural-looking, and long-term.
Do Implants Require Maintenance?
Unfortunately, implants are not made to last a lifetime. You may need to have them replaced if you have complications or if your breasts' size and shape change over time.
How Do I Keep My Implants Perky?
Wear proper-fitting bras
Have good posture
Sleep on your back, if possible
Protect your skin from the sun and moisturise
Stay healthy and active
Will My Nipple Sensation Change?
It's possible that some patients may experience an increase in nipple sensitivity after surgery. Some implants can stretch the nerve that gives sensation to the nipple and can irritate the nerve and cause shifts in feeling. For some, this can be uncomfortable, even painful.
Can I Breastfeed After Augmentation?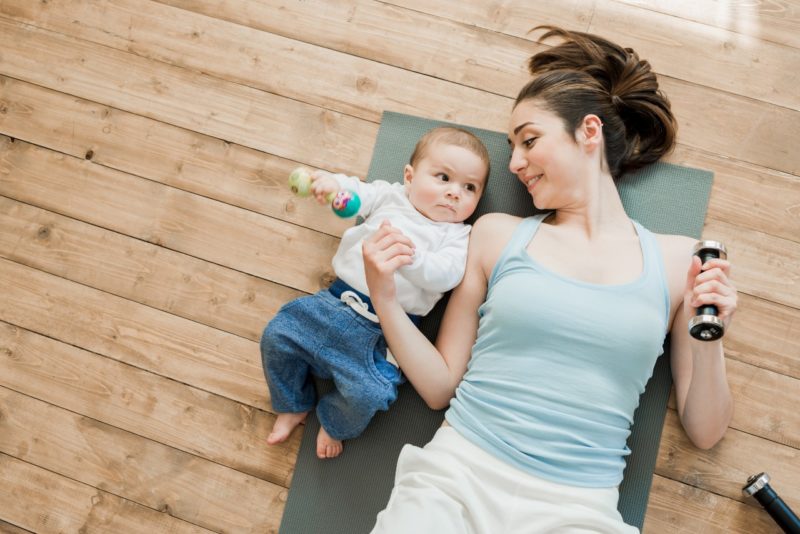 Most women with implants can breastfeed, although there are some exceptions. Whether you're able to breastfeed depends on your breasts' original state before surgery and possibly the type of incision used. Implants may affect the amount of breast milk you're able to produce.
Complementary Procedures
Mommy Makeover
A mommy makeover is a hot new combo treatment of lipo, breast augmentation, and tummy tuck that aims to restore a woman's body back to its pre-pregnancy glory.
Facelift
A facelift is a surgical procedure that trims away excess facial skin and pulls it back, eliminating wrinkles for a firmer, tighter look.
Rhinoplasty
The classic nose job. Create a more proportional face with a newly reshaped centrepiece.
If you enjoyed learning all about breast enhancement, we recommend you check out the Harley Surgery Blog. You'll find great content like beauty advice, FAQs, treatment updates, and general lifestyle pieces. Be sure to check us out, keep up to date, and share your thoughts with us on social. Follow us on Twitter @DrFratiCosmetic, Instagram @drfrati, and Facebook. We can't wait to see you.
References
Nava, M. B., Rancati, A., Angrigiani, C., Catanuto, G., & Rocco, N. (2017). How to prevent complications in breast augmentation. Gland surgery, 6(2), 210–217. https://doi.org/10.21037/gs.2017.04.02
Wan, Dinah M.D.; Rohrich, Rod J. M.D. Modern Primary Breast Augmentation: Best Recommendations for Best Results, Plastic and Reconstructive Surgery: December 2018 – Volume 142 – Issue 6 – p 933e-946e doi: 10.1097/PRS.0000000000005050