Breast Lift
Conveniently located to serve the areas of London, Manchester, Highgate and Birmingham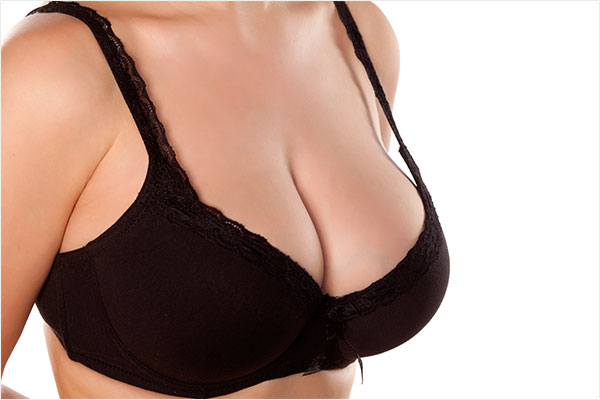 A breast uplift is a surgical procedure that raises the breasts by removing unwanted, redundant skin and tightening the surrounding tissue to create a youthful breast contour.
Milestones such as ageing, pregnancy, and weight fluctuations can cause excess skin and change the appearance of the breast. Known as ptosis or sagging, the condition gives an undesirable aesthetic for a woman's figure. A breast uplift procedure rebuilds your self-confidence by providing the breasts with a rounded, raised, and optimised contour. Dr Riccardo Frati of Harley Surgery is one of the top-ranked cosmetic surgeons in London, Highgate, Manchester, and Birmingham. He utilises the latest techniques to give patients an improved aesthetic for their breasts. Contact us to schedule an initial consultation or phone us at +44 20 3633 2619 to reach any of our offices.
*RESULTS MAY VARY
Before and After Photos
About
Our bodies change as we go through life. Breast tissue can shift in size and projection, and is subject to alternating levels of estrogen. In addition to hormonal changes, childbearing or dramatic weight loss may also cause lax, stretched skin. [1][3]The breast uplift procedure is a highly customised surgical procedure that helps produce a flattering breast profile. This surgery removes excess skin, tightens up remaining tissue, and repositions the breasts and nipple (if needed) for a curvier, shapelier, and natural look. It has helped many women improve their body contours and confidence. A breast uplift can also help with:
Limp, sloping breasts
Differences in the nipple projection
Disproportionate areolas
Breast asymmetry
*RESULTS MAY VARY
Benefits
Women can easily restore an hourglass shape with a breast uplift procedure. An uplift has helped women change the contours of their breasts for better symmetry and proportions for the upper body. Other added advantages you can look forward to are:
Reshapes and lifts breasts higher on the chest wall
Eliminates ptosis in the breasts
Restores an attractive, youthful, natural-looking breast shape
Reduces skin irritation caused by excess skin
Increased clothing options
*RESULTS MAY VARY
Ideal Candidates
Healthy candidates bothered by declining breast volume or breasts that have lost shape and volume are encouraged to seek treatment. Patients who recently went through significant weight changes or childbirth will significantly benefit from an uplift. Patients at a stable weight and free of serious medical conditions are eligible. Dr Frati recommends breast uplifts to patients who are:
Unhappy by the symmetry, size, or shape of the breasts
Have Nipples and areolas that point downward
Have stretched skin or enlarged areolas
Have completed the childbearing process
Have a sensible ideal aesthetic in mind
Take the easy step in scheduling a consultation with Dr Frati. He and his friendly staff will show you how a lift can restore your vibrant look. Or give us a ring +44 20 3633 2619.
Personal Consultation with Dr Frati
Dr Riccardo Frati is one of the premier cosmetic surgeons practising in London, Highgate, Manchester, and Birmingham. His pioneering work and progressive techniques have led him to be one of the most knowledgeable and celebrated plastic surgeons in the United Kingdom. Harley Surgery is pleased to offer a complete range of cosmetic and aesthetic services that target every area of the body.
Your consultation will take place at any of our four convenient locations. Together, we'll discuss what your desired aesthetic results are. This helps us understand what you're looking to get out of your breast uplift procedure and the type of results you wish to see. Then, we'll examine your breasts and the skin elasticity to determine your individualised treatment and estimated recovery time. After we've developed a plan, we'll go over how the uplift procedure will provide enhanced aesthetics for your body. Your session concludes with scheduling a surgery date and providing you with a list of preparatory instructions for you to follow before treatment. Make sure to follow them carefully so you can enjoy a smooth process with striking results.
In the interim, read our insightful blog that describes our surgical methods in fuller detail. You can also be a part of the conversation! Follow, like, and tag our Instagram.
Preparation
There are a few items to complete before your surgery. The support of Dr Frati and his staff will ensure you have the best experience, recovery, and outcome possible. We'll direct our patients to take care of the following:
Smoking: Stop smoking a few weeks before your surgery and throughout your recovery. Tobacco consumption is known to construct blood and hamper recovery.
Prescriptions: Head over to your local chemist and fill any prescriptions that Dr Frati prescribes.
Medicines: Temporarily discontinue certain anti-inflammatories because they may cause bleeding. Make sure to supply our office with a list of current medications.
Transportation: Arrange to have someone pick you up and escort you home as you may still be under the influence of anaesthesia.
Procedure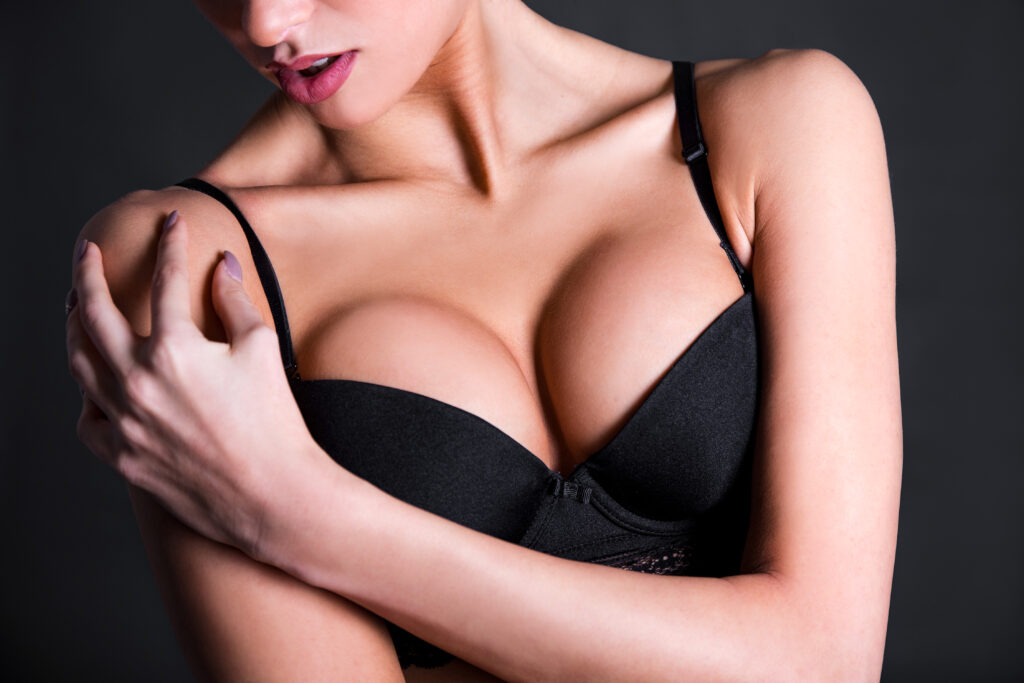 Your breast uplift is a highly customised process that caters to your needs. As such, the exact path for more shapely breasts may look different for each patient. Before we begin, you'll be administered general anaesthesia for comfort. The following steps will depend on your treatment plan. Here's a glimpse of what you can expect: [2][3]
*RESULTS MAY VARY
Crescent Lift
Minor sagging for women with smaller breasts can be addressed with this method. A crescent lift involves making a small incision that goes halfway around the top portion of the areola, and removing a crescent shaped piece of skin. When sutured shut, the breast is lifted, and scars concealed by the areolas.
*RESULTS MAY VARY
Periareolar or "Donut" Lift
Women who have mild sagging can benefit from this method. A circular incision runs along the edge of the areola, and a donut shaped piece of tissue is removed from around the areola. This method also helps with reducing the size of the areola.
Vertical or "Lollipop" Lift
This commonly used method addresses moderate forms of sagging. It involves making two incisions. One follows the areola border and the other is made vertically from the bottom of the areola to the inframammary fold. The resulting incisions resemble a lollipop. Excess skin is removed, and the breast profile is reshaped.
Inverted T or "Anchor" Lift
Patients with considerable sagging and that require extensive reshaping will do well with this method. Three incisions will be made: one around the edge of the area, another made vertically that runs from the bottom of the areola to the breast crease and another is made along the breast crease.
Unnecessary skin is removed once the aforementioned incisions are made. The remaining skin is tightened and lifted until the breasts attain a more flattering position. The areolas are often resized, and the nipples are positioned upwards for better projection. Once complete, your incisions will be sutured closed. Depending on your treatment plan, the surgery can last up to three hours.
*RESULTS MAY VARY
Recovery
The healing process will differ for each patient. However, most patients report mild swelling, bruising, and tenderness for the first 3-4 days. Take the prescribed medication as directed by Dr Frati to manage discomfort. Expect to sleep on your back and keep your head elevated for several weeks after surgery. Most women can resume light activities and desk work within seven days. Regular activities and strenuous work can be resumed after 3-4 weeks. A support bra will be given to you to wear for about eight weeks to protect your results. [2]
Results
Results can be seen right after surgery, with gradual results taking shape as time passes. Your scars will fade, and the breasts will adjust to their new position. When they do, you can look forward to supple, perkier breasts that are yours to keep for years. Maintaining a healthy lifestyle with well-balanced eating habits and exercise will help preserve your results.
Corresponding & Complementary Procedures
Harley Surgery is pleased to offer patients a full scope of breast augmentation procedures.
Many of them can be done as a standalone procedure or be combined. A consultation with Dr Frati will discuss your options in fuller detail. We may also recommend Advanced Breast Augmentation, Breast Augmentation, Breast Augmentation Revision, Breast Implant Refresh and Removal, Breast Reduction, Breast Uplift with Implants, Male Breast Reduction (Gynaecomastia), or a Natural Breast Augmentation.
*RESULTS MAY VARY
Cost
Dr Frati tailored approach to a breast uplift produces excellent outcomes for your appearance. Because of this, the final cost will vary depending on the ptosis. The best way to learn about cost is at your initial consultation. You can also ring us at +44 20 3633 2619 to reach our help patient care coordinator at any office.
FAQ
Can I breastfeed after a breast uplift?
It is highly recommended that patients seek treatment after they've completed pregnancy and breastfeeding. Breastfeeding after a breast uplift may alter results. 
How long do results last?
Your breast uplift results are long-lasting. Skin elasticity will still change with the natural aging process, but the severity of skin laxity will not be as pronounced as it was before. You can prolong your results with healthy eating and regular exercise. 
References
Calvert, J. W., Dickinson, B. P., Patel, A., & Brenner, K. (2011). Lateral Breast Flap With Superomedial Pedicle Breast Lift. Aesthetic Surgery Journal, 31(6), 658–666. https://doi.org/10.1177/1090820×11415241
Qureshi, A. A., Myckatyn, T. M., & Tenenbaum, M. M. (2018). Mastopexy and Mastopexy-Augmentation. Aesthetic Surgery Journal, 38(4), 374–384. https://doi.org/10.1093/asj/sjx181
Ramanadham, S. R., & Rose Johnson, A. (2020). Breast Lift with and without Implant: A Synopsis and Primer for the Plastic Surgeon. Plastic and Reconstructive Surgery. Global Open, 8(10), e3057. https://doi.org/10.1097/GOX.0000000000003057