Breast implants are a commitment that requires long-term care.
Breast augmentation can be a life-changing experience, and as you begin to think about this procedure, it's important to consider your goals.
Every woman's body is unique. Unfortunately, that makes it impossible to predict when you may need additional surgery, although breast revisions are necessary from 10-15 years after the initial surgery. Breast implants are not designed to last a lifetime. But with proper attention and today's advanced techniques, you can maintain the bust line of your dreams. Dr Frati works with women to make sure that these important investments will continue to be a new, beautiful and healthy part of your life.
Dr. Frati has worked with high-profile celebrities and has hundreds of thousands of Instagram followers. However, he gives all his patients the celebrity treatment they deserve. Breast augmentation is the #1 cosmetic surgery in the United Kingdom. Proper breast implant maintenance is a top priority at Harley Surgery. With locations in London, Manchester, Birmingham and Highgate, it's no wonder that Dr Frati is the obvious choice for your breast enhancement goals. Contact the office nearest you to learn more about what Dr Frati can do for you.
Initial and Long-Term Plans
Getting breast implants is a surgery that requires continued follow-up care and special attention. But many women are happy to put in the extra effort – imagine the special attention you'll receive with a new firm set of beautiful breasts! Leading health authorities recommend that patients with breast implants receive MRIs every 3 years to ensure that your breast tissue and implants are in good shape. Breastfeeding and receiving your regular mammograms may become more difficult, but special X-ray views can be performed to make sure your girls are healthy, and that your implants are in good shape.(1)
Breast Implant Education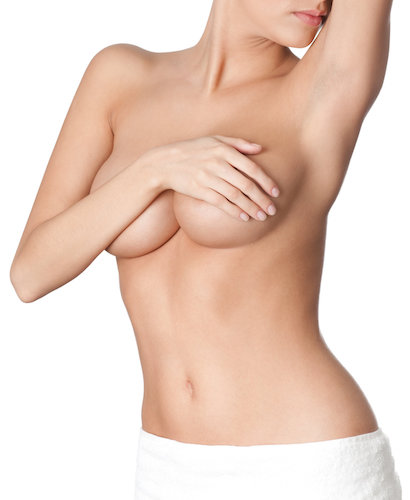 There are many options available for women who are seeking to enhance their bust line. Not all breast implants are created equal, and depending on the type of breast enhancement surgery, there are important factors that should be taken into account to ensure that you continue to enjoy the full benefits of your breast implants. It's important to make sure that you know all the facts about your breast implants. Dr Frati's world-class training, years of experience and outstanding reputation make him the premier choice for cosmetic surgery. You can rest easy knowing that your new curves will be in good hands. Harley Surgery also offers state-of-the-art computer imaging that will allow you to see exactly how you'll look after your breast augmentation surgery, and gauge what size and shape breasts are perfect for you.
Mentor Breast Implants
Dr Frati insists on only the best, and uses Mentor Implants. These are top-of-the-line implants that have thrilled thousands of women with their supple and smooth contours and realistic feel.
Even better – Mentor Implants have a lifetime product replacement policy.
Clinical studies showed that after 6 years these less than 5% of patients required revisions. But perhaps most importantly, 96.6% of patients would make the same decision to have Mentor Breast implants.(2) Depending on your needs and after a careful consultation, you may choose from Mentor's line of silicone implants like MemoryGel, or MemoryShape.
Another exciting option is saline-filled breast implants. Mentor's saline implants offer the additional benefit of being adjustable. Harley Surgery is delighted to offer patients the new SPECTRUM Adjustable Saline Breast Implants. These innovative implants allow Dr Frati to customize your breast size by adding or removing saline solution after your operation. Women love saline breast implants for their realistic feel and natural shape.
Breast Fat Transfer
For those seeking more natural and long term effects, you may choose to consider Natural Breast Augmentation. This process uses the body's own stores of otherwise undesirable fat to amplify the size and shape of the breasts. Patients that opt for this procedure enjoy simultaneous slimming and a balanced, proportional appearance. It's really a win win!
Dr. Frati has delighted women with this innovative solution, and you can read more about their experiences in their rave reviews!
Recovery
Dr Frati conducts meticulous surgery using the smallest possible incision and sutures. This ensures the fastest possible recovery. Although you will experience the normal bruising and swelling after your procedure, within weeks you'll notice that your breasts become softer and more natural-feeling.
It's essential that patients follow the post-surgery instructions to ensure that they have the best possible outcome. Harley Surgery makes sure that every patient is educated as to the proper care of their new breasts.
Recovery Tips
Choose a Recovery Buddy to help you get to and from your surgery.
Make sure you visit the shops beforehand for medication and supplies.
Set aside and prepare a comfortable place to recover.
Arrive to hospital early so you have time to relax!
Breast Refresh Benefits
It's your prerogative to change your mind about your body. Harley Surgery can give you the power to take back your body, and let your inner beauty shine. Because of the life span of breast implants, you'll eventually have the option to refresh your look in 10-15 years. You'll also be able to reap the benefits of exciting new developments in breast enhancement technology.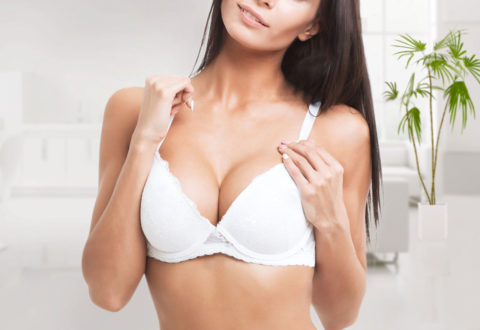 Perhaps you'd prefer breasts of a different size, or your breasts have changed due to a pregnancy or with age. Harley Surgery also offers implant removal and additional aesthetic services to restore your natural feminine beauty.
Luckily, replacing your breast implants is significantly less involved than your initial breast implant surgery. Because your body has adjusted to the shape and size of your original implants, you'll find a much shorter recovery time and much less discomfort.
Maybe it's time for a breast refresh, and you'd like a little more va-voom? Larger implants may require a more complex surgery to ensure that your new larger implants fit snugly and are ideally placed. At Harley Surgery, you'll be in good hands. After all, Dr Frati has held posts in a variety of elite private hospitals. His experience and skilled artistry will allow him to sculpt your new, larger, attention-getting breasts.
Breast Revisions
If you've been unfortunate to suffer from unforeseen complications from breast implants, Dr Frati is here for you. Harley Surgery offers an elite suite of breast revision services, and Dr Frati will work with you to make sure that you're healthy and beautiful.
A breast revision may be necessary to correct Capsular Contracture, which can result from breast implants. This happens when the naturally occuring capsule of scar tissue that the body produces around the implant over-develops. This can result in asymmetry, which is the opposite of what every woman wants for her ideal pair of breasts. Whether the result of poor after-care or ageing implants, this is entirely correctable.
Symmastia is an unfortunate side effect of poorly performed breast surgery. This occurs when the implants are placed too close together. Over time, the capsules that develop around the implant grow into each other, leading to the appearance of a "uni-boob." Luckily, this is also a correction that Harley Surgery is happy to provide.
If you need to correct previous breast enhancements, schedule a consultation now to ensure that you have the gorgeous breasts that you deserve.
Procedures
The methods for breast enhancements vary based on the size and shape of the existing breast tissue. Similarly, breast revision or additional enhancements depend on the condition of the breasts and the implants. Every consultation at Harley Surgery guarantees the personalized, caring attention to determine what course of action is perfect for you.
Complementary Procedures 
In addition to breast implants and revisions, Dr Frati also performs breast uplifts. As gravity takes its toll on the breasts, many women experience ptosis, or sagging. Whether or not you've had prior breast augmentation, this procedure can give you the perky, youthful breasts of your dreams. Harley Surgery will work with you to determine the best solution and procedure to achieve the ideal height, size and projection of your breasts. Be sure to take a look at Dr Frati's blog to learn more about all of the fantastic options available to make you look and feel your very best.
FAQ
How long will my breast implants last?
Breast implants have a life span of 10-15 years, although every woman's body is different.  Luckily, this allows you to update your look, and take advantage of the exciting new developments in cosmetic surgery.
What if I don't replace my breast implants?
As breast implants age, they start to lose their realistic feel and lift.  Even worse, you're at a higher risk of an implant rupture after 6-8 years of implantation.  This occurs in less than 5% of patients, due to modern silicone breast implant technology, but can often only be detected with an MRI.  Side effects include misshapen or asymmetrical breasts, and capsular contracture.(3)  Ensure that your breasts stay safe and healthy with a rejuvenating breast refresh.
How much does a breast revision cost?
Each procedure depends on the condition of your breasts and implants, and will be hand-tailored to your appearance and desired outcome. With this careful, personalized approach, each patient's procedure and costs will differ. Schedule a consultation or give any one of the Harley Surgery locations in London, Birmingham, Manchester, or Highgate a call to learn more.
References
Office of the Commissioner. What to Know About Breast Implants. U.S. Food and Drug Administration. Published 2019. Accessed January 12, 2021. https://www.fda.gov/consumers/consumer-updates/what-know-about-breast-implants
Hammond, Dennis C. M.D.; Migliori, Mark M. M.D.; Caplin, David A. M.D.; Garcia, M. Emily Ph.D.; Phillips, Christine A. Mentor Contour Profile Gel Implants, Plastic and Reconstructive Surgery: June 2012 – Volume 129 – Issue 6 – p 1381-1391 doi: 10.1097/PRS.0b013e31824ecbf0
Hillard, C., Fowler, J. D., Barta, R., & Cunningham, B. (2017). Silicone breast implant rupture: a review. Gland surgery, 6(2), 163–168. https://doi.org/10.21037/gs.2016.09.12