Chemical Peels
Conveniently located to serve the areas of London, Manchester, Highgate and Birmingham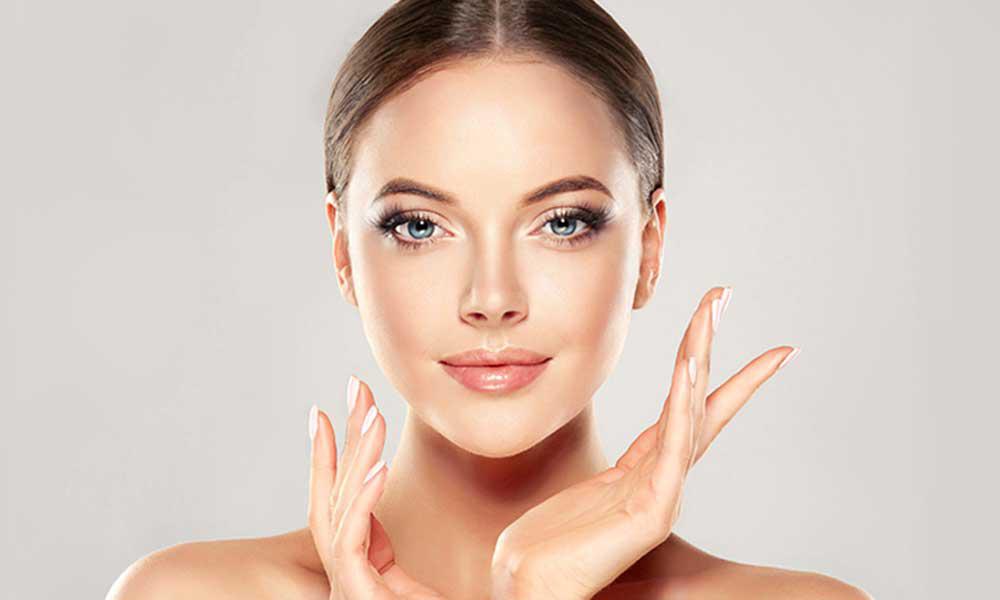 A chemical peel is a rejuvenating cosmetic procedure that restores skin's luster.
Beauty may only be skin deep, but appreciating yourself runs much deeper. Imperfections and blemishes often obscure the outer layer of the skin. By peeling them away, you can unveil your inner glow.
We all want to look and feel our very best. Patients who struggle with various skin conditions often seek a non-invasive solution. Chemical peels can address premature ageing, sun damage, and other medical issues such as acne and hyperpigmentation.
Dr Riccardo Frati offers a range of chemical peels to combat various skin conditions and to revitalise and rejuvenate the skin. Under Dr Frati's esteemed leadership, the team at Harley Surgery is formulating the right solution for your skin care needs. With convenient locations in London, Birmingham and Manchester, Harley Surgery brings the new you into sharp focus. Contact our UK offices online or call +44 20 3633 2619 to schedule an appointment with Dr Frati.
We also provide virtual consultations to best suit your schedule and lifestyle choices. No matter where you log on, Dr Frati wants to connect you with. 
The Best Chemical Peels in London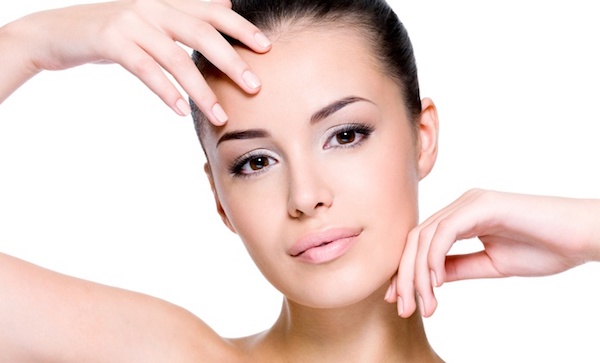 Chemical peels are a non-surgical, cosmetic treatment and can be used to treat a variety of skin concerns. The chemical peel treatment involves solutions of varying strengths applied to the skin. Depending on the strength of the solution, the reaction of the skin and subsequent downtime can vary greatly. Chemical peels can be administered on the face, neck, hands or any areas of congested skin such as the back and décolletage. The exact formulation of peel used depends on the condition being treated.
Superficial Peels
Mild peels are designed to address fine lines and minor photoaging (sun damage). A superficial peel only affects the epidermis, which is the outermost layer of the skin. The exact ingredients used in a mild peel depend on a patient's skin tone and needs. The most common agent is glycolic acid, but mild peels may also blend in resorcinol, pyruvic acid, and salicylic acid.[1] Superficial peels are appropriate for all Fitzpatrick skin types, from fair to dark. 
Medium Peels
To delve further below the surface of the skin, consider the benefits of a medium peel. Powered by trichloroacetic acid (TCA), medium chemical peels treat more pronounced cases of photoaging. A medium peel can also remove keratoses, the skin growths associated with mature skin.[2, 3] Dr Frati may also add carbon dioxide components to a medium peel to facilitate deeper penetration than a superficial peel. 
Deep Peels
To address advanced signs of aging and deep acne scars, Dr Frati may administer a deep peel. The deepest peels are generally formulated using phenol.[4] Due to the transformative nature of deep peels, they can only be applied infrequently. You should never trust a deep chemical peel in the hands of an unlicensed medspa or clinic. Contact Dr Frati at Hurley Surgery to learn which chemical peel is right for your complexion. 
Benefits
Chemical peels are an effective and long-lasting solution to skin imperfections. Peels are formulated in the varying strengths outlined above to counteract the following skin conditions:
Fine lines under the eyes and around the mouth
Wrinkles caused by sun damage and aging
Improve the appearance of mild scars
Treat certain types of acne
Reduce age spots, freckles, and dark patches (melasma) due to pregnancy or taking birth control pills
Treat hyperpigmentation due to sun damage
Improve the overall appearance and texture of the skin
To experience the benefits of chemical peels for yourself, call +44 20 3633 2619 to connect with a trusted professional. 
Eligible Candidates
Prior to any treatment, Dr Frati will conduct a full consultation to discuss your medical history and skin concerns. Fair-skinned and light-haired patients may be better candidates for chemical peels. If you happen to have darker skin, you can also achieve great results. It all depends upon the type of problem you want treated and the type of peel that best addresses the condition. Dr Frati will be sure to give you all the information you need in order to make an informed choice. It is important to explain to Dr Frati if you have any history of scarring or persistent cold sores.
Private Consultation at Harley Surgery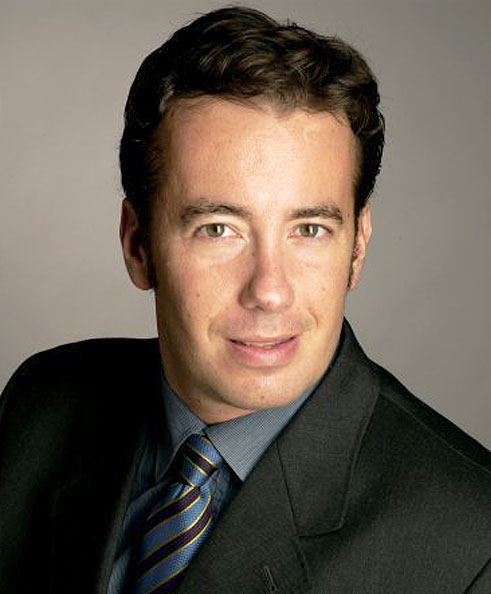 During your consultation, Dr Frati can determine which depth of chemical peel will work best for your skin. He will convey his strategy and expertise, applying it to your aesthetic goals. After all, communication is the key to improvement.
In a continued effort to communicate with our London, Highgate, Birmingham, and Manchester communities, we regularly update our blog. Feel free to peruse our posts and bring any questions that may arise to your appointment with Dr Frati.
Preparation
Before you get a chemical peel, Dr Frati may ask you to cease taking certain drugs and/or supplements. He may also advise you to prepare your skin by using medications such as Retin-A, Renova, or glycolic acid. Dr Frati might prescribe antibiotics or antiviral drugs, so please follow his directions closely.
The Chemical Peel Procedure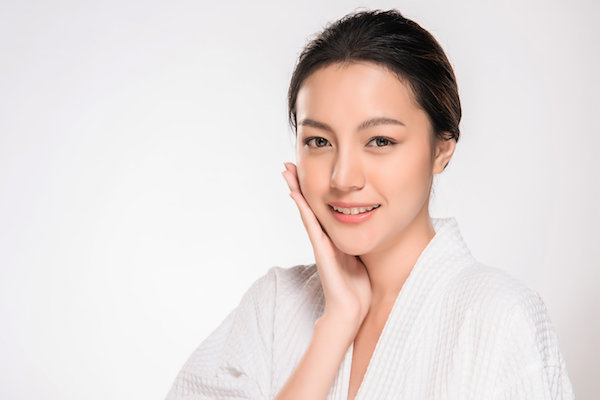 A chemical peel can be performed in-clinic and usually within a lunch hour. It is a very quick and convenient treatment, but its results are long-lasting. Following a skin cleanse, the therapist will apply one or more chemical solutions such as glycolic acid, trichloroacetic acid, salicylic acid, lactic acid, or carbolic acid (phenol) to small areas of your skin. The solution creates a controlled wound, letting new skin take its place. During a chemical peel, most people feel a tingling or burning sensation that lasts about five to ten minutes, followed by a stinging sensation. Putting cool compresses on the skin may ease that stinging. Medication for any discomfort may be prescribed by Dr Frati if a deeper peel is administered.
Healthy Recovery
After a chemical peel, your skin will be more sensitive to the sun. Remember to wear sunscreen every day. You may also be given a special moisturizer to ease any peeling or scaling that may occur in the first few days following the treatment.
Make sure that you follow all protocols advised by Dr Frati. Do not pick at the skin or use harsh chemical washes or creams, only the ones that have been advised. After treatment, you may need dressings for several days on part or all of the skin that was treated.
Your skin care regimen depends on the depth of peel achieved. With milder peels, for instance, there is no need for dressings and little or no downtime required.
Depending upon the type of chemical peel, a reaction similar to sunburn occurs following the procedure. Peeling usually involves redness followed by scaling that ends within three to seven days. Mild peels may be repeated at one to four-week intervals as a treatment programme in order to achieve the best results. Medium-depth and deep peeling may result in swelling as well as blisters that may break, crust, turn brown, and peel off over a period of seven to 14 days. Medium-depth peels may be repeated in six to 12 months, if necessary.
Amazing Results
After your peel sloughs away, your fresh look emerges. The healthy skin that was stimulated by the peel glows forward, empowered by increased collagen production. To get a preview of your new appearance, please visit our reviews page. Dr Frati is committed to providing 5-star service to Manchester, Birmingham, London and beyond. 
FAQ
How much does a chemical peel cost in London?
The cost of a chemical peel depends on several factors. First, Dr Frati will help decide which depth of peel works best for you. Next, the doctor will outline the area of skin to be treated. The specific solution and extent of coverage will contribute to the final price of your chemical peel. Dr Frati will explain all costs involved so you can make an informed decision well before the date of your procedure. 
Are there any possible complications associated with chemical peels?
In rare cases, taking birth control pills, subsequent pregnancy, or a family history of brownish discoloration on the face may result in colour changes of the skin, following a peel. There is a very low risk of scarring in certain areas of the face and some people may be more likely to scar. If scarring does happen, it can usually be treated with great results. For people with a history of herpes, there is a small risk of reactivating cold sores. Dr Frati can prescribe medication to prevent breakouts from occurring. Contact Harley Surgery to learn how chemical peels will work with your unique complexion. 
References